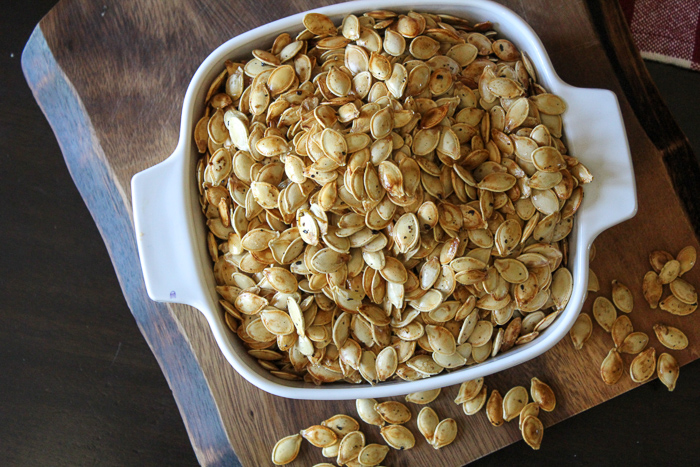 These roasted pumpkin seeds have to be one of my family's favorite fall snacks. Other favorite fall pastimes happen to be sipping hot chocolate by the window, picking apples, visiting the pumpkin patch and carving pumpkins together.
Do you know that you can buy one pumpkin and create tons of recipes from just that one veggie? I grew pumpkins a few years ago in our garden and we had puree coming out our ears, so Kayla and I made things like — Pumpkin Bread, we froze puree, we made Roasted Pumpkin Seeds, we carved them, we made Pumpkin Cheesecake brownies, Pumpkin Spice Truffles, and I am hoping to make some more of this Pumpkin Soup this year!
One of our favorite things though no matter how old my kids get is going to the pumpkin patch together.
We feed the animals, we play some mini golf, and of course, we hit the corn maze and go pick ourselves a pumpkin!
This year, our pumpkin carving contest with each other turned out even better than we expected. It's funny because as the kids have grown, our designs have gotten more and more elaborate.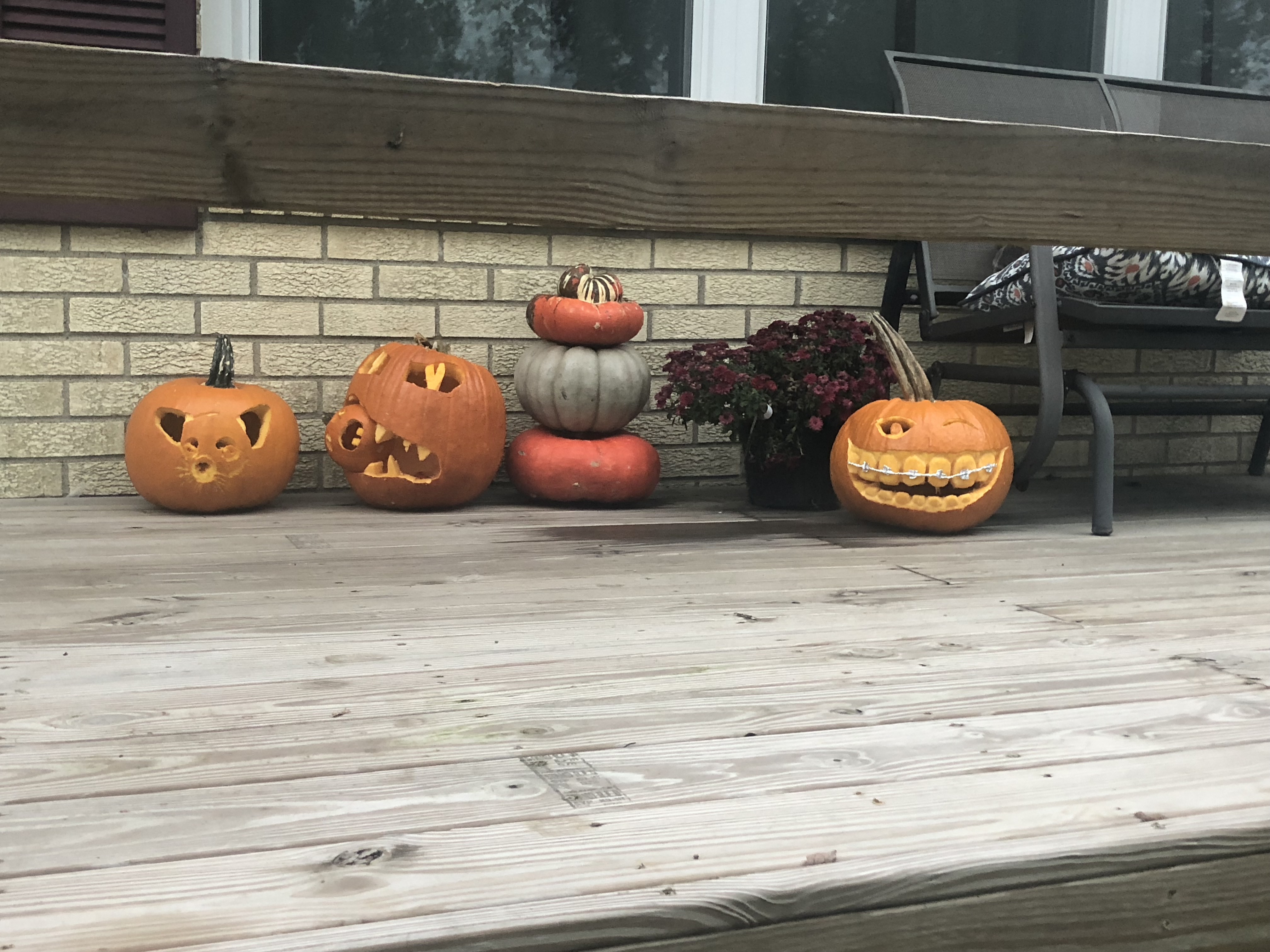 Roasted Pumpkin Seeds are really not that hard to make. The hardest part is waiting for them to dry out so they are crisp when you bake them.
I read a tip somewhere that if you let them soak a day in salt water and then let them dry for a day, they will be extra crisp once they cook (which is the way I like them!) 🙂 But for this batch, I just dried them off with a paper towel after cleaning them and roasted them right in the oven and they were perfect.
This year, when you are out getting a pumpkin, save all of it and use it for creating new recipes, like this one!
Roasted Pumpkin Seeds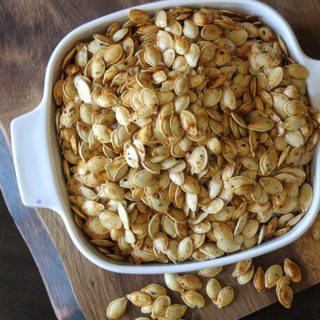 You will love making these roasted pumpkin seeds this fall. It makes it seem more --October like 🙂
Ingredients
Pumpkin seeds from pumpkin (cleaned and pulp removed)
salt and pepper to taste
olive oil for drizzling
Instructions
Rinse the seeds and remove any pulp from them.
Place the seeds on a baking tray in a single layer and dry them off well with paper towels.
Drizzle the seeds with olive oil and then sprinkle with salt and pepper.
Bake in a 300-degree oven for 45 minutes until crispy and toasted. You will need to move them around the pan every 10-15 minutes to keep them from burning.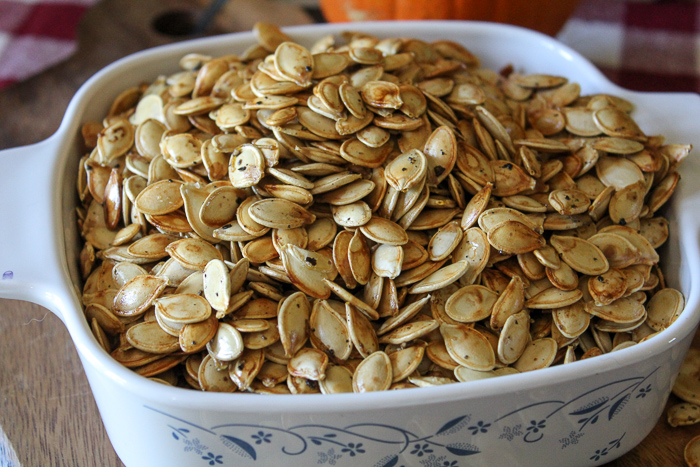 What is your favorite pumpkin recipe? Mine has to be this one for the Roasted Pumpkin Seeds!