Last year Kayla and I decided to make a new sweet treat! I've been seeing a lot of posts lately about sea salted caramels, so I decided to give this recipe a try.
Making sea salted caramels is so much easier than it sounds. Because it is a candy recipe, it can seem overwhelming — especially if you don't have a candy thermometer. But if you have that and all the correct ingredients, your candy will turn out delicious!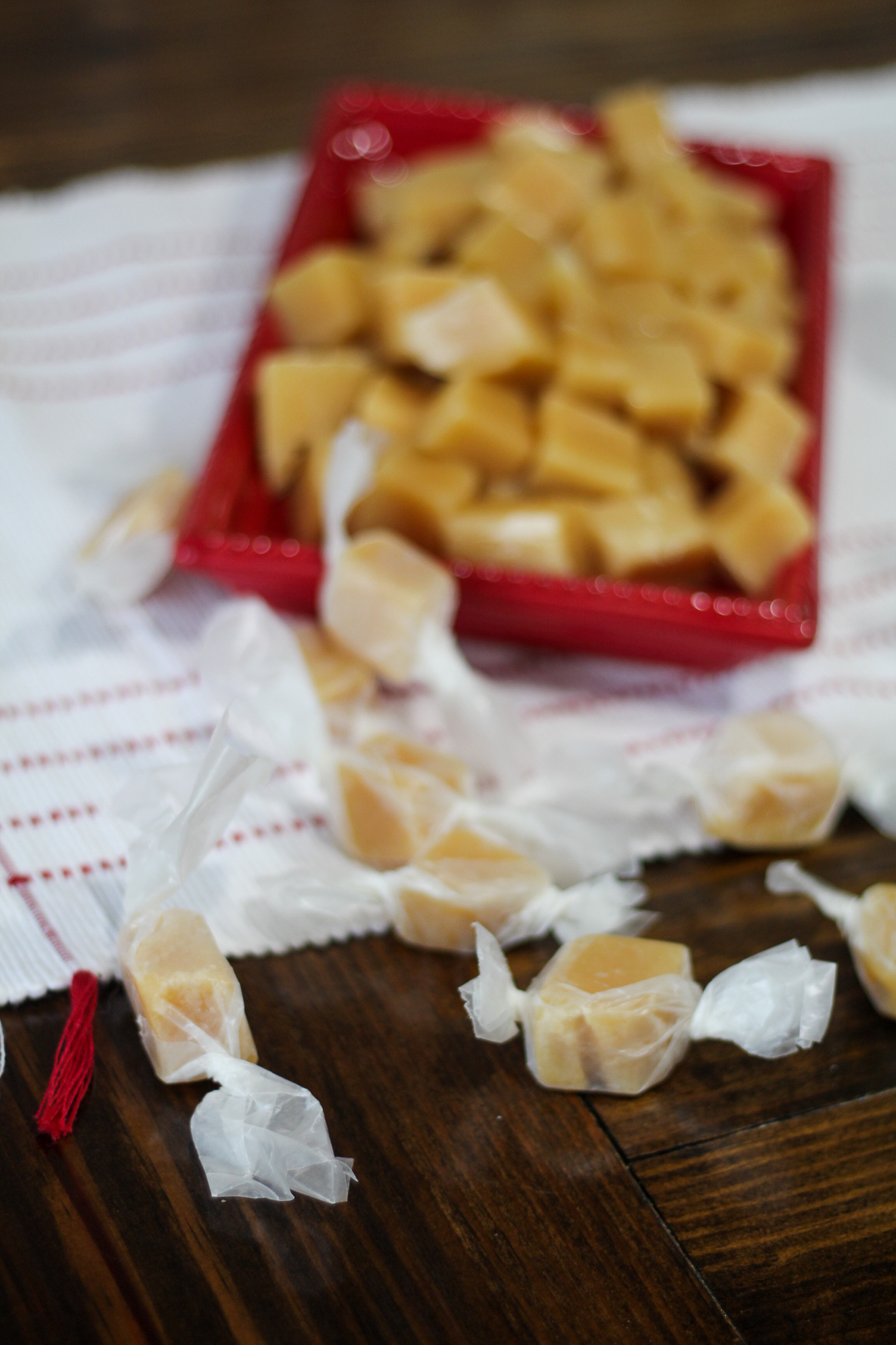 If you want to try making candy at home, here is a list of supplies you will need to make the job easier.
Having a candy thermometer makes everything SO much easier. You don't have to guess if the temperature is right (such as softball, hardball, etc).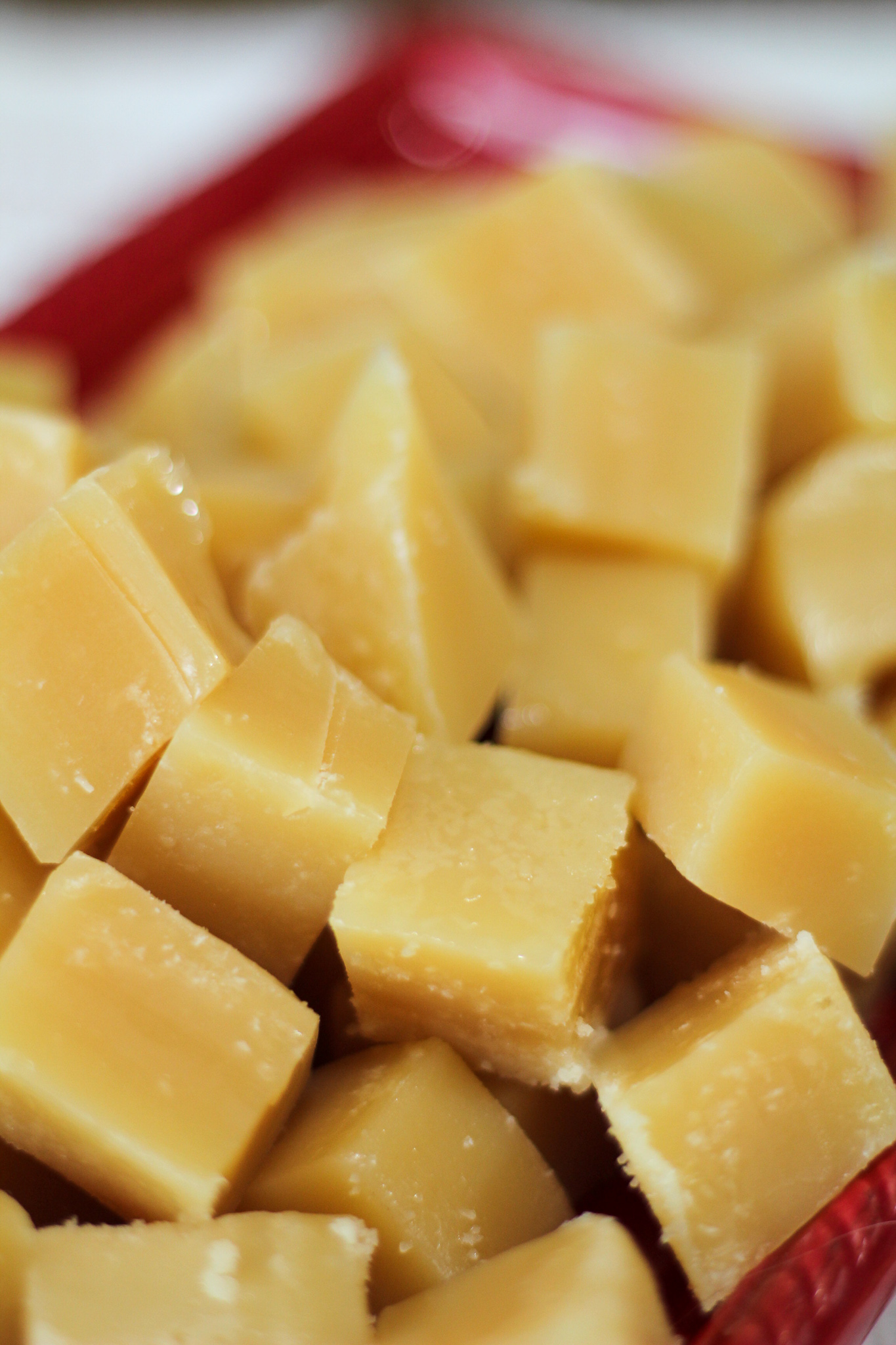 Kayla is my candy maker. She loves experimenting and she is SO good at it. One of the most popular recipes on my blog is my Chocolate Peanut Butter Buckeye Candies.
If my daughter can make candy, then you, my friend, can make candy too! Here is the recipe. I promise it is not as hard as you might think. Just make sure you have the proper tools to do so.
How to Make the Best Sea Salted Caramels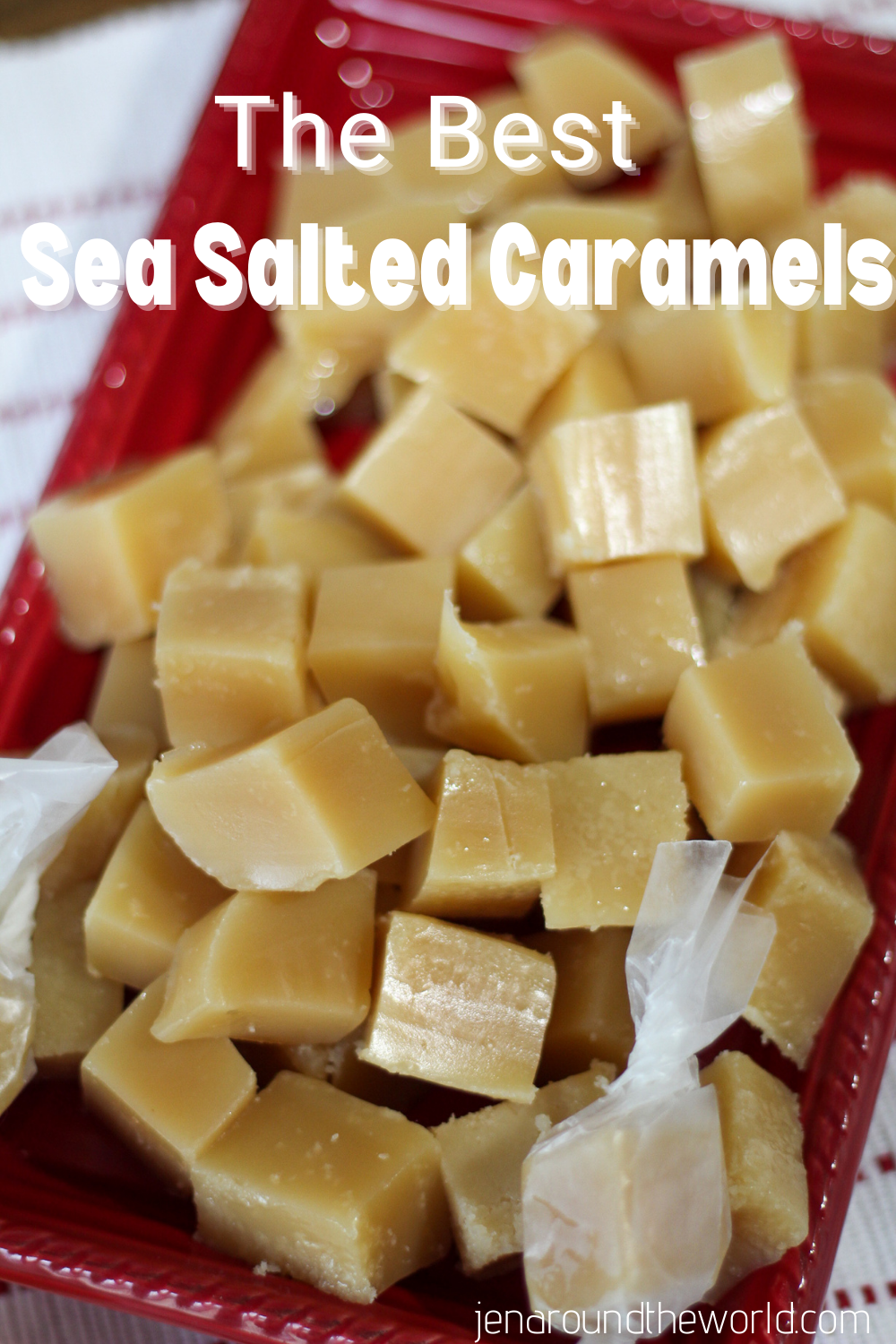 You can always make any kind of candy if you put your mind to it — tootsie rolls, Easy Homemade fudge, sugar-free gum — the possibilities are endless!
The hardest part about this recipe is being patient and letting the mixture boil to the right temperature on the candy thermometer. If you do that, you will have the best caramels ever.
Then, once they cool and firm up, slice them and wrap them in wax paper. Now, you can give them as gifts, or eat them all yourself!
Here are some more candy recipes for you to try!
Yield: 40 caramels
Sea Salted Caramels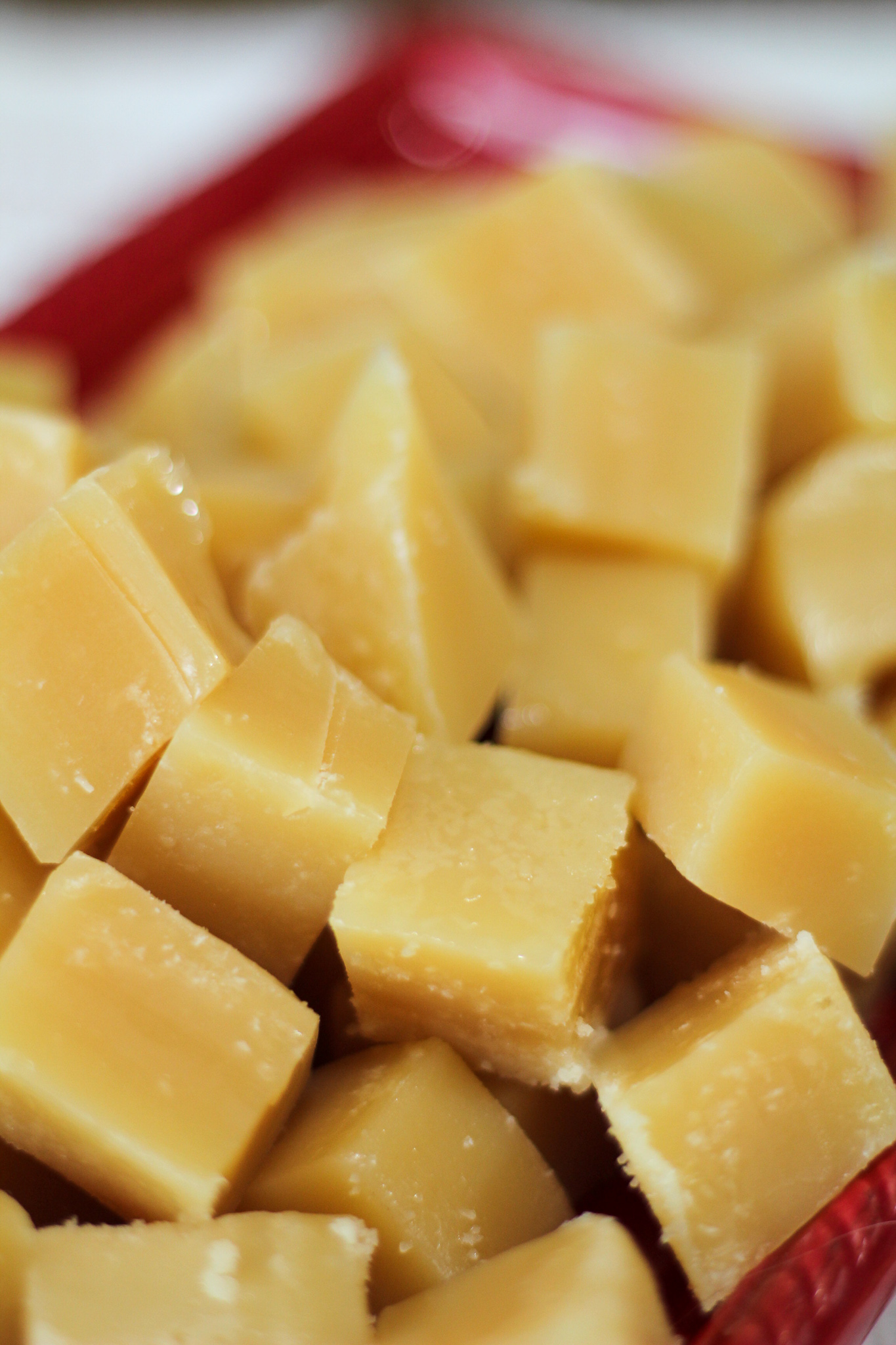 Perfect and delicious candy caramels every time.
Total Time
4 hours
30 minutes
Ingredients
Non stick cooking spray
3 tbsp water
¼ cup corn syrup
1 cup sugar
½ cup heavy cream
½ cup butter (one stick)
1 tsp sea salt
Instructions
Spray a small casserole dish with non stick cooking spray and then line with parchment paper. Now, spray the parchment paper with non stick cooking spray. Set aside to use later.
Cut the butter into 6 - 10 small pieces and combine with heavy cream in a microwave safe measuring cup. Microwave for one minute until the butter is melted. Set aside to use later.
In a small saucepan, over medium heat, add the water and corn syrup.
Slowly pour the sugar into the middle of the pan.
Using a rubber spatula, gently mix the sugar with the water and corn syrup until mixed together.
Heat the sugars over medium heat until the mixture begins to boil. Place the lid over the sugars for one minute.
Remove the lid and insert the candy thermometer. Allow the sugars to boil without stirring (it's hard, but don't stir), until the sugar reaches 320 degrees. This will take between 5 and 10 minutes. Do not let the candy thermometer touch the bottom of the pan.
Quickly whisk together the butter and heavy cream if they have separated.
Add the butter and heavy cream mixture to the sugar ⅕ of the mixture at a time. Mix well and continue to add until all of the butter mixture has been added to the sugar mixture. Do it slowly so that you do not bubble over and burn yourself.
Once the butter and cream have been added the overall temperature will drop. Continue to cook until the caramel reaches 245 degrees.
Pour the caramel into the casserole dish. Wait fifteen minutes and dust with sea salt.
Allow caramel to cool for at least 3 to 4 hours.
Slice into squares and wrap with wax paper.
Nutrition Information:
Yield:
40
Serving Size:
1
Amount Per Serving:
Calories:

110
Total Fat:

7g
Saturated Fat:

4g
Trans Fat:

0g
Unsaturated Fat:

2g
Cholesterol:

20mg
Sodium:

54mg
Carbohydrates:

13g
Fiber:

0g
Sugar:

13g
Protein:

0g