Making homemade snow cream is as easy as 3 simple ingredients. Here is how we make this delicious dessert!
As my family and I hunker down for what the weather calls "a bad winter storm", we anticipate the wonderful, creamy dessert that we will get to make once the snow hits — Homemade Snow Cream!
When I was a little girl, I remember my mom getting our huge aluminum pan and when the snow fell, she would walk outside and fill that pan all the way full with the fresh fallen snow.
I would watch her mix the sugar and milk together and wait anxiously as she added in the snow to make the most delicious cream I had ever tasted. I knew as a kid that this would be a recipe I would make for my own family when they got older.
Nothing beats a delicious bowl of snow cream on a very snowy evening.
This stuff is fabulous and it freezes well, so double the recipe and make a second batch for later on in the day or week.
We just keep it in the freezer, in the bowl, and scoop it out like ice cream when we want some.
Here's how to make Homemade Snow Cream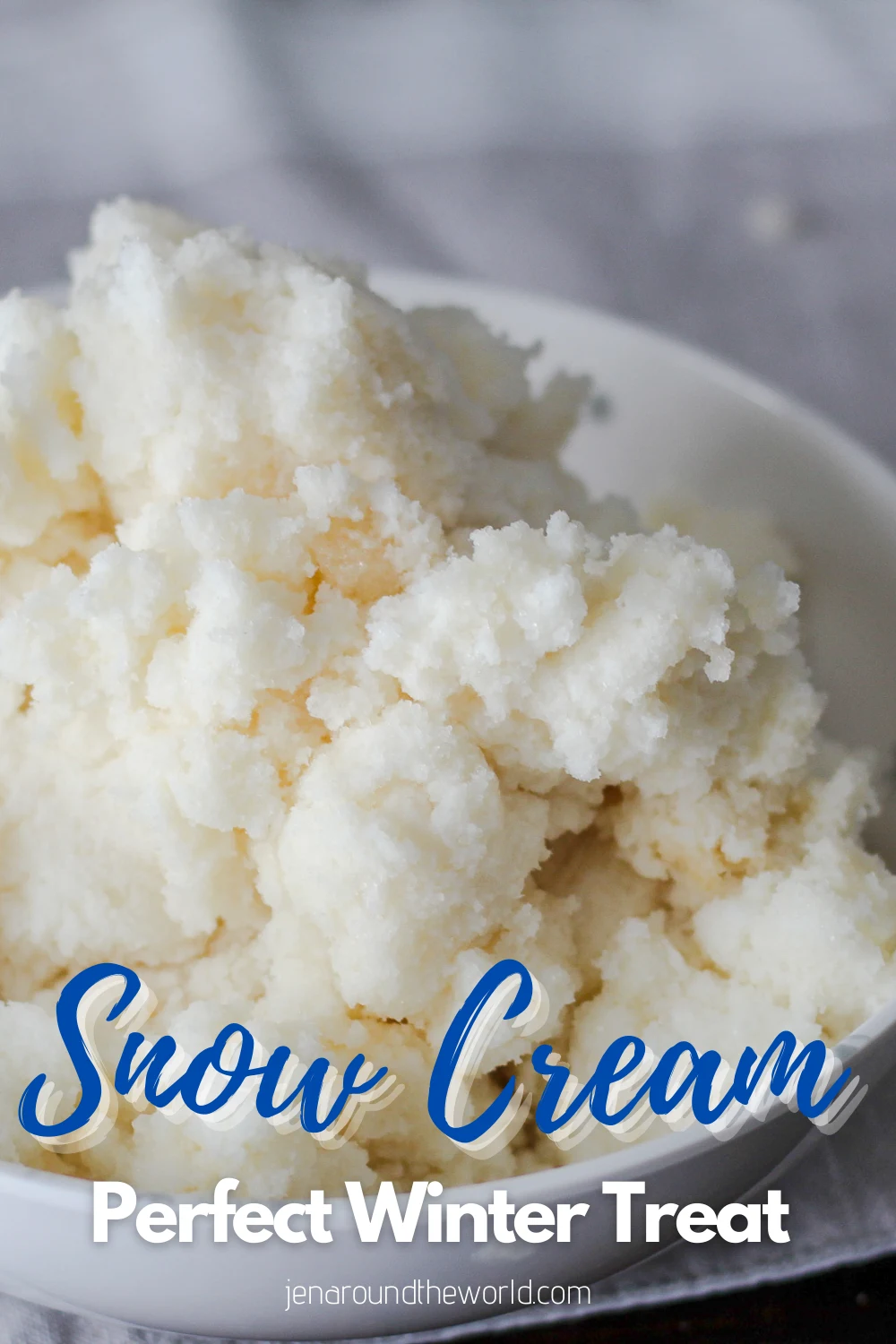 Start by grabbing some snow from outside. I usually scrape off the top layer and get what is underneath.
To this, add in sugar and vanilla. Mix together. Now, add in just enough milk to make it a slushy snow cream.
You might have to adjust the amount of liquid based on how much snow you got. If you get it too thin, just add more snow.
If it is not sweet enough to your liking, you can add a little more sugar until you get it to the taste you are looking for.
Some people even make this with just snow and sweetened condensed milk. I have never tried it that way, however I have heard it is really good.
Once you get it all mixed together, it should resemble ice cream. It melts pretty quickly so you want to make sure to mix it and then eat it as soon as you make it.
Check Out these Other Cool Treats to Enjoy!
This sweet treat is the perfect winter desserts.
Ingredients
1 gallon snow, 16 cups
1 cup white sugar
1 tablespoon vanilla extract
2 cups milk
Instructions
Gather snow and place in a large, clean bowl.
Stir in sugar and vanilla to taste
Then stir in just enough milk for the desired consistency.
Serve at once or freeze until later.
Nutrition Information:
Yield:
4
Serving Size:
1
Amount Per Serving:
Calories:

265
Total Fat:

2g
Saturated Fat:

1g
Trans Fat:

0g
Unsaturated Fat:

1g
Cholesterol:

10mg
Sodium:

64mg
Carbohydrates:

56g
Fiber:

0g
Sugar:

50g
Protein:

4g