St. Patrick's Day Dinner should be a fun and interesting event. Check out these recipes for more ideas to help you celebrate the luck of the Irish.
St. Patrick's Day is right around the corner and what better way to celebrate than with a delicious dinner like the ones below. If finding something good to make for this Irish holiday has you stumped, then look no further!
Below you will find over 3o recipes for the perfect St. Patrick's day meal.
St. Patrick's Day Dinner Ideas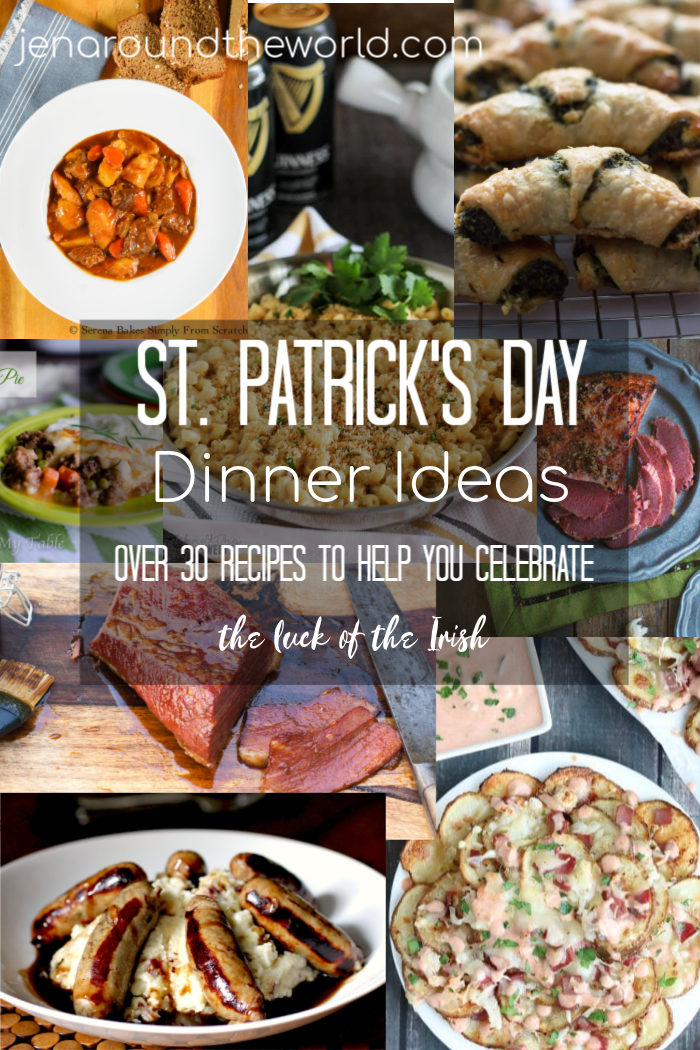 Instant Pot Corned Beef and Cabbage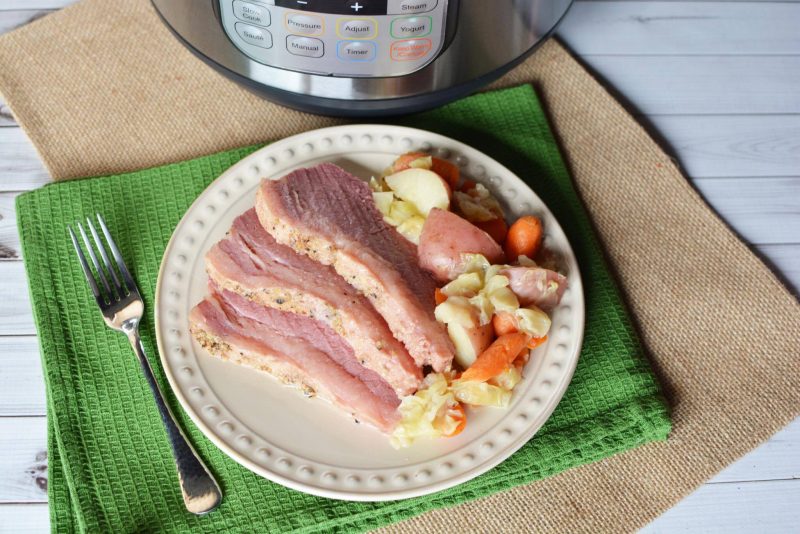 Irish Soda Bread
Triple Whiskey Glazed Corned Beef
Up your corned beef dinner with this Triple Whiskey Glazed Corned Beef! Whether you make it in a slow cooker or on top of the stove, it's equally delicious.
Shamrock Swirled Brownies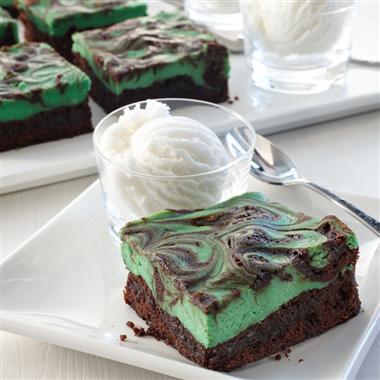 Reuben Stuffed Baked Potatoes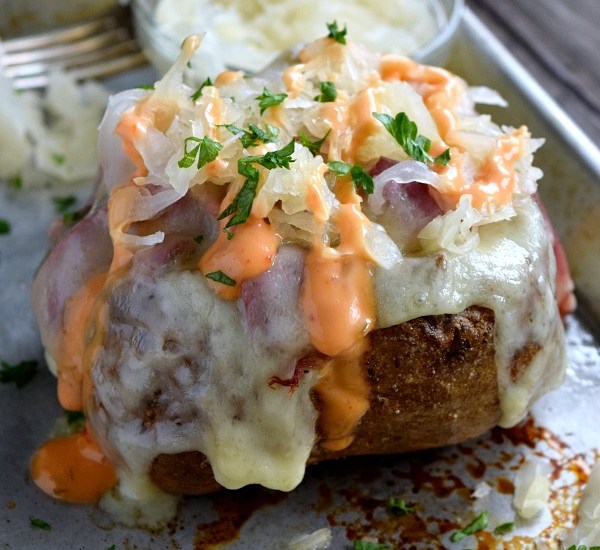 Irish Guinness Beef Stew
The dark stout beer really brings out the flavor of the beef in the gravy for the ultimate comfort food. It's hearty, rich, and stick to your bones delicious.
Beer Battered Fish and Fries
Guinness Beef and Onion Pot Pie
This Guinness Beef and Onion Pot Pie is a delicious and easy way to embrace an Irish recipe without diving into green food dye head first this St. Patrick's Day. Enjoy the flavors of the Irish with a cozy comfort food recipe.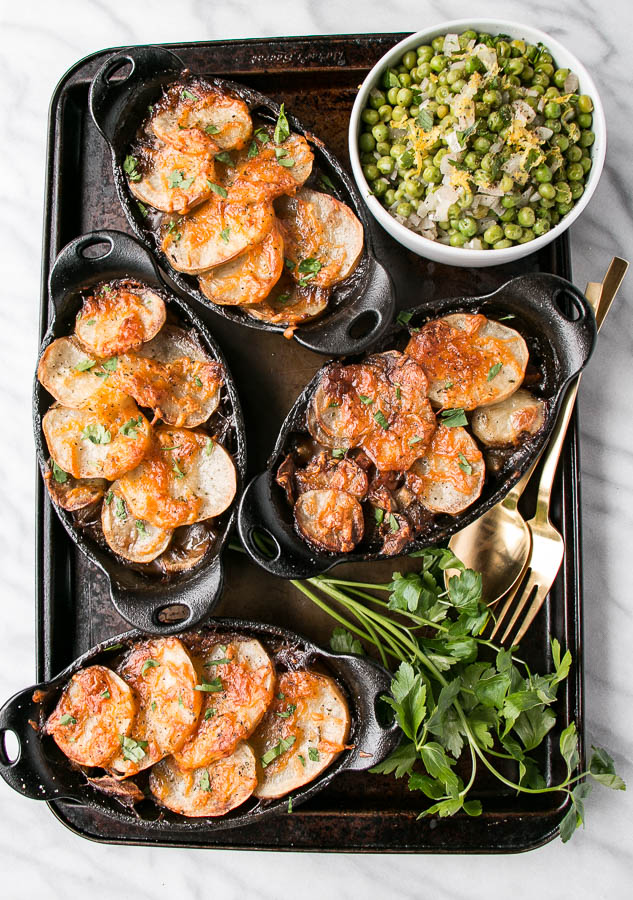 St. Patrick's Day Spinach and Feta Rugelach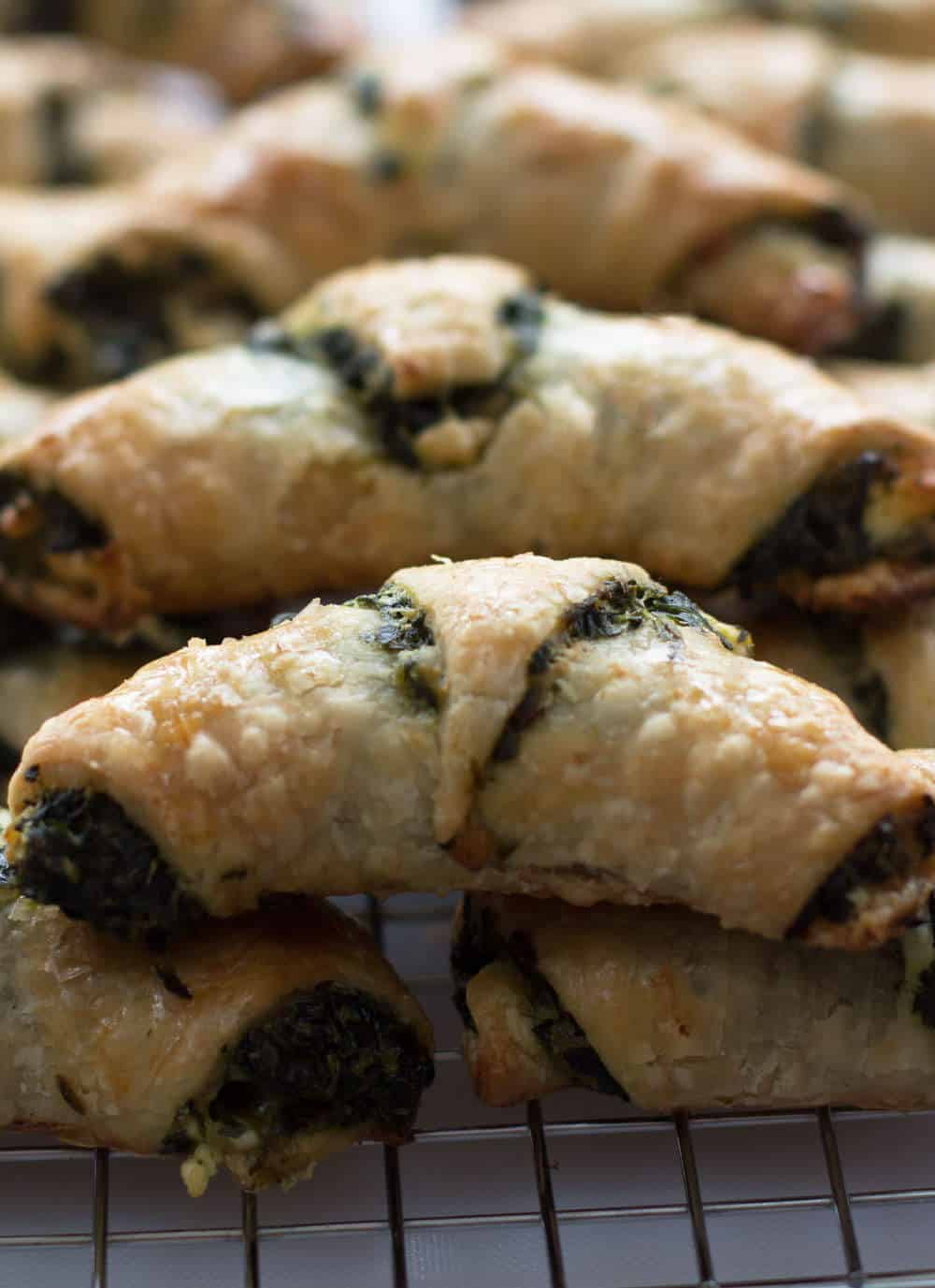 Irish Bangers and Colcannon
Bangers and Colcannon: Classic, cozy Irish food with Guinness-braised sausages and mashed potatoes mixed with sauteed cabbage.
Reuben Hot Dogs
Reuben Hot Dogs combines the flavors of a tangy Reuben sandwich with the salty snap of a traditional hot dog. It is a match made in heaven!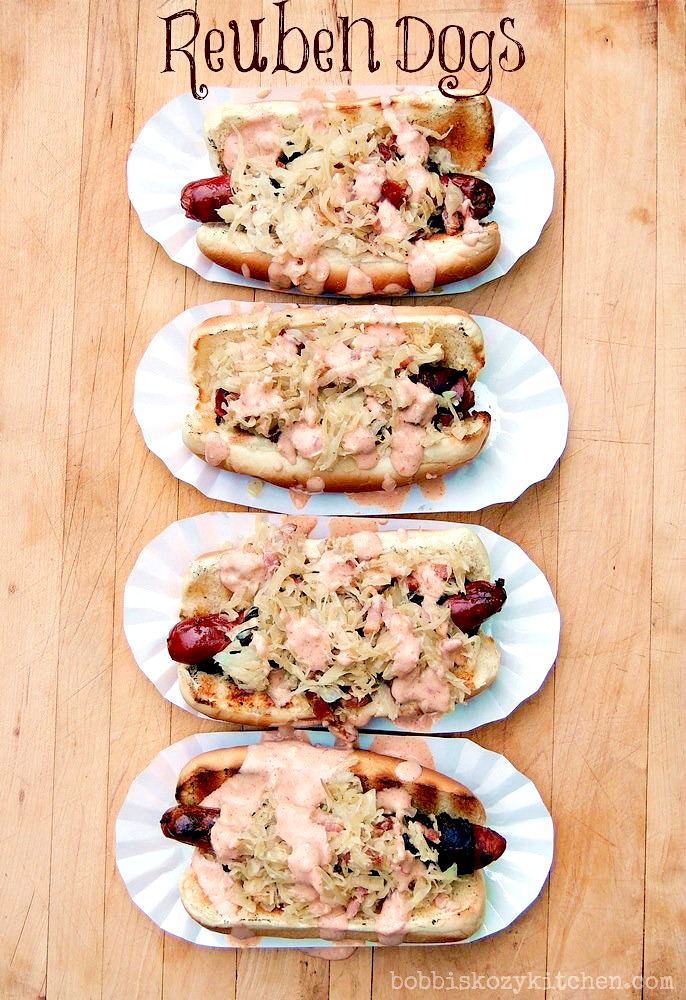 Reuben Sliders
Make this Reuben Sliders recipe for your next Super Bowl or St Patrick's Day party. They are cute, tasty, and sure to please your guests!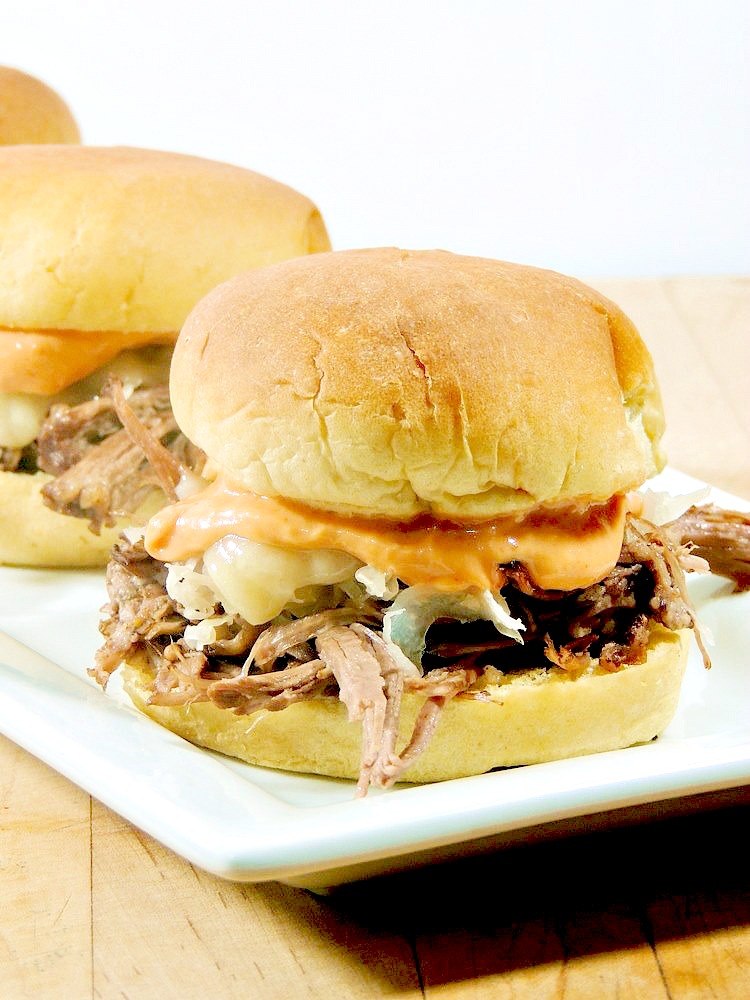 Baked Corned Beef with Mustard Crust
Don't wash out your corned beef by boiling it. Enjoy a flavorful and tender St. Patrick's Day dinner with this Baked Corned Beef with Mustard Crust.
Gluten Free Irish Colcannon
Gluten Free Irish Colcannon is pure comfort food! This Irish dish is full of creamy mashed potatoes, cabbage, and crispy bacon instead of the traditional ham.
Irish Stew with White Beans
A fun twist on the traditional Irish Stew, this easy and delicious recipe uses white beans and baby vegetables to create a truly hearty, delicious, gourmet stew recipe!
Scalloped Potato Beef and Mushroom Shepherd's Pie
Irish comfort food at it's finest, this Scalloped Potato Beef and Mushroom Shepherd's Pie puts a heartier spin on the classic. Ground beef, onions, and diced veggies are mixed with chopped mushrooms, then topped with mashed potato, then another layer of scalloped potatoes.
Easy Shepherd's Pie
Guinness and Irish Cheddar Mac and Cheese
Guinness and Irish Cheddar Macaroni & Cheese – Flavorful stovetop mac and cheese made with Guinness stout, sharp Irish cheddar, and a touch of dijon mustard. Creamy and cheesy with a crunchy garlic breadcrumb topping.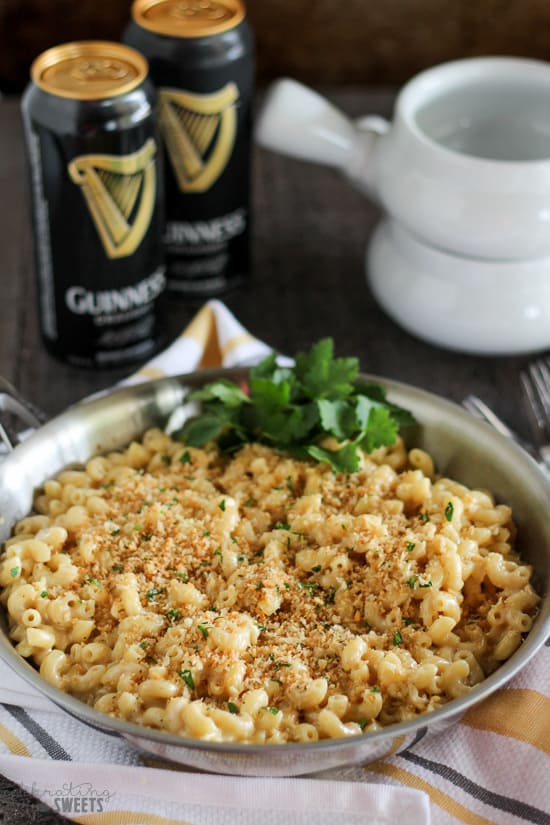 Creamy Irish Mushroom and Potato Soup
Irish Mushroom and Potato Soup is so thick, luxurious and full of flavor that even little bellies will be asking for more. Combining a hearty mixture of leeks, carrots, celery, potatoes, and mushrooms this soup just screams comfort and begs to be mopped up with a wedge of fresh crusty bread.
Irish Potato Leek Soup
This Irish potato leek soup is a delicious way to celebrate St. Patrick's Day. It reminds me of a loaded baked potato…in the form of soup!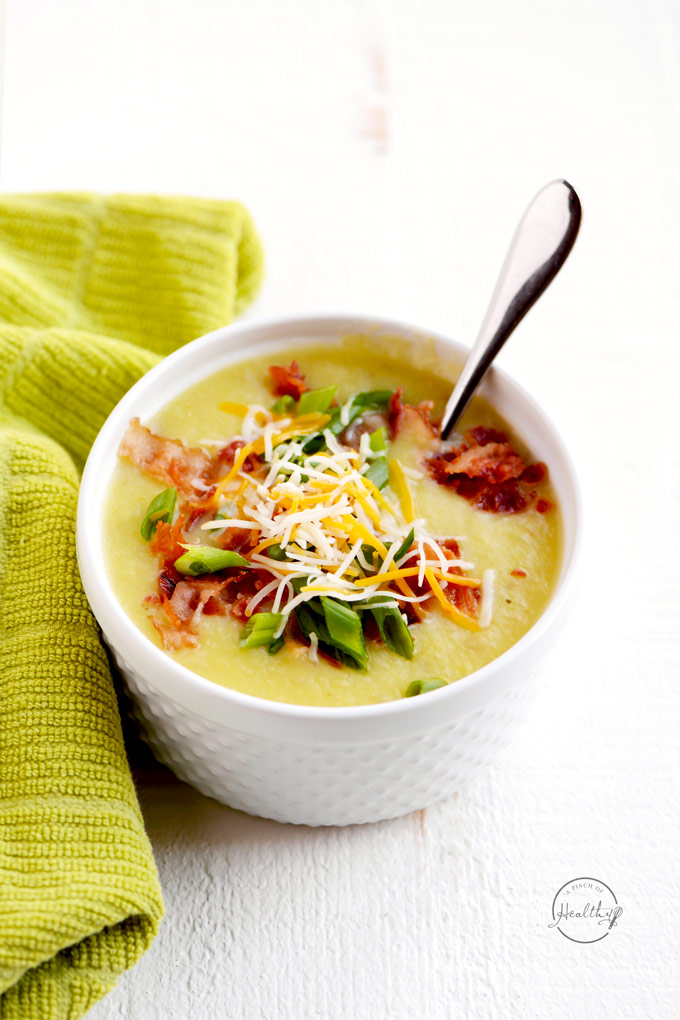 Reuben Topped Irish Nachos
Typical Irish Nachos swap in potatoes for tortilla chips before being piled high with Mexican-style nacho toppings. But our version of Irish Nachos gets even more full-on Irish-y … they're topped with the ever-popular flavors of a Reuben sandwich!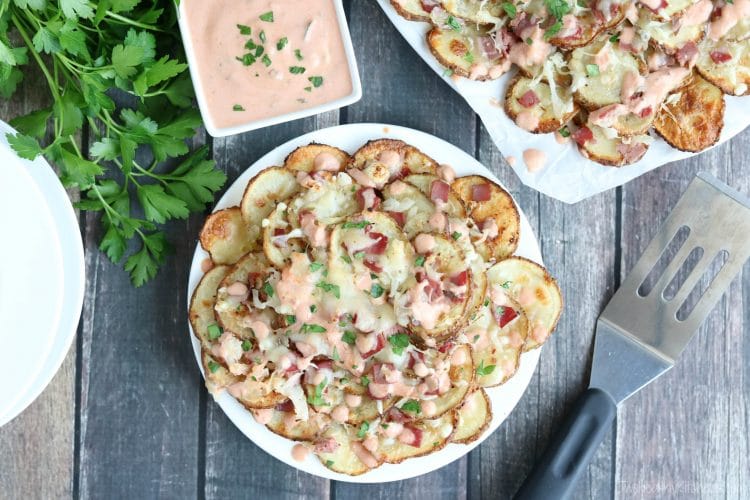 Guinness Beef Chili
Guinness Beef Chili is a hearty, flavorful chili with plenty of spice and Guinness beer. It's made in 30 minutes for an easy St. Patrick's Day dinner!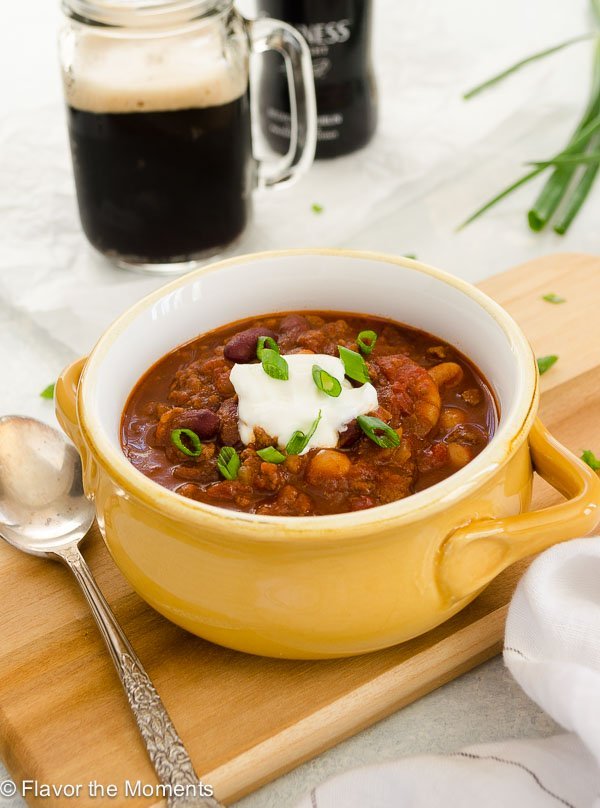 Irish Fish Chowder
Irish fish chowder is a delicious mix of smoked and fresh fish in a light, gently creamy broth. Full of flavor, easy to make and perfect for lunch.
Traditional Irish Boxty
Learn how to make traditional Irish potato pancakes. This easy boxty recipe is as tasty as any in Ireland, perfect for St. Patricks Day or every day.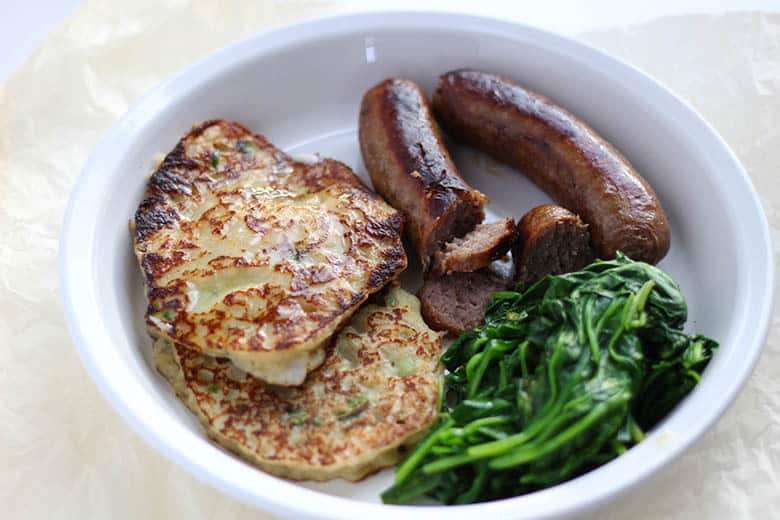 Irish Lamb Stew
Irish lamb stew is a filling peasant Irish dish, made with very simple and cheap ingredients… This easy lamb stew recipe takes about an hour to prepare.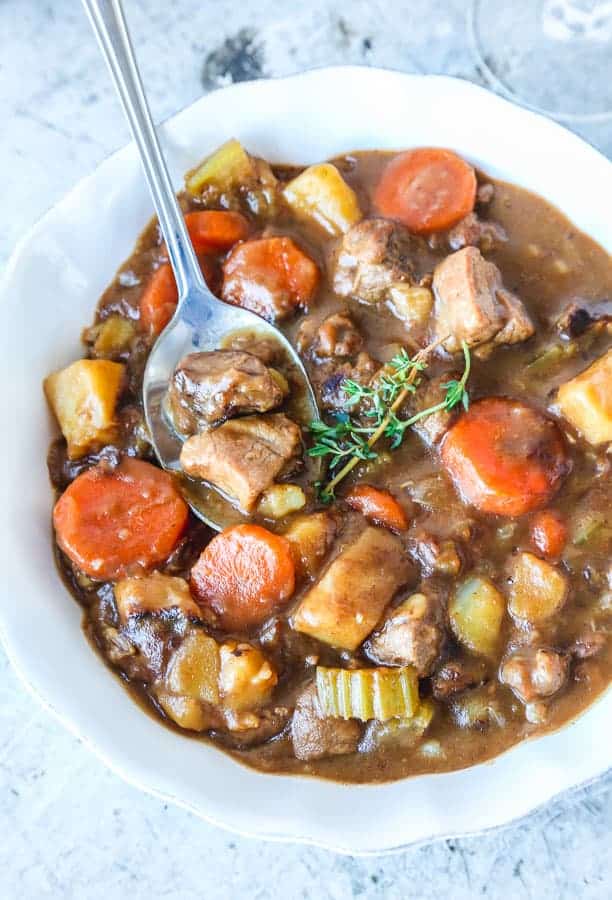 Irish Potato Fondue
Whether you're celebrating St. Patrick's Day or searching a hearty dinner, an Irish Potato Fondue will make a lasting and yummy impression.