Have you ever had a Strawberry Italian cream soda? I had not until the other day. Hands down, the best spring and summer drink I have ever tasted.
Instead of using bottled syrup from the store, we decided to use delicious fresh strawberries and make our own fresh fruit syrup.
The taste is out of this world and I cannot wait to show you how we made these!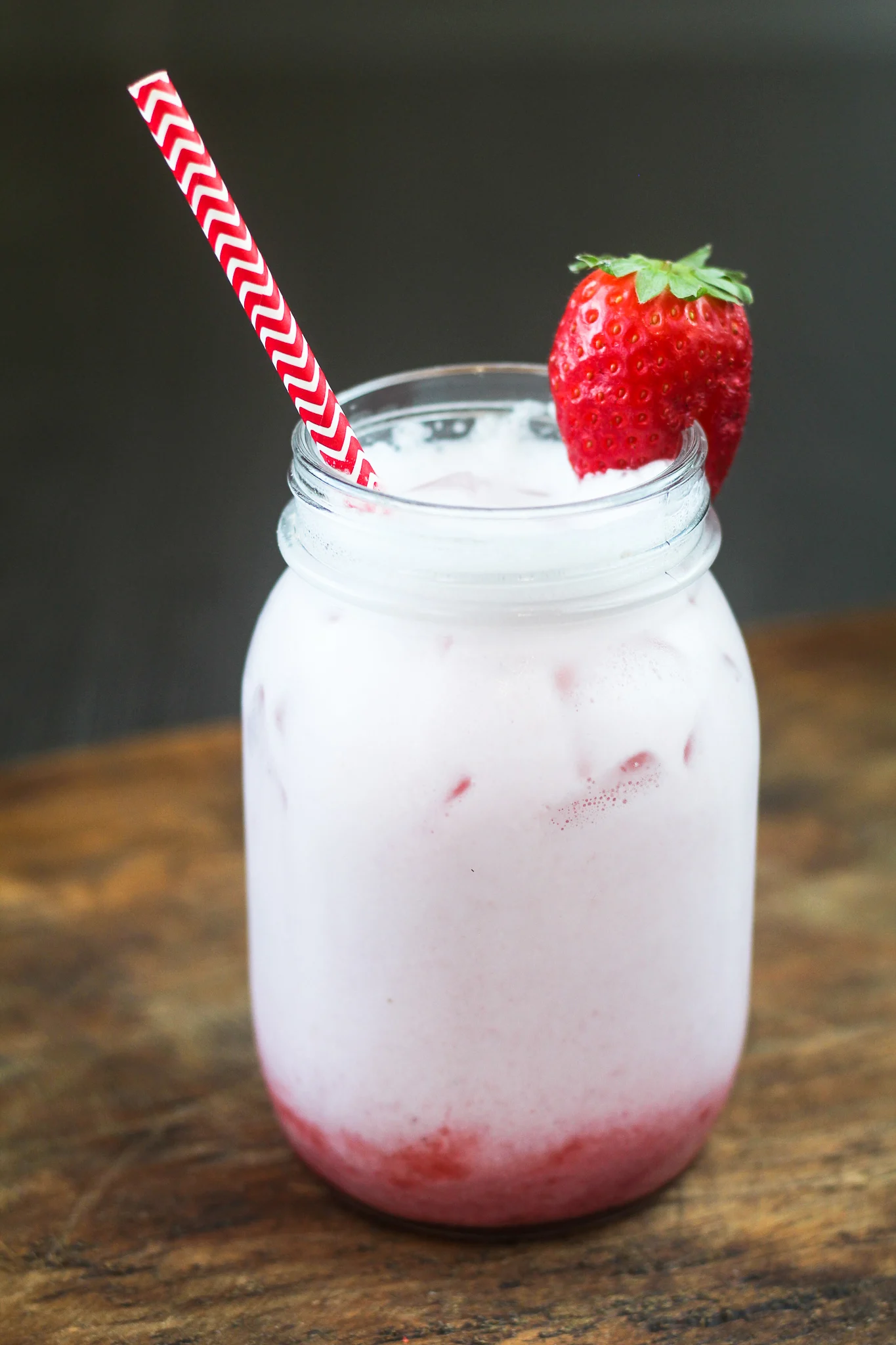 How to Make Strawberry Italian Cream Sodas
Over the weekend, we had an Italian-themed dinner party with friends. Each one of us was responsible for a part of the meal. Kayla came up with this drink and I do believe it was the hit of the evening. We also had chocolate gelato for dessert, white pizzas, and a delicious Antipasto Salad.
But making this refreshing spring drink is all I could think about.
It literally has 3 ingredients — strawberry syrup, heavy cream, and seltzer water.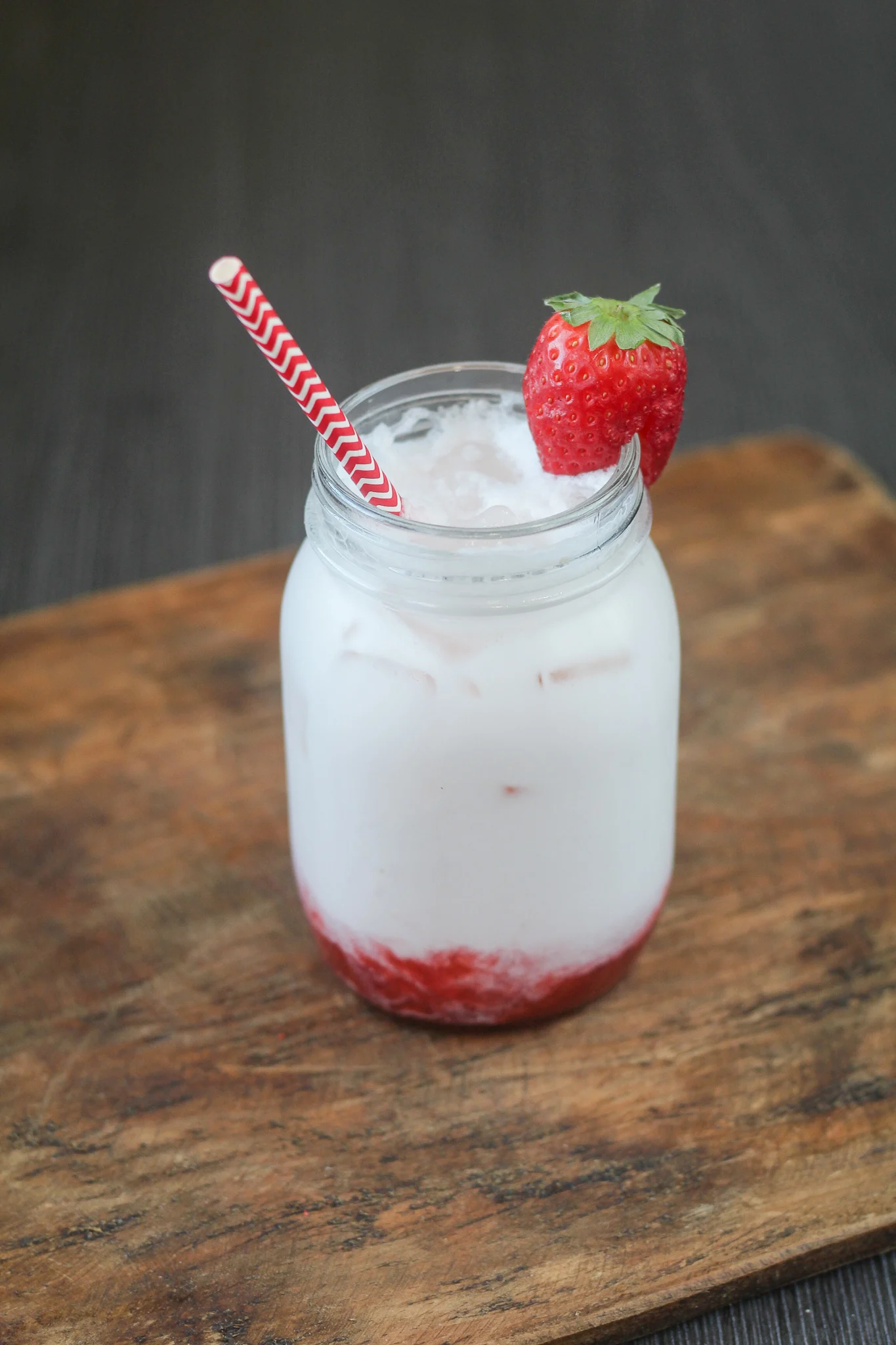 To make the fresh fruit syrup, chop up one pint of strawberries and add them to a pot. Add one cup of sugar and one cup of water. Allow it to boil down until the strawberries reduce by about 1/4. Remove from the heat and allow it to cool.
Once it is cool, pour 1/4 cup into your glass and top with ice. Add 1/4 cup of heavy cream or half and half. Then top it off with the club soda for the most perfect spring and summer drink you will ever enjoy.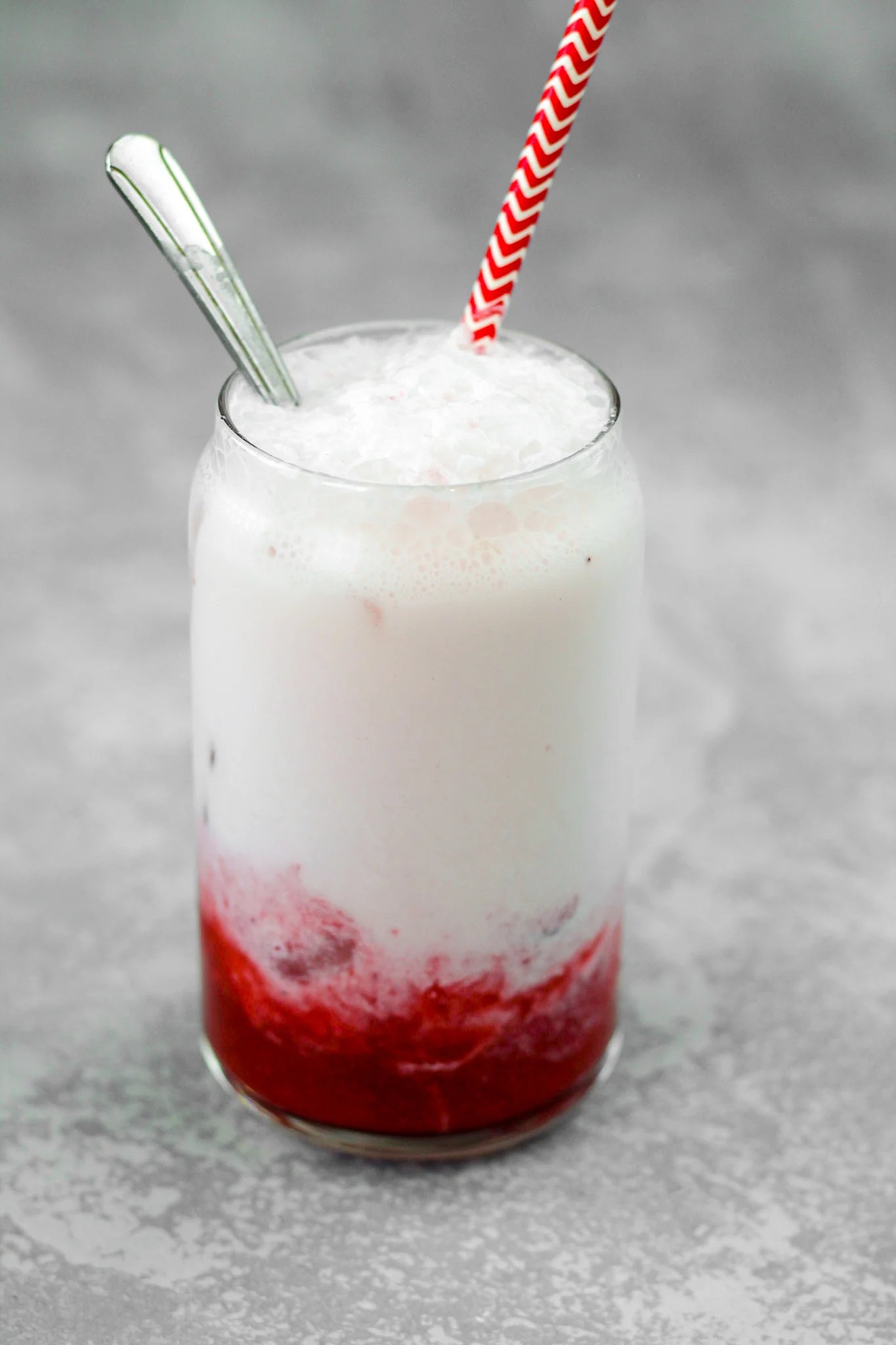 What are the Best Italian Cream Soda Flavors?
Fruit flavors are the most common Italian cream soda flavors. The best flavor depends on which fruits you love the most. For me, that is strawberry, but I can imagine this tasting amazing with blackberries, blueberries, peaches, and more.
Italy is famous for its citrus crops, so lemon, grapefruit, and orange flavors are classic for cream sodas. I bet lemon would taste the best.
What Can I Use if I Don't Have Time to Make Homemade Syrups?
If you do not have time to make your own syrups from scratch, I recommend Monin syrups. They have the best flavor. They have fruit purees and they also have syrups. You can choose.
Check out these other delicious drink recipes
Yield: 4 cups
Strawberry Italian Cream Soda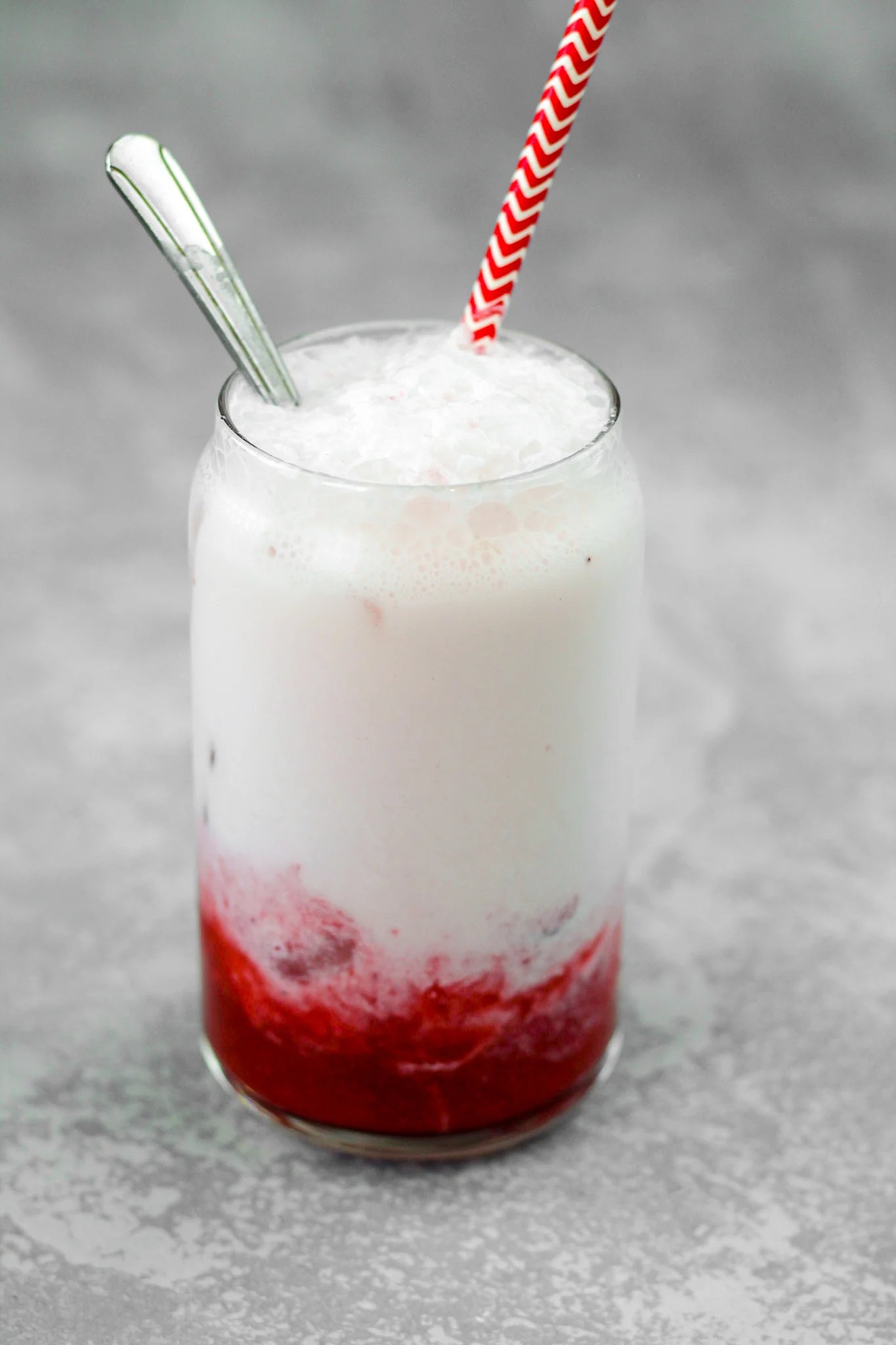 Delicious cream, club soda, and fresh strawberry fruit syrup make for a delicious spring drink.
Ingredients
To make the fresh fruit syrup
1 pint of strawberries chopped
1 cup of water
1 cup of sugar
For the drink
Carbonated water (club soda, seltzer)
heavy cream or half and half
Instructions
Chop the strawberries and throw them into a pot. Add sugar and water. Boil until the strawberries reduce by 1/4. Remove from the stove and allow them to cool.
In a glass, add 1/4 cup of strawberry syrup, 1/4 cup of heavy cream. Top off with club soda.
Enjoy!
Nutrition Information:
Yield:
4
Serving Size:
1
Amount Per Serving:
Calories:

252
Total Fat:

3g
Saturated Fat:

2g
Trans Fat:

0g
Unsaturated Fat:

1g
Cholesterol:

10mg
Sodium:

10mg
Carbohydrates:

57g
Fiber:

2g
Sugar:

55g
Protein:

1g