Thank you to Gulf Shores and Orange Beach Tourism for sending us on an amazing romantic getaway! All opinions listed here are 100% my own.
If you want somewhere unique to eat and a beautiful view to look at, then I think you should definitely make time to visit The Gulf at Orange Beach, Alabama.
Stephen and I spent the morning in our beachside condo, then we headed out for a fun day at the Coastal Arts Center. We were taking a pottery class together which turned out to be SO fun.
After our morning at the pottery class, we headed out to our next adventure — The Gulf. I have heard so much about this unique location to eat.
For starters — this restaurant is totally made out of shipping containers. The view is of the Alabama Point, and I LOVE that every bit of the seating is outdoors.
The Atmosphere at The Gulf
The music here is definitely ON POINT. All the music is played from vinyl records. When we walked in, the first thing I heard was Urban Cowboy — I was so excited because I grew up watching this movie. Before I knew it though, the record had changed and they were playing Girls Just Wanna Have Fun by Cindy Lauper.
All food is ordered at the counter and then you have a seat and enjoy the view while you wait on your food. Stephen opted for a huge burger, but I had been eyeing their fresh hummus and pita bread, so I knew that was exactly what I was going to get.
They have all kinds of seating to choose from, comfy couches sitting around in the sand, or a picnic table near the water.
We chose to sit near the water in hopes we could see a dolphin. We had heard that the dolphins played out in the gulf here quite a bit, so we took a seat right near the water.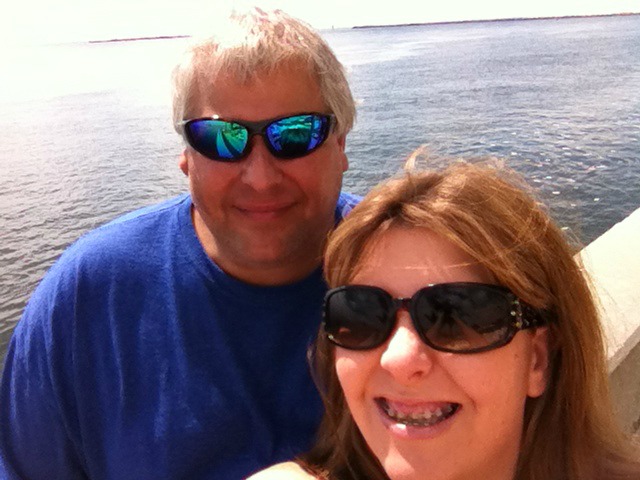 Once our food arrived, I was starving, and couldn't wait to dig in! The hummus smelled amazing and it was so fresh and delicious.
Everything about this restaurant was spectacular. I really enjoyed the view, the music, the food, but mostly my company. Our trip here was turning out to be exactly what we both needed — a romantic time together to reconnect.
Connect with The Gulf on
Have you ever eaten here before? What was your take on The Gulf?