A couple of weeks ago, my daughter and I headed out on a quick day trip to visit one of the coolest towns ever — Metropolis, IL. Now, you may think that sounds familiar — and I will tell you why — because it is the home of Superman.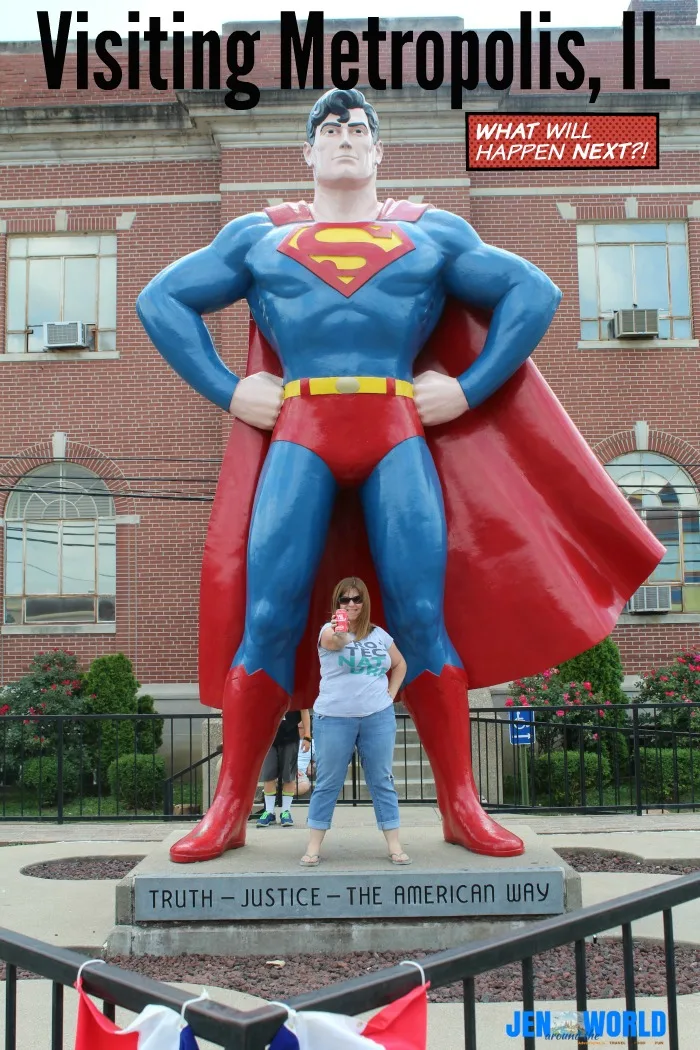 Metropolis is about 30 minutes from where I live, so we hopped in the car, grabbed the camera and headed out for a fun adventure.
Fun Things Can be Found in Metropolis
Once you get to the town, there are signs everywhere telling you to be on the lookout for the large Superman. Once you reach the town, there are SO many cool things to see.
They have tons of cutouts where you can take pictures — which of course we did, because who doesn't want to be a superhero for the day?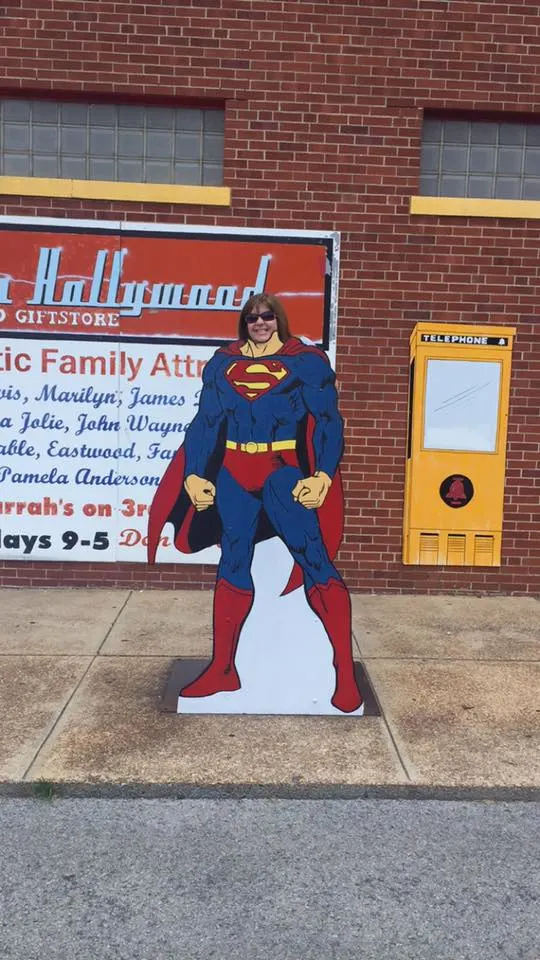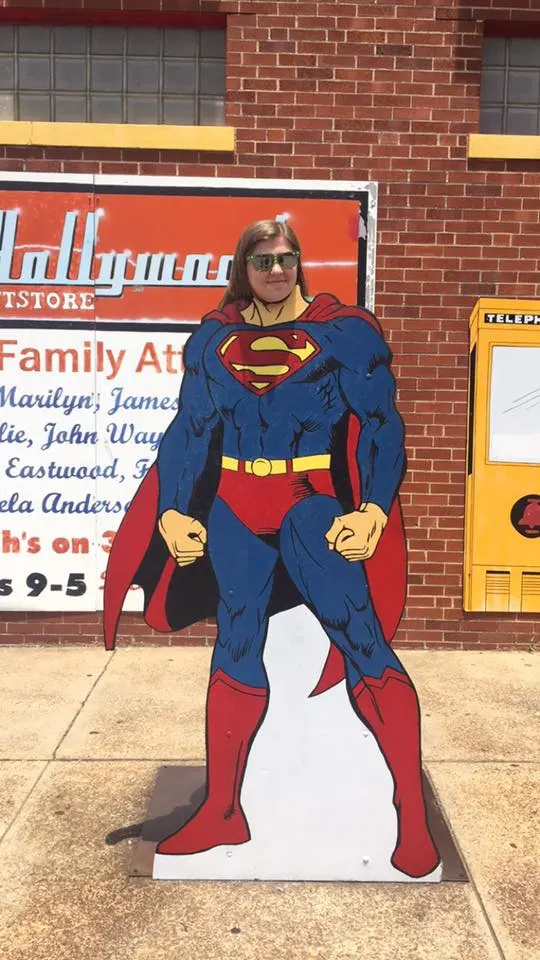 There are cutouts and signs everywhere, but my favorite thing that we ran into was this iconic souvenir shop that was FULL of vintage toys. My daughter and my husband were in total superhero heaven.
Inside the souvenir shop is a Superman museum that I suggest you go through. There was no photography allowed, so no pictures were taken.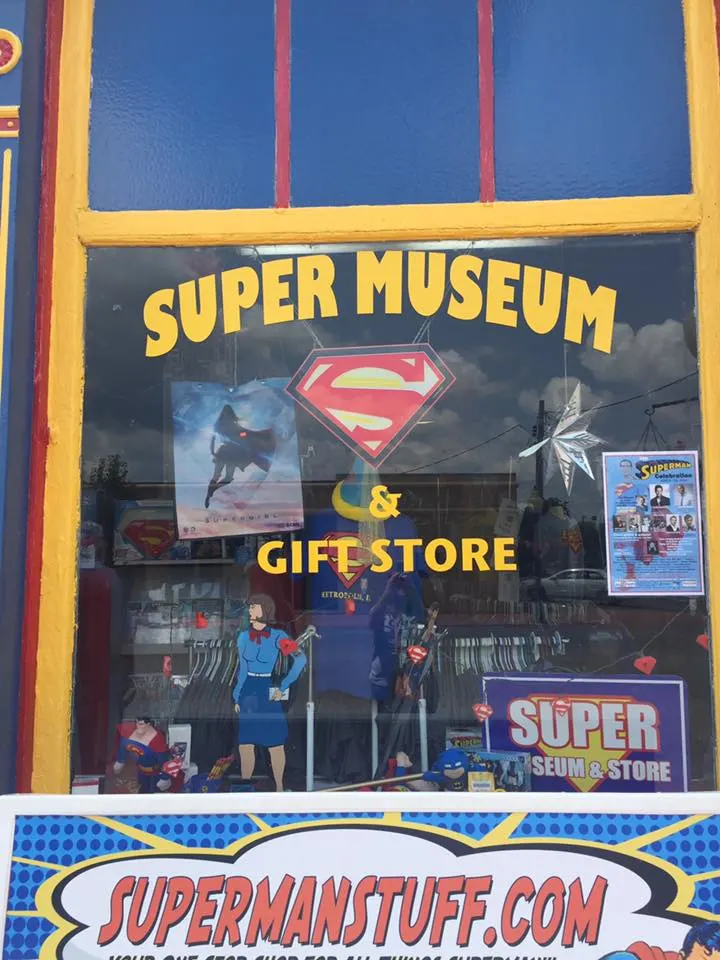 Lots of great artifacts from all the original Superman movies.
one of our favorites was inside the actual souvenir shop. A telephone booth!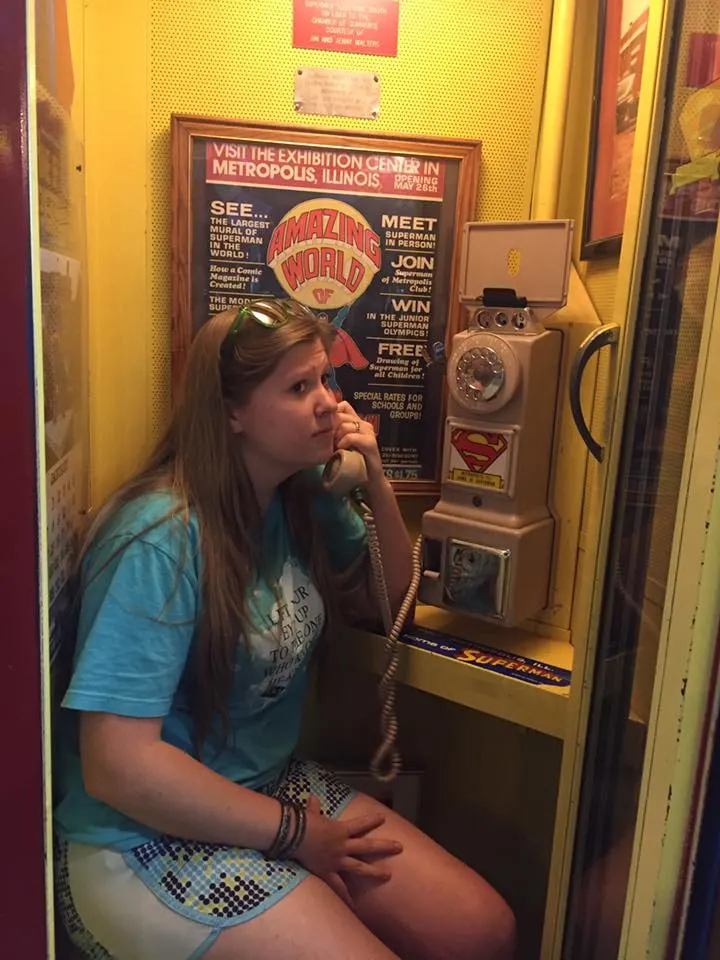 Once you get done looking in the store and taking selfies with all the cool wall art outside, you can head down the street for a couple of blocks.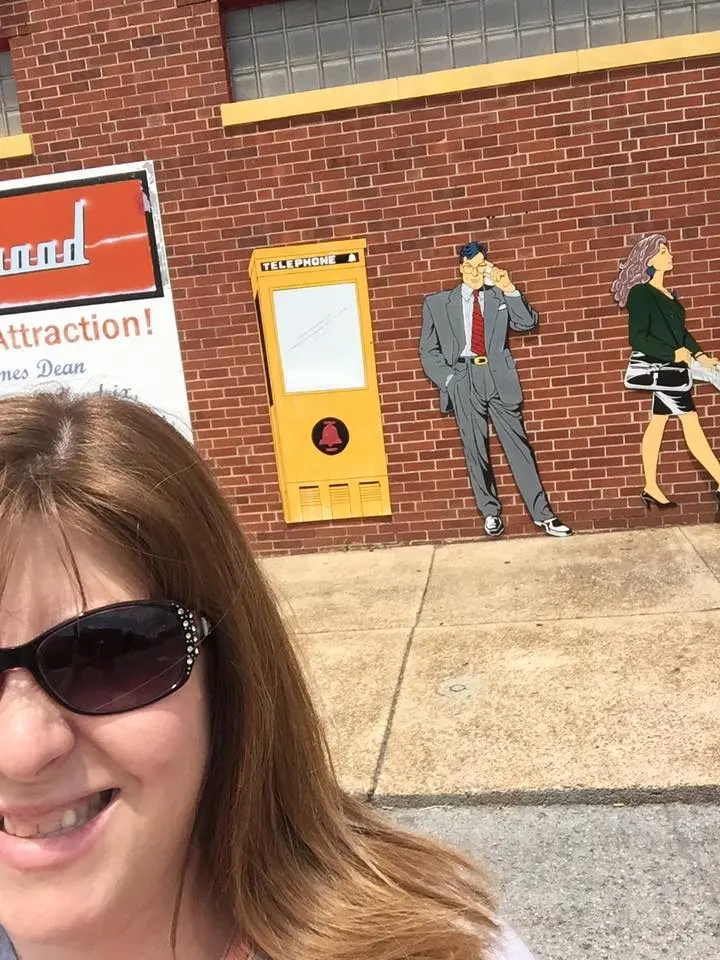 There is a surprise down there! Lois Lane!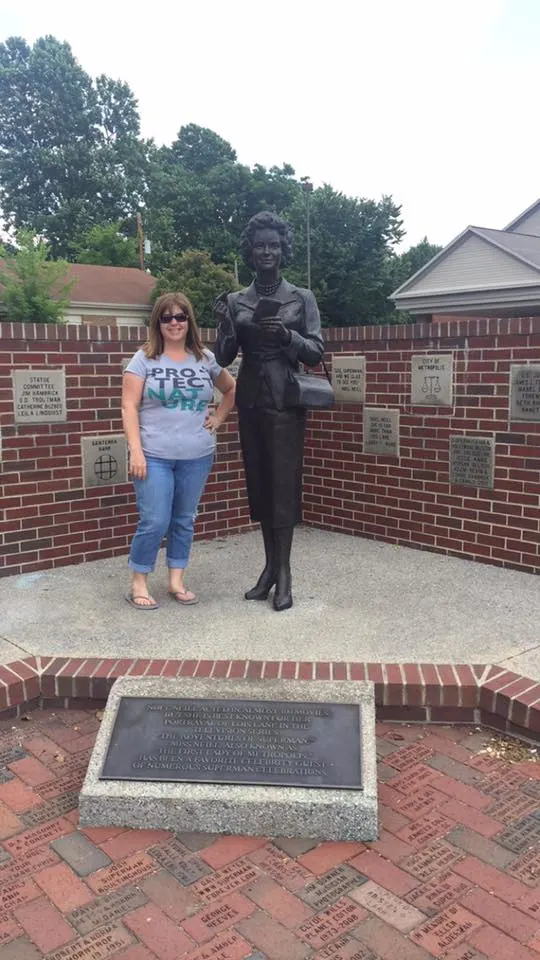 The history with how the town came to be known as Superman's hometown is really interesting. On June 9, 1972, the Illinois House of Representatives officially proclaimed that Metropolis was the Hometown of Superman. The following year the "Amazing World of Superman" museum opened in town. Metropolis had plans to build a thousand-acre, $50 million Superman theme park, with a 200-foot-tall statue. Cars would drive between Superman's legs to enter the park.
Then OPEC shut off the oil and the bankers shut down Metropolis's dream. After only a year, the Amazing World of Superman closed its doors forever.
The town took over a decade to recover. Very cautiously, Metropolis scraped together a thousand bucks in 1986 and put up a seven-foot fiberglass Superman in the town square. It quickly became a target for vandals who wanted to see if the Man of Steel was stronger than a speeding bullet. He wasn't, and once again Metropolis's efforts to celebrate their hero were thwarted.
In 1993, they took down the other statue and built a 12-foot-tall, two-ton, projectile-proof bronze Superman, funded (officially) with engraved bricks purchased by citizens for 35 bucks apiece.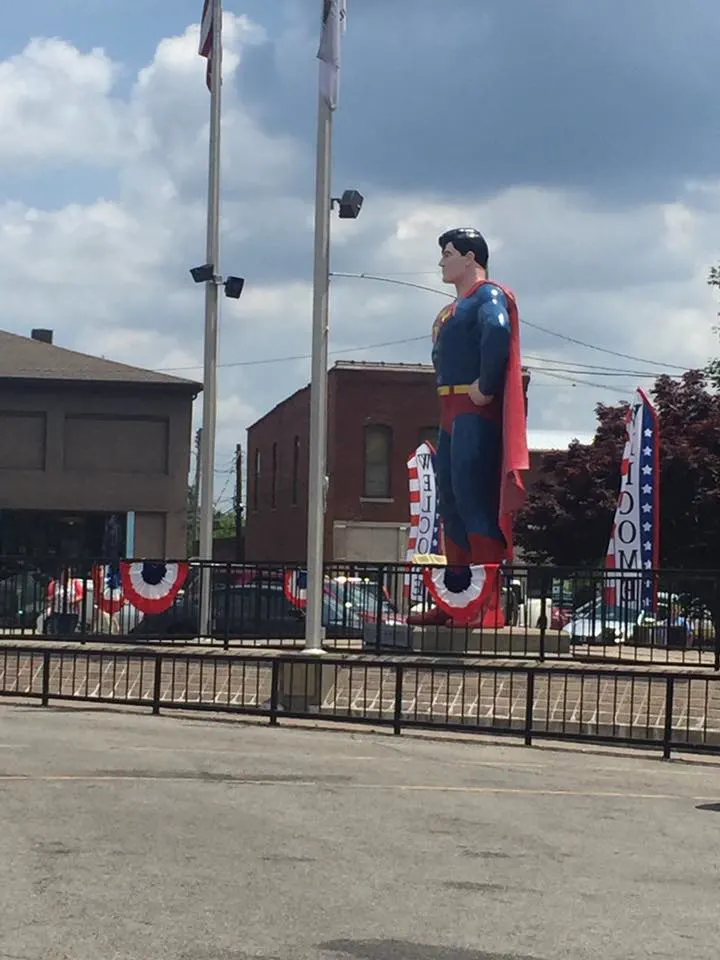 That was a lot of bricks for a town of 7,200, considering that the new statue cost $120,000.
To find out more about Metropolis, IL — simply visit this link here and make plans to visit this super cool city!