When hubby and I hopped on a first class flight to Boston, Massachusetts, our only thought was — we could not WAIT to try Wahlburgers — the famous restaurant owned by the Wahlburg Family — Mark, Alma, Paul, and Donny. Stephen and I are huge fans of their show on A&E, so we decided that one thing we could cross off of our bucket list was an anniversary trip there. What we discovered was literally amazing.
My First Experience in a Wahlburgers Restaurant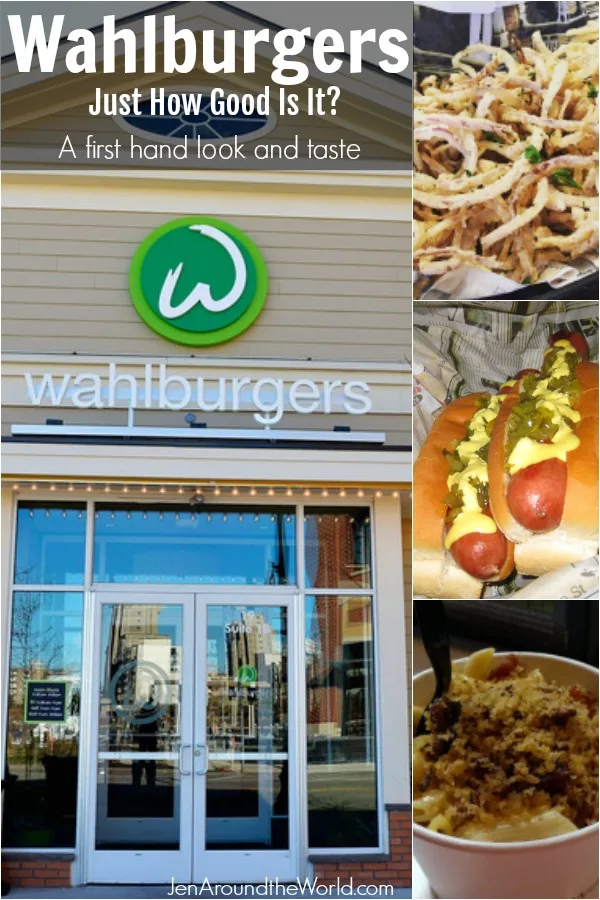 You know how some restaurants get this hyped up vibe of what they taste like, and then when you get there you are completely and totally let down? Yeah — that did not happen at all.
Stephen and I parked in the strip mall parking lot and walked from the back parking lot to the front of the store. As a lover of the show Wahlburgers, I was pretty much geeking out that we were actually here.
It was so surreal that I was standing in front of the famous Wahlburgers Restaurant, about to embark on my first burger from here. I had heard so much from online reviews and friends and family who had tried some of the other chains. I am not going to lie. My expectations were HIGH!
The Restaurant Atmosphere
When you walk in, you are immediately greeted by the employees. Everyone was SO friendly and willing to help you decide the best place to sit, and the best option of food for you.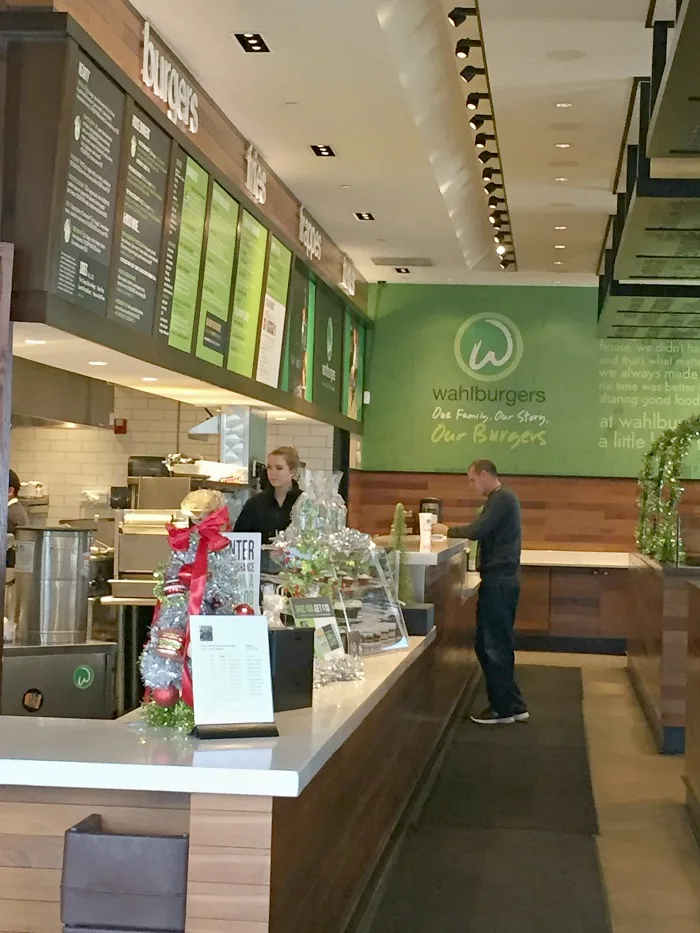 I was so glad it was not super busy because I wanted to take my time and take in every little thing about this place. One thing that I really loved is that the entire left side of the restaurant is dedicated to service workers. When they come in, they get waiting on hand and foot, according to the bartender.
What other restaurant do you know will do that?
The Food
Okay — so now let's talk about the food. Holy Moly is all I can really say. When I was looking at the menu, I wanted every single thing on it.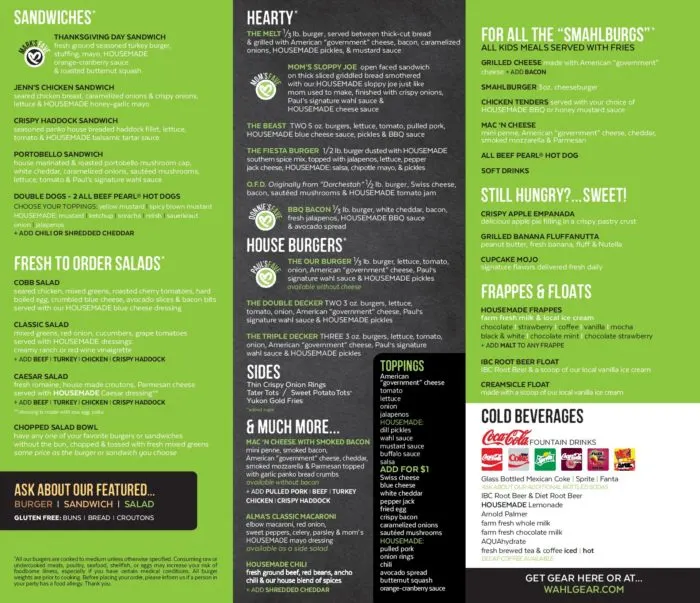 After looking at the menu for ever, I decided on the Our Burger (Paulie's favorite) and Stephen got the double decker.
The first bite of our burgers and I swear, my jaws locked because the flavors were excellent. It was juicy and so full of flavor.
You could definitely tell it was a housemade — with fresh pickles, tomato slices and more. The in house made mustard is top of the line in my opinion.
We also got a couple of sides on the menu. Stephen wanted to try the Mac and Cheese with Smoked Bacon on top.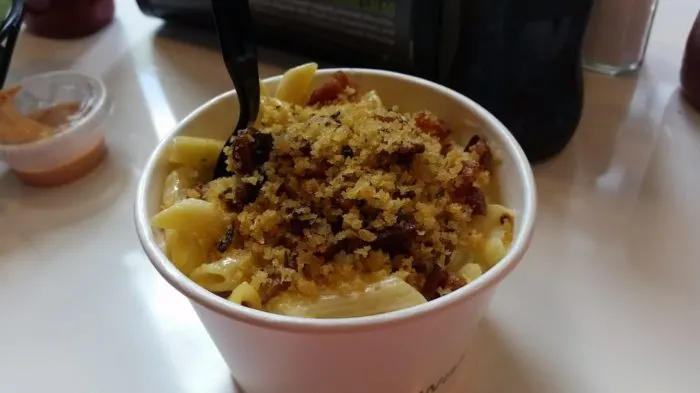 Every bite was creamy and delicious. Trust me. You will want to get this if you go and visit Wahlburgers. It is a MUST HAVE treat.
I also got an order of their onion strings.
Oh my goodness y'all. If you love onion strings, get this side. The basket was huge! I ate a lot of it, but could not finish them all. The outer crust was crispy and those onions were cooked to perfection.
The food was so good here that Stephen and I made 2 visits to Wahlburgers that day. That evening, we chose to get the Double Dogs and topped them with the house made mustard.
The all beef dogs are absolutely delicious, but the best part? That toasted buttered hot dog bun. It melted in my mouth when I took a bite.
I wish I could fly to Boston every week just to have another taste of Wahlburgers.
Don't Forget Your Souvenir
Before you leave the restaurant, be sure and grab your souvenir. For me, I bought a Wahlburgers beanie since it was 10 degrees outside.
Seriously though — the restaurant holds up to the potential. All the talk you hear about their delicious food? It is totally true.
The prices are a bit higher than a normal burger joint, but the experience of eating there and possibly getting a chance to meet Paul Wahlburg himself is worth every single penny.
Have you ever eaten at a Wahlburgers restaurant? What was your favorite thing to eat?