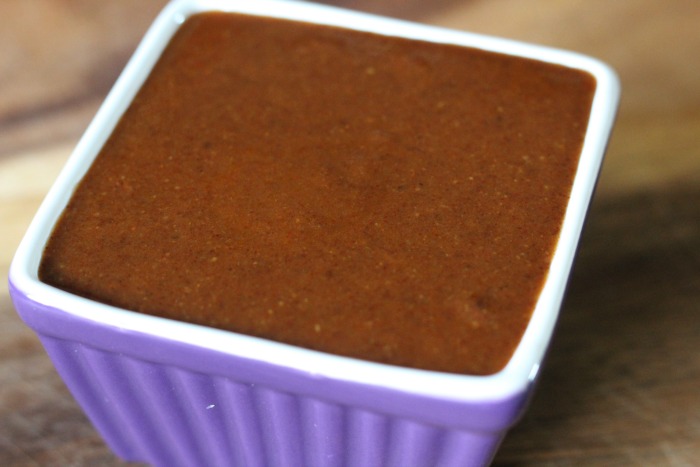 I love making my own homemade spices and sauces. It has saved us so much money on the grocery budget just by using pantry items I already have on hand to make sauces and spice mixes. Today, I have a fun one for you — the easiest enchilada sauce you will ever taste!
I discovered how to make this one night when I was serving up some enchiladas, but forgot to pick up the sauce — I mean who does that? You would think I would be super prepared with my grocery list and all. But no — I totally forgot the sauce.
So I started doing some digging online and found a recipe for homemade enchilada sauce. I tweaked it a bit to our liking and because I was trying to use up some ingredients I had in the pantry. You will never buy store bought again. I promise.
How to Make The Best Enchilada Sauce Ever
If you keep a stocked pantry, you should have on hand the basic ingredients for this sauce — water, chili powder, garlic powder, onion powder. cornstarch, cumin, salt, and chicken broth.
Start by mixing together your cornstarch and water to make a slurry. Then add all your other ingredients in a sauce pan. Add your slurry and cook until it thickens.
Remove from heat and let it cool. Use right away or place in a jar and store in the fridge for up to 7 days. You can use it on any Tex Mex dish!
I am going to be experimenting with migas this week so hopefully I can use some of this delicious sauce on top!
The Easiest Enchilada Sauce You Will Ever Taste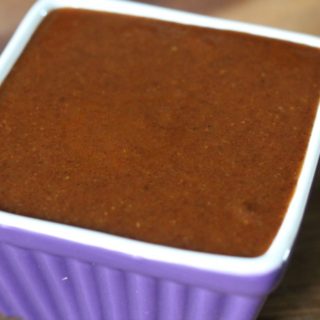 Ingredients
2 Tablespoons water
2 Tablespoons cornstarch
3 Tablespoons chili powder
1/2 teaspoon garlic powder
1/2 teaspoon onion powder
1/2 teaspoon cumin
1/4 teaspoon salt, if using boxed broth taste first before adding
2 cups chicken broth
Instructions
Mix together the water and cornstarch to create a slurry. Set aside.
Mix together the spices and place them along with the broth in a sauce pan.
Add in your slurry and then whisk to prevent any lumps.
Simmer, stirring occasionally, for 15 minutes or until enchilada sauce thickens.
Use immediately or store in an airtight container in the fridge for up to 7 days
Seriously y'all — this is my all time new favorite way to eat enchilada sauce. I will NO LONGER ever buy the canned stuff. Gone is the metallic taste and the jarred taste. All you are left with is this amazing and mouthwatering flavor.
And before you say anything — I know this is not the long drawn out way of making homemade enchilada sauce. This is the simple, easiest, and quickest way to make it.