This delicious 15-minute beef and broccoli recipe is so delicious you will want to eat every single bite all by yourself.
I love Chinese food. It is some of my favorite food on the planet. In fact, one of my most favorite dishes is beef and broccoli stir fry.
Whenever we have Chinese takeout night at home, I make a huge spread that includes Baked Sweet and Sour Chicken with a homemade sweet and sour sauce.
Of course, we also have delicious homemade fried rice and these fun homemade fortune cookies. Then, we fry up a batch of these egg rolls to dip in our sweet and sour sauce.
If you are not a fan of traditional egg rolls, then this egg roll stir fry may be more to your liking.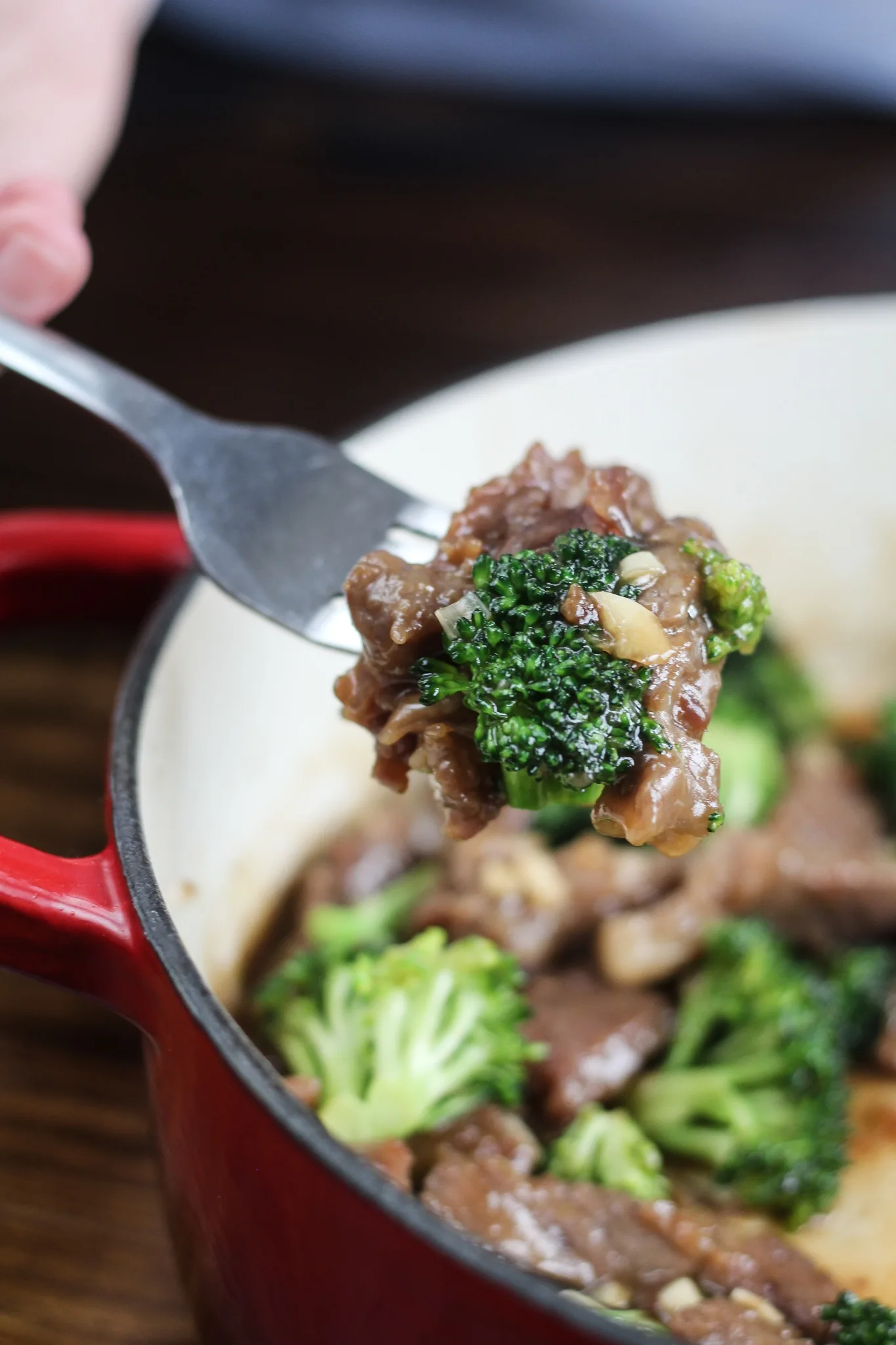 Sometimes I make General Tso's Chicken and then we always have these yummy Fried Cream Cheese Wontons and a batch of my Chinese Sweet Biscuits.
We really love having takeout Chinese food at home and this beef and broccoli dish is no different.
How to make 15 Minute Beef and Broccoli
The trick to making this a 15-minute meal is how thin you get your ribeye steak shaved.
I like using a ribeye steak because it is very tender. I have used sirloin but it is not as tender. Just be sure to trim the fat pieces off of your steak before searing in your skillet.
If you do not have time to slice your own steak, you can have the butcher do it. It takes about 15 minutes to shave the steak, so if you do this earlier in the day, it will save time. If not, you can still have this meal on the dinner table in 30 minutes or less.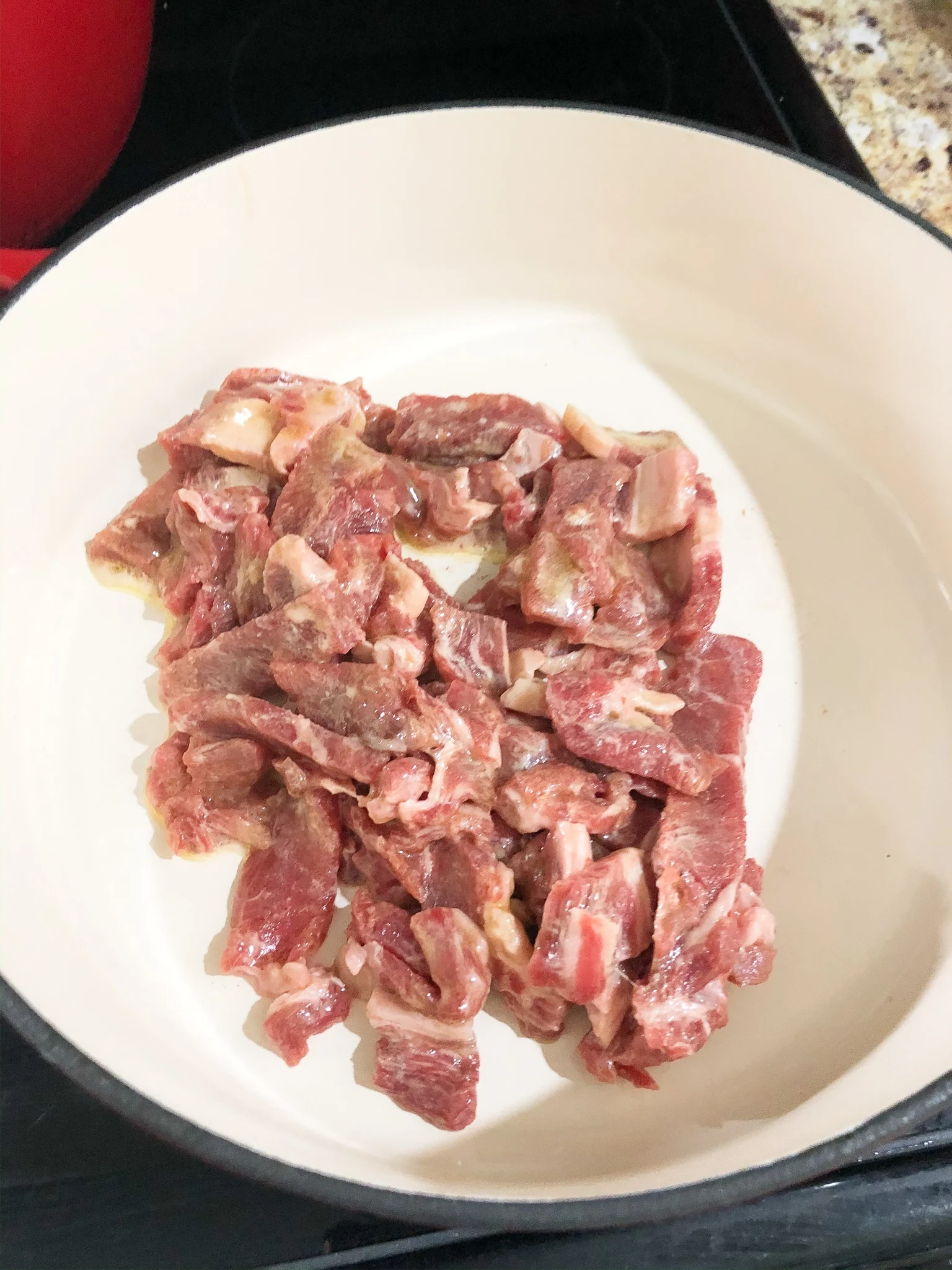 If you slice your steak earlier in the day and let it sit in the marinade until you are ready to cook it, then all you will have to do is take it right out of the fridge and put it right into the pan.
The meat cooks and sears for about 9-10 minutes. Then you add in the broccoli and the sauce components and let it keep cooking for about 4-5 minutes to let the broccoli cook a bit.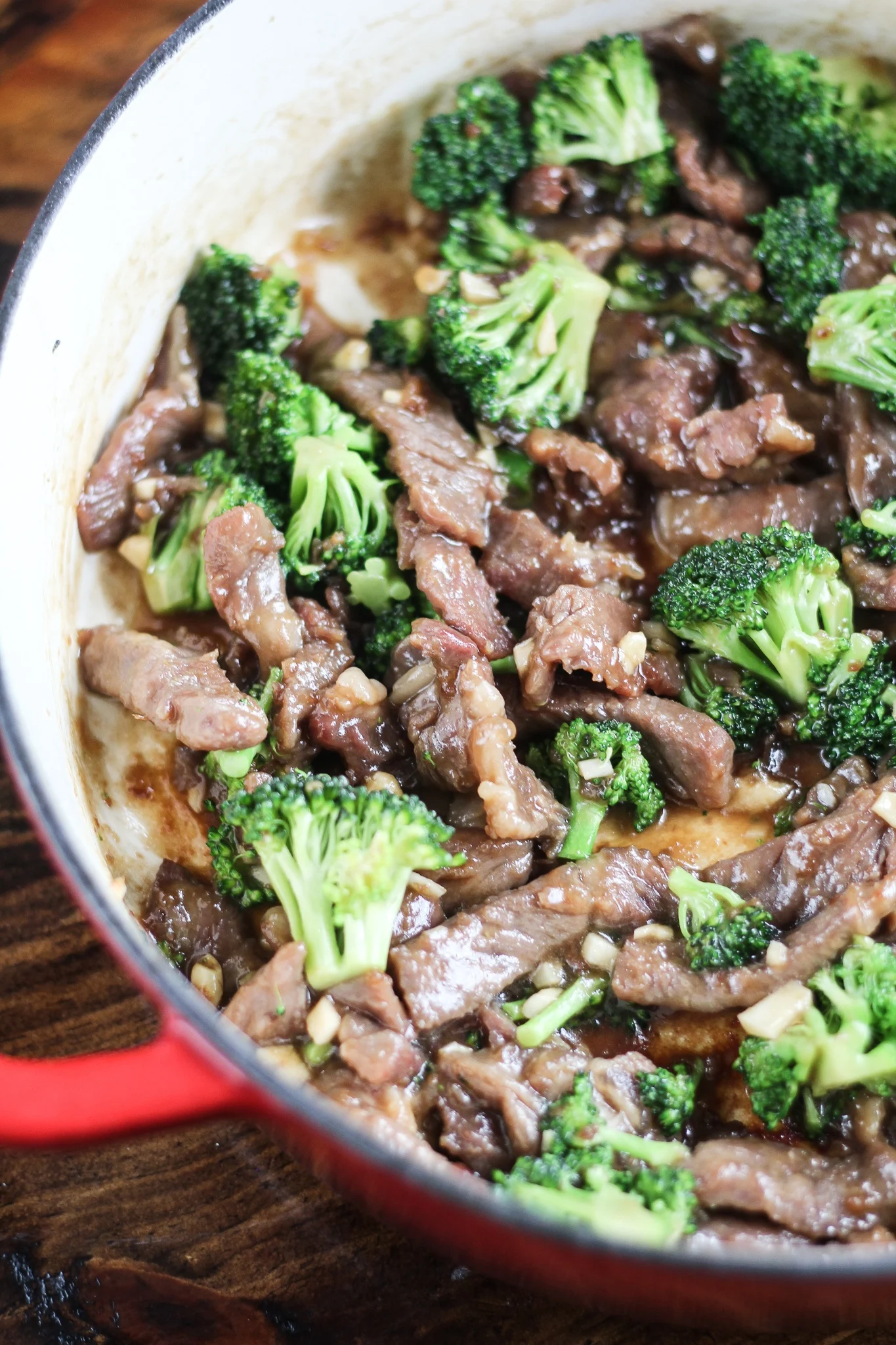 You could even make this a fun Chinese night at home and theme it up with these fun takeout boxes I found on Amazon. Buy some cool Light Saber chopsticks and then serve on these Chinese dinner plates.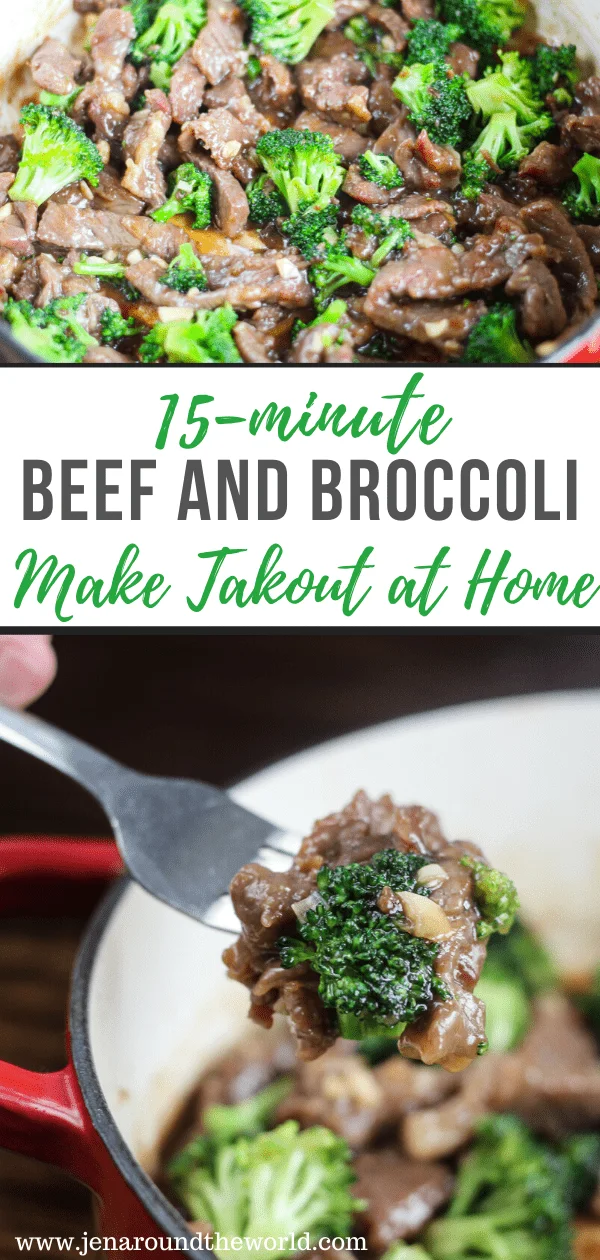 This dish can also be made as a slow cooker beef and broccoli recipe as well and it is just as delicious as the stovetop version!
Best Beef Recipes

We share Recipes From Our Dinner Table! Join our group and share your recipes, too! While you're at it, join our Pinterest board, too!
Yield: 8
15 Minute Beef and Broccoli Stir Fry #15minutesuppers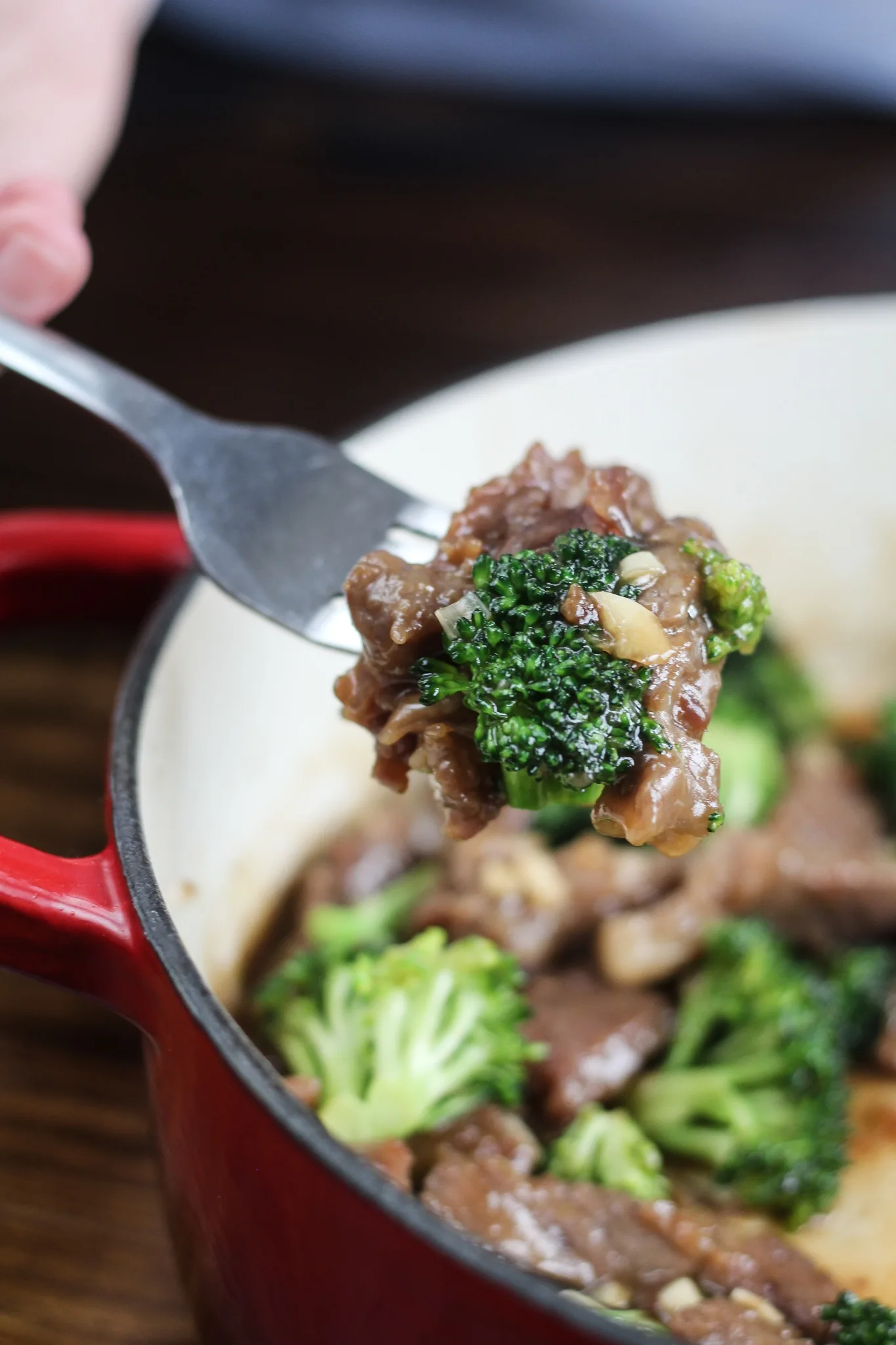 This 15-minute beef and broccoli dish is perfect when you need a comfort meal on the fly.
Ingredients
Marinade for the meat
1/2 teaspoon baking soda
1 teaspoon sugar
1 tablespoon cornstarch
1 tablespoon soy sauce
1 tablespoon water
2 tablespoons of vegetable oil
1 1/2 pounds of ribeye steak of your choice sliced thinly by you or your butcher
For the remainder of the meal
1/2 cup of low sodium soy sauce, if you do not use this kind, the dish will be extremely salty
2 tablespoons of brown sugar
4 cloves of garlic, minced
2 tablespoons of flour
3 tablespoons of vegetable oil
2 heads of broccoli, crowns only
Instructions
For the meat
Take the marinade ingredients and mix together and pour over the meat inside of a large ziplock bag. Mix together and let it sit on the counter for 5 minutes.
For the remainder of the dish
In a small bow, stir together the brown sugar, soy sauce, garlic, and flour. Stir until it is smooth and then set aside.
In a large wok, add 2 tablespoons of vegetable oil. Throw in the broccoli and saute for about 2-3 minutes on high heat. remove from oil and transfer to a plate.
Turn the heat down to medium and add the meat mixture along with the marinade. Saute until the meat is almost done. Throw the broccoli back in and them add the small bowl of sauce.
Continue cooking until the sauce has thickened and meat is no longer pink, around 1 minute more.
Enjoy this over a side of rice.
Nutrition Information:
Yield:
10
Serving Size:
1
Amount Per Serving:
Calories:

300
Total Fat:

20g
Saturated Fat:

6g
Trans Fat:

0g
Unsaturated Fat:

13g
Cholesterol:

53mg
Sodium:

682mg
Carbohydrates:

11g
Fiber:

3g
Sugar:

4g
Protein:

20g