Make these Sweet Cream Cheese Wontons to eat with your next Asian inspired recipe. They are delicious and super easy to make.
Anytime I have gone to have lunch at my favorite Chinese restaurant, I fill my plate with the Sweet Cream Cheese Wontons that are on the buffet bar.
Most of the time you will know these as Crab Rangoons, but I make mine without the crab. I turn them into a delicious sweet fried concoction that goes great with my Mongolian Ground Beef Noodles.
How to Make Sweet Cream Cheese Wontons
Start by mixing together 1/4 cup of powdered sugar with 1 block of cream cheese that has been softened in the microwave for about 30 seconds.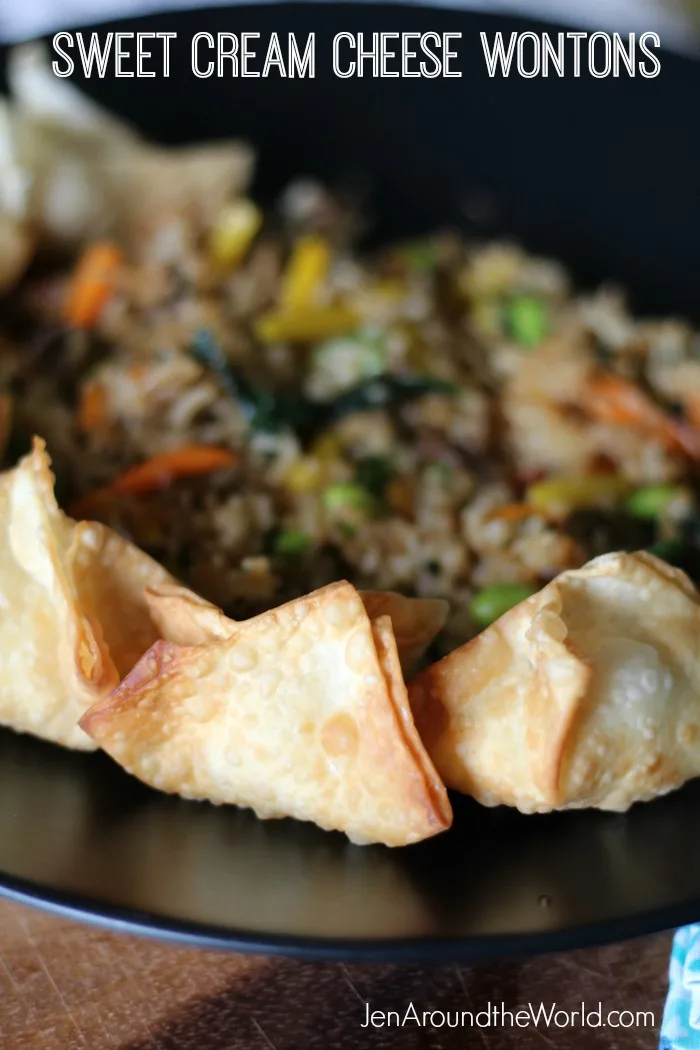 Once you get your mixture together, lay out your wonton shells in a single layer on your countertop.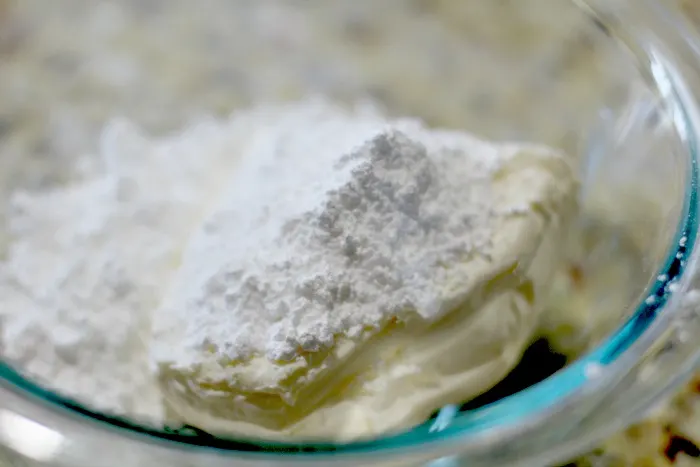 You can find these usually in the produce aisle in the section where you have mushrooms, egg roll wrappers, or tofu.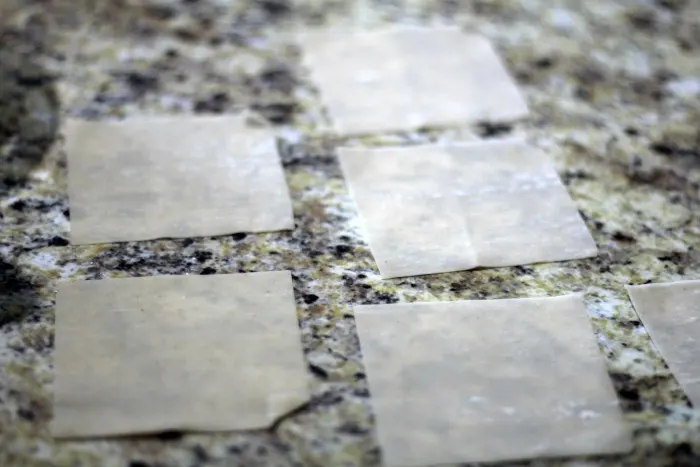 Next you are going to take your cream cheese mixture and place a tablespoon of each onto the middle of each wonton. Then, wet your fingertip with water, and go around all 4 edges of your wonton wrapper.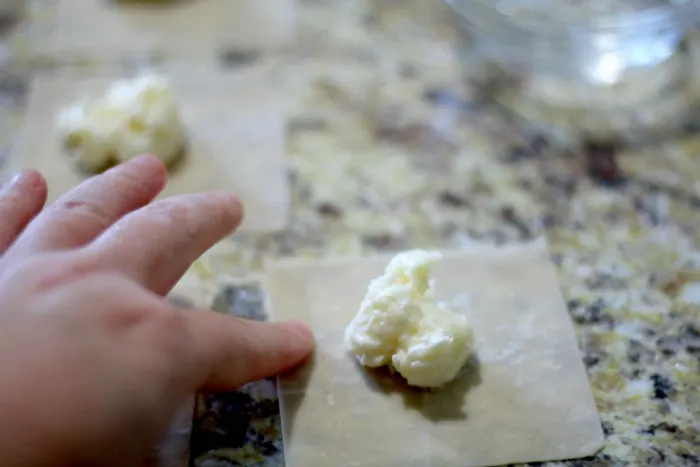 This will ensure that when you fold them, the sides will stick together. The water acts like a glue. Once you wet all 4 sides, then bring the left and right sides together and press firmly and then do the same thing for the other side. You are going to create a pocket.
Then, heat vegetable oil in a pot and fry them until they are golden brown.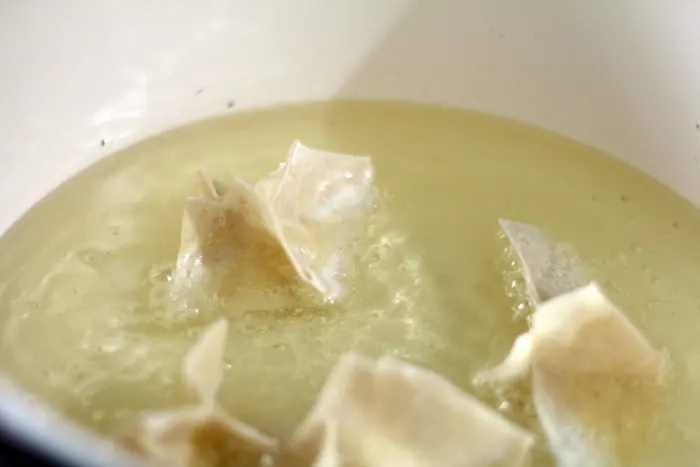 Once they are done, serve them up with your favorite Asian-inspired meal. I like to make some of these Chinese Sweet Biscuits. Then I also make a batch of my Eeel Sauce to serve alongside this as well.
Yield: 15 servings
Sweet Cream Cheese Wontons With Bibimbap Beef Fried Rice
These sweet cream cheese wontons are perfect for your next take-out night at home.
Ingredients
1/4 cup of powdered sugar
1 block of cream cheese
1 package of wonton wrappers
oil for frying
Instructions
Mix together the powdered sugar and the cream cheese.
Lay out the wonton and place a dollop of the cream cheese mixture on each one. Take waater on your fingertip and go around all 4 sides.
Fold up like a pocket and press sides together.
put oil in pan and heat to medium high heat. Fry wontons about 3-4 minutes until golden brown then remove to a paper towel to drain.
Serve with your favorite Ling Ling Fried Rice for the perfect make at home Chinese takeout meal.