These Easy Cheesy Meatball Bites are the perfect appetizer to serve your guests. They are simple and easy and ready in under 30 minutes.
One of my favorite dishes on the planet is pizza and then a close second is pasta. What if I told you that this appetizer for Cheesy Meatball Bites was the perfect combination of the two?
These super cheesy bites are baked in a cupcake tin creating the perfect pocket of goodness filled with marinara sauce, yummy Carando® Abruzzese Meatballs, and then topped with freshly grated mozzarella cheese.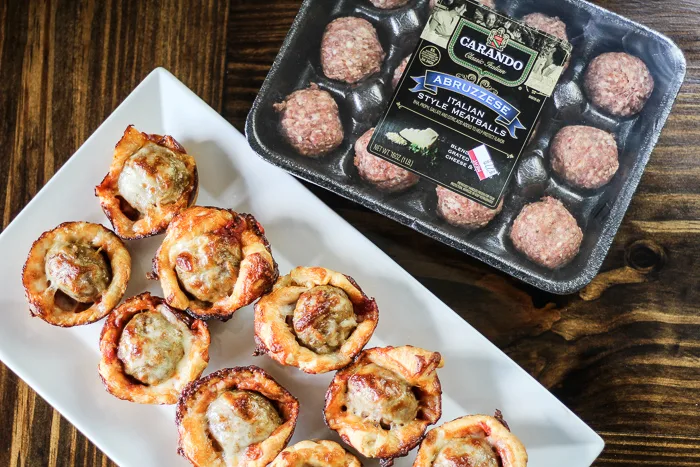 How to Make Cheesy Meatball Bites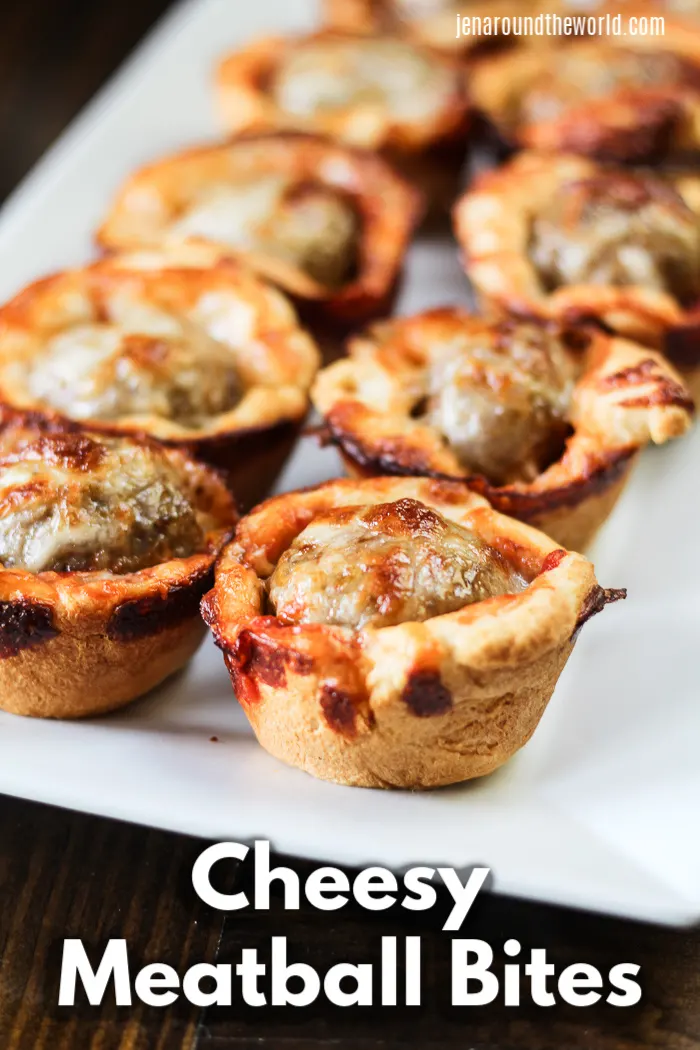 Start by baking your Carando Abruzzese Meatballs in the oven at 375 degrees. Line a baking sheet with aluminum foil and place your meatballs on this sheet to bake. Bake for 13 minutes.
Now, remove from the oven and set aside. I love using Carando Abruzzese Meatballs because they are fresh — and never frozen. You can find them right in the case where you find all the other fresh meat items.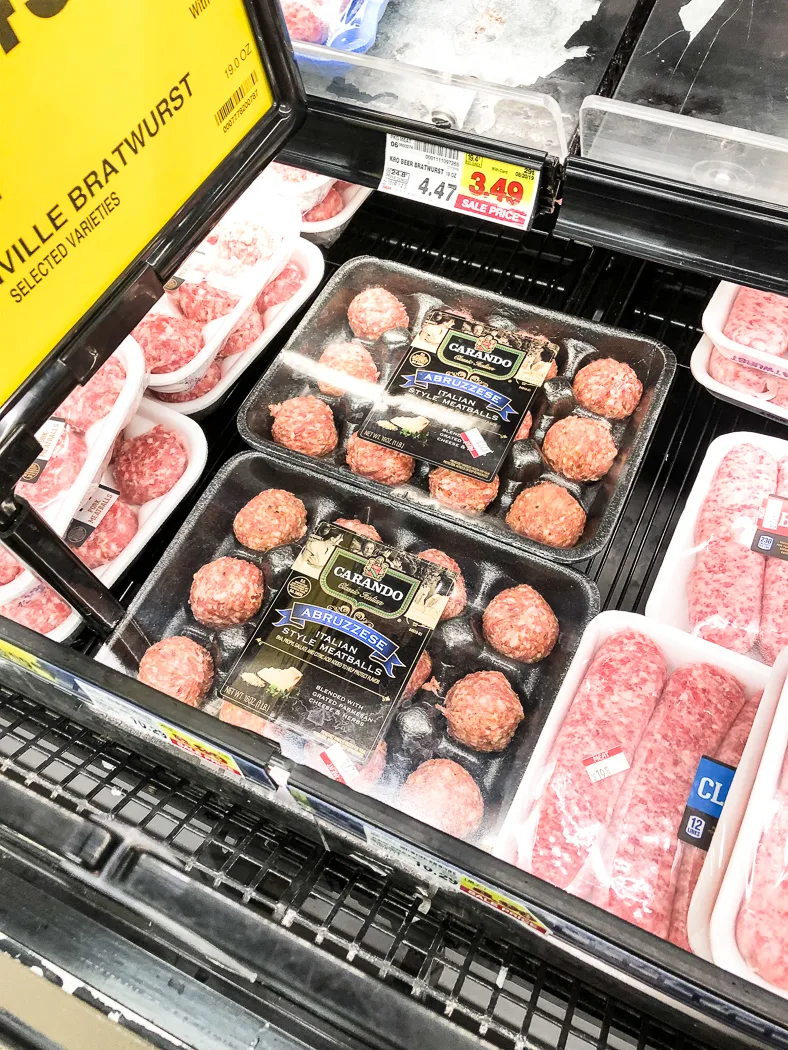 They have very robust flavors that create an authentic Italian style flavor in no time flat — even quicker than dialing in for pizza delivery. Their products are of high quality and they use classic Italian ingredients.
They are perfect for appetizers, weeknight meals (can you imagine these meatballs on top of a delicious pasta spaghetti dish) and easy get-togethers with friends.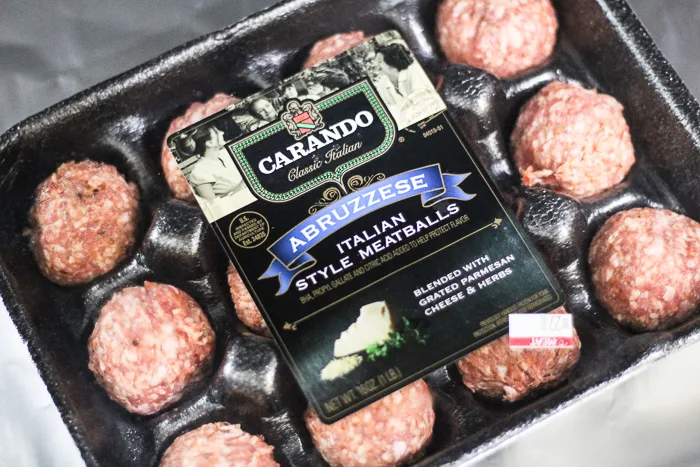 Next, you are going to grab your other ingredients. For me, simple is best so I grab jarred marinara sauce, a block of mozzarella cheese, and crescent roll dough.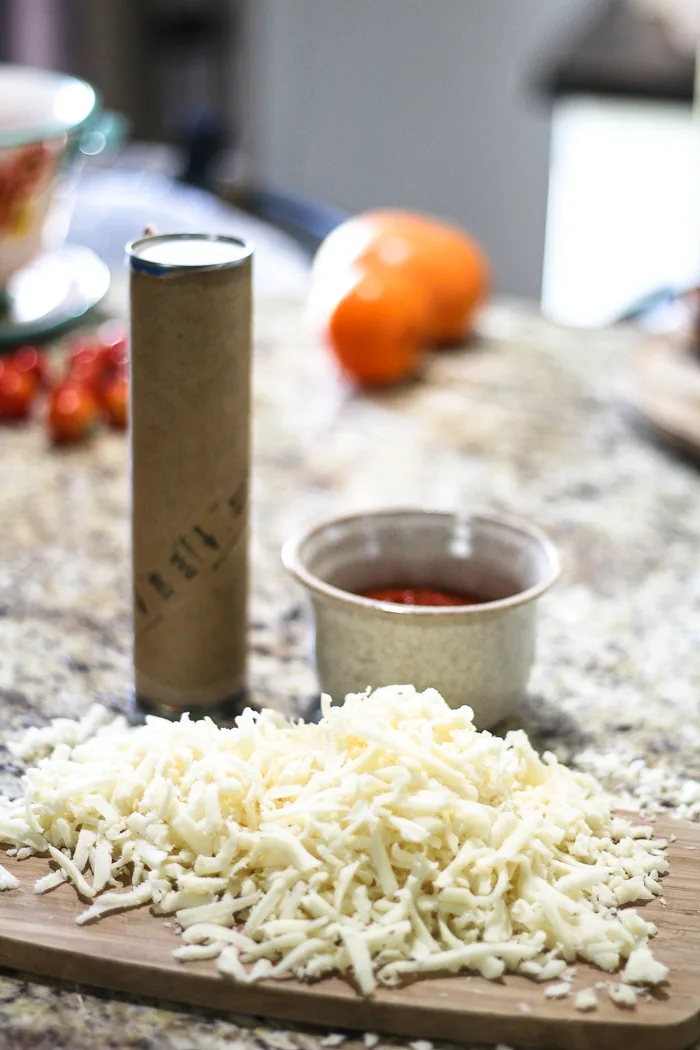 Open the dough and separate the triangles. Now, stretch the dough a bit on a lightly floured surface. Press each triangle inside a muffin mold. Make sure that you cover the bottom of the mold and pressing up the sides.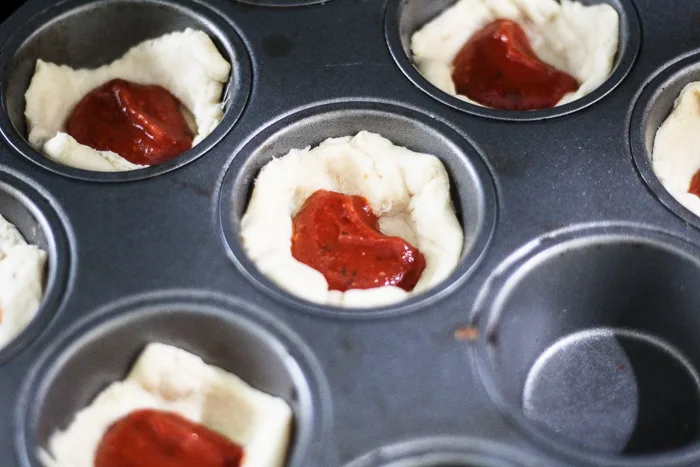 Now, take a teaspoon of marinara and place in the middle of each crescent dough mold. Top each one with a meatball. They will nestle perfectly in the crescent mold.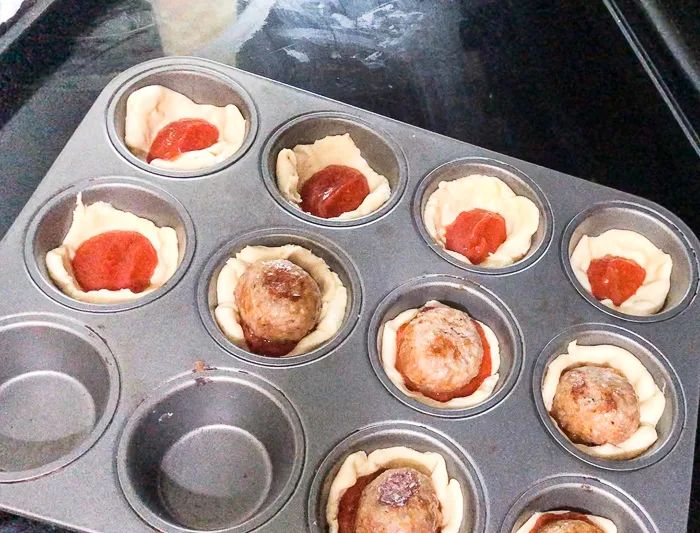 Now, top with shredded mozzarella cheese and place back in the oven for 14 minutes or until the crescent roll dough is done. When it comes out you have these amazing little pockets of goodness that taste like pizza and pasta combined!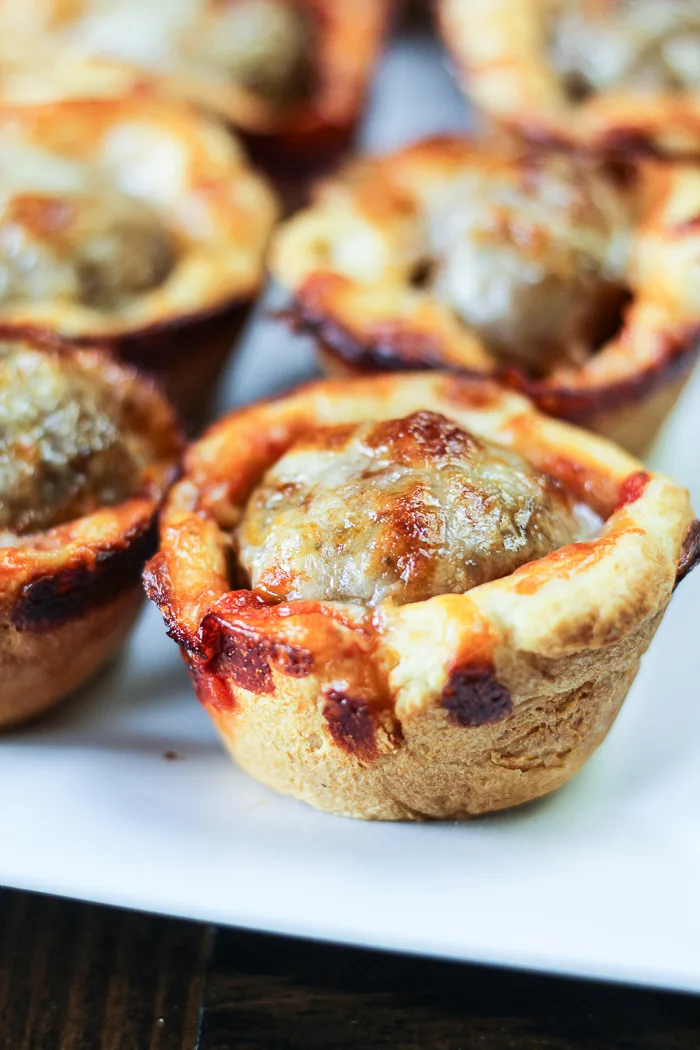 Check out these other meatball recipes as well!
Yield: 8-12 meatball bites
Cheesy Meatball Bites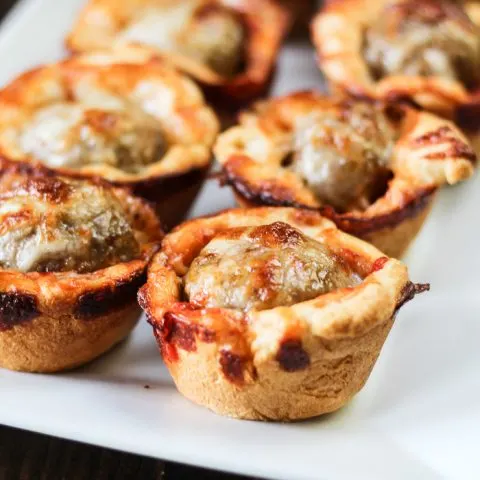 These cheesy meatball bites will become a favorite appetizer or finger food for friends and family alike.
Ingredients
1 package of Carando® Abruzzese Meatballs
1 tube of crescent roll dough
1 jar of marinara sauce
Shredded Mozzarella Cheese
Instructions
Preheat the oven to 375 degrees. Place meatballs on an aluminum foil lined baking sheet. Bake for 15 minutes.
While meatballs are baking, prepare the crescent dough.
Get out a muffin tin and set aside.
Take crescent roll dough out of package and separate into triangles.
Using yor fingers, mold the dough of each triangle into one of the tin cups making sure it covers the bottom and sides. Pinch any seams together making sure there are no holes.
Add 1 teaspoon of marinara sauce into each cup. Now, set aside.
Once meatballs are done cooking remove each one and place in the muffin tin on top of the marinara sauce.
Top each meatball with shredded mozzarella cheese.
Place back in the oven and bake for about 14 minutes or until crescent dough is cooked through.
Remove from the oven and enjoy!
Nutrition Information:
Yield:
15
Serving Size:
1
Amount Per Serving:
Calories:

118
Total Fat:

7g
Saturated Fat:

3g
Trans Fat:

0g
Unsaturated Fat:

4g
Cholesterol:

10mg
Sodium:

198mg
Carbohydrates:

10g
Fiber:

1g
Sugar:

1g
Protein:

3g