Heading to the Smoky Mountains soon? You will definitely want to check out these amazing places to eat in Gatlinburg on your visit to the mountains.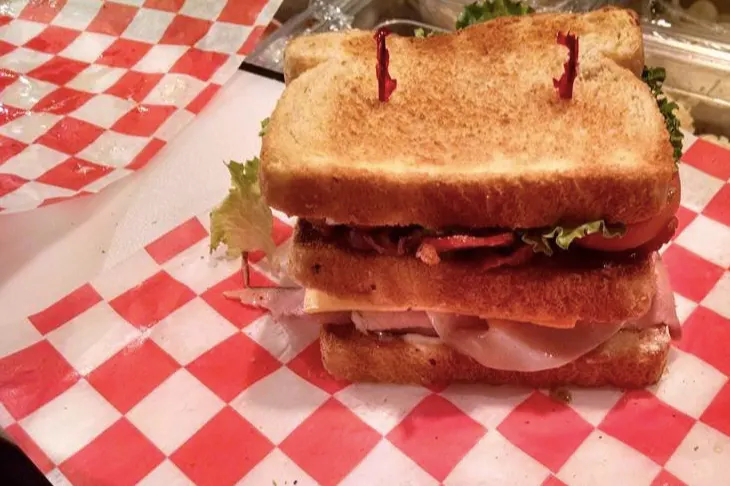 A couple of weeks ago, I was knee-deep in some awesome mountain time while in Gatlinburg. I tasted moonshine, stayed in the most gorgeous hotel, created fun pottery pieces, watched a glass blowing class, and did so many great things. One of my favorite things about visiting new areas like this is trying all the food.
While in Gatlinburg, we ate at some of THE BEST places I have ever tasted, so today, I thought I would list them out for you all in one place.
Amazing Places to Eat in Gatlinburg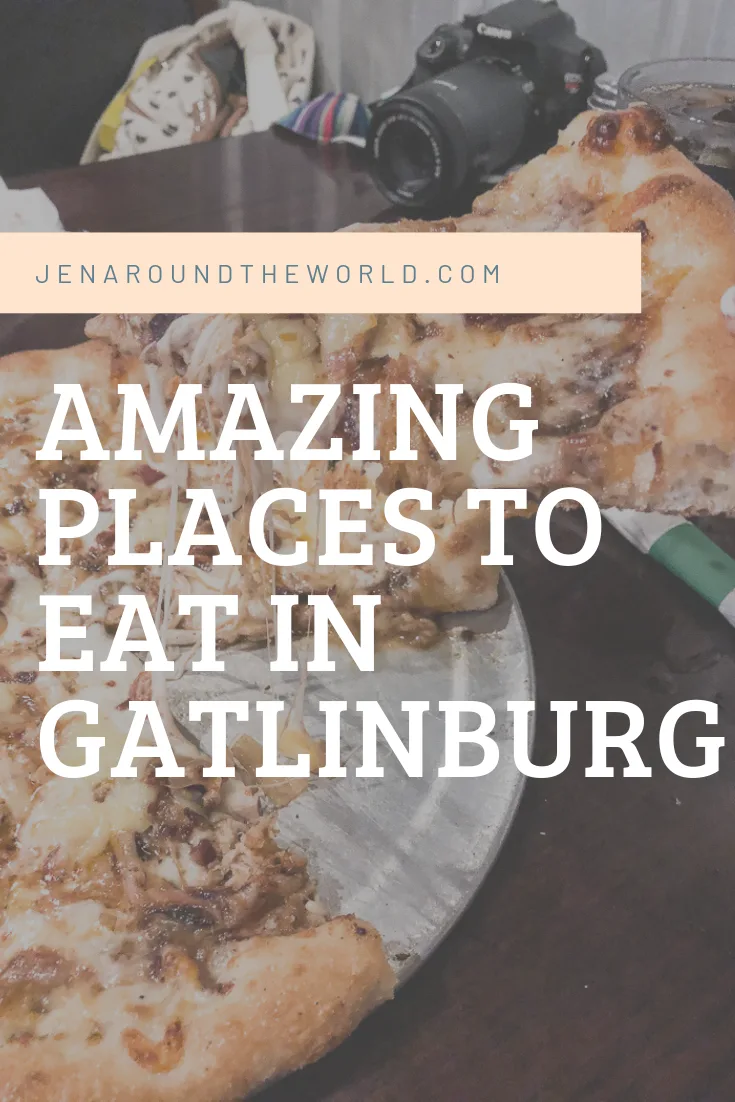 #1 Three Jimmy's Good Time Eatery
When we did our pottery class at Fowler's Clay Works, we asked Mike where to eat. Since he is a local and lives there, we figured he would have the skinny on all the delicious places to eat.
He opened the door and pointed across the road and said, "Three Jimmy's has some really great food. You have to eat there!" So — we got in our car after our class and drove over there for dinner.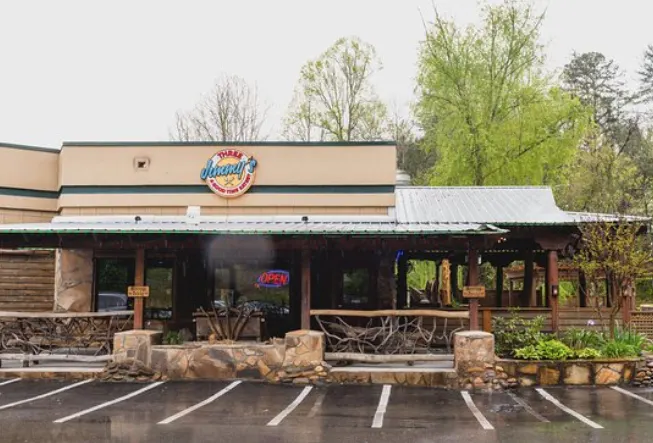 We were not disappointed at all! They are all about delicious bbq and fresh, homemade food that never disappoints! They are known for made from scratch sides like coleslaw, and artisan pizzas as well as burgers and pulled pork sandwiches.
They offer live music and a patio that can seat up to 50 people
Some of the top items we ordered were all suggested by the waitress.
Appetizer: House Made Pork Rinds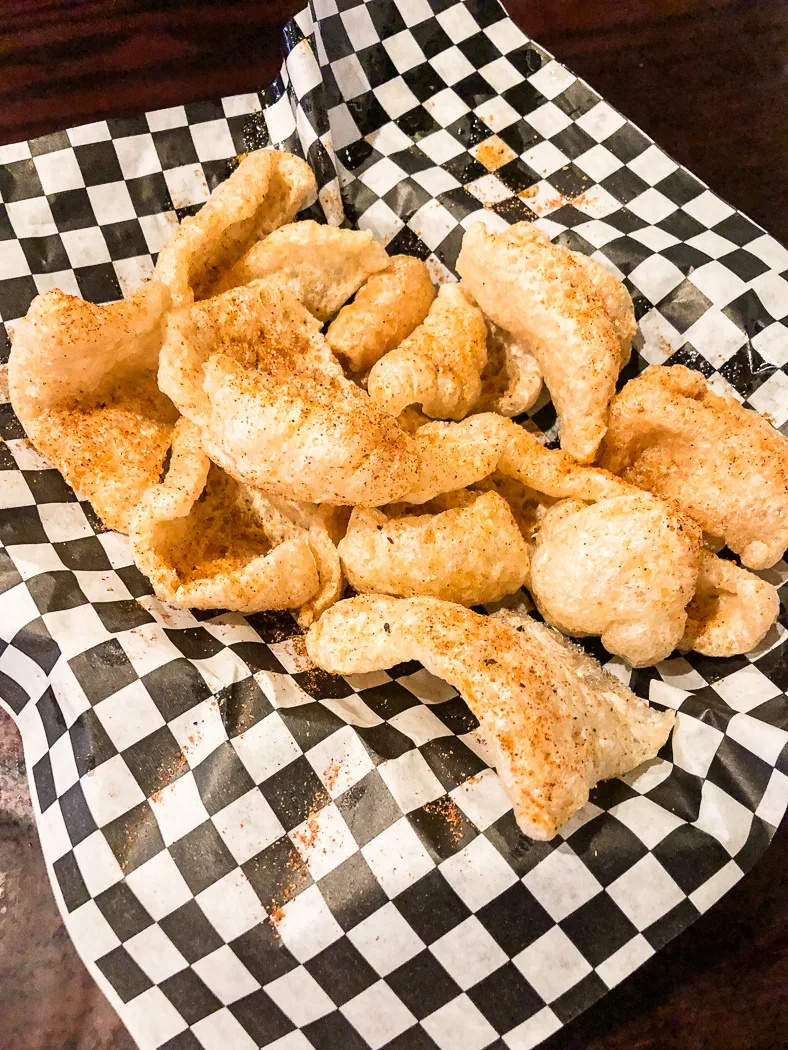 These are a must. They are hot and crunchy and oh so delicious
Artisan Pizza with Blackberry BBQ Sauce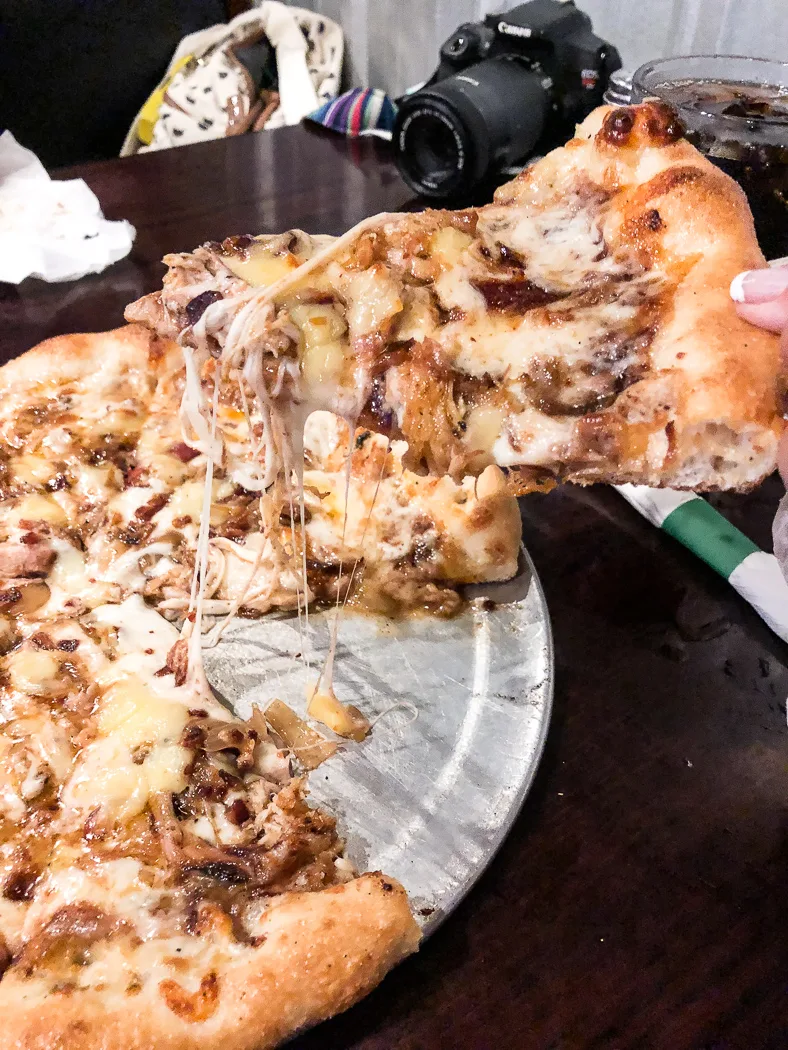 Smokehouse BBQ Bacon Burger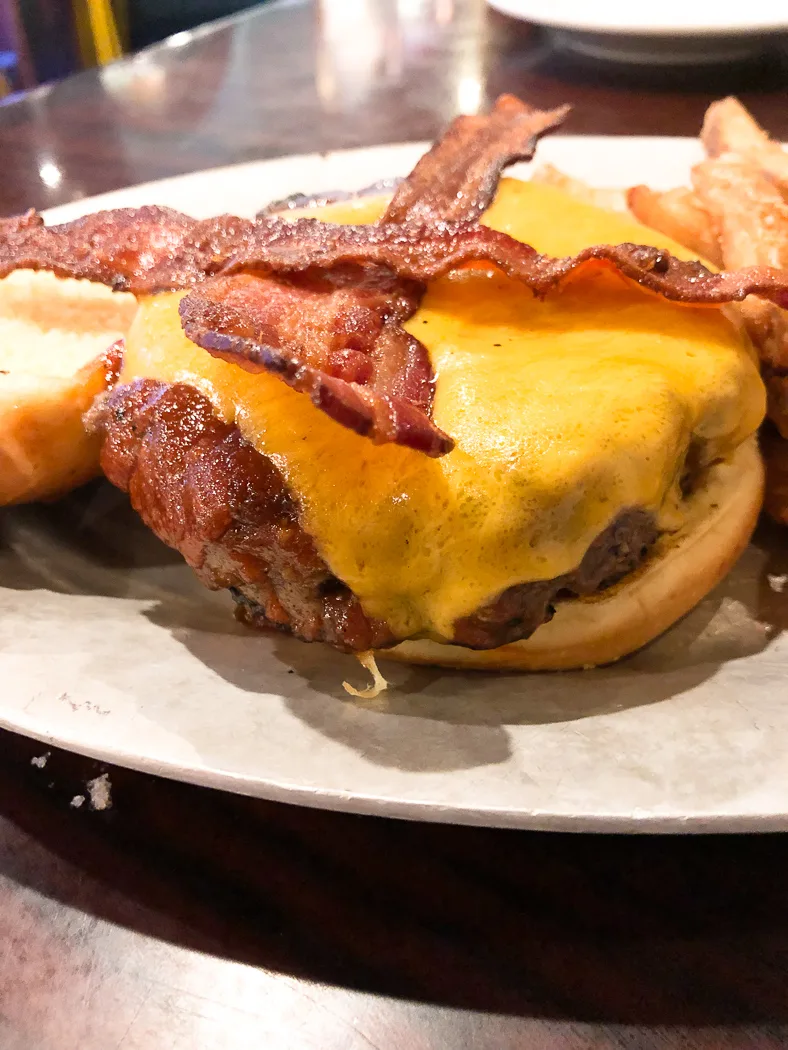 The Big Pig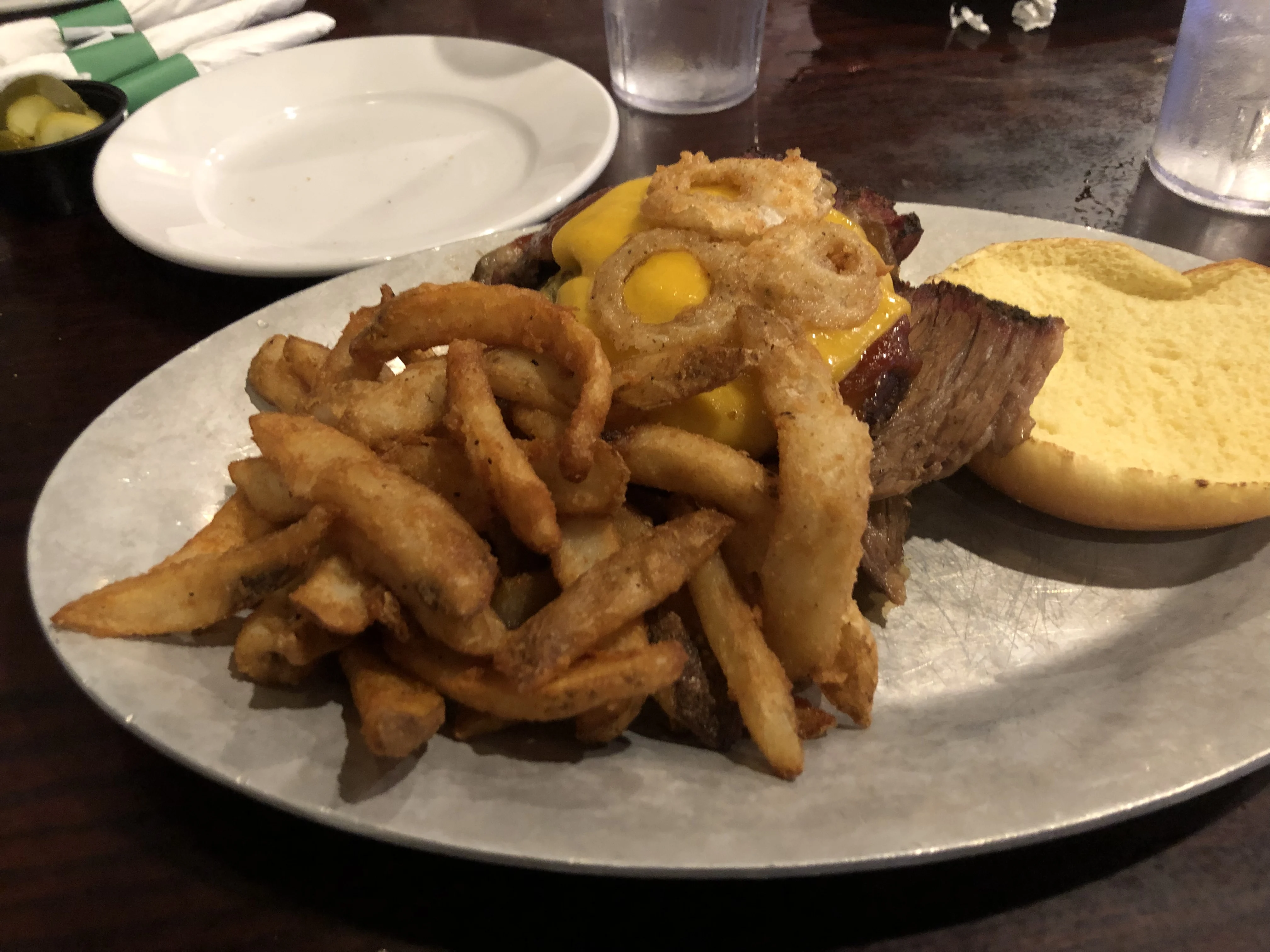 Everything we ate that night tasted amazing. The food was cooked to perfection and the atmosphere in the restaurant was just down-home family — which is what I like.
#2 Split Rail Eats
Another great restaurant we had the chance to eat at while in Gatlinburg was Split Rail Eats, which is located in the Covered Bridge district in the Arts and Crafts Community.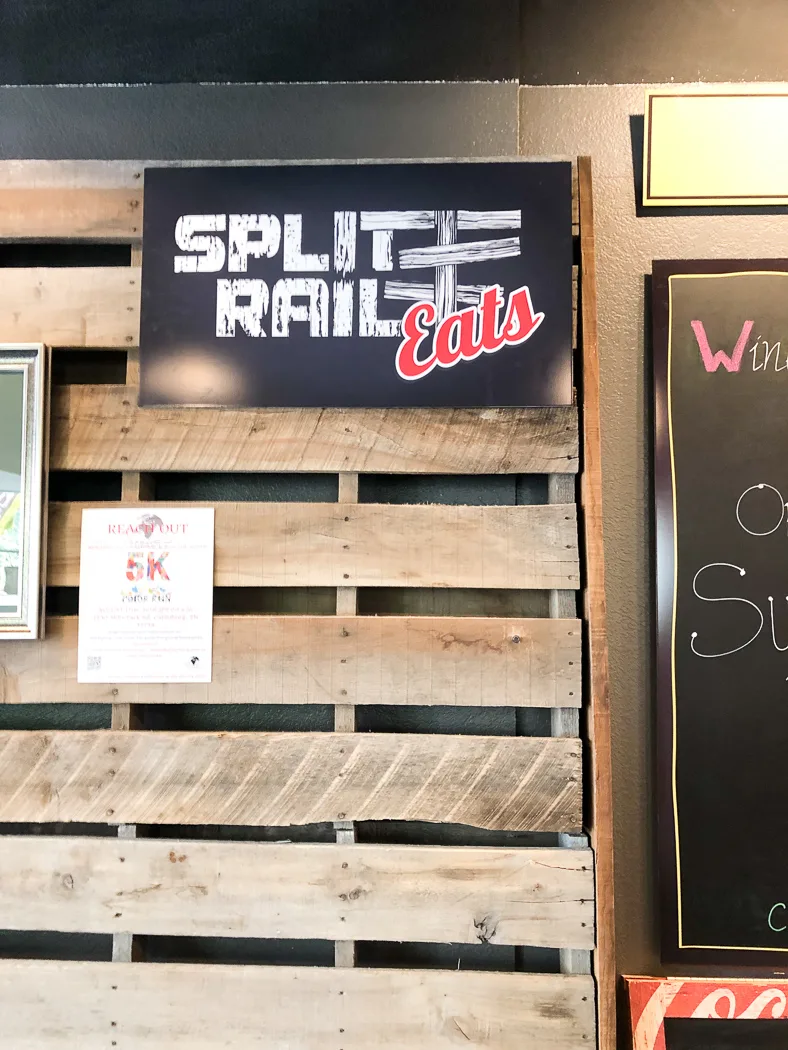 While eating here, we each ordered something different and like the other restaurants we ate at, the food was phenomenal.
Here are some suggestions on what to get if you visit this restaurant —
Taco Taters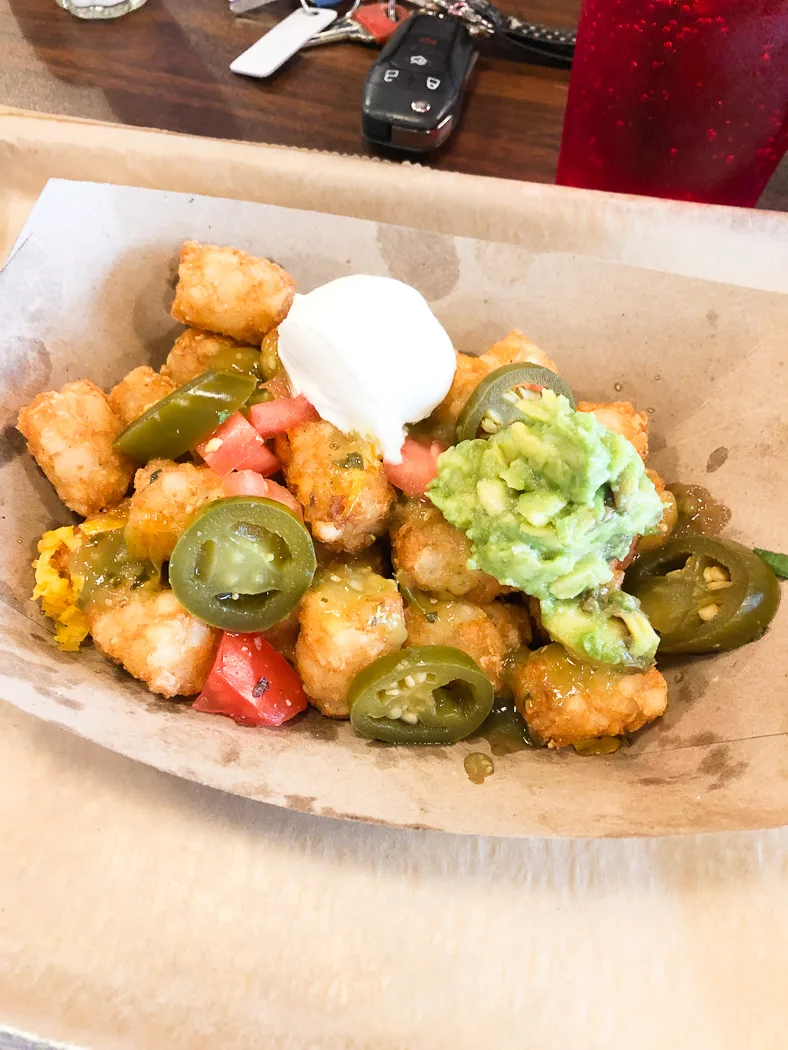 It's like a taco but on top of tater tots and it is delicious!
Gringo Wrap and House Made Sangria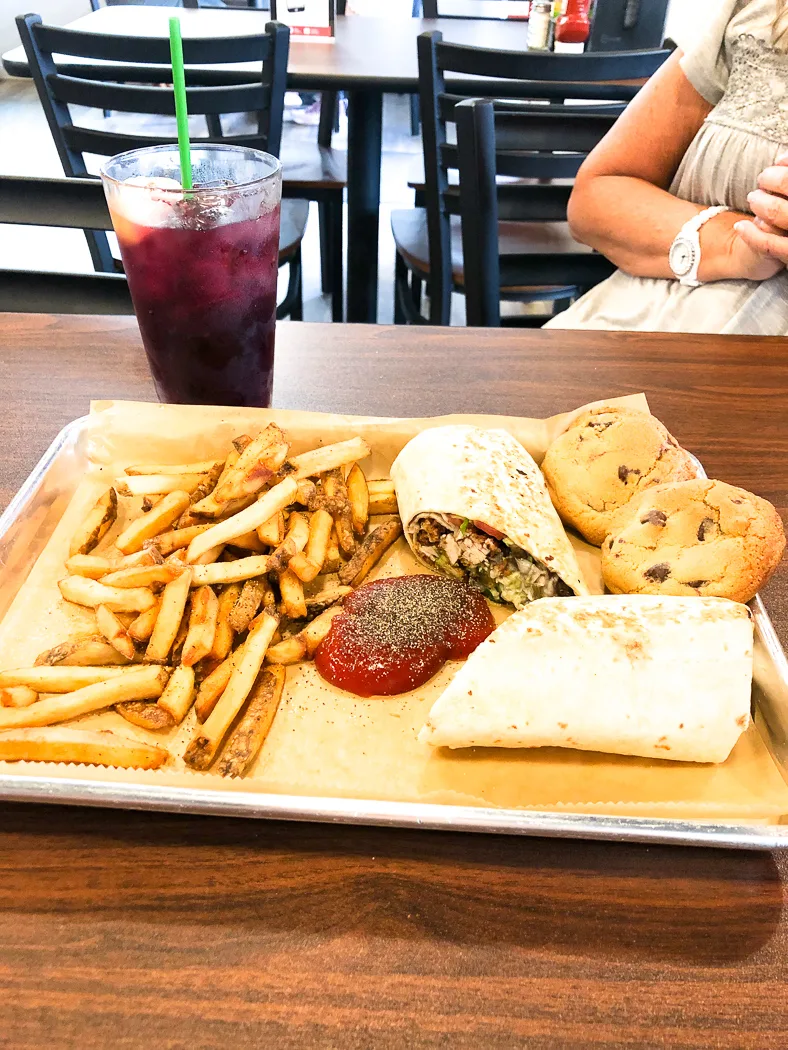 Cold Brew Coffee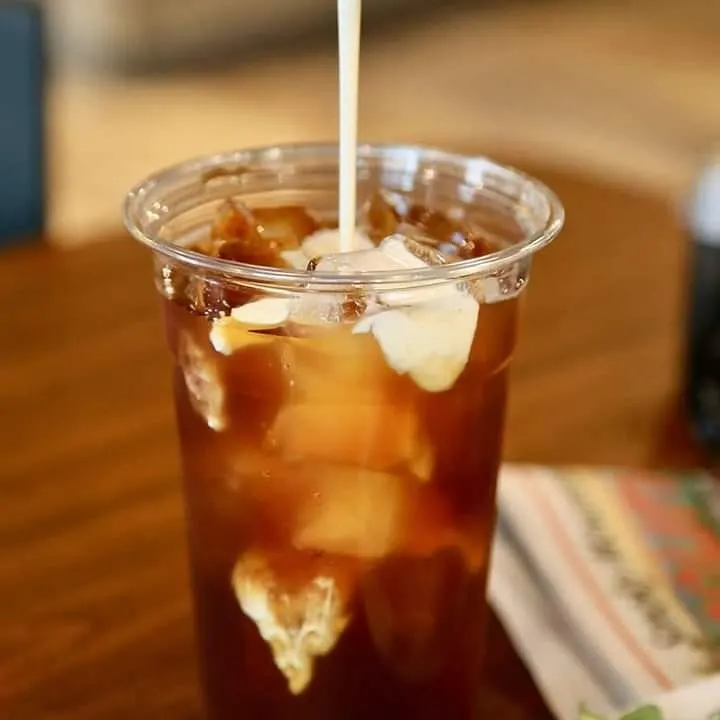 The atmosphere here is super cute and I love the music they play here. It's also a great place to enjoy some downtime in the arts and crafts community.
Oh — and don't forget to get a cookie for dessert because they are amazing.
#3 Timbers Log Cabin Restaurant
Another great restaurant in Gatlinburg (it's listed #3 out of 177 on Trip Advisor) is the Timber's Log Cabin Restaurant. This place is a bit more pricey than the others I listed, but it is SO worth it.
Now — we did not get to eat here, but the locals kept raving about how delicious the food is here.
Food suggestions here are as below —
Suzy Q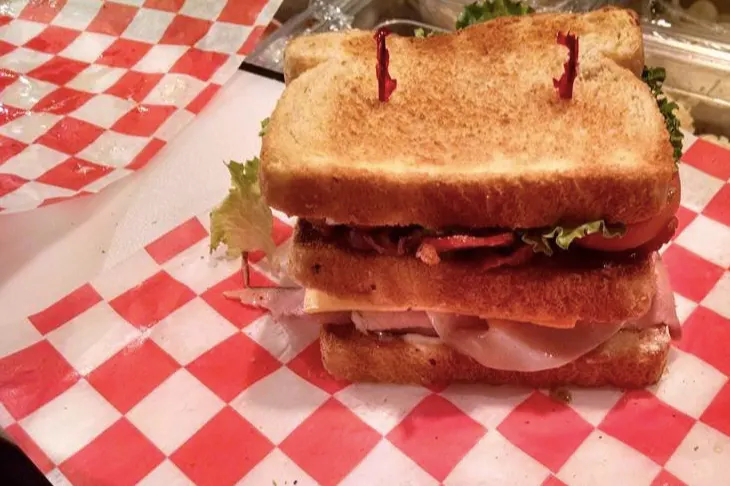 Morning Scrambler's Breakfast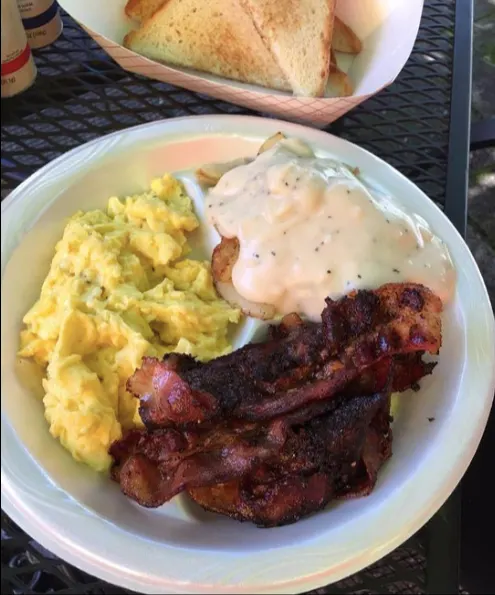 #4 No Way Jose's
If you want delicious and authentic Mexican food in Gatlinburg, a stop at No Way Jose's is where you need to go!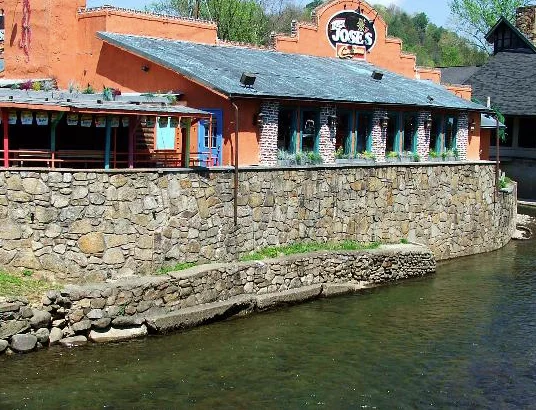 The outside seating area is perfect and the tacos are to die for ( I mean, I should know right because I am all about the Mexican food!)
Some of my favorite foods here are —
Shrimp Tacos
Authentic Chips and salsa
Fried Ice Cream
Chicken Fajitas
#5 Crockett's Breakfast Camp
Crockett's Breakfast Camp offers some of THE BEST breakfast you will taste in Gatlinburg!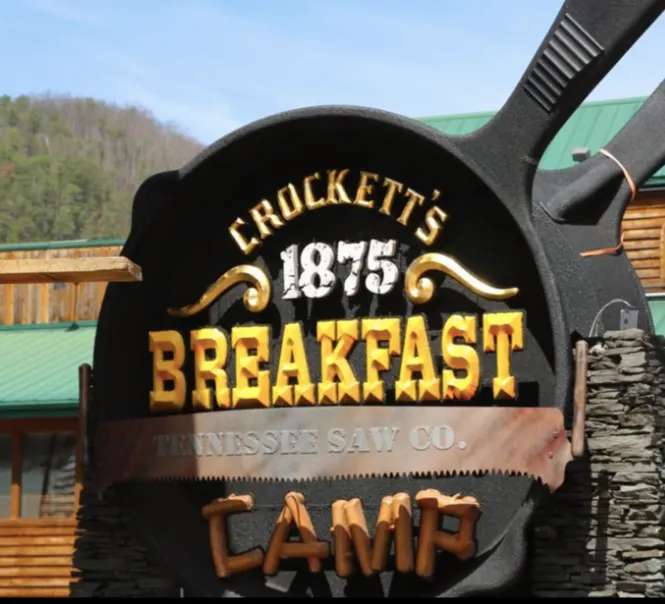 Some of the best food I've eaten here are listed below. While we did not get to eat there on this trip, I have eaten here before and it is amazing.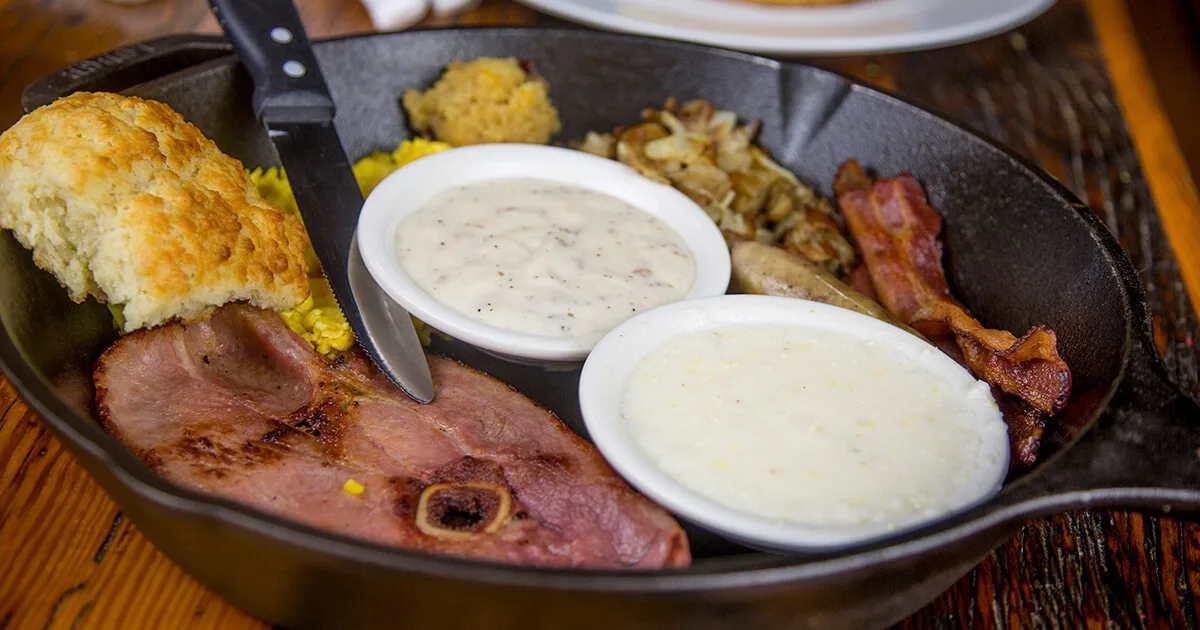 Cousin Dave's Iron Horse Omelet
Elk Mountain Grande Burrito
White Oak Flats Eggs Benedict
Grandma Hattie's French Toast
Giant Cinnamon Rolls
Planning on Visiting Gatlinburg soon? Check out these other posts
These are just a few of my favorite places to eat, but honestly, there are a gazillion more in Gatlinburg! If you are a local and you have a favorite, let me know and I will be sure to add it to my list.