I received product samples from sponsor companies to aid in the creation of my Easy Chocolate No Bake Cookies for #BacktoSchoolTreats week. All opinions are mine alone.
When I was a little girl, my momma was a rock star when it came to back to school or after-school snacks. The rules in our house were always, "the minute you get home, sit down and get your homework done".
Now, anyone knows how hard it is to power through homework without brain food. My momma though always made sure to have some kind of snack available.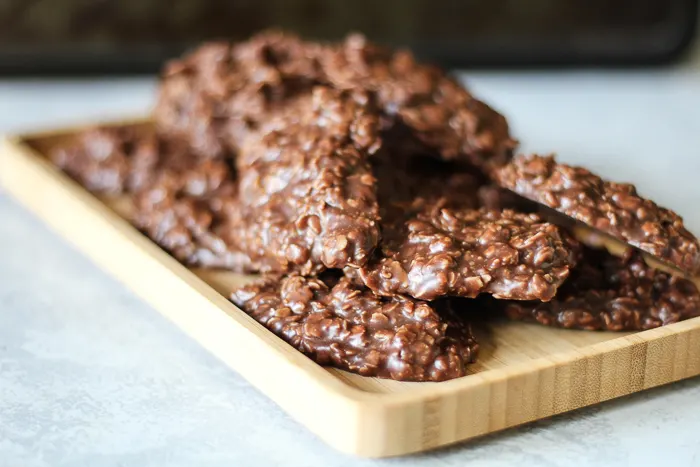 Many days, she would have a huge batch of these Easy Chocolate No Bake Cookies on the counter cooling when I would walk in the door.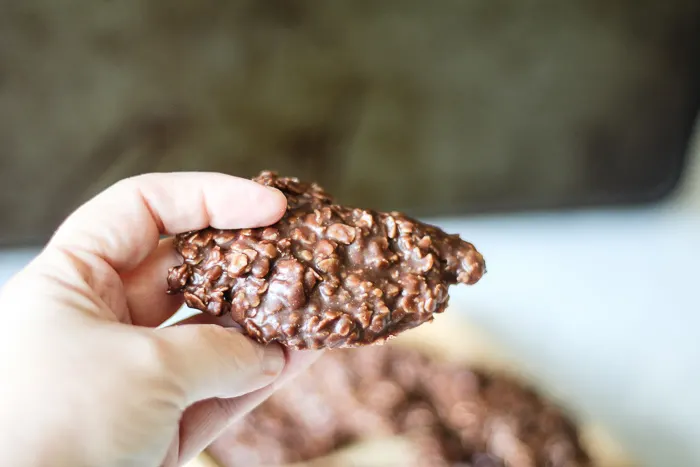 I grew up with these cookies being an ode to my childhood. When I got married and had kids of my own, I started making them for my kids — for their lunches, for after school snacks — whatever and whenever these cookies were needed, we made them.
My daughter told me the other day that there were always two things she never traded from her lunchbox — my homemade apple hand pies, and these Easy Chocolate No Bake Cookies.
How to Make Easy Chocolate No Bake Cookies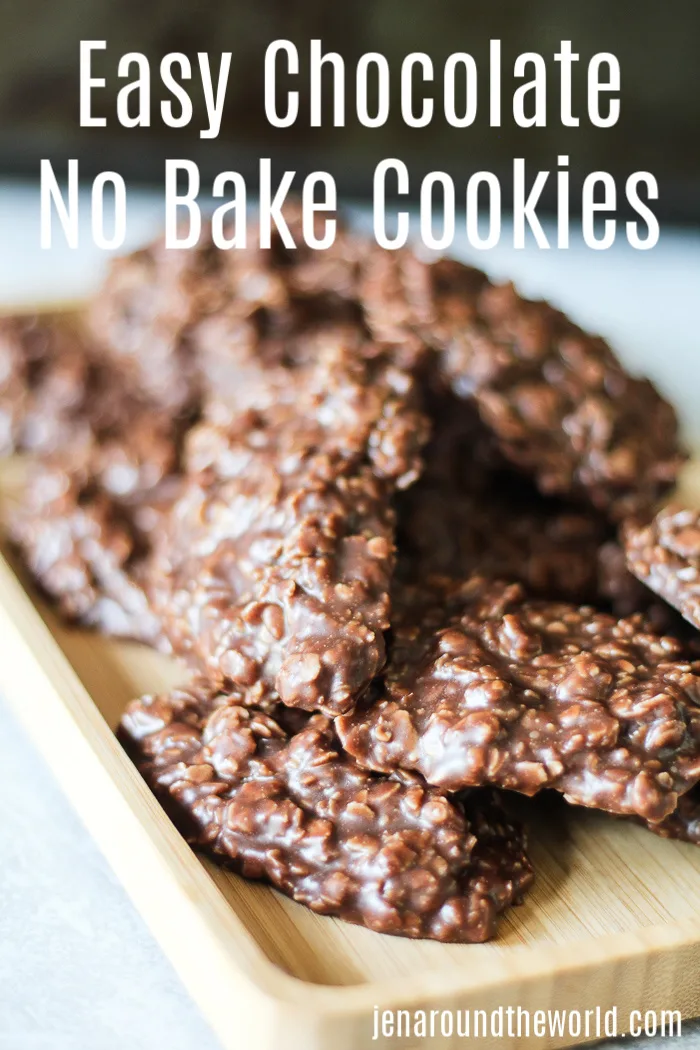 Making this is simple and easy. Start with 2 cups of Dixie Crystals Sugar, cocoa, and milk. Mix together.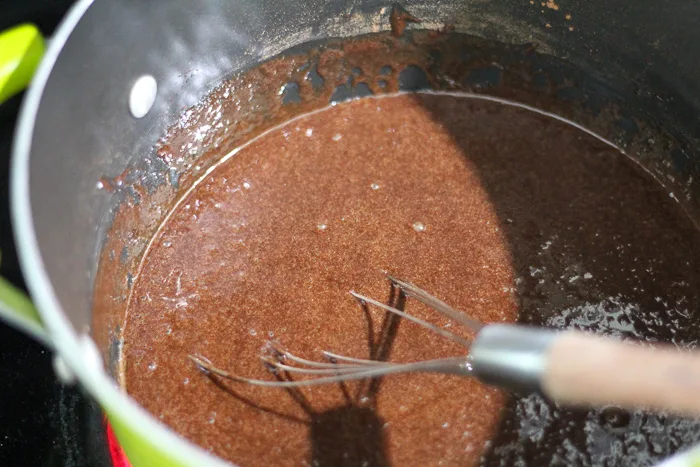 Once you get everything mixed together, add in your stick of butter and let it come to a roiling boil. Now — here is the tricky part. The MINUTE that your cookie mixture starts to boil, set a timer for 1 minute exactly. Take it off the heat at the end of the one minute.
If you try to guesstimate it, you will have either rock hard cookies that are crumbly or cookies that are not firm enough and won't hold together. I can tell you from personal experience, do it with a timer and not on your own guessing timer.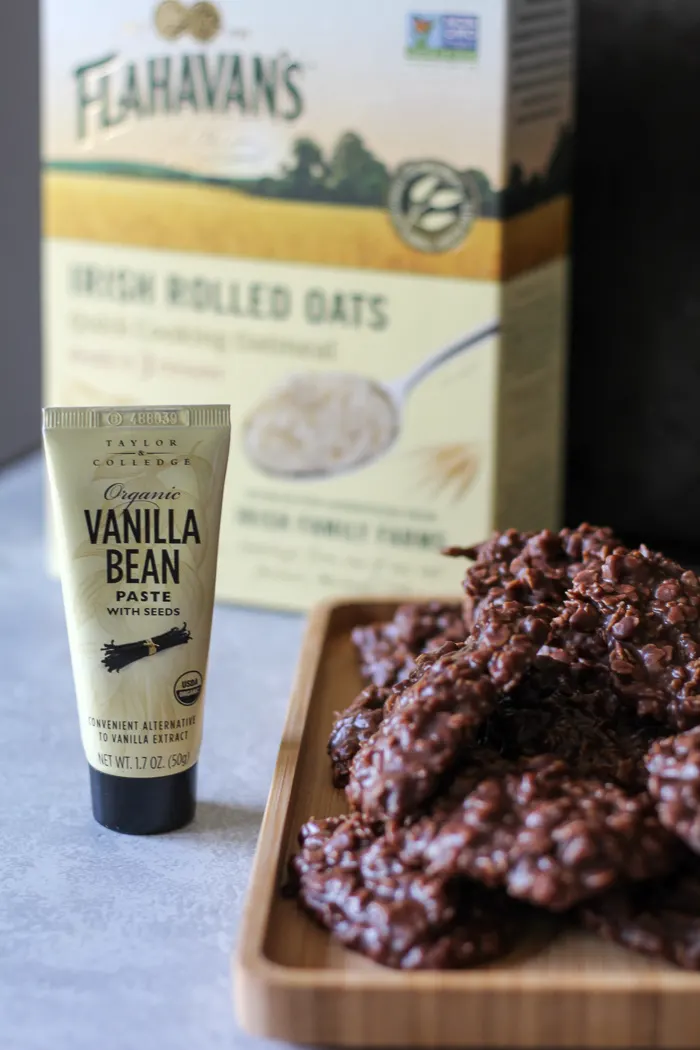 Once you pull it off the heat, you are going to add in 1/2 cup of creamy peanut butter, 1 teaspoon of Taylor and Colledge Vanilla Bean Paste (vanilla flavoring works just fine) and 3 cups of Flavahan's Steel Cut Instant Oats.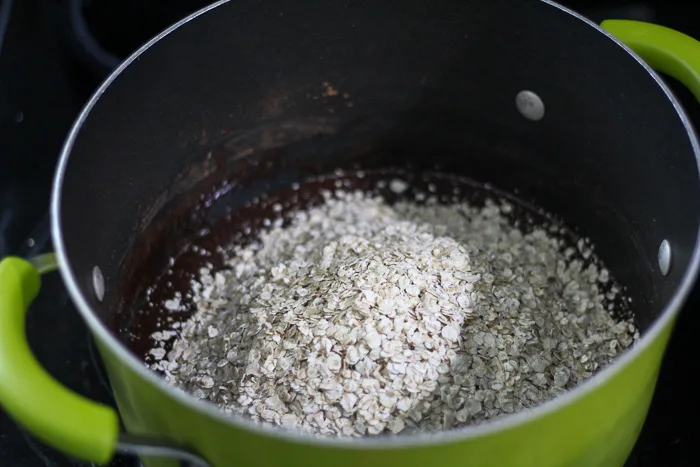 Mix together and quickly lay out wax paper, or if you have silicone mats like these I get from Dixie Crystals, you can use those. This is where the fun begins!
Using a spoon, scoop the cookie mixture out and let it plop down on the paper or silicone mat. You can make big cookies or little cookies — the size is totally up to you!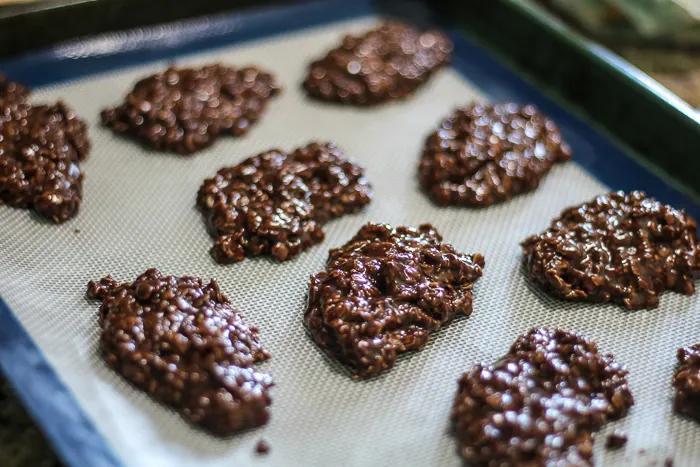 It will take about 15-20 minutes for them to firm up. Once they do, you can serve them to the kiddos for an after school snack, or put in their lunchboxes for the perfect sweet treat!
Check out these other delicious cookie recipes
Yield: 24 cookies
Chocolate No Bake Cookies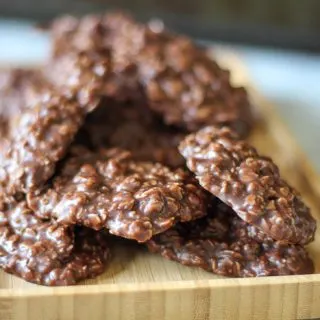 These cookies are perfect for lunch boxes, after dinner desserts, or after school snacks
Ingredients
2 cups of​ sugar
4 Tbsp. Cocoa
1 stick of butter
1/2 cup milk
1/2 cup peanut butter
1 tsp. vanilla extract or vanilla bean paste
3 cups Steel Cut oats or instant oats
Instructions
Mix together the milk, sugar,and cocoa in a sauce pan until blended. Add the stick of butter and stir over medium heat until butter is melted, stirring often to keep from burning. Bring to a boil and cook for 1 minute. Remove from burner and stir in the peanut butter and vanilla.
Stir well then add in 3 cups of quick oats. Stir for 1-2 minutes until no longer glossy. Drop by spoonfuls onto wax paper. Let sit for about 30 minutes before removing and enjoying!
Nutrition Information:
Yield:
1
Serving Size:
1
Amount Per Serving:
Calories:

219
Total Fat:

8g
Saturated Fat:

3g
Trans Fat:

0g
Unsaturated Fat:

4g
Cholesterol:

11mg
Sodium:

60mg
Carbohydrates:

33g
Fiber:

3g
Sugar:

17g
Protein:

4g