This post was sponsored by Farmbox Direct. All opinions listed here are 100% my own.
I love when I can help out local farmers by buying their produce. Before everything that has happened this year, I would just run to the store and grab a few veggies, but now? I look for any way I can to invest in farmer's and their crops.
That is how I was introduced to Farmbox Direct.
I love the subscription services I discovered this year. I have a newfound love for ordering all my meat from places like ButcherBox, Perdue Farms, and now, I can get my organic and all-natural veggies from Farmbox Direct.
What is Farmbox Direct?
The great thing about this subscription delivery service is that you can get fresh vegetables and fruit delivered to your home without you having to do anything!
The first thing you have to do is visit the website and check to see if they deliver to your area. If they do, then set up an account and go from there.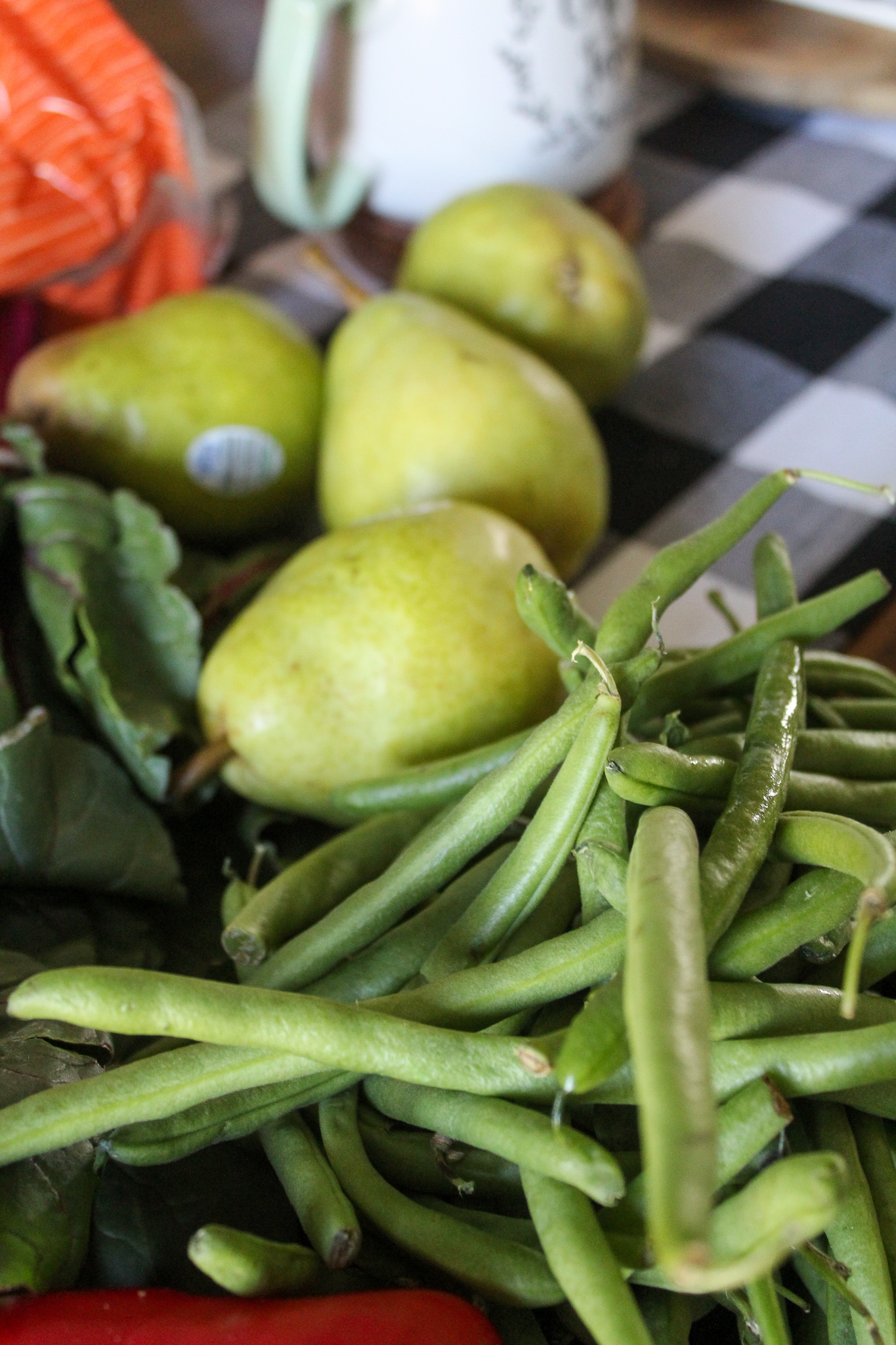 Once you set up your account, then you get to choose how you want your veggies delivered.
There are 3 sizes to choose from —
You can choose to do all veggies or all fruit or, if you are like me, you get a box full of both!
There is NO commitment ever! If you are going on vacation, or just need to skip a delivery, they have it set up to make it super simple to manage your delivery, and they are always available to get you going as quickly as possible.
You will never be charged a fee for registration or membership!
Most orders start at $38.95 with a handling fee of $5.98. And if you are worried about the environment, don't worry because all of their boxes and packing material are biodegradable/recyclable.
What Kind of Produce Will I Get?
My box was full of goodies!
I got Brussel sprouts, green beans, red pepper, potatoes, tri-colored carrots, Chard, celery, cucumbers, avocado, apples, oranges, and pears.
It was the perfect mixture for me and allowed for me to make delicious dinners.
One of the things that I love about this box is that my veggies come nice and wrapped and packaged.
You get to choose what comes in your box!
At the beginning of each week you will get an email letting you know what is being harvested by their farmers for the current week's Farmbox.
You then can go into your account and customize your Farmbox with up to 5 substitutions, per Farmbox. They also have artisanal items, and other grocery items that you can add to your Farmbox as well.
Get $20 Off Your First Box!
Are you interested in getting a subscription to FarmBox Direct? Get $20 off your first box by clicking here.
Here are a Few Recipe Ideas You Can Use For Your Farmbox Direct
Are you ready to get started with a subscription to Farmbox Direct?