Southern fried apples are the perfect side dish to compliment any meal. They go great with pork, chicken, beef or as just a snack in the middle of the day.
If you are a Southern girl like myself, then I am sure you have had these delicious fried apples at one point or another.
As a little girl, I remember my momma always fixing these apples to go with our meal.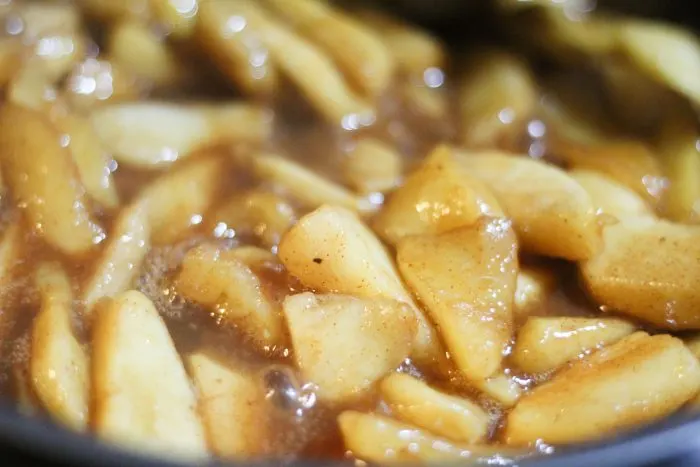 Whether we were having fried chicken or pork chops, fried apples usually are a side dish.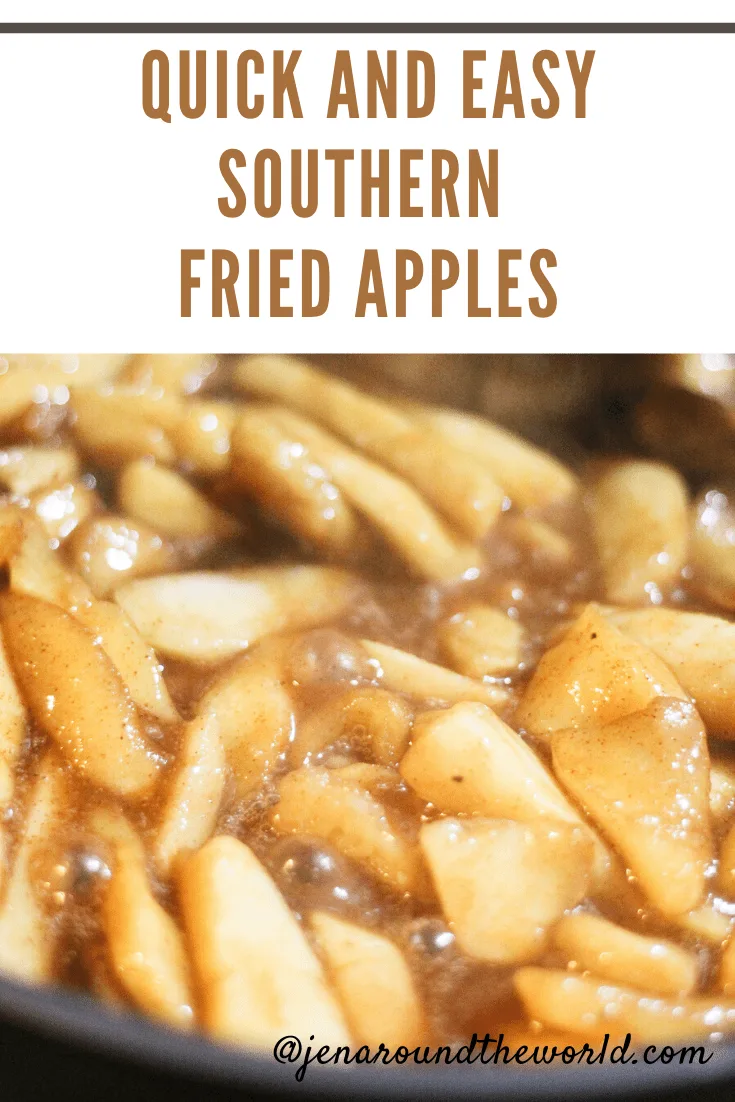 I decided to make a batch of these a while back after getting back from my trip to Georgetown. While there, I bought a ton of apples from Evan's Apple Orchard. I had the best time there and reminded myself why I love getting apples so much.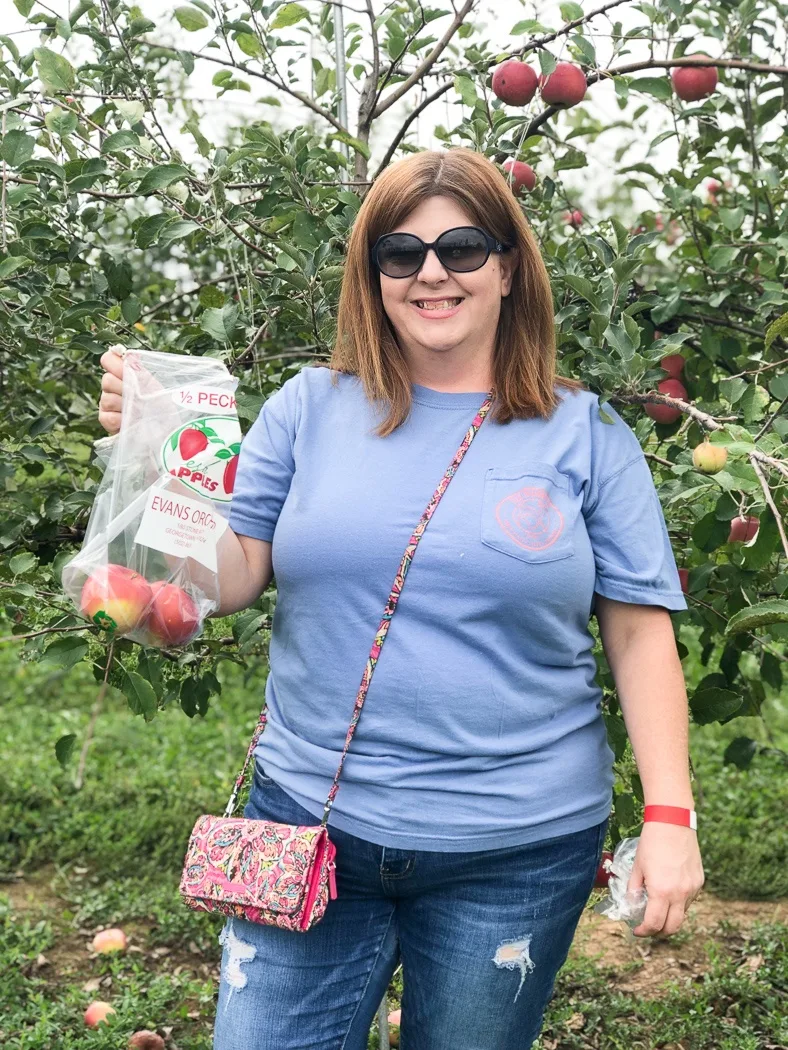 How to Make Southern Fried Apples
Many people when they make these Southern-fried apples, leave the peel on. You can do that if you want. However, I HATE biting into apples and find the peeling. Instead, I peel my apples and then use this apple slicer to get uniform cuts.
You can even use this apple peeler and slicer. It does all the work and you don't have to do anything!
If you have ever eaten at Cracker Barrel and ordered their fried apples, you know what I mean. For me, that will totally ruin the taste of these apples from the get go.
You want them to be soft but still, have a bite. These apples taste like they have been slow cooked in butter, cinnamon, brown sugar all day.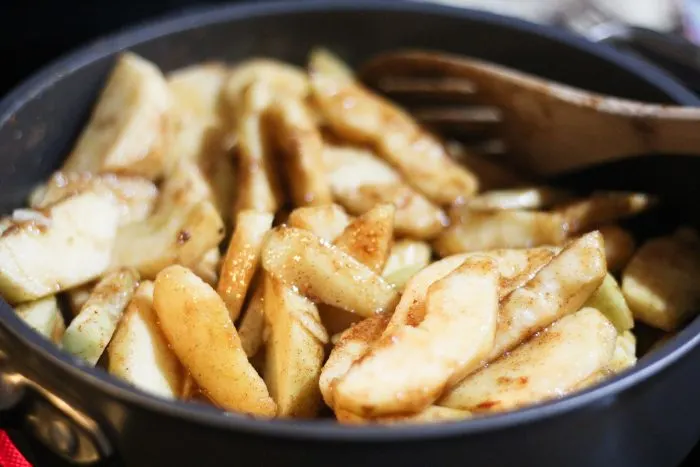 If you have lived in the south as long as I have then you that you can make these Southern Fried Apples.
You can go from great to wrong in a matter of minutes. Be sure to watch what you are doing.
You can add water (DON'T DO THIS), too much brown sugar, overcooking, over spicing and so on.
I promise you though, mine is the BEST and a true Southern-fried apple recipe. There are just like my mom made and my momma always made the best.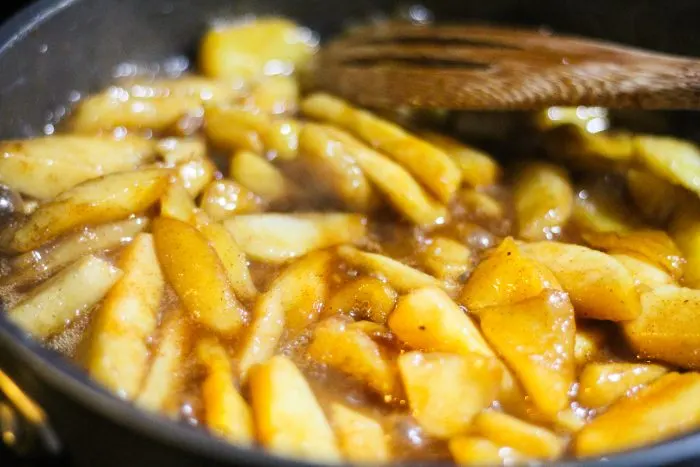 Use these fried apples as a side dish for breakfast or dinner. You can also throw them on top of biscuits, cornbread, or ice cream!
These are true southern comfort food that I can promise you will want to make time and time again. They are simple and easy. Basic pantry ingredients are used here, and friends — simple is the way to go if you ask me.
And if apples are your jam, here are a few more of my favorite apple recipes. All of these are listed on my blog!
What is your favorite apple recipe that brings back those memories of childhood past?
Yield: 2 cups
Fried Apples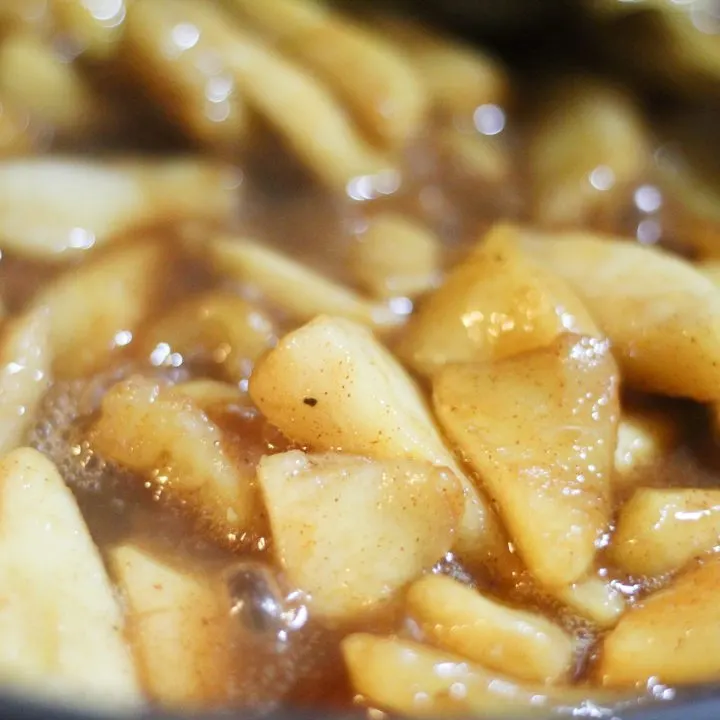 These easy fried apples are the perfect side dish for any meal -- breakfast, lunch, and dinner.
Ingredients
8 apples, peeled and sliced
1/4 cup butter
1/2 cup brown sugar
1/2 teaspoon cinnamon
1/8 teaspoon of nutmeg
Instructions
Melt butter in a heavy skilled over medium to low heat.
Add the apples, sugar, cinnamon, and nutmeg.
Saute 15-20 minutes or until apples are tender.