Need a quick one pan pasta meal for those crazy weeknights when drive thru seems like the only option?
No need to look any further!
This round up is full of delicious one pan pasta meals that will become a regular dinner option in your home.
I am all about finding ways to make a delicious dinner on the fly. In fact, I put together a post with over 100 meals you can make in 15 minutes.
I have also written an e cookbook with over 60 delicious 15-minute recipes in it.
So, when I tell you that I know easy and quick dinner recipe ideas, I promise that I know what I am talking about.
If you look around my blog for any length of time, you will find that pasta is one of my go to dinner staples. I use it for dishes like my Grilled Steak Alfredo pasta dish.
My one pan cheeseburger pasta is really budget-friendly and the perfect copycat recipe for Hamburger Helper. That's the thing about pasta — it is so versatile and can be used in so many ways.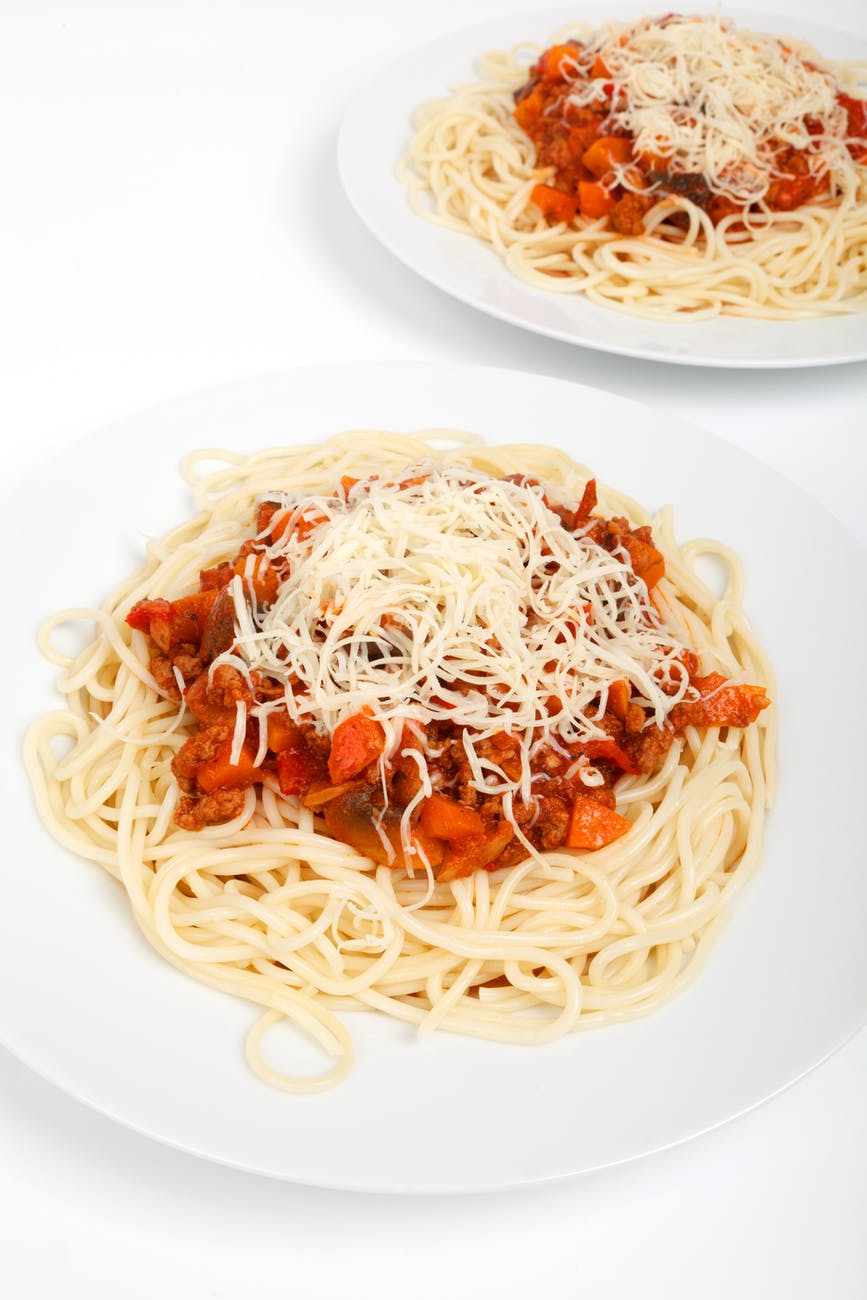 In fact, you can even make one-pot pasta recipes right in your slow cooker too — like my Slow Cooker Lasagna Pasta.
You can also make these amazing one-pot pasta meals in a gluten-free version as well. I have an amazing Gluten-Free One Pan Chicken and Broccoli Pasta recipe that is packed full of flavor.
And, if vegetarian or vegan is what you are going for, you can always make a meatless pasta like this Ina Garten's Summer Pasta Salad or this 15-minute lemon Pasta.
You can also bake spaghetti in the oven! I love this easy one-pot baked spaghetti dish that is to die for!
What Kind of Pots or Pans Are the Best for These One Pot Dishes?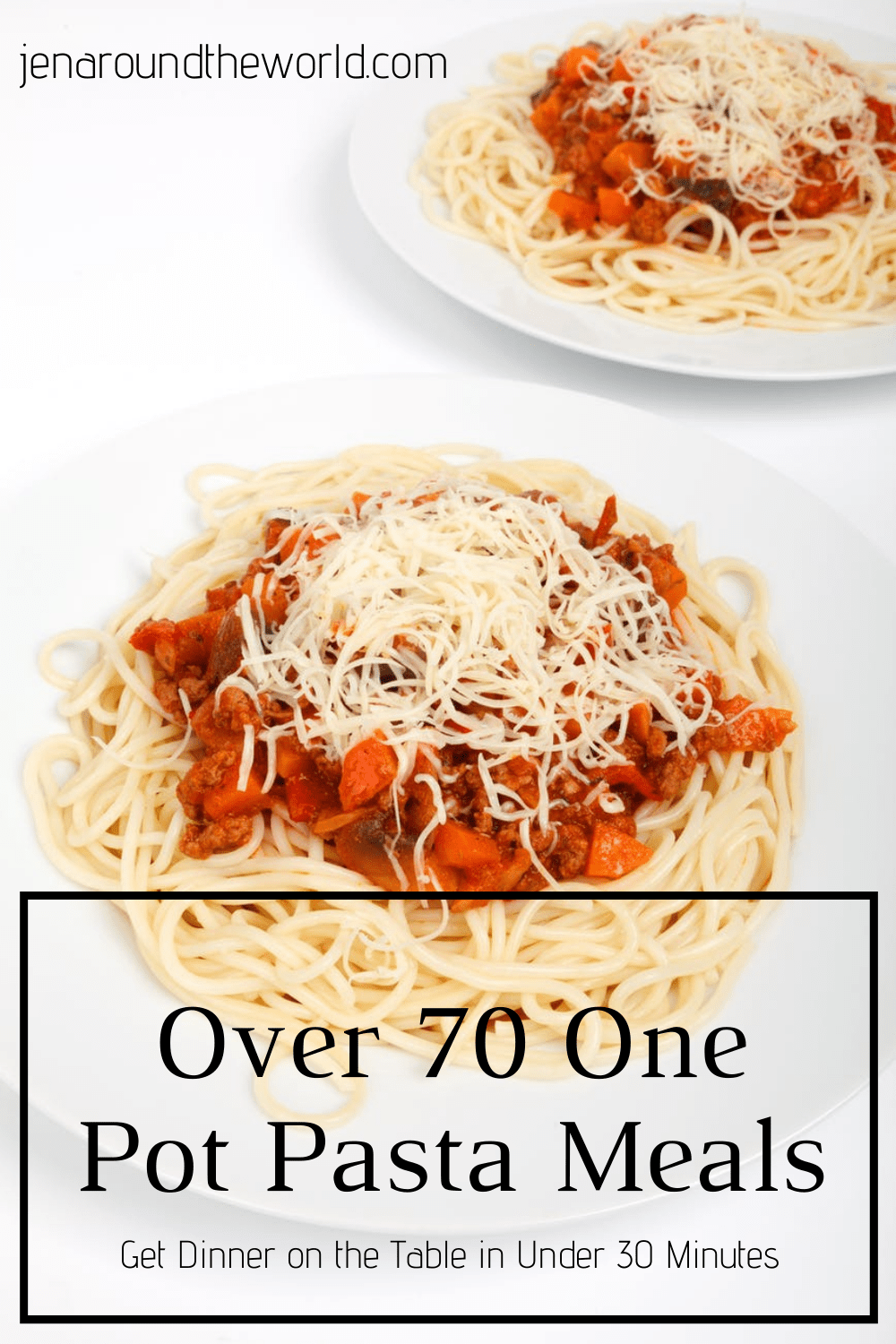 I have a lot of pasta pans at my house. In fact, this one is my absolute favorite for draining pasta.
But if you are looking for one-pan dishes, my go to are always the enamel coated cast iron cookware. Lodge brand and their dutch oven are one of my favorites because of how budget friendly and sturdy it is.
This casserole pan is what I use most often when I am making one-pot pasta dishes. The sides are deep enough that you can really cook something amazing without any spillage.
Then I also use my Dutch Oven for other one-pot pasta dishes. For me, this is a must-have kitchen tool (want to know more kitchen tools that I think are a must-have? Visit this post to learn more).
Over 70 One Pot-Pasta Dishes To Get Dinner on the Table in No Time Flat
Check out this list of easy one pot pasta dishes to help you get dinner on the table quickly without a lot of hassle and effort.