I have found a new soup that I am head over heels in love with. This Easy Beer Cheese Soup comes together quickly and is absolutely fantastic.
Even though we are coming up on summer, I can eat soups all year round. In fact, I turn the air conditioner way down in order to make it feel cool outside so I can enjoy my soups.
This recipe that I am sharing with you today for Beer Cheese Soup is one of the most amazing soups I have ever eaten. We serve them with my Twisted Soft Pretzels and it is the perfect one-pot meal.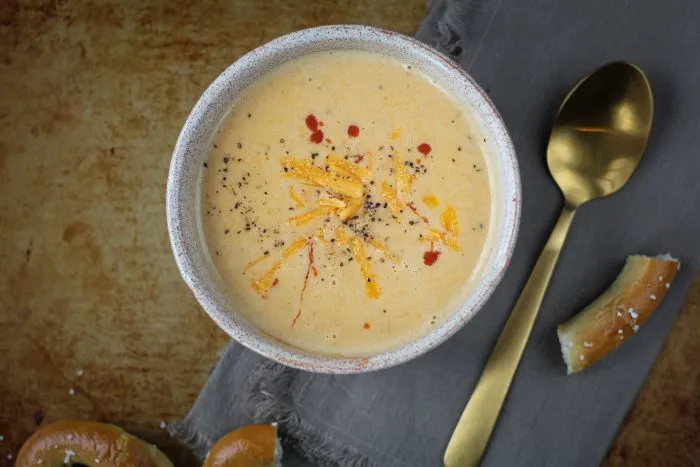 How to Make Beer Cheese Soup
Like any good recipe, you always start with the trinity — carrots, onions, and celery. This one has added veggies like jalapenos and garlic.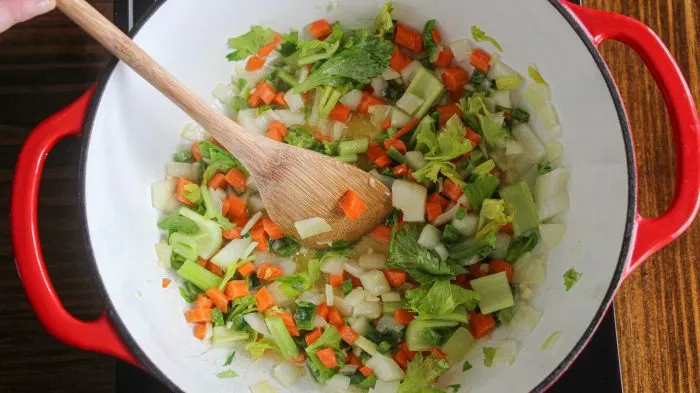 Saute the veggies until they are soft. This usually takes about 20 minutes or so.
Add your flour and let it brown. Use this time to scrape all the delicious browned bits out of the bottom of the pot. You should have a paste-like substance going on.
Then — add in the beer.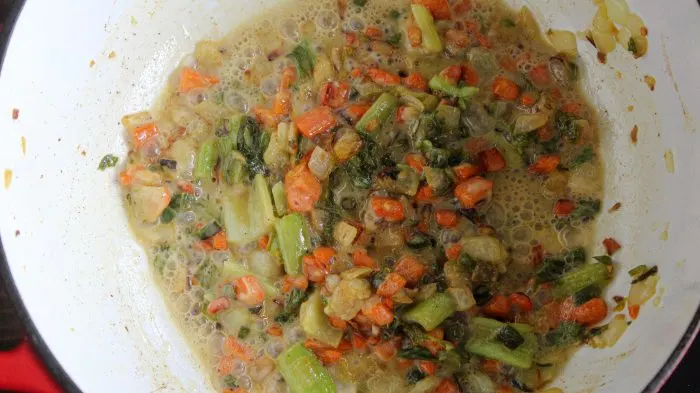 Now, add in your chicken stock. Add the rest of your spices and then simmer the soup on the stove for 30 minutes.
This will cook the alcohol out of the beer and just give it a really nice deep flavor.
Once the soup has simmered for 30 minutes, you can strain all the veggies out and return the soup back to the stockpot.
You can use an immersion blender and just blend the veggies if you like. It gives the soup more body in my opinion.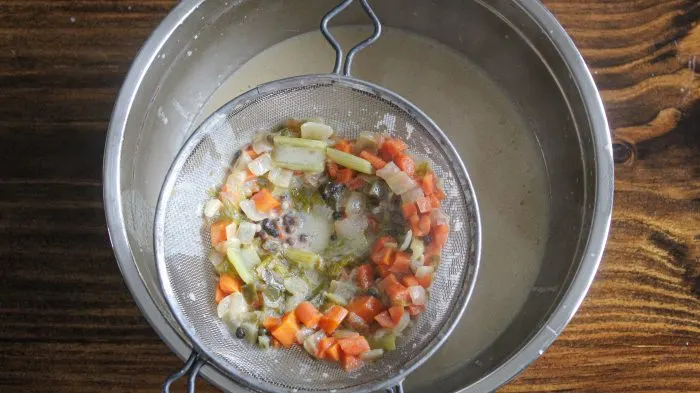 Now, add in your milk and half and half as well as your shredded cheese and mix together until the cheese melts.
If the soup seems to thick, just add in a bit more stock until you get it to the consistency you would like it.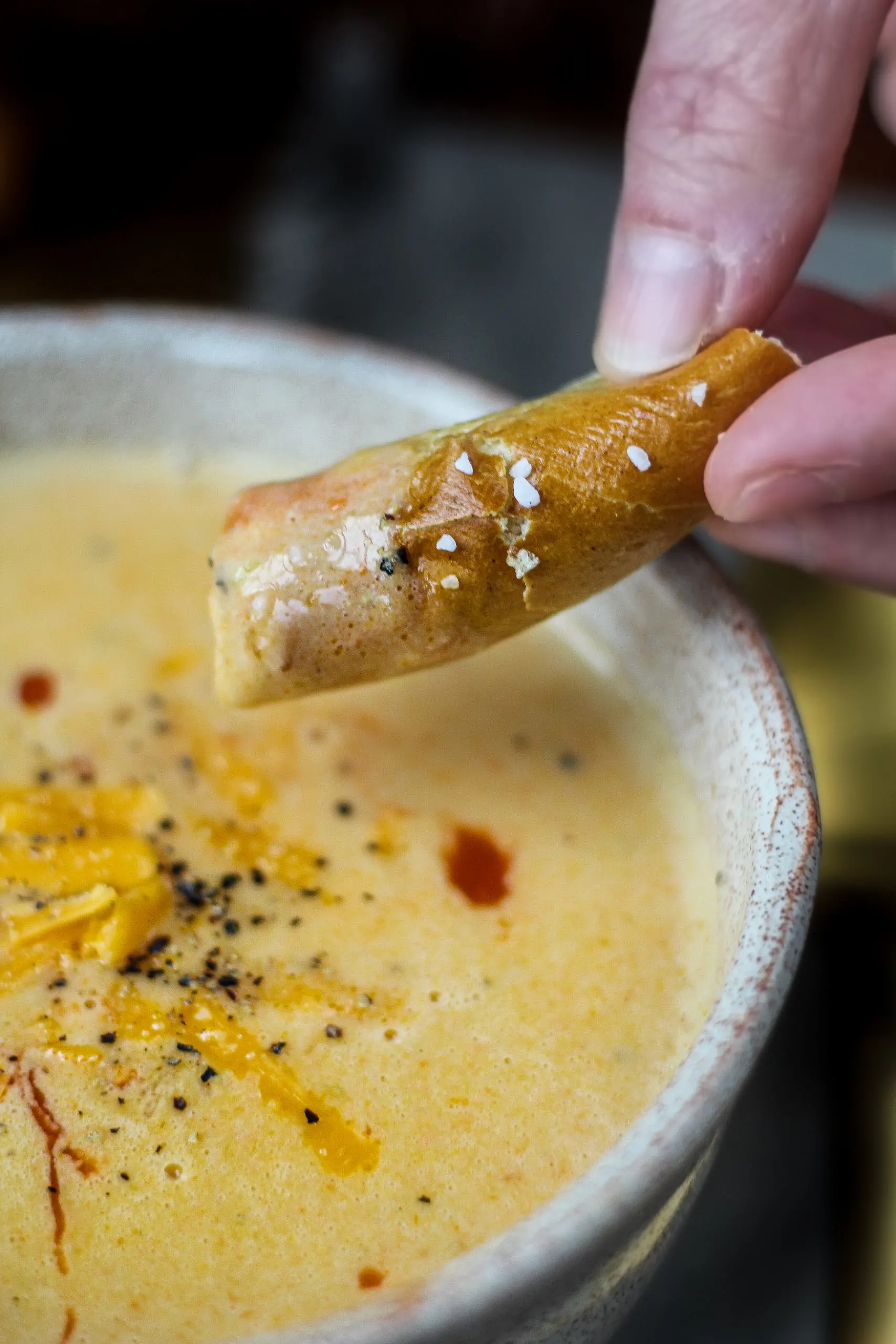 Serve in bread bowls or with my delicious pretzel sticks. Drizzle on a little hot sauce for an added kick of flavor.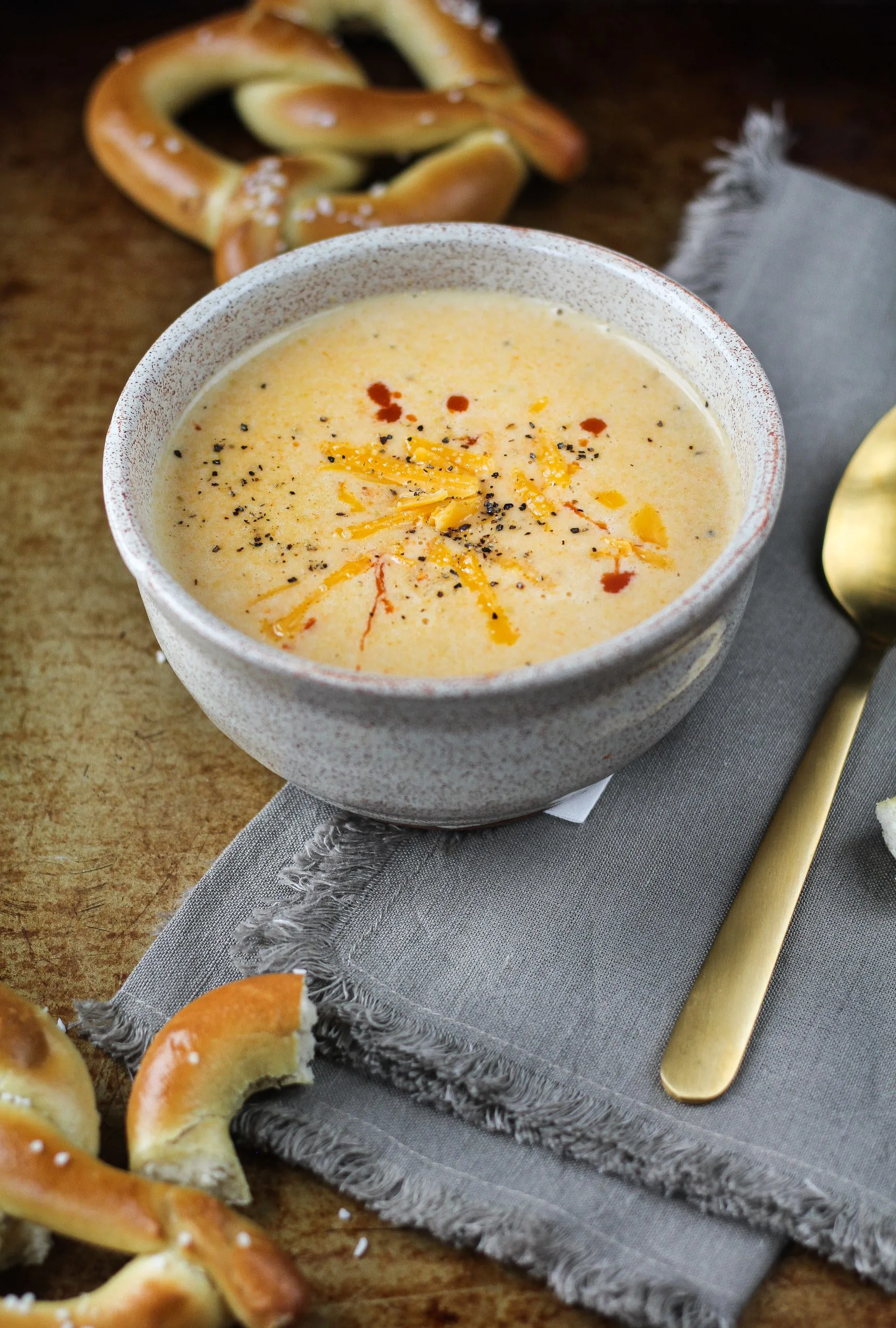 Looking for other delicious soup recipes? Check these out
Yield: 4 small bowls
Beer Cheese Soup
This easy beer cheese soup will become your favorite soup no matter what time of year it is.
Total Time
1 hour
15 minutes
Ingredients
6 tablespoons of butter
1/2 cup of celery chopped
1/3 cup of carrots, finely diced
1 cup of white onion, chopped
1 tablespoon of garlic, minced
3 tablespoons of flour
1 tablespoon of jalapeno, seeds removed
1 can of light beer
1 cup of chicken stock
1 bay leaf
1/2 tablespoon of whole black peppercorns
1 cup of half and half or milk
2 1/2 cups of medium sharp cheddar cheese, shredded
salt and pepper to taste
Instructions
In a dutch oven over medium heat, melt your butter. Add in the celery, onion, garlic, carrots, and jalapeno. Cook this down until all the veggies are soft, about 20 minutes or so.
After the veggies are tender, add in the flour and cook until the flour is lightly golden brown and you have scraped all the bits from the bottom of the pan.
Slowly add in the beer and stir with a whisk until everything is incorporated. Add in your chicken stock.
Next, add the remaining spices and simmer the soup for 30 minutes on low.
In another pot, strain the soup out and discard the vegetables. Add in the milk or half and half and the cheese.
Season with salt and pepper.
If the soup seems too thick, just add more chicken stock until you reach the right consistency.
Enjoy with a pretzel!