Hattie B's in Nashville is the original hot chicken shack! If you've heard the hype, believe it — and I am here to tell you why.
One of my all-time favorite things to do is to seek out iconic restaurants and sample the food. One day while in Nashville, my best friend, my daughter, and I decided to look for somewhere to eat after shopping.
It was then that I remembered Hattie B's was close and I have always wanted to try their hot chicken, so we set out on an adventure.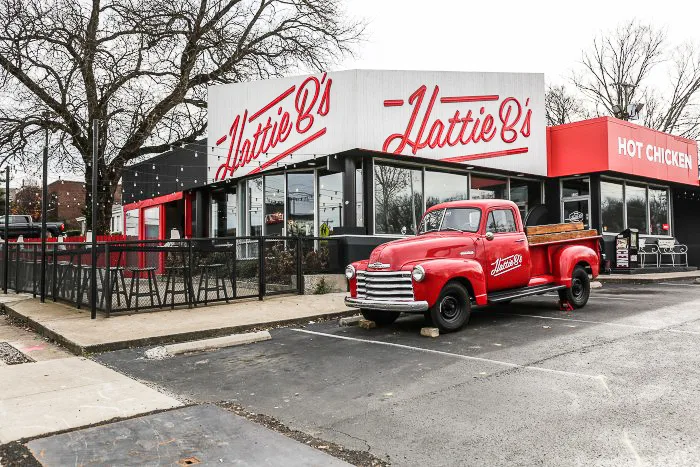 When we arrived, Hattie B's had only been open for just a little bit so we only had to wait about 10 minutes to order. Normally there is a line wrapped around the building with people waiting — and by the time we left, that is exactly what was going on.
Why Everyone Loves Hattie B's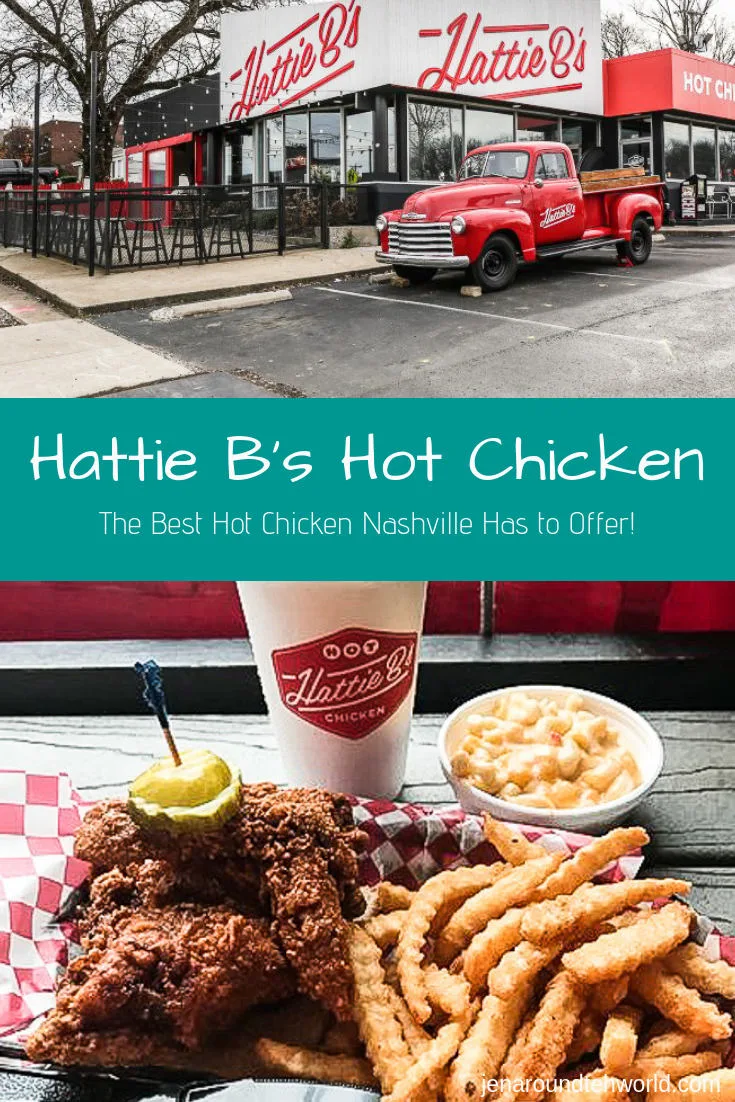 Nashville is best known as the home for "hot chicken". There are several restaurants around the area that sell Nashville Hot Chicken, but none like Hattie B's.
If you are not sure what Nashville Hot Chicken is — it is basically fresh, fried chicken coated with a variety of spices like brown sugar, hot sauce, cayenne and more.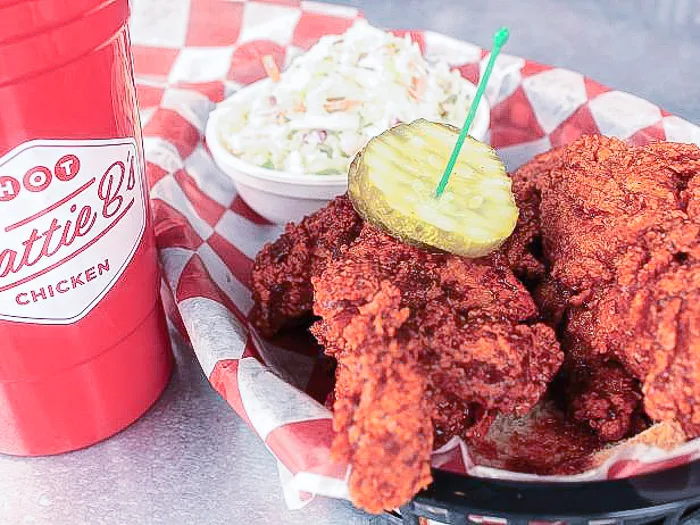 Of course, you get to choose your level of hot at Hattie B's and that will likely determine which spices are used.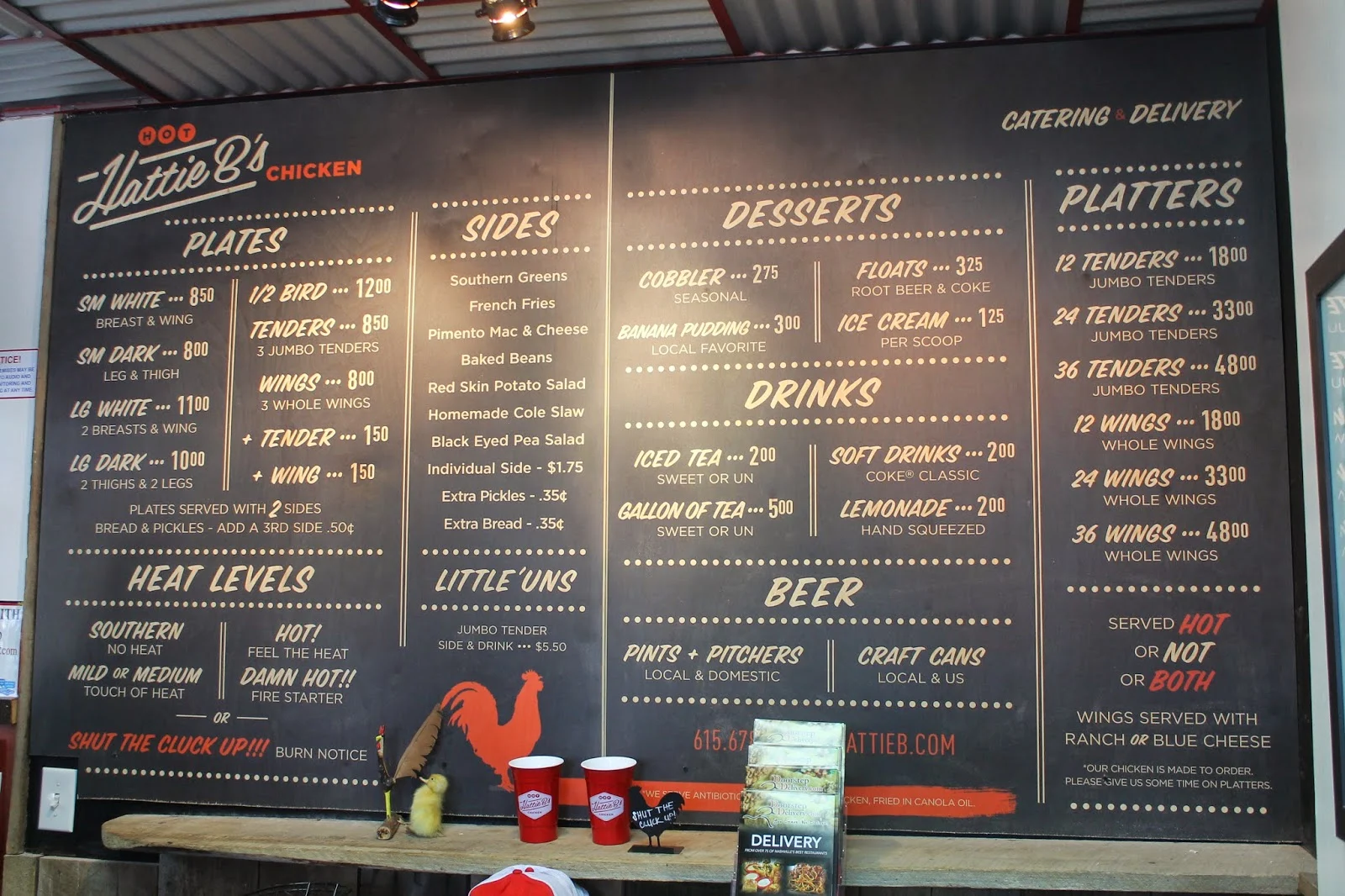 On our visit, we went with Hot! and I am so glad we did not go any hotter because hot was hot enough. Kayla ordered a Nashville Hot Chicken Sandwich which was OUT OF THIS WORLD delicious.
I got the regular chicken and french fries and lots and lots of pickles. The thing I have learned about eating Nashville Hot Chicken is this — use the bread, keep a lot of sweet tea on hand, and eat pickles because it cuts down on the heat.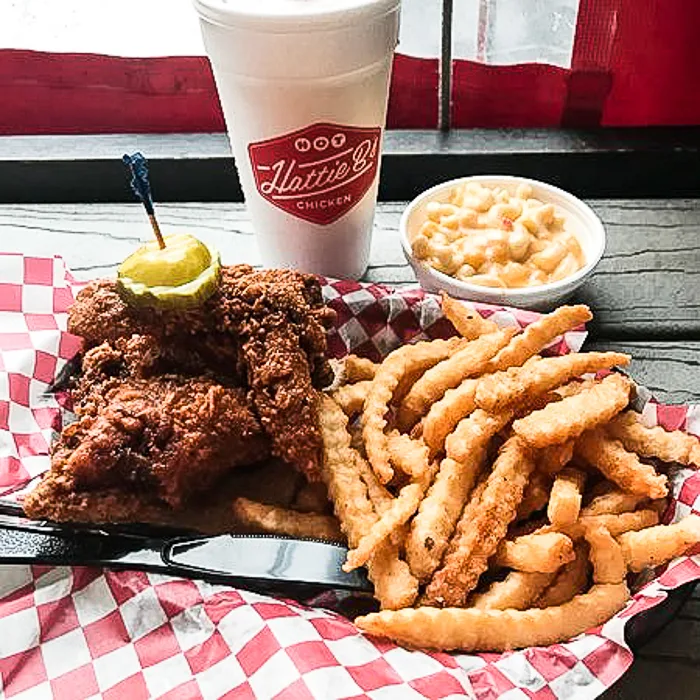 Inside the Restaurant
When you visit Hattie B's, you are not going to an upscale 5-star restaurant. Here, you have more of a picnic vibe — with picnic tables, open family style seating and food served in baskets with picnic table like paper.
The atmosphere is rustic and charming the perfect place to enjoy the best hot chicken around. It does get very busy though, so be prepared to stand and wait for the food — but it is SO worth it.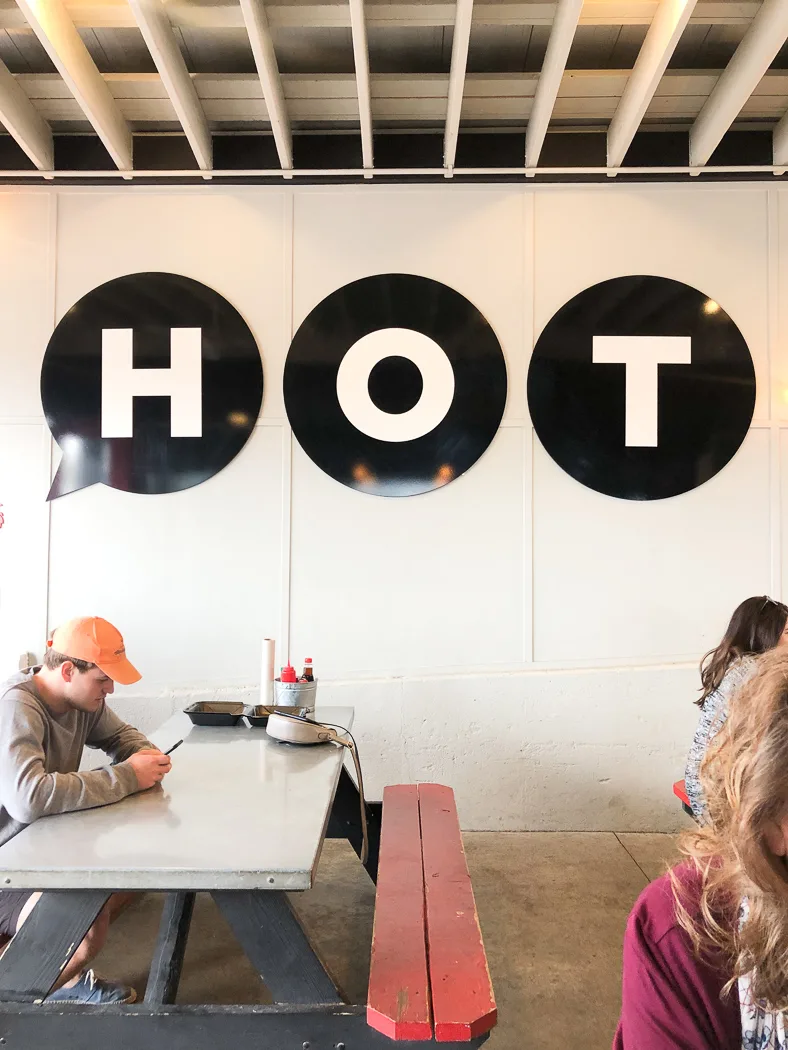 The sweet tea and lemonade here were both PERFECT. I am pretty snobbish when it comes to sweet tea, but Hattie B's did not disappoint. And — you need to end your meal with some banana pudding.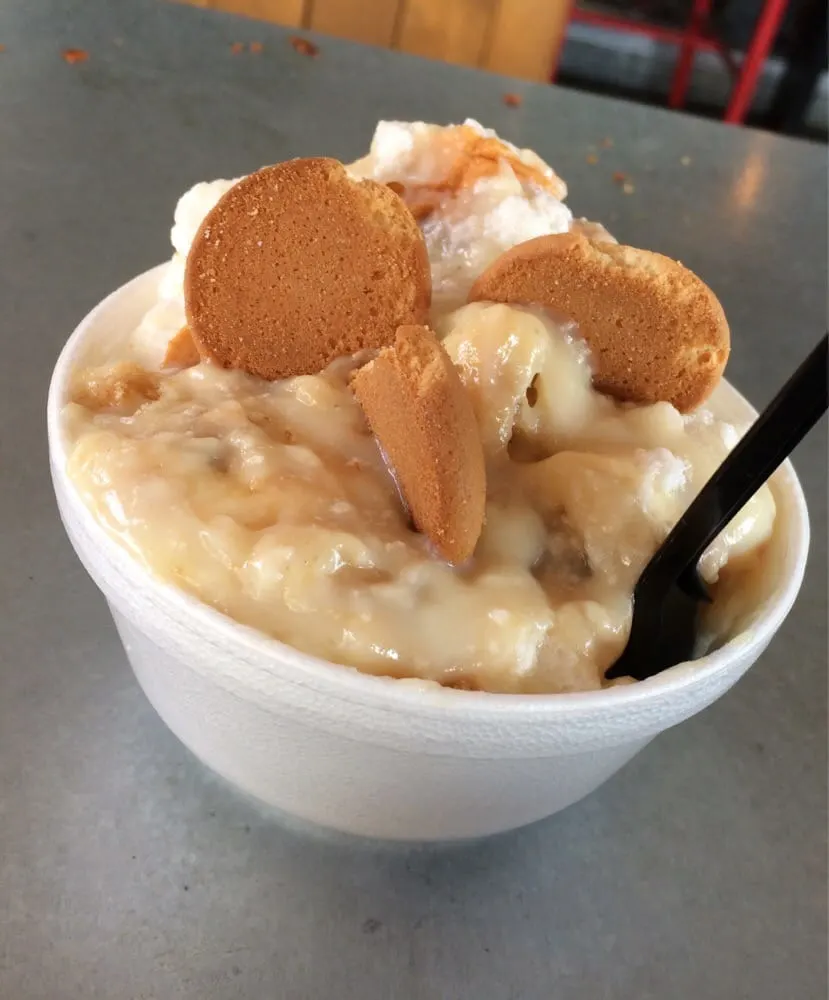 Hattie B's has several locations in Nashville, and they also have locations in Memphis and Birmingham, Alabama.
Hattie B's Locations
Memphis
596 Cooper Street,
Memphis, TN 38104
Tel: (901)424-5900
Birmingham
2808 7th Ave S. #101
Birmingham, AL 35233
Tel: (205)578-6018
Nashville Broadway
112 19th Ave S.
Nashville, TN 37203
Tel: (615)678-4794
Nashville West
5209 Charlotte Avenue
Nashville, TN 37209
Tel: (615)712-7137
Nashville Melrose
2222 8th Ave S.
Nashville, TN 37204
Tel: (615)970-3010
If you are heading out to Nashville and need a good restaurant recommendation, Hattie B's definitely needs to be on your list of places to visit!
Visiting Nashville? Check out these other Nashville Attractions!