No need to buy lemon curd in the jar from the stores. It is super simple to make and today I am going to break it down for you and show you how to make homemade lemon curd.
We love making lemon curd! We use it in so many delicious recipes — and I even pour it over my ice cream from time to time.
Lemon curd is really simple and only uses 5 basic ingredients. The best part is that it comes together on the stove in 10 minutes!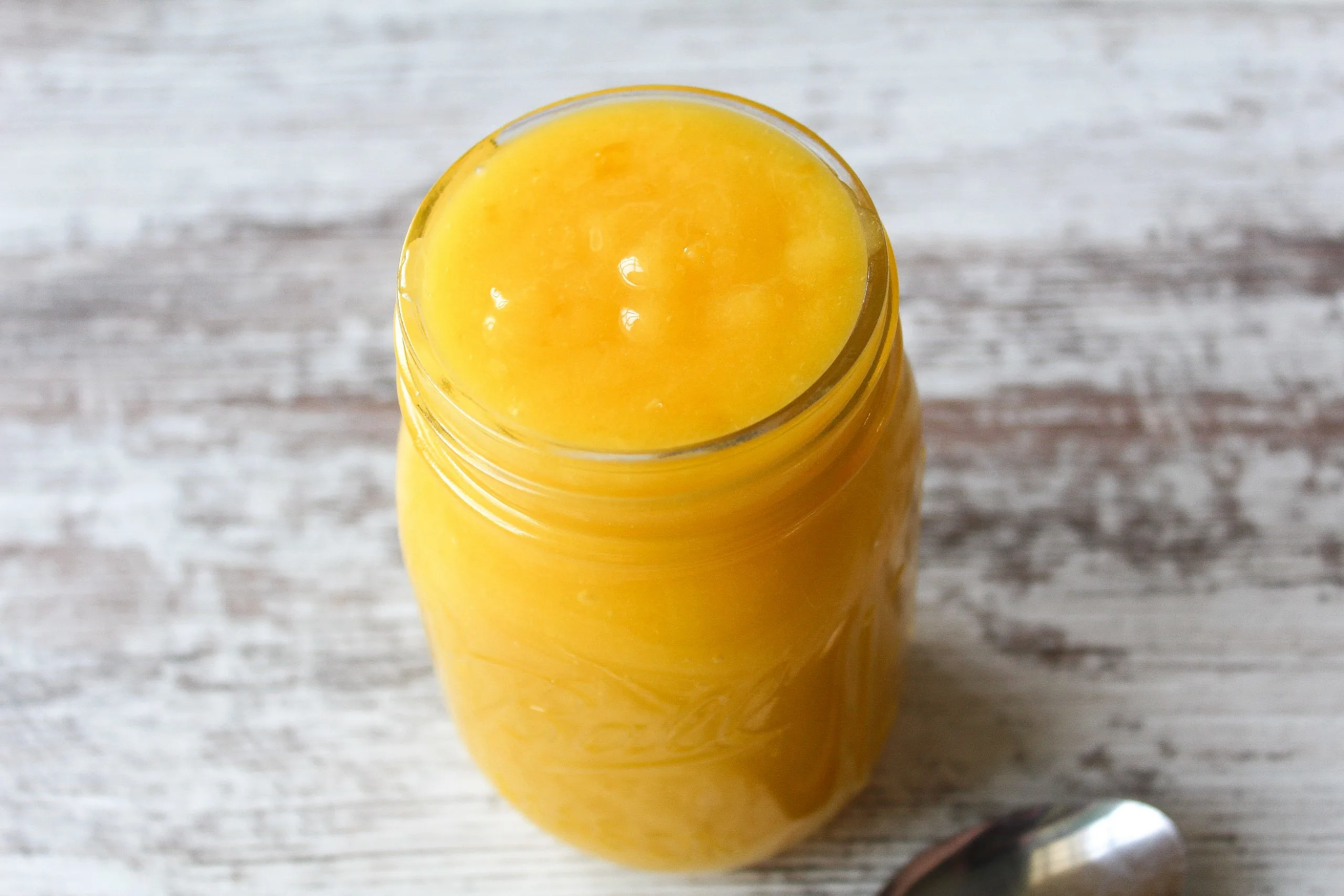 How to Make Lemon Curd
If you have heard of my amazing Pioneer Woman Lemon Bars and have made them, then you are going to flip over this lemon curd recipe.
Homemade lemon curd is so much tastier than store-bought version (y'all know I say that about everything).
The store-bought version has so many ingredients we can't pronounce and has probably been shelved at the grocery store forever.
Like I told you earlier, this only has 5 pronounceable ingredients and you will never want to buy store-bought again!
What is Lemon Curd?
Lemon curd is a very rich creamy- like topping or spread. It's has a buttery flavor with an intense punch of tart lemon flavor. Then, on your palette, you will taste this sweet creamy taste. It's like heaven on your tongue.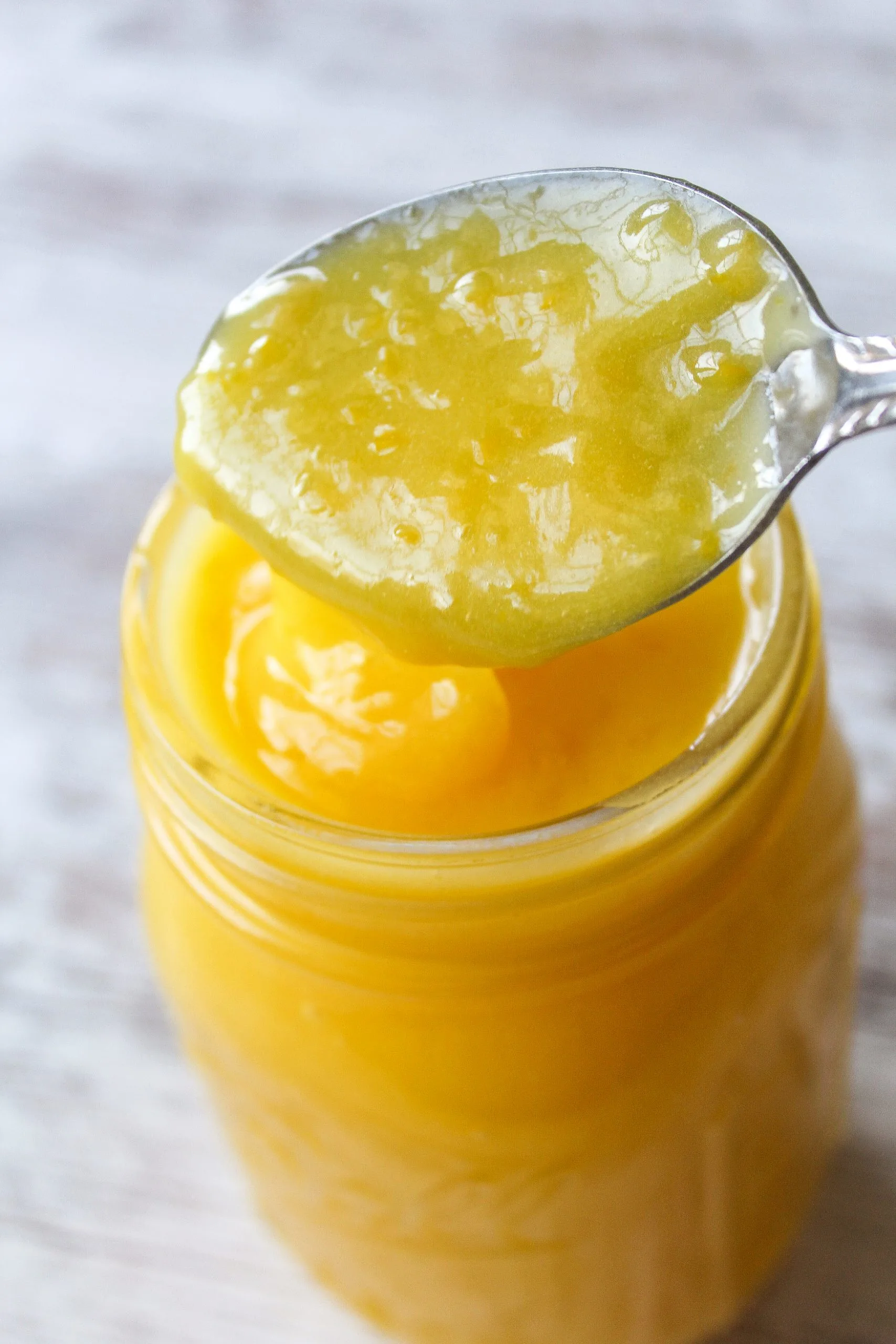 To make lemon curd, you only need 5 ingredients — egg yolks, fresh lemons, sugar, salt, and butter.
Make sure that you use real lemons because you are going to need both the zest and the juice. For the lemon zest, you will need to purchase a lemon zester.
Most people make their lemon curd in a double boiler. But, if you are careful and you keep a close eye on it, you can do it over direct heat. However, the recommended way is in a double boiler. You can also make microwave lemon curd as well.
You can use lemon curd in so many dishes, like a Lemon Buttercream Cake, delicious Lemon Lavender Scones, the best lemon bars on the planet, and as a topping on this Frozen Lemonade Pie.
Yield: 2 cups
Homemade Lemon Curd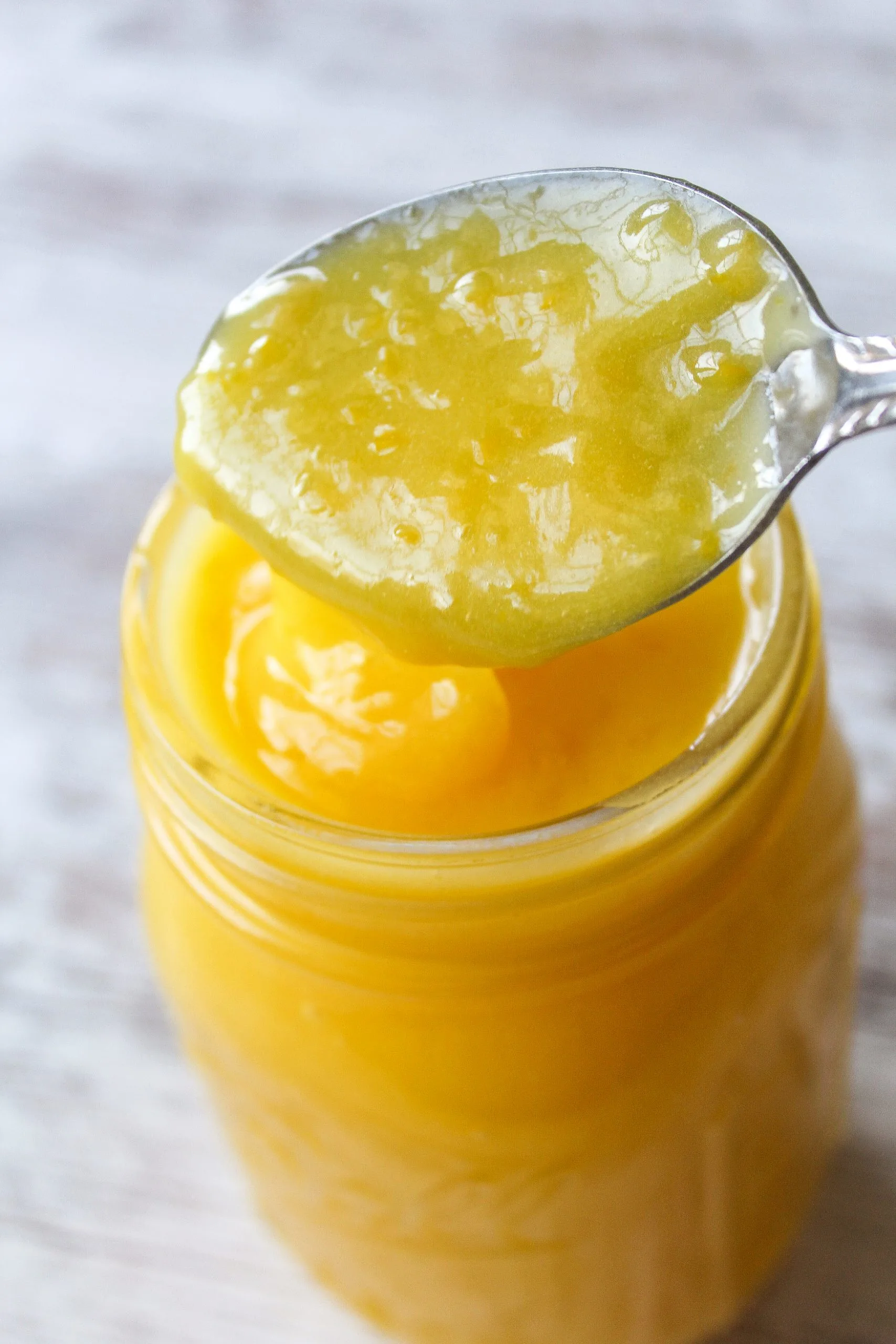 This lemon curd recipe only needs 5 simple ingredients and only takes 10 minutes to cook.
Ingredients
4 large egg yolks
2/3 cup sugar
1 Tablespoon lemon zest (about 1 lemon)
1/3 cup fresh lemon juice (about 3 lemons)
1/8 teaspoon salt
6 Tablespoons butter softened to room temperature
Instructions
Fill the bottom portion of your double boiler with 1-2 inches of water.
Place the stove on high heat. Once the water begins to boil, reduce to low heat to keep the water at a simmer.
Take your egg yolks, sugar, lemon zest, lemon juice, and salt and put it in the top portion of your double boiler.
Using a whisk, completely blend everything together and then continue to whisk as the curd cooks.
You will want to continually whisk because you do not want your egg yolks to curdle.
Whisk and cook until the mixture becomes thick like pudding, which should take about 10 minutes.
If your lemon curd isn't thickening, turn up the heat a bit to medium-low and constantly whisk.
Once the curd has thickened, remove the pan from the heat.
Cut the butter into 6 smaller pieces and stir into the lemon curd.
The heat from the lemon curd will melt the butter. Pour curd into a jar with a lid and place in the fridge.
The curd will continue to thicken as it cools. You can refrigerate the curd for 10 days.
Nutrition Information:
Yield:
15
Serving Size:
1
Amount Per Serving:
Calories:

99
Total Fat:

6g
Saturated Fat:

3g
Trans Fat:

0g
Unsaturated Fat:

2g
Cholesterol:

74mg
Sodium:

73mg
Carbohydrates:

10g
Fiber:

0g
Sugar:

9g
Protein:

2g