This recipe for Frozen Lemonade Pie has been sponsored by Eagle Brand. All opinions and love for this brand are 100% my own.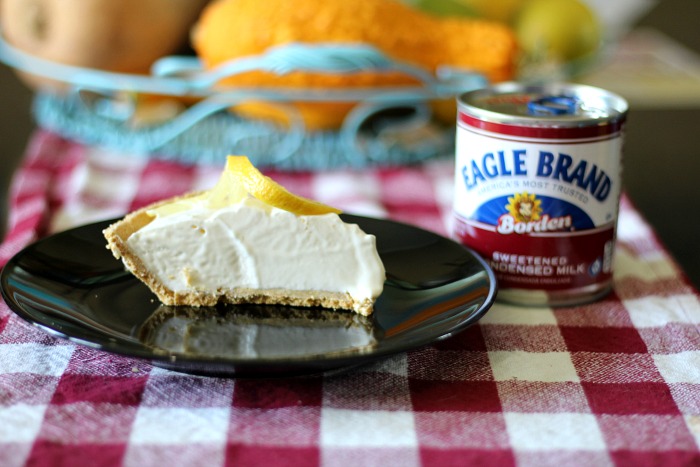 It's summertime and when the heat is raging like it is right now here in Kentucky, I do not want to turn on my oven. Thankfully, there are recipes out there like my Frozen Lemonade Pie that make that happen.
The weather has been ridiculously hot here — I mean SO HOT. Since we grilled out the other night and had some fantastic ribs, I decided to make a dessert to go with dinner. I knew I wanted sweet, so I turned to my favorite sweet ingredient — Eagle Brand Sweetened Condensed Milk to make this dessert.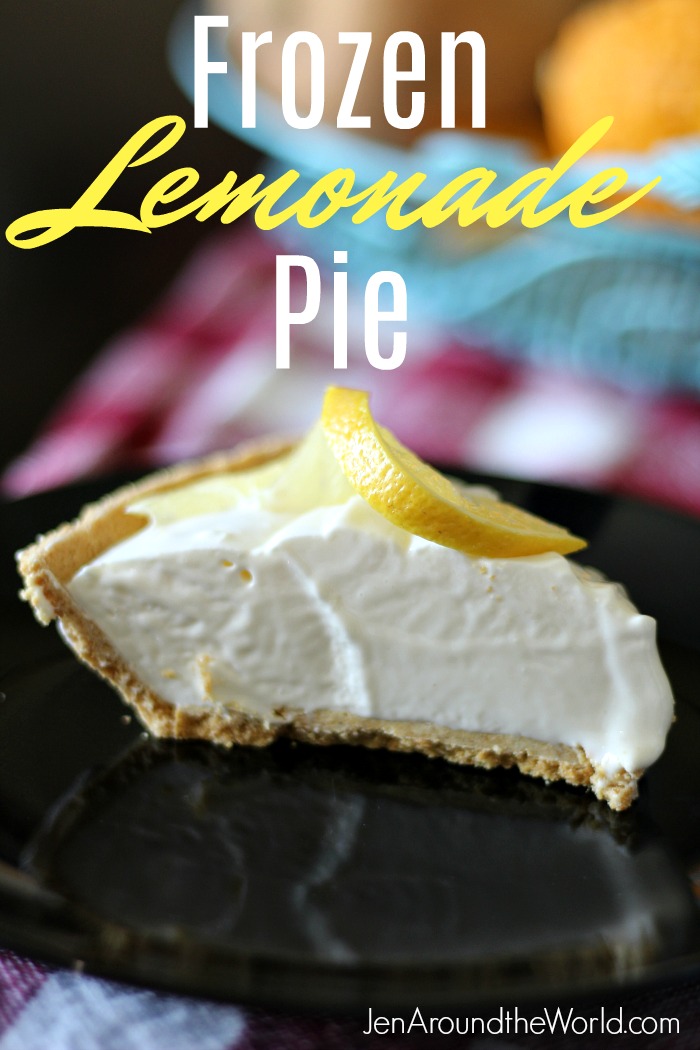 This recipe for Frozen Lemonade Pie only use 4 ingredients — and most of them you should already have on hand if you are keeping a stocked pantry.
How to Make Frozen Lemonade Pie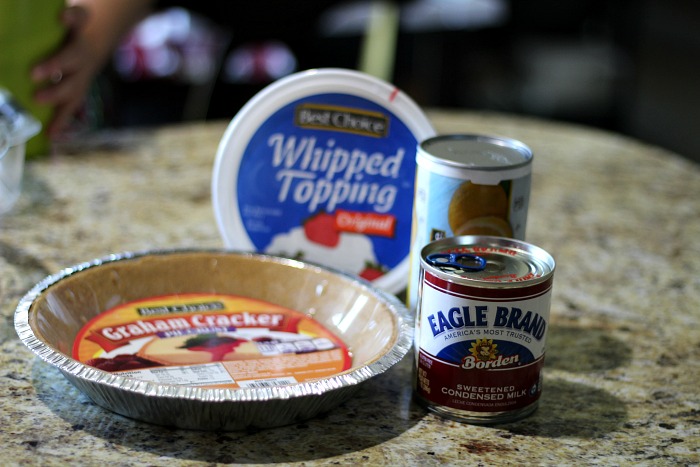 The four ingredients in this pie are —
Graham Cracker Crust
Whipped Topping
Lemonade Concentrate
Eagle Brand Sweetened Condensed Milk
Now — you can try and make this with off brand sweetened condensed milk, but it will not taste the same. Eagle Brand is THE ONLY brand I trust with my recipes. The flavor is intense and will make all your desserts taste amazing.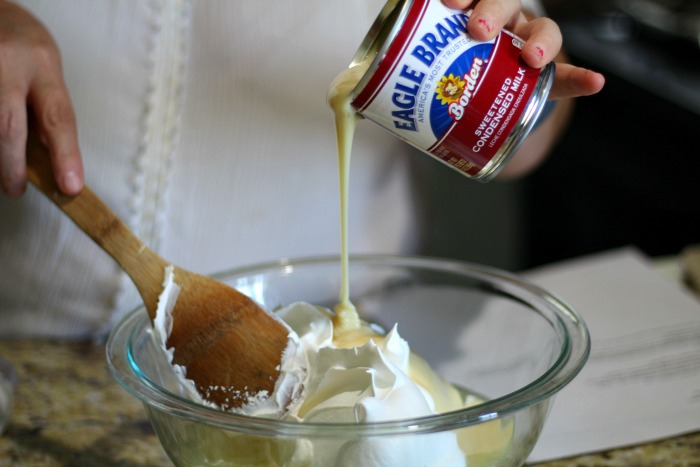 Putting this pie together literally takes less than 5 minutes. Mix together your whipped topping, 1 can of Eagle Brand Sweetened Condensed Milk, and 1 cup of Lemonade concentrate. Once you get it all mixed up and incorporated, it will look a lot like marshmallow fluff.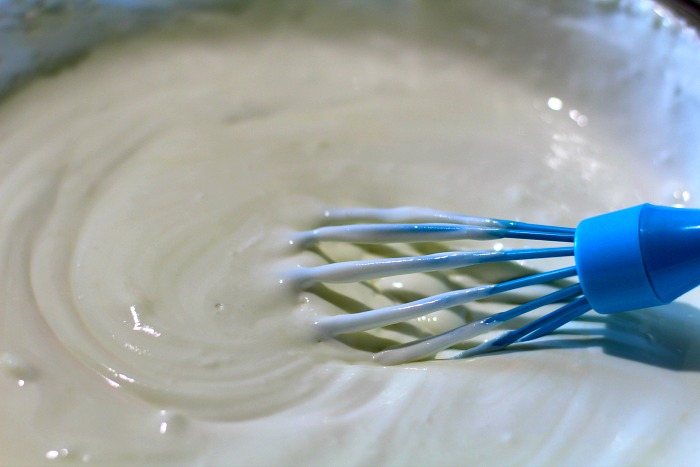 Now, you are just going to pour it into your graham cracker crust. Put the top on and place in the freezer for about 8 hours. By dinnertime, you will have the most amazing tasting pie on the planet. The best part? You didn't even have to turn on your oven or stove.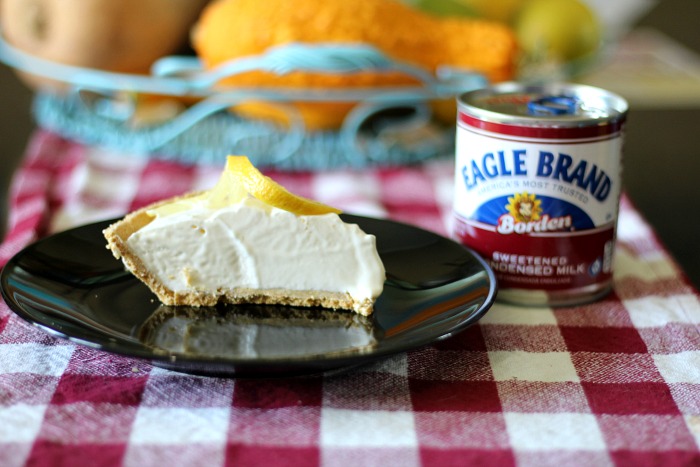 Be sure to check out Eagle Brand online for more recipe inspiration this summer. You can use the sweetened condensed milk to make things like no churn ice cream, or a delicious beverage like my Brazilian Limeade Drink.
What is your favorite way to use Eagle Brand in a recipe?