This post for the perfect brilled bbq ribs was sponsored by Smithfield® as part of an Influencer Activation for Influence Central and all opinions expressed in my post are my own.
My husband and I both love grilling a lot. In fact, one summer, that is all we did. We grilled everything. That is how we came up with the perfect Grilled BBQ Ribs recipe.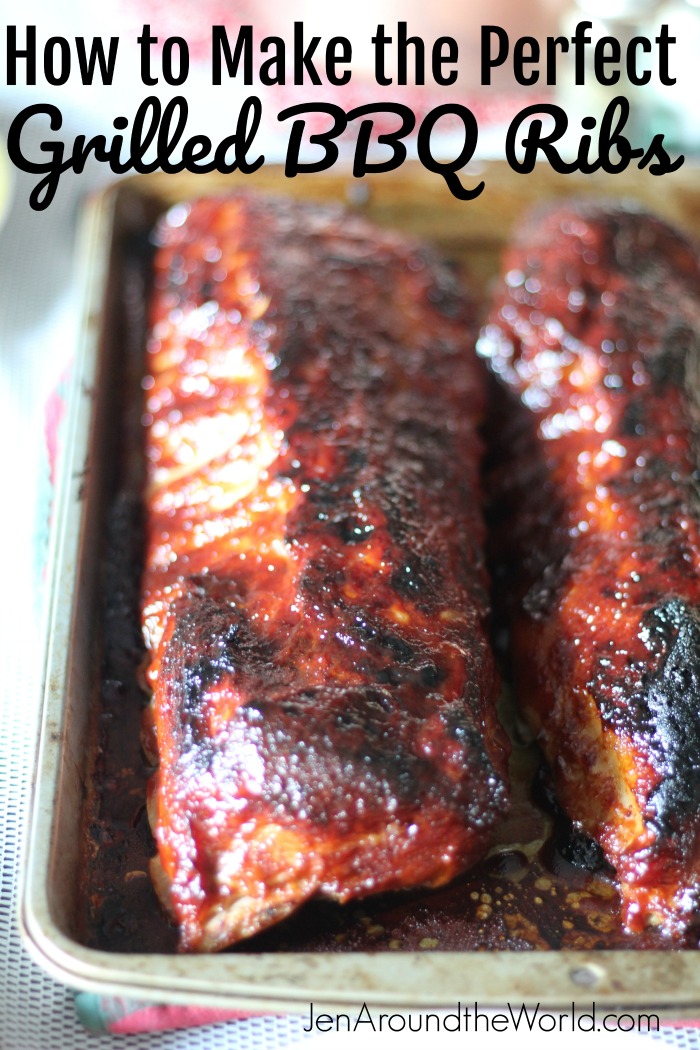 With Labor Day upon us, I thought I would share with you how easy it is to make those delicious fall off the bone ribs that everyone talks about.
While I have my way of making them, my husband has his way too. This time around, we combined both of our ways and let me just tell you — these ribs were pure perfection.
We started by picking up a couple of slabs of Smithfield® Extra Tender Fresh Pork Back Ribs at Food Lion one day. They had a great sale and we had a $1.00 off coupon to use also.
I really love the Smithfield ribs because they contain no artificial ingredients and they are enhanced to be as juicy and tender as possible, so no matter what level of experience you have in the kitchen or behind the grill, your ribs will always impress those you invite over for dinner.
How to Create the Perfect Grilled BBQ Ribs
Okay — so here is how we made our ribs turn out to pure perfection.
First — when you remove your ribs from the pack, pat them dry. Then flip them over and remove that thin membrane that is on the back. Just start peeling — you will see it. It peels off super easy. Removing this will help your ribs cook better.
Now, from this point, you can sprinkle on a delicious dry rub. This is my favorite that I create at home with pantry ingredients.
Now — on my portion of this recipe, I slow roast these in the oven for about an hour and a half. This ensures that when they go on the grill they will be tender and juicy when they come off.
I wrap in foil and put them in the oven.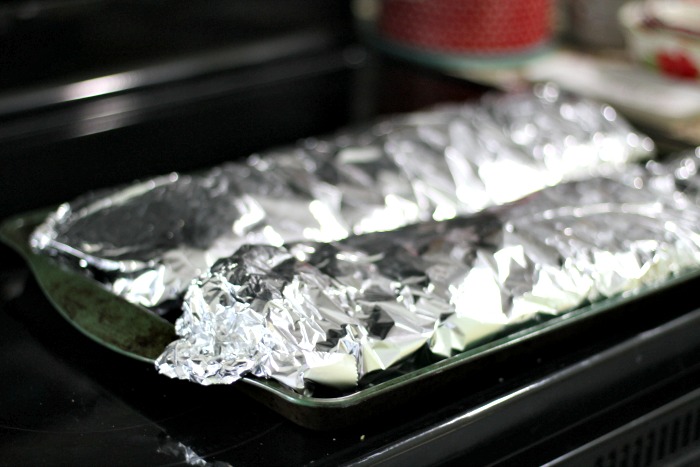 Once they come off, my husband fires up the grill and unwraps them and places them on the hot coals. As they are on the grill, we baste them with bbq sauce and as it cooks, the sauce caramelizes and creates this amazing delicious, crunchy crust.
You can cut them up to make them cook faster, or you can leave them in a long slab. We do it both ways. Some people in our home like to have a huge slab for themselves, and then some, like my daughter like to have them in smaller portions.
Once they come off the grill, allow them to rest for a few minutes. This will help the juices redistribute and ensure you have the most succulent ribs you have ever placed in your mouth.
I serve these ribs with a side of my homemade mac and cheese and coleslaw.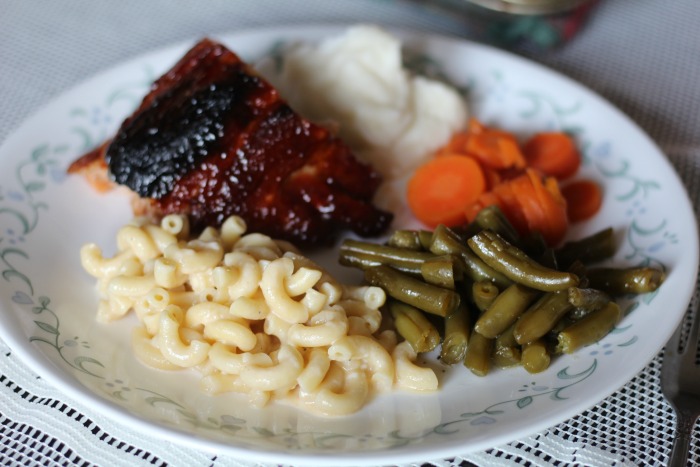 For more recipes like this one, visit the Smithfield website. Smithfield Marinated Fresh Pork is available at Food Lion, so be sure and click here to find a store near you and don't forget your coupon!
Connect with Smithfield
What is your favorite way to cook ribs during your Labor Day festivities??