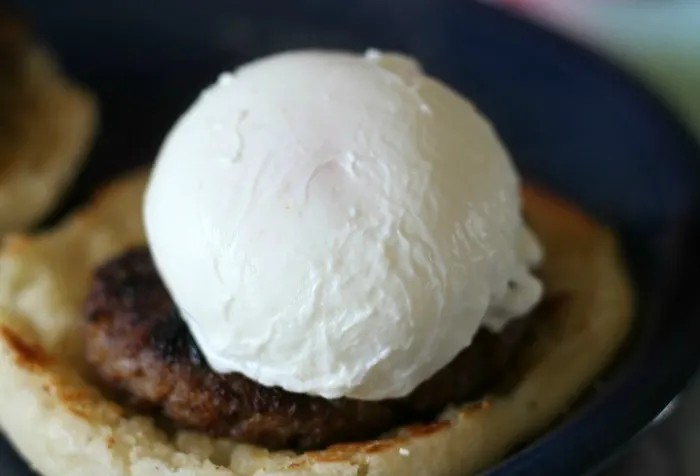 Today I am sharing this easy peasy recipe for making the perfect poached egg.
I don't know about you but one of my all time new favorite breakfasts is poached eggs with hollandaise sauce. You might remember me telling you about my first experience trying them when I ate breakfast at the Commoner restaurant at the Kimpton hotel in Philadelphia last year.
Since then, I have not been able to get that delicious breakfast food off my mind so I finally had to try my hand at making it. They turned out perfectly — but it was because I learned the art in making perfectly poached eggs — which is where it starts for this dish.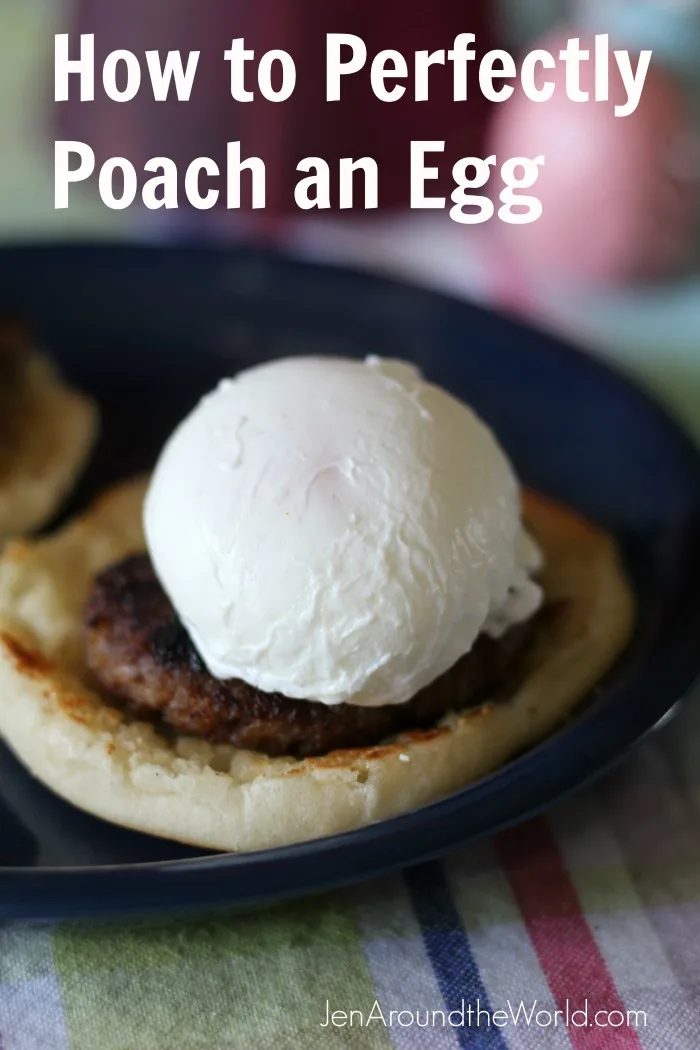 The key to making this right is the swirl of the water in the pan. Using vinegar helps the egg hold together while swirling and before you know it, you will have this gorgeous egg to place on top of an English muffin and some bacon, sausage, or pork belly, and slathered in that beautiful yellow hollandaise sauce.
How to Make Perfectly Poached Eggs
Ingredients
enough water to come 1 inch up the side of a narrow, deep 2-quart sauce pan
1 teaspoon kosher salt
2 teaspoons white vinegar
2 eggs
Instructions
Add enough water to come 1 inch up the side of a narrow, deep 2-quart sauce pan. Add 1 teaspoon kosher salt and 2 teaspoons white vinegar and bring to a simmer over medium heat.
Meanwhile, crack 1 very fresh cold large egg into a custard cup or small ramekin. Use the handle of a spatula or spoon to quickly stir the water in one direction until it's all smoothly spinning around.
Carefully drop the egg into the center of the whirlpool. The swirling water will help prevent the white from "feathering," or spreading out in the pan. Let it swirl in the water for about a minute and a half
Turn off the heat, cover the pan and set your timer for 5 minutes. Don't peek, poke, or stir the egg in any way.
Remove the egg with a slotted spoon and serve immediately.
This recipe is so simple and easy, you will be making this fancy brunch or breakfast meal for years to come. Beautiful food does not have to be hard to cook!
Be sure when you are making it that you do not just crack the egg into the pan. You want to place the egg in a ramekin so you can gently slide the egg into the water.
From there, it's all easy peasy and before you know it, you will be serving this fantastic dish!
Later this week I will share my 3 ingredient hollandaise sauce. Then on Mother's Day, you can make this fancy meal for your family.
What is your favorite fancy breakfast meal?