Using a muffin tin to make these Oven Baked Poached Eggs has never been easier. They turn out perfectly every time with a foolproof way of setting those eggs. It's the best way to serve poached eggs when you have a lot of mouths to feed.
One of my favorite breakfasts to make is Eggs Benedict. There is just something about set egg whites with beautiful runny yolks. Mix that with some Hollandaise sauce and a topping of fresh chives or other herbs for the perfect breakfast or brunch dish.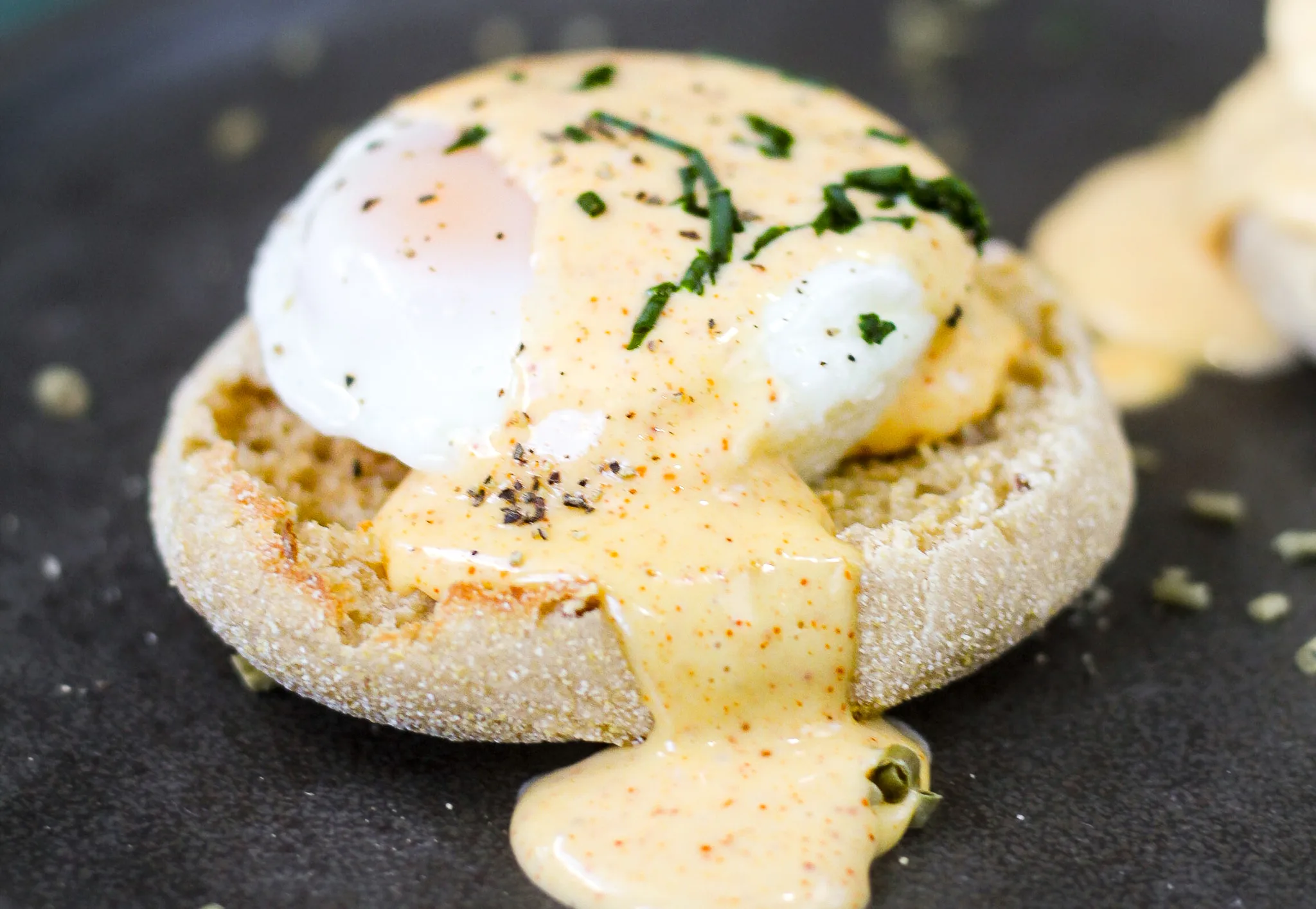 However, this method is time-consuming and requires more ingredients, an ice water bath, and extra tools. Who has time for that? This method is one of the easiest ways to make eggs for the whole family.
How to Make a Perfectly Poached Egg in the Oven
Grab a muffin pan. Spray each hole with nonstick cooking spray. Then, add a tablespoon of water into each cup — even if you will not have an egg in the hole. This will keep the muffin cup from burning.
Crack an egg into each hole. I like to use large eggs but you can use whatever size you have on hand.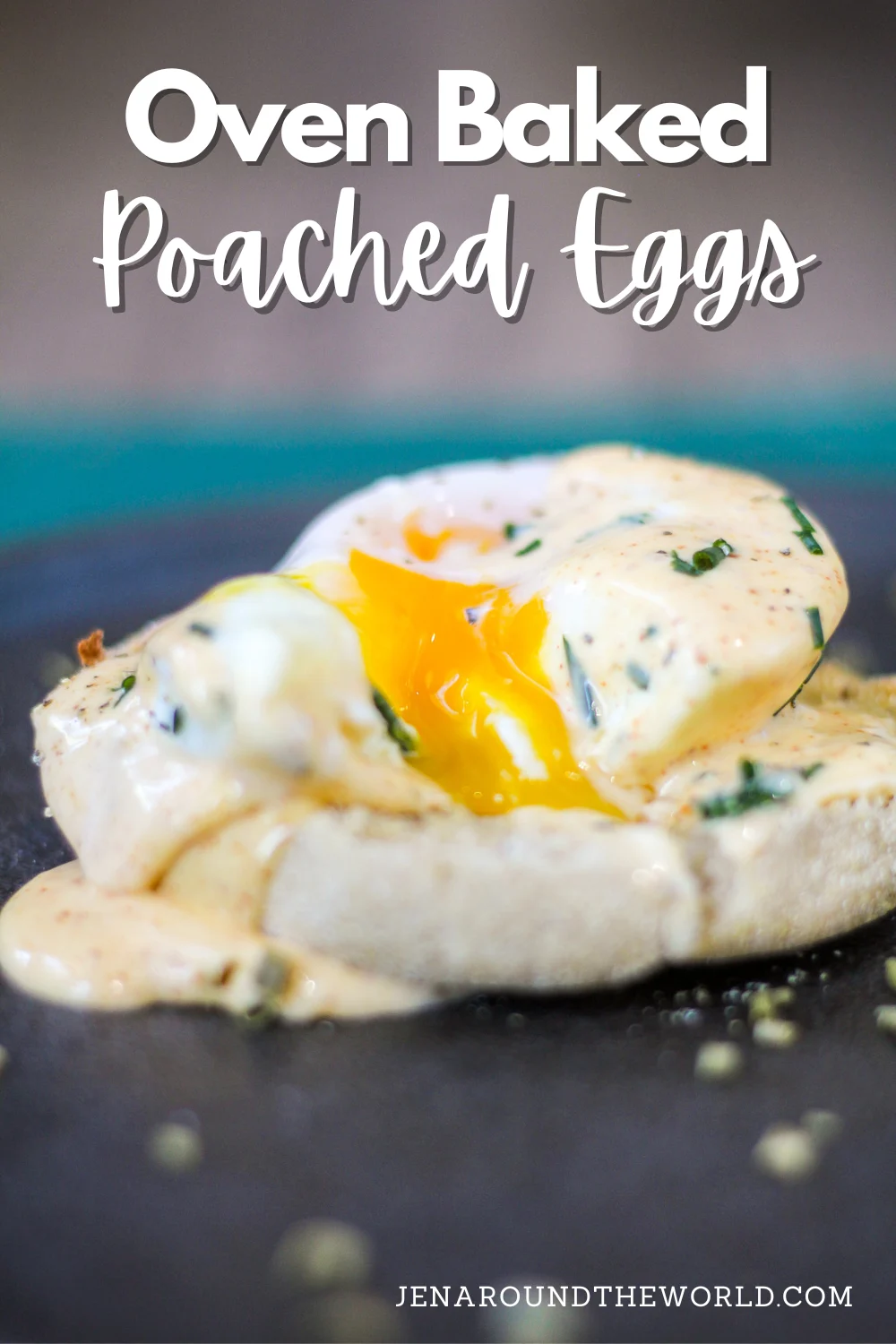 Bake in a preheated 350-degree oven for 10 to 15 minutes. The egg yolk should be runny and the egg whites should be set, like soft-boiled eggs.
However, if you want a firmer egg yolk to resemble hard-boiled eggs, just cook longer. Since ovens vary, you might have to cook the eggs longer to get firmer whites that are cooked all the way through.
Remove the eggs with a slotted spoon and place on a paper towel-lined plate. This is a very easy way to make a perfectly poached egg without all the hassle of swirling water, adding a bit of vinegar, and possibly breaking the egg.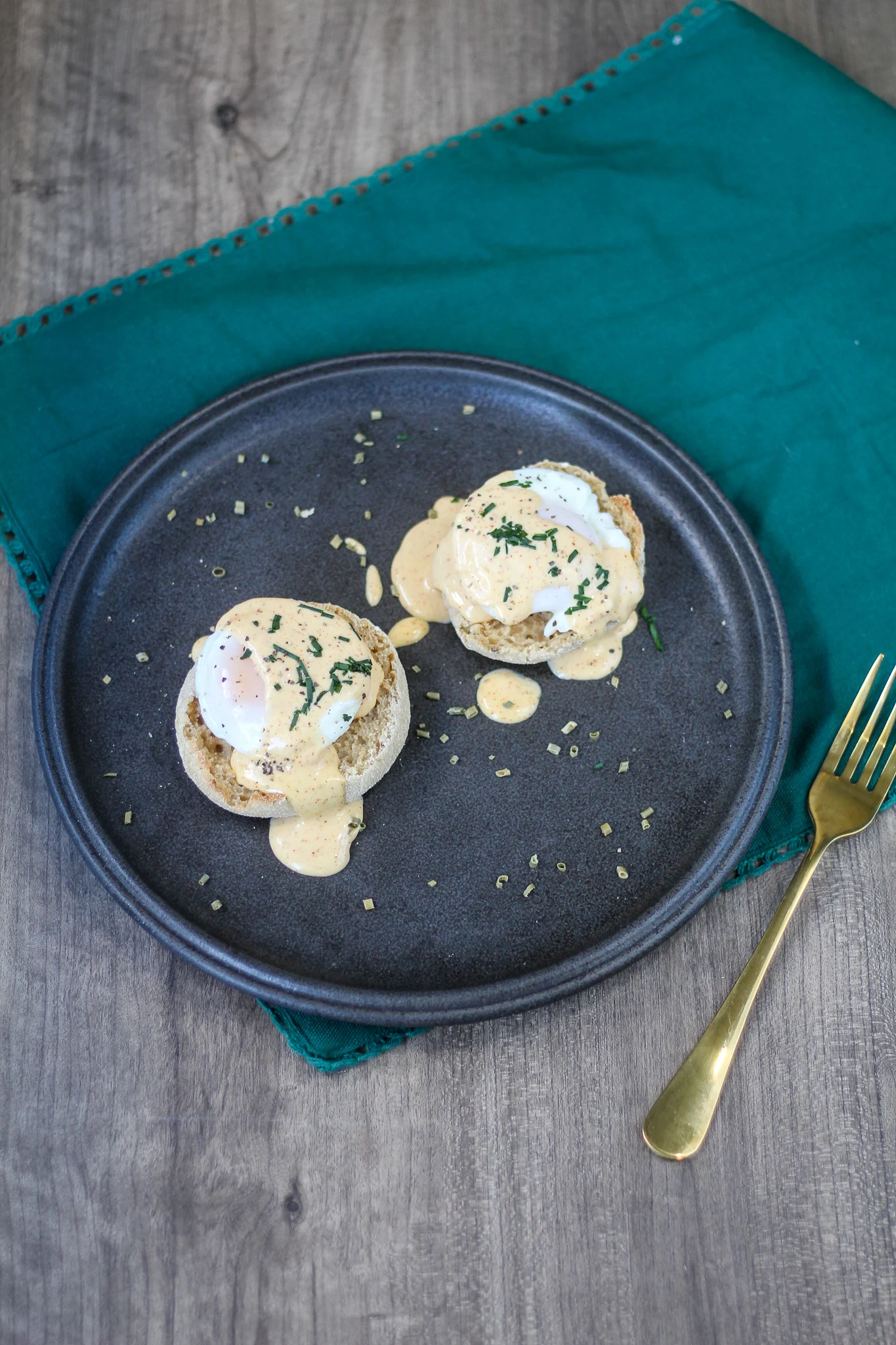 You can also make a single egg in the microwave using this same method and cook the eggs in a couple of minutes or less.
How to Serve Oven Baked Poached Eggs
If you are planning on feeding a large group, this is a great way to get breakfast on the table fast without a lot of work. It's also great for meal prep. Make a batch of these eggs at the beginning of the week. Store them in the fridge until ready to eat.
To serve these eggs, toast English muffins and serve the eggs over the muffins with bacon or sauce, or Canadian bacon.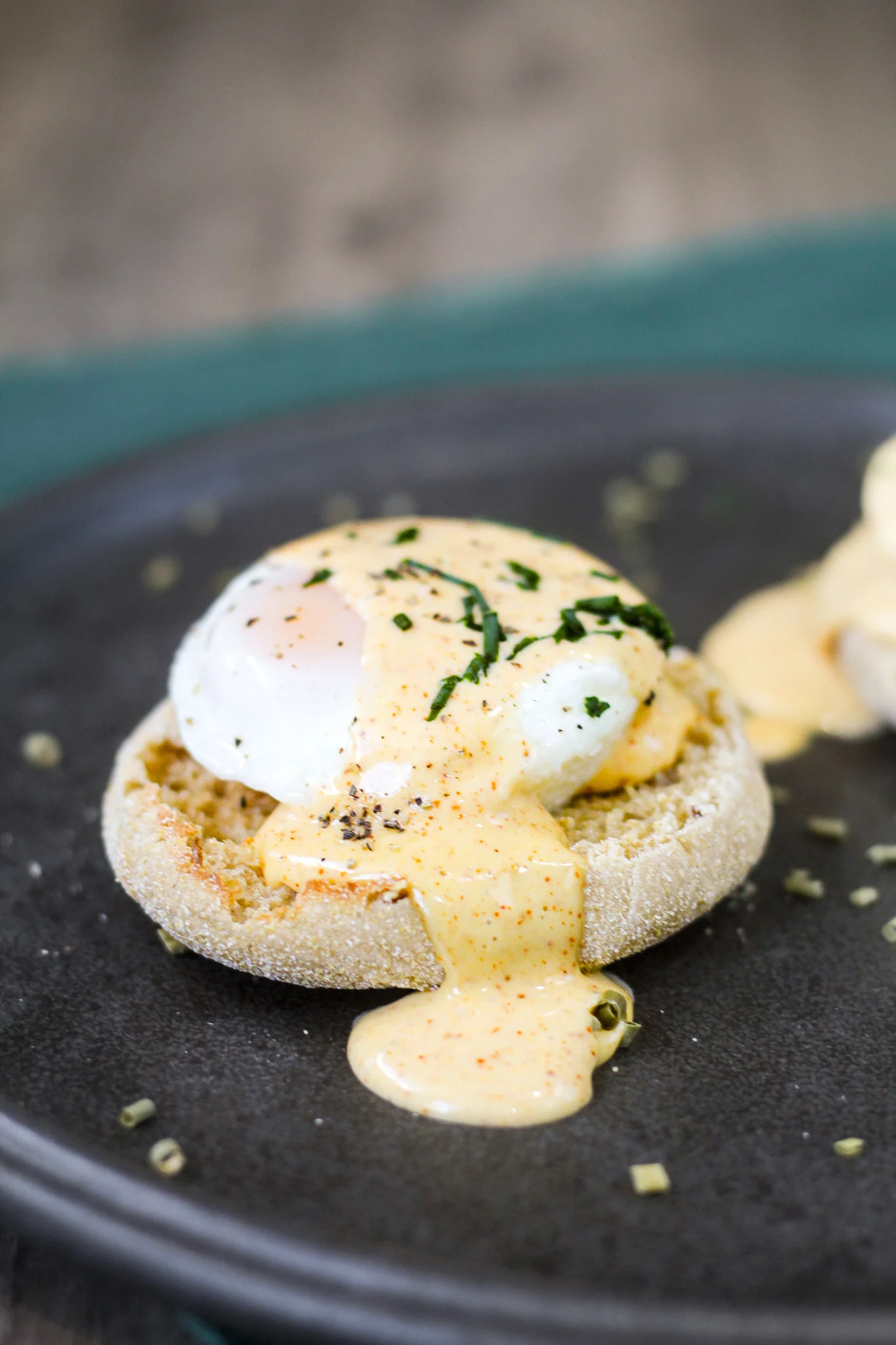 You can also make avocado toast and serve these eggs over the toast with a sprinkling of chives and hot sauce and a drizzle of olive oil on top of the eggs. Make sure to serve a side of breakfast potatoes with that for the perfect meal.
Can You Make Fried Eggs This Way Also?
The answer to this question is yes! Take the cupcake tin and spray it with non-stick cooking spray. Then, instead of adding water to each cup, simply crack the fresh eggs in each hole and then cook in the oven for 15 minutes.
Of course, you can always cook your eggs on the stovetop, but if you want to set it and forget it, this is the way to go. Another great way to make eggs is in the air fryer. Check out this recipe for Air Fryer Boiled Eggs.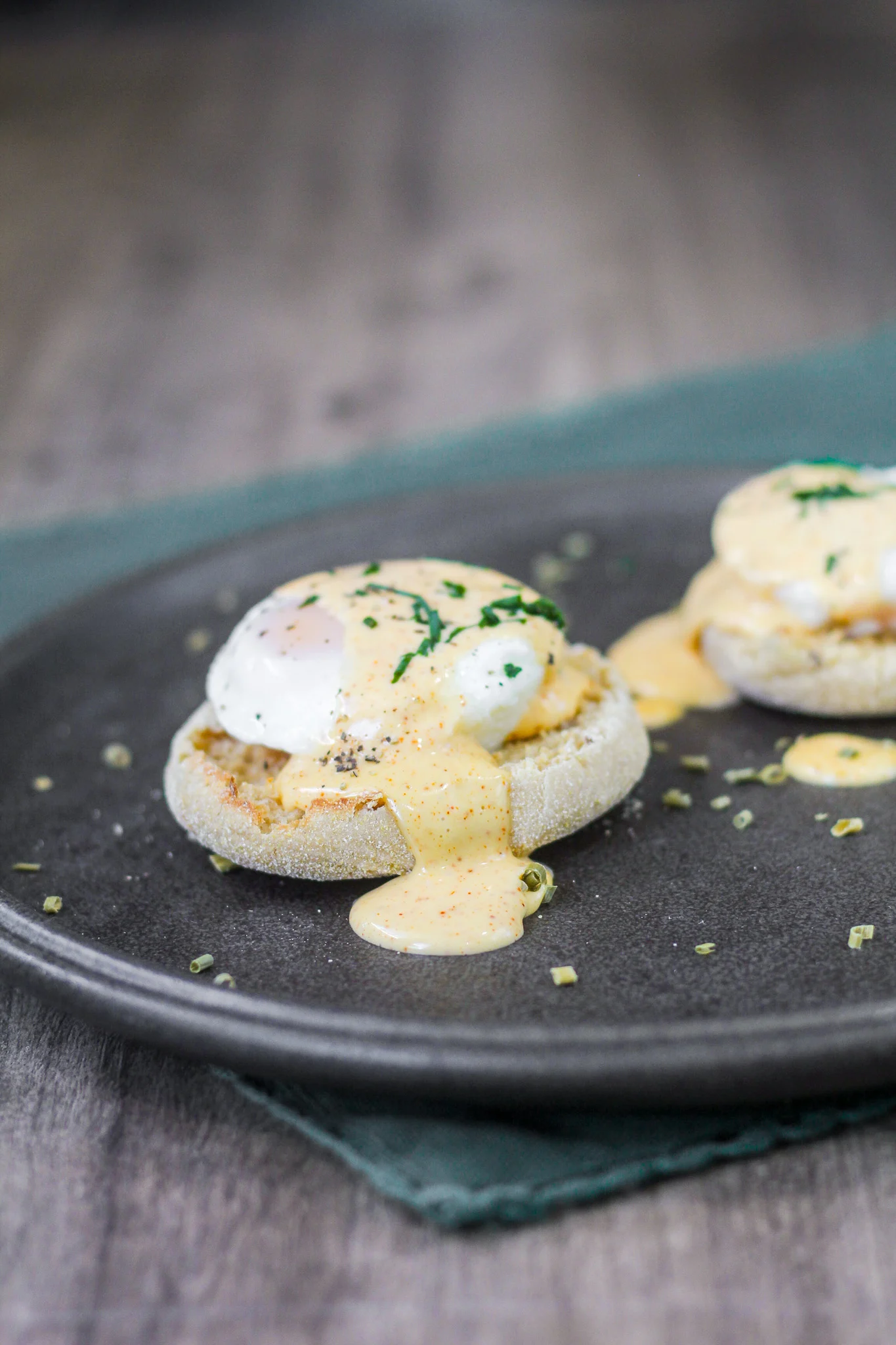 Cooking eggs does not have to be hard. You can find the easiest ways so that you can cut down on your cooking time and make an easy meal for the whole family.
Check Out These Other Excellent Egg Recipes
Yield: 12 servings
Oven Baked Poached Eggs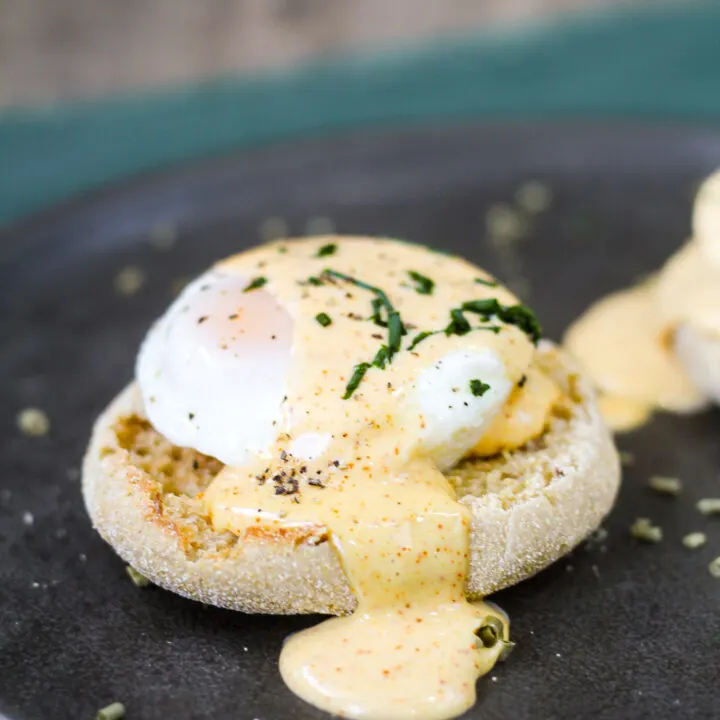 Oven-baked poached eggs takes all the hard work out of making a delicious poached egg. Simple and easy to make and now you can make the perfect poached egg every time.
Ingredients
12 eggs
12 tablespoons of water
Instructions
Preheat the oven to 350 degrees. Spray the muffin tin with nonstick cooking spray
Place a tablespoon of water in each muffin tin hole.
Crack one egg into each hole.
Bake for 10-15 minutes. At 11 minutes the yolk is very runny and the whites are just about set.
At 13 minutes, the yolk is still runny but starting to set around the edges of it.
Remove the eggs with a slotted spoon to a plate lined with a paper towel.
Serve over toast or an English muffin.
Nutrition Information:
Yield:
12
Serving Size:
1
Amount Per Serving:
Calories:

72
Total Fat:

5g
Saturated Fat:

2g
Trans Fat:

0g
Unsaturated Fat:

3g
Cholesterol:

186mg
Sodium:

72mg
Carbohydrates:

0g
Fiber:

0g
Sugar:

0g
Protein:

6g