I recently got the chance to visit Pigeon Forge, TN and stay at the beautiful Margaritaville Island Hotel.
This hotel is located on The Island — basically a city within a city in Pigeon Forge, TN.
This hotel was everything I could have asked for and more. If you are visiting the area anytime soon, here is what you need to know and WHY you need to stay at this location.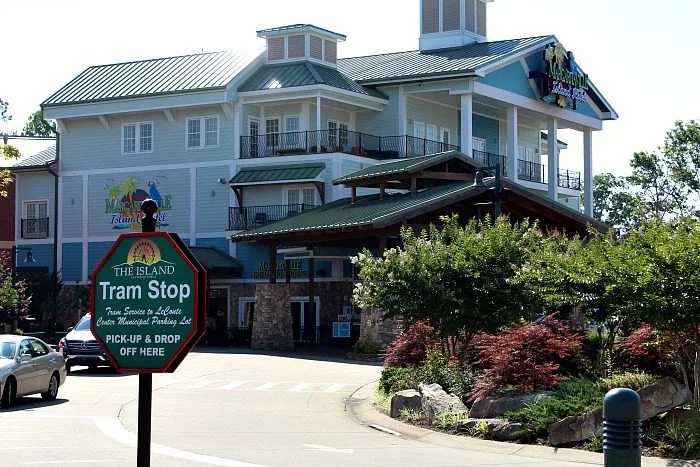 The Valet Service
When you visit the Margaritaville Island Hotel, they have a humongous parking lot to accommodate all the guests that stay there. The hotel tram will pick you up from the parking lot and deliver you back to the front of the hotel, but my favorite thing? The Valet Service that they offer.
For only $14 a day, they will take care of parking your car, bringing it to you when you want to leave the grounds, and repark it for you — for that price.
To me, it was totally worth it because everything we did was right there in the area, so I did not want to have to worry about the car too much. The Valet service is totally worth the $14 a day that they charge.
The Rooms
The rooms are spacious and each one offers a balcony view to the shops and area below. While Stephen was resting every day, I would pile up on the balcony, listening to music and watching all the people passing by.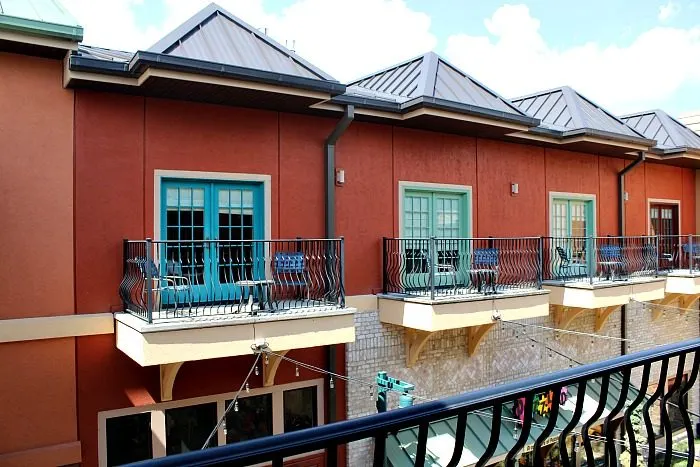 We were lucky enough to have a room close to the Giant Smoky Mountain Wheel so I loved watching it every day.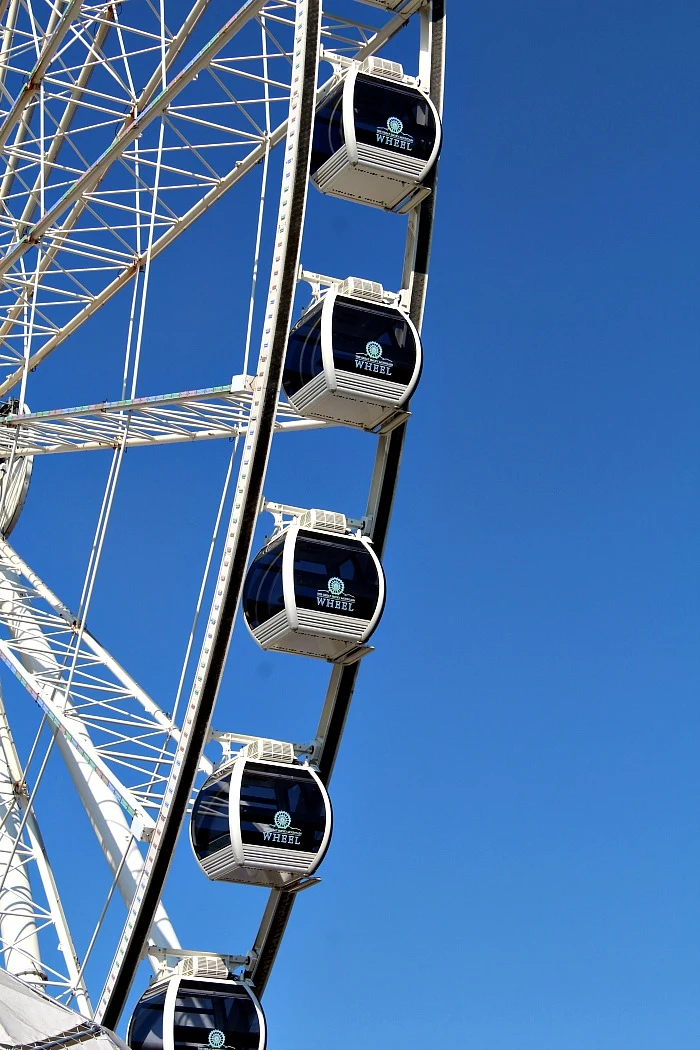 Each room also comes equipped with a Margarita maker and upon check-in at the hotel, you can purchase a package that comes with everything you need to make your own frozen margaritas — complete with limes and salt.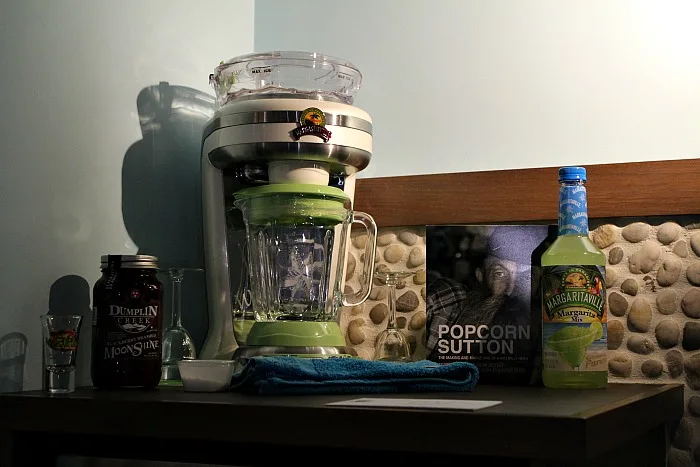 The beds are super comfy and if you stay here during the winter, there is a wall fireplace to keep you warm and cozy.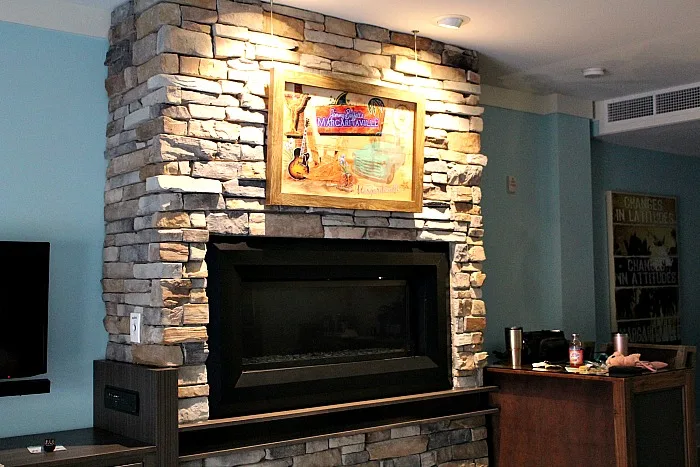 If you choose to stay in the Fountain rooms, you will need to call and book those directly with the hotel. Stephen and I are already making plans to go back so we can stay in their brand new Presidential suites!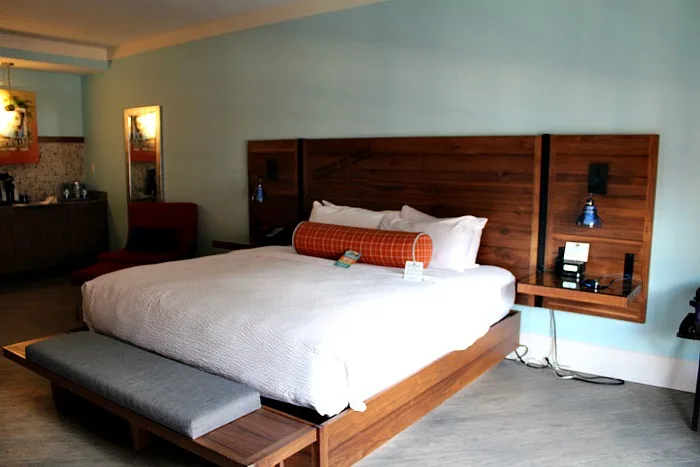 The Food
When you stay at the Margaritaville Island Hotel, there are a TON of restaurants around to choose from. Stephen and I ate at Paula Deen's Kitchen which was FANTASTIC! I'm still dreaming about that fried chicken and Ooey Gooey Butter Cake!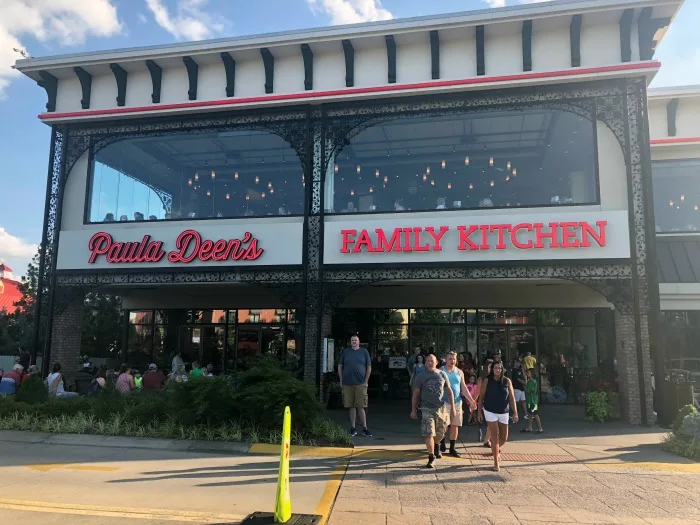 Other options are Margaritaville Restaurant, Timberwood Grill, Dick's Last Resort, and smaller restaurants surrounding the property. The food options here are endless and everything is so so good!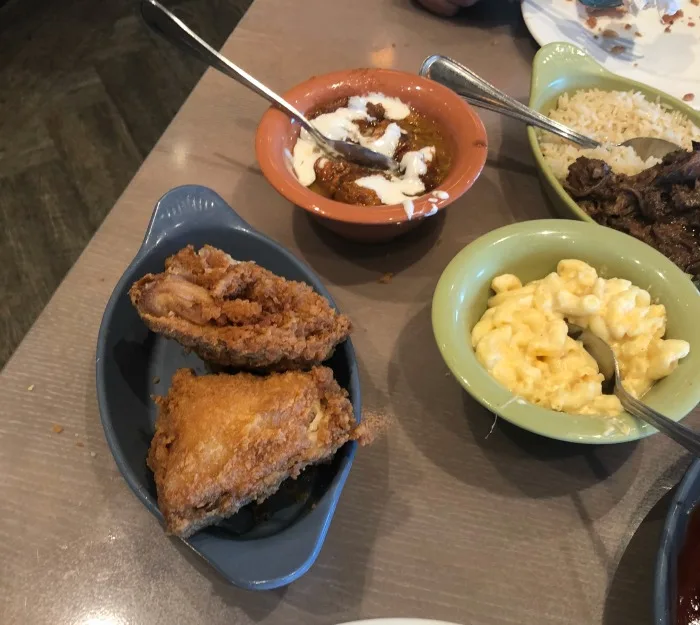 Changes in Latitude Bar & Coffee Shop
After touring the area, Stephen and I decided to take a break from the outside heat and lounge in the Changes in Latitude Bar.
It is comfortable, quaint, and the food and drinks are boundless here. We lounged on the sofa, watched some television and ordered tacos and burgers (to go along with our drinks!)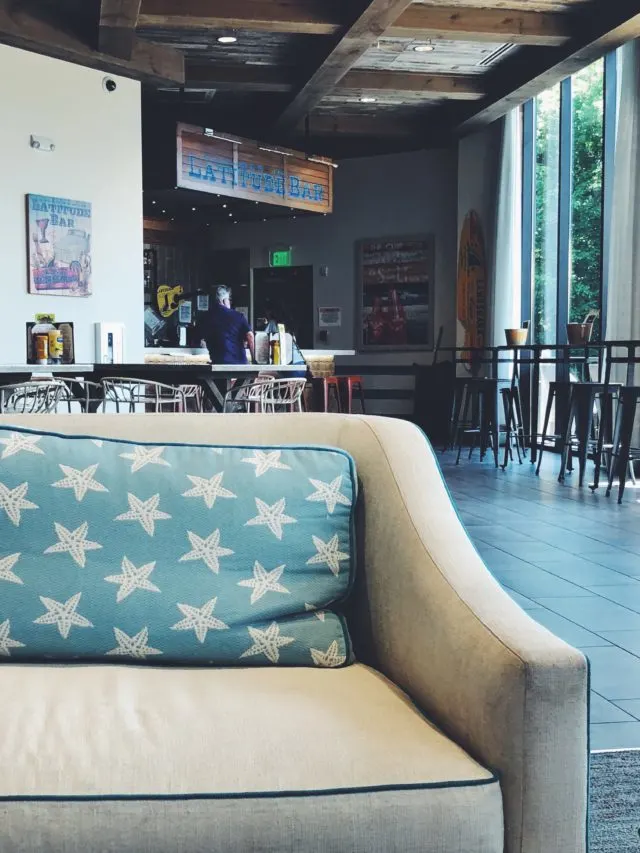 Right across from the bar is the Margaritaville Coffee Shop where you can get a coffee any time of the day. For this coffee lover, I was in heaven! Those Americanos are delicious.
Shopping Galore!
One of our favorite parts of staying at the Margaritaville Resort Hotel is that there are SO MANY places to shop, right there on the property.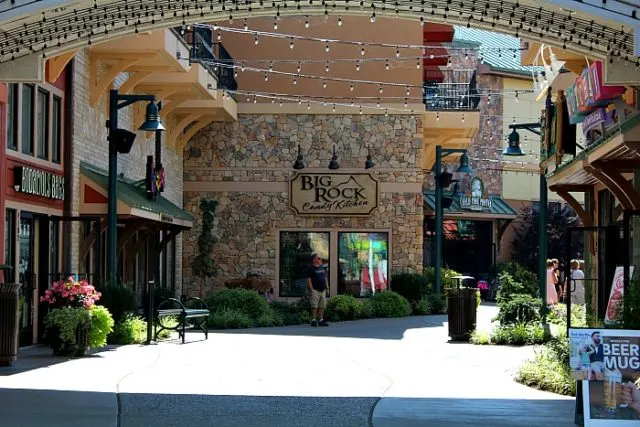 Surrounding the hotel are tons of unique shops — even one for our superhero loving family! We visited the Candy Kitchen where I bought Moonshine chocolates (these were to die for!) and souvenirs for everyone.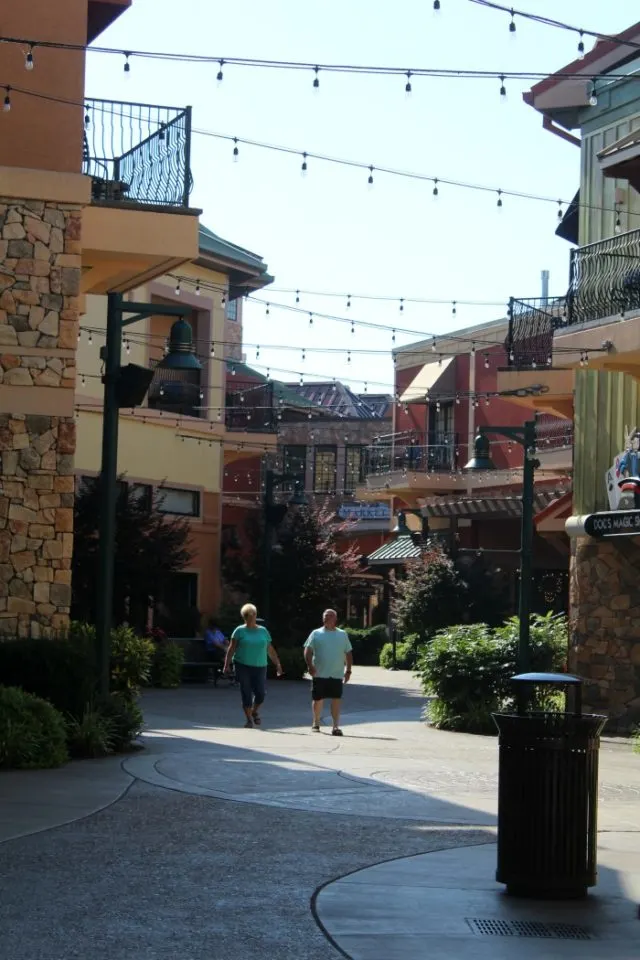 They even have my favorite sauce store here and I didn't have to leave the area to go in search of it.
Fun for the Whole Family
Not only is this the perfect place for a romantic weekend alone with your special someone, or a family vacation — there is something here for everyone.
You can take a ride on the Giant Smoky Mountain Skywheel, OR — take a spin on the ropes course.
For Stephen and I, we love arcades, and they have a huge one full of fun and games. Our favorite thing to do is to win a bunch of tickets and pass them on to a kid who seems to be struggling at winning.
St. Somewhere Spa
And now — I have saved the best for last! If you are like me and live for those amazing one-hour massages, they have an on-site spa — complete with everything! You can get everything from a facial to a full blown massage at the St. Somewhere Spa.
Why You Should Stay Here
If you are looking for a great place this summer to take the family, THIS is where you should stay. Not only is there a ton of things for you to do at the Margaritaville Island Hotel and Spa, it's central location is right in the middle of everything there is to do and see in Pigeon Forge, TN!