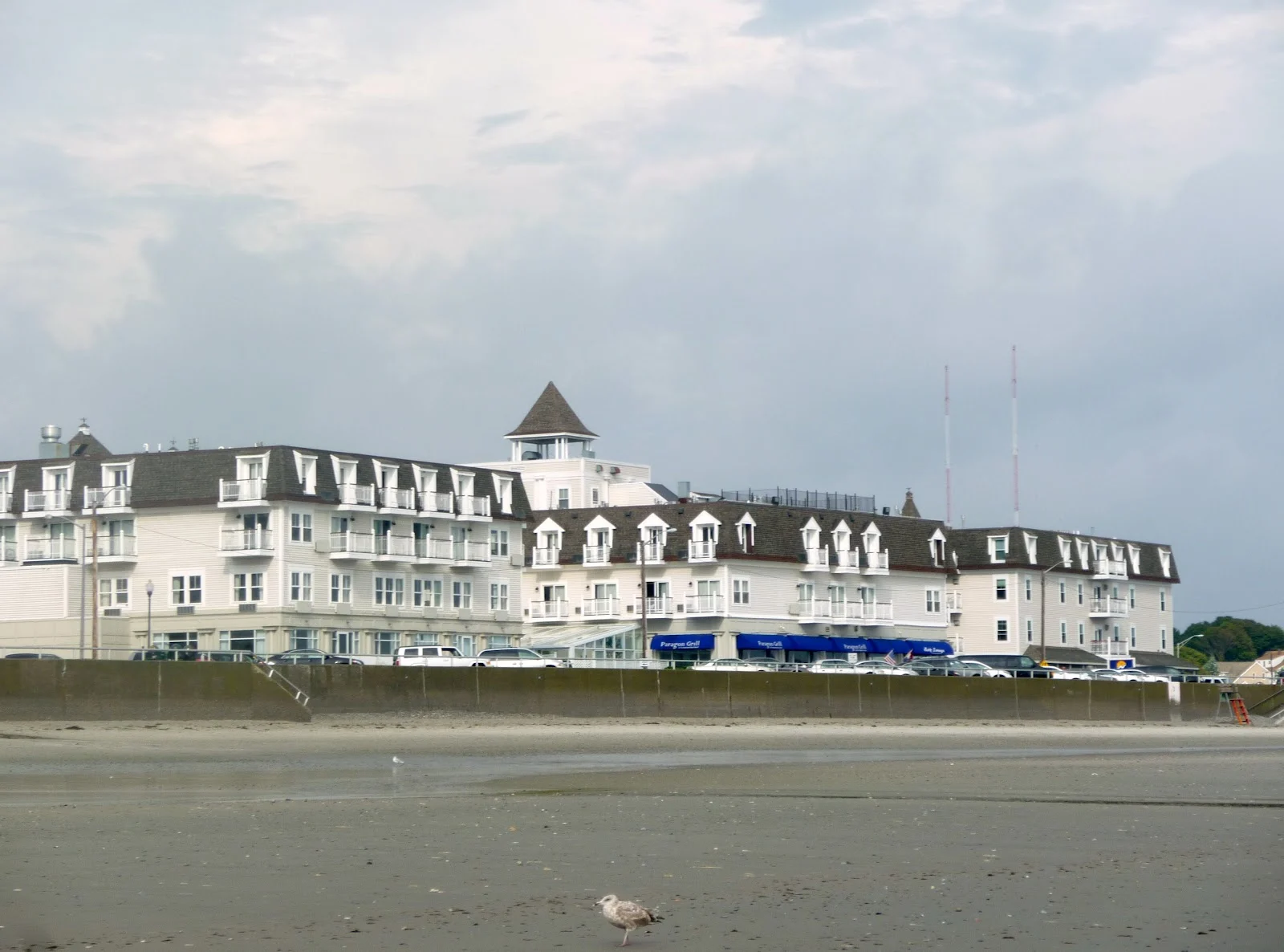 When hubby and I decided to fly first class to Boston, MA to celebrate our 24th wedding anniversary, we knew we wanted to stay somewhere close to where Wahlburgers and Alma Nove are located. I started looking around, and found THE perfect resort hotel, located right across the street from the beach. Let me tell you all about the Nantasket Beach Resort.
Once we got off the plane, getting to the Nantasket Beach Resort was super easy. It took about 25 minutes to get there from the airport. Everything about this hotel is amazing.
Location
This beach resort hotel is located in Hull, MA which is about a 10 minute drive from the Hingham Shipyard — which is where Wahlburgers and Alma Nove are located. For us, this was great because we were right down the road. Did I mention that this hotel is right across from the beach? We had a room with a view.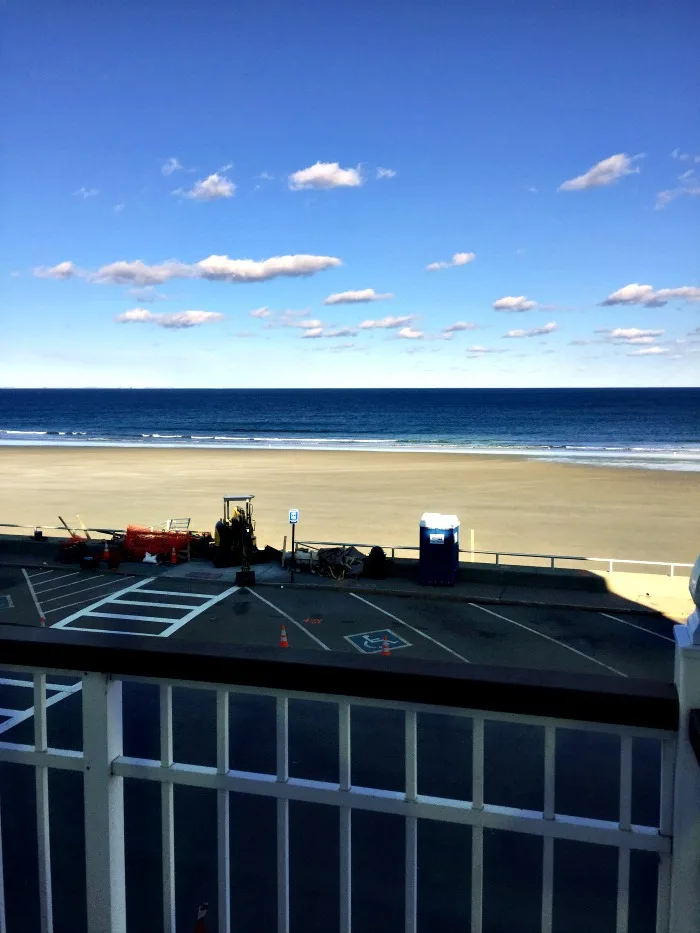 I wanted so badly to go out there, but it was a chilly 5 degrees with a high of 19 during our entire stay there. We were both bummed as we wanted to go stick our toes in the sand, but I did not want to be a popsicle for sure!.
The Rooms
The rooms are beautifully decorated with a nautical feel. The navy blue and white bedding really made this room feel super comfy and cozy.
Since we were resting before our evening out at Wahlburgers, we decided to take advantage of this time. Stephen took a very long and much needed nap on the bed. While he slept, I dug into some reading by the fireplace.
In my two day stay here, I read through 2 novels sitting in this exact spot by the fire. There is something about a crackling fire, a cozy seat and a blanket that will make you blaze through a book in heartbeat.
Food/Dining
One thing I loved about the Nantasket Beach Resort is that they have a restaurant right on the premises.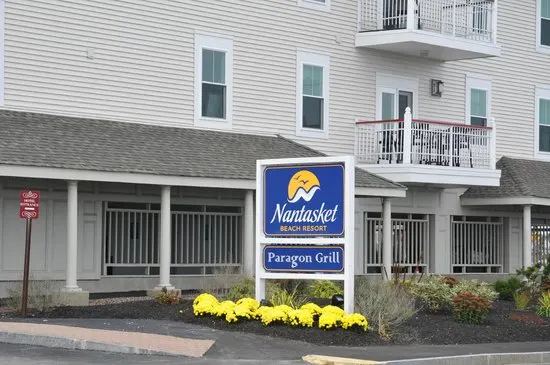 The Paragon Grill is open for breakfast, lunch and dinner and offers both casual and fine dining experiences. We decided to head down one morning for breakfast. I got the most amazing breakfast on the planet. Those pancakes were so flavorful and mouthwatering.
They also offer late night dining in the Surf Lounge as well.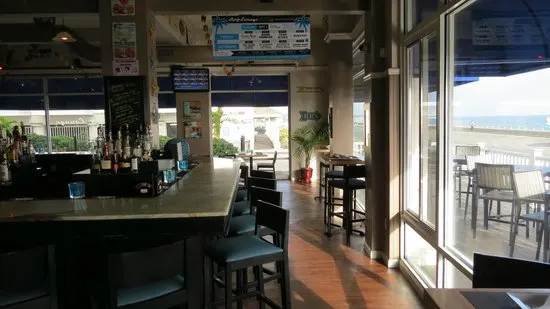 Nearby Attractions
There are a ton of things to see and do when you stay here. I have already told you about the Hingham Shipyard which is a shopping center.
But there is also the Boston Light — an old lighthouse boat tour that everyone needs to take. If going out on the boat is not your thing, no worries!! You can drive around the road and check it out from a viewpoint about 3 miles from the hotel.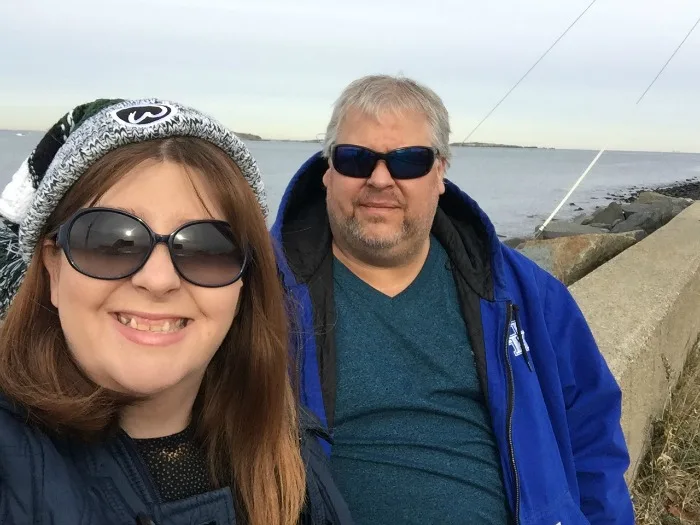 This place is so budget friendly and the perfect location if you are coming to Boston and do not want to stay in the city. For more info about the Nantasket Beach Resort Hotel, you can click here. It's a great place for weddings, parties, etc.