If you love those Pepper Jack Cheese Wedges from O'Charley's then you will LOVE this recipe that my daughter and I created. Read on to learn how to fix these yourself.
Any given week if we make our way to O'Charleys to have dinner, you will find us ordering the big sampler Appetizer platter. Why? Because my family cannot get enough of those delicious Pepper Jack Cheese Wedges and Marinara Sauce that they serve. They are deliciously crunchy on the outside, and ooey gooey on the inside.
If you are a cheese lover like me, these will make you close your eyes and sigh with every single bite.
My daughter has been on her head to make a homemade version of these for a while, so I gave her the funds to buy what she thought should go in them and let her go to work creating them.
The crispiness of the outside was achieved using Panko bread crumbs. We love them so much more than regular bread crumbs. They get crispier when you fry them and when you bite into your cheese wedge, you will hear that infamous crunch you long to hear.
The Marinara Sauce
The marinara sauce literally only takes 10 minutes to prepare. You need these ingredients:
2 Tablespoons olive oil
2 garlic cloves, minced
1 (28-ounce) can crushed tomatoes
1/2 teaspoon kosher salt
1 teaspoon sugar
1/8 teaspoon fresh black pepper
1/4 teaspoon basil
1/4 teaspoon of oregano
1/4 teaspoon crushed red pepper flakes (optional)
Heat a medium saucepan over medium-low heat. Add the olive oil to the pan, allowing it to warm for 1 minute, then add the garlic and sauté it for 2 minutes, stirring constantly, until it's golden brown and fragrant.
Add the crushed tomatoes, salt, pepper, sugar, basil, oregano, and crushed red pepper flakes (if you are using those), stirring to combine. Simmer the sauce for 7 minutes, stirring occasionally, then season it with additional salt, pepper or sugar, to taste.
The Pepper Jack Cheese Wedges
To make these delicious and crunchy cheese wedges, you will need to do the following:
Pepper Jack Cheese Wedges and Homemade Marinara Sauce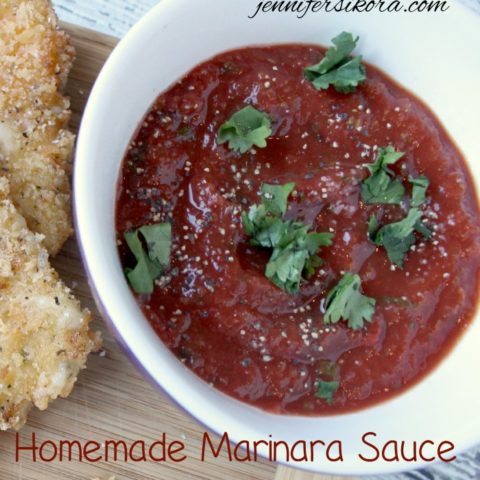 Ingredients
1 block of Pepper Jack Cheese Wedges
1 cup of Panko Bread Crumbs
Salt and Pepper for Seasoning
1 egg, beaten
1/2 cup of oil
1/2 cup of all purpose flour
Instructions
Take your block of pepper jack cheese wedges and cut it into triangles. They should be pretty thick, so slice each triangle in half to give you two semi-thin triangles.
Take each one and dust with the all purpose flour.
Set them aside and prepare your panko bread crumbs.
Mix together 1 tablespoon of salt and 1 tablespoon of pepper with the Panko Crumbs. Set aside.
Dip floured wedges into the egg mixture and then roll in panko crumbs. Place on a cookie sheet. Repeat until all are finished.
Place in a freezer for 1 hour.
Heat oil to 350 degrees in a shallow pan. One by one fry your cheese wedges just until the panko starts to turn brown --1-2 minutes tops.
Remove from heat and sprinkle with pepper and salt if needed. Serve with Marinara Sauce
What is your favorite snack?