Making homemade sourdough discard flatbread couldn't be easier.
All you need are six simple ingredients, one bowl, and one pan. It is one of my favorite ways to use sourdough discard. The reason for this is because they make THE BEST small portion pizza crust.
If you are looking for more simple ways to use your sourdough discard from making a sourdough starter, try making my homemade sourdough discard dinner rolls. I have tons of other delicious discard recipes coming soon!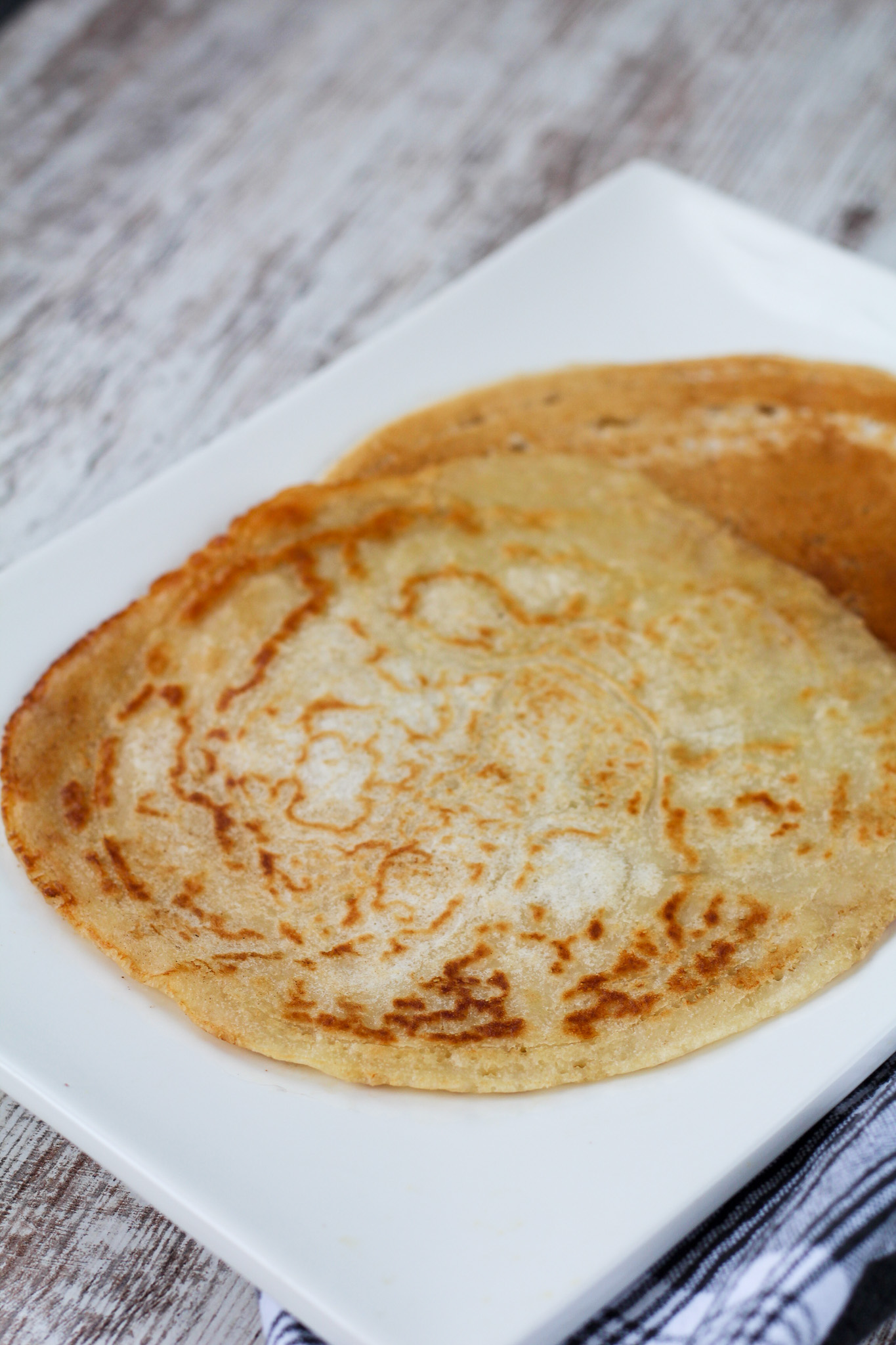 Sourdough discard adds tons of incredible flavor to baked goods. The lactic acid bacteria found in sourdough discard adds flavor and tenderizes wheat proteins.
How do you make sourdough starter discard flatbread?
This sourdough flatbread is super simple to make just mix, roll, and throw it into a hot skillet.
Plain sourdough flatbread is great on its own but feel free to add additional herbs and spices for even more flavor. Or — you can do like we did and turn it into a grilled pizza!
We took the flatbread and threw it on the grill pan for the air fryer. Then, we topped it with feta cheese, sliced tomatoes, and a drizzle of honey.
It turned out great and now, I keep flatbread on hand all the time so I can make a quick pizza whenever I want one.
Flatbread can be stored in a sealed bag or container at room temperature for up to five days. It can also be stored in the refrigerator for up to two weeks.
Love Pizza? Check out these delicious recipes
Perfect Pizza Pie!

We share Recipes From Our Dinner Table! Join our group and share your recipes, too! While you're at it, join our Pinterest board, too!
Yield: 6
Sourdough Discard Flatbread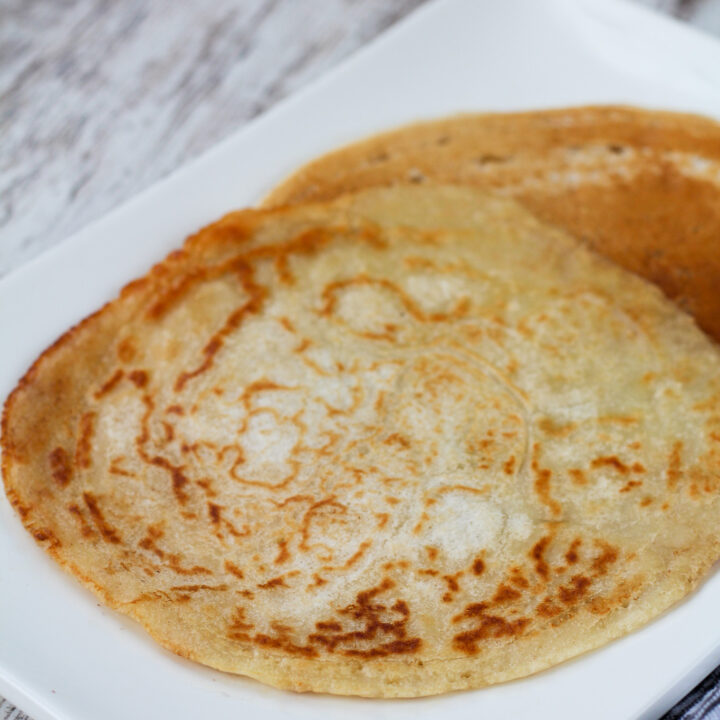 Sourdough discard flatbread couldn't be easier to make. All you need are six simple ingredients, one bowl, and one pan to make this versatile flatbread.
Total Time
1 hour
5 minutes
Ingredients
2 cups all-purpose flour
1 teaspoon kosher salt
1 teaspoon baking powder
1 cup sourdough discard
½ cup milk
1 tablespoon olive oil plus extra for cooking
Instructions
Whisk the flour, salt, and baking powder together. Add the sourdough discard, milk, and 1 tablespoon of olive oil and stir with a wooden spoon until combined.
Turn the dough out onto a floured surface and knead for a few minutes, until it is smooth and no longer sticky. You can also add it to the KitchenAid mixer and mix it with the dough hook until smooth and no longer sticky.
To knead the dough, grab the edge closest to you and fold it over itself. Give the dough a quarter turn. Repeat this movement until the dough smooths out.
Wrap the dough in plastic wrap and allow it to rest at room temperature for 30 minutes. Allowing the dough to relax gives the gluten strands time to relax making shaping easier.
Divide the dough into 6 pieces. Using your hands or a rolling pin roll it out into discs that are about ¼ inch thick.
Brush one side with olive oil and place olive oil side down in a hot cast-iron skillet. Cook for 90 seconds until the top begins to look dry and bubbly.
Brush the top with olive oil, flip, and cook the second side for an additional minute. Remove to a plate and cover with a towel to keep warm.
Repeat the cooking process until all of your flatbreads have been cooked. Use as pizza crust or as an appetizer.
Nutrition Information:
Yield:
6
Serving Size:
1
Amount Per Serving:
Calories:

201
Total Fat:

3g
Saturated Fat:

1g
Trans Fat:

0g
Unsaturated Fat:

2g
Cholesterol:

2mg
Sodium:

344mg
Carbohydrates:

37g
Fiber:

1g
Sugar:

1g
Protein:

6g