These Strawberry Cheesecake Frozen Treats are the perfect low-carb or keto dessert you will ever eat.
The other day a friend of mine was celebrating her birthday. She recently changed her diet to a low-carb diet and has really lost a lot of weight.
She is super inspiring to me, so I wanted to make her something for her birthday that she could enjoy, so I found this amazing recipe for Strawberry Cheesecake Frozen Treats.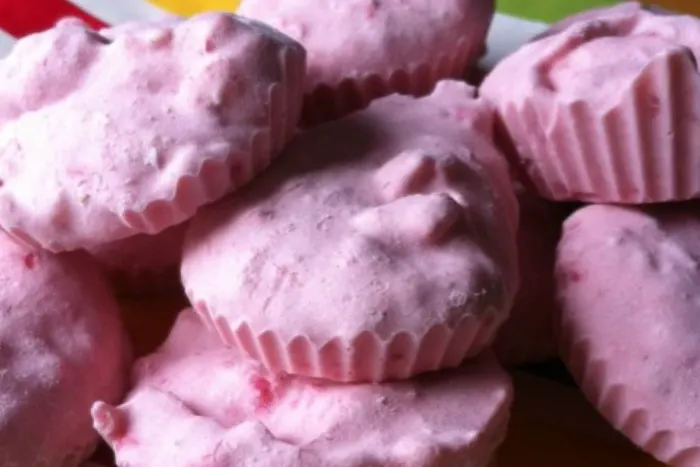 These taste just like strawberry cheesecake ice cream and are so creamy — and I love that they do not leave an aftertaste in your mouth.
It has over 90% of calories coming from fat to help keep you in ketosis, no sugar, and just 0.5 grams net carbs per bite-sized fat bomb. All you need are 5 ingredients, no baking is required. These fat bombs taste like frozen strawberry cheesecake, almost like ice cream.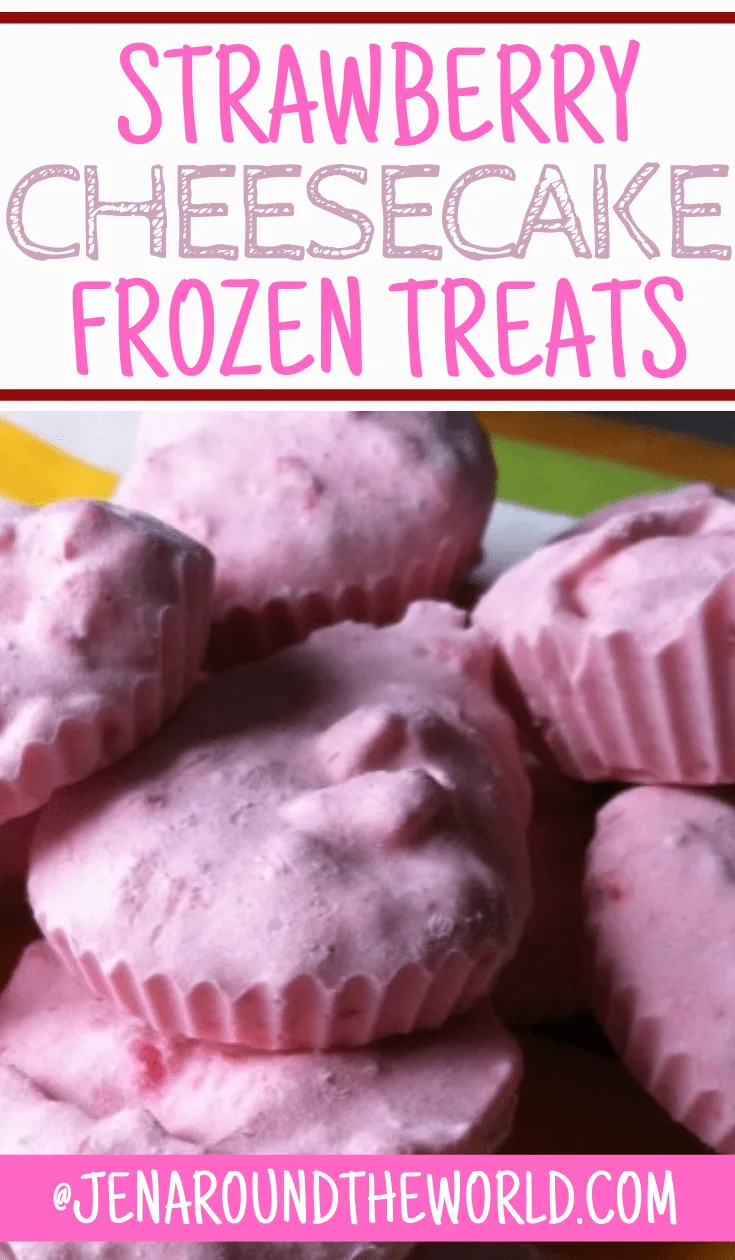 Plus — they are Keto friendly for those of you who are eating that type of diet.
This recipe is so easy and my friend LOVED them and was so glad to have a guilt-free dessert for her birthday! You can use this silicone mold to make them.
What about you? What are your favorite guilt-free desserts?
Check out these other healthy recipes
Yield: 12 treats
Strawberry Cheesecake Frozen Treats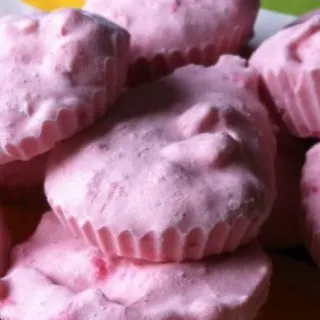 These frozen treats are keto-friendly and perfect for that moment when you need something sweet to eat.
Total Time
2 hours
30 minutes
Ingredients
1/2 cup strawberries, fresh or frozen
3/4 cup cream cheese, softened
1/4 cup butter, softened
10 –15 drops liquid stevia
1 tablespoon vanilla extract
Instructions
While still cold, cut your cream cheese and butter into small pieces and place in your mixing bowl. Leave at room temperature for 30–60 minutes until softened.
Meanwhile, wash the strawberries and remove the tops. Place them in a blender and chop.
Next, add in your stevia and vanilla extract to the strawberries and mix well.
Let strawberries set out for about 15 minutes to reach room temperature.
Add strawberries to the mixing bowl with cream cheese and butter. Mix well using an electric or stand mixer.
Spoon the mixture into small muffin silicon molds
Place in the freezer for about 2 hours or until set.