This summer, Stephen and I visited the beautiful and bustling city of Pigeon Forge, TN.
During our time there, we stayed on The Island in the Margaritaville Hotel and ate at some of the fine establishments like Paula Deen's Kitchen.
We also were able to visit some of the great attractions they have there like the Alcatraz East, an attraction that covers the history of crime in the United States from the beginning.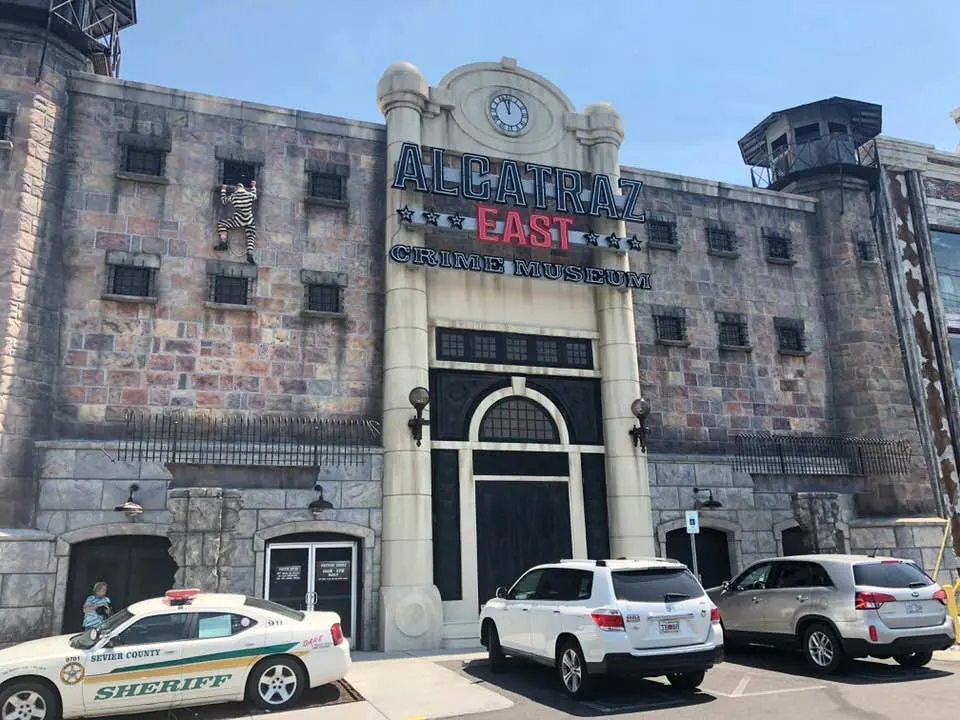 During our previous visits to the city, we had passed this building several times and I wasn't really sure what it was. Once I read about all that was inside, I knew hubby and I would love it! We have always been fascinated with the true crime scene — and stepping inside, it was everything I wanted to see and more!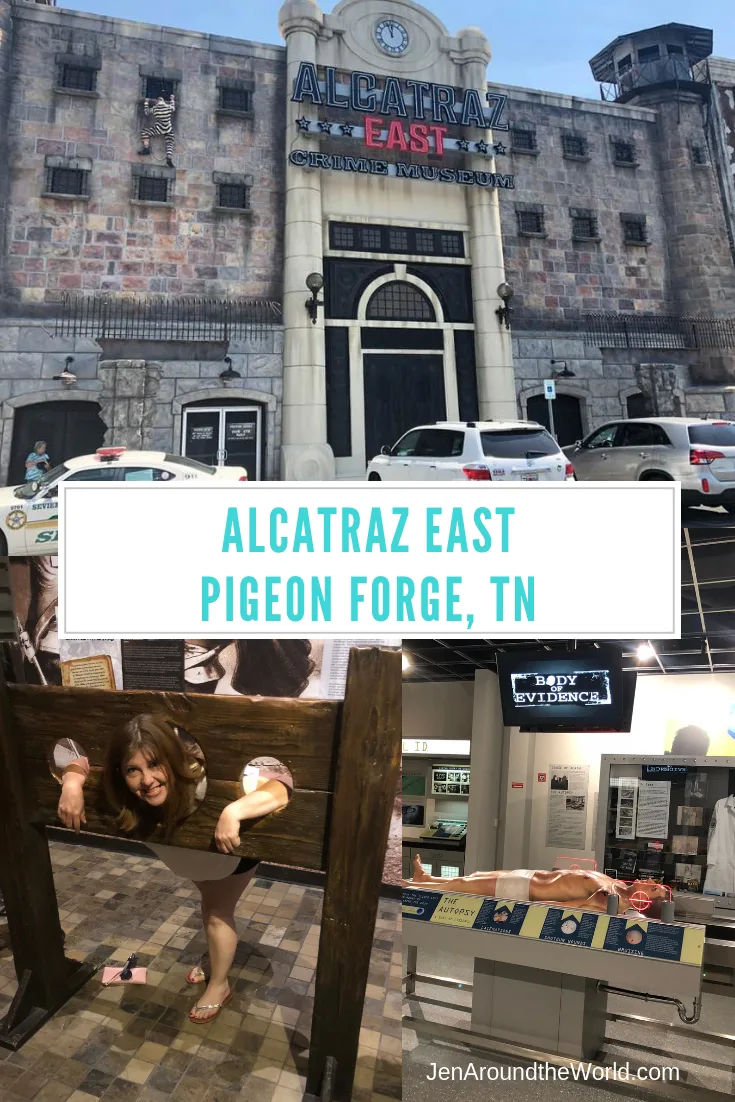 About Alcatraz East
Explore American history from a different perspective in five unique galleries that burrow deep into criminal profiles, the penal system, victim's stories, crime prevention, forensic science, law enforcement, and our justice system. The museum is 25,000 square feet, spread over 2 floors and includes over 100 interactive displays.
The Galleries Include:
This gallery features the evolution of crime and criminals, from greed-driven pirates and gunslingers of the Old West to today's white-collar criminals, events such as 9/11, and our infamous getaway cars exhibit, including the Bronco from the O.J. Simpson chase.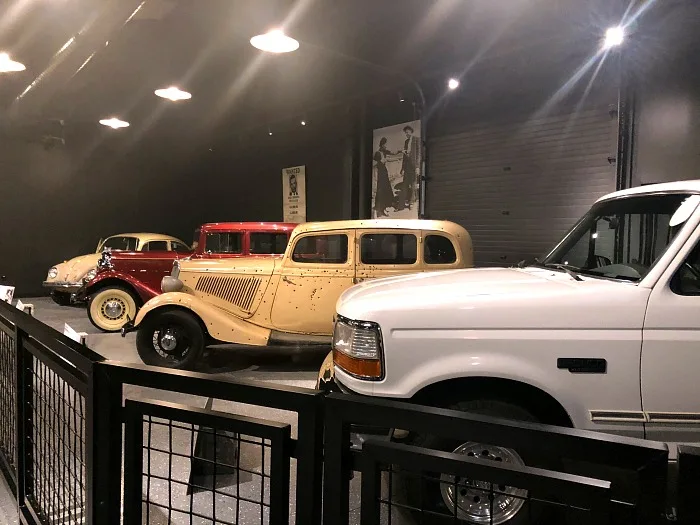 From a police lineup, to mug shots, a lie detector test, and experiencing the cold iron bars and claustrophobia of a jail cell, the museum presents the severe consequences of crime.
Learn how to solve crime through the use of forensic science, such as ballistics, DNA and blood analysis, fingerprinting, and facial reconstruction.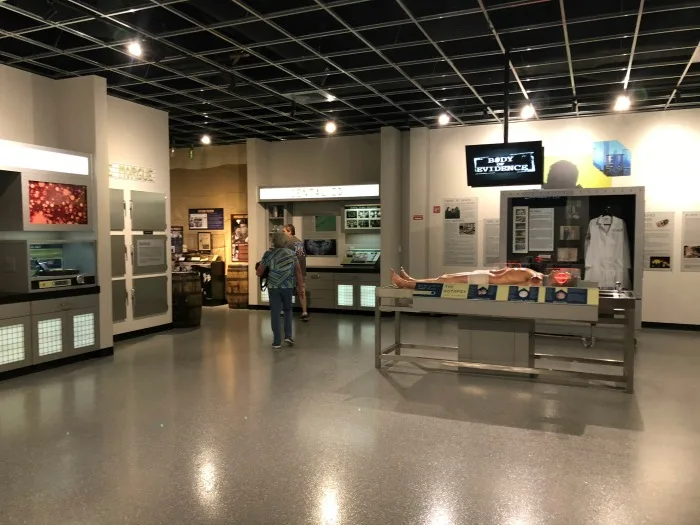 From local police officers to famous lawmen, such as Eliot Ness and Buford Pusser, and federal agencies like the FBI, the Crime Fighting gallery showcases the vast network of law enforcement agencies and departments dedicated to keeping our neighborhoods and country safe.
Have you ever bought a designer purse or watch on Canal Street in NYC? Camouflaged as a coveted brand but at a price a bit too good to be true? Enter the world of counterfeit crimes.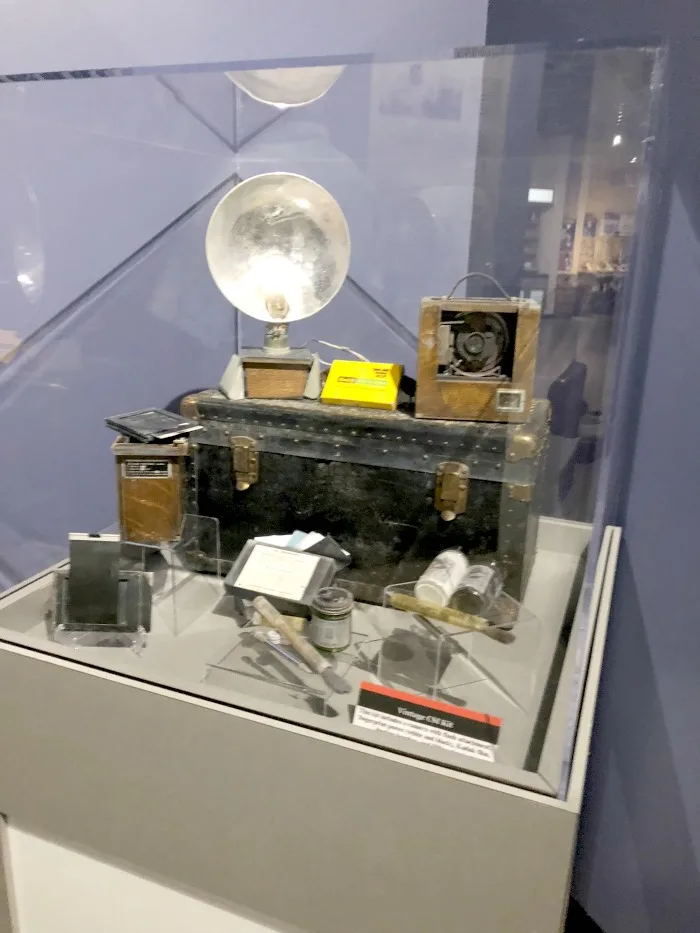 This gallery also features crimes related to entertainment figures and sports stars.
My First Reaction
Y'all — Stephen and I loved everything about this place. Every gallery and attraction inside had my attention fully on. There was so much rich history inside that we took our time reading each and everything in there. I recommend it as well — especially if you like crime and history as much as I do!
Oh — and be sure to do all the interactive displays they have. My favorite was the DUI intoxication one. It really brought to light what its like if you drink and drive. I honestly couldn't believe it!!
Group Discounts
They also have great discounts for tour groups, and they have homeschool days and educational tours as well. Just visit the site here to find out more information.
If you are planning a trip to the Smoky Mountains, visit Pigeon Forge, TN. The Alcatraz East is definitely one attraction you will not want to miss.