Kentucky is my home state. I have lived here my entire life. Because of that, I have traveled to many places and have had some great food.
Don't believe me? Check out this post on some awesome Georgetown KY restaurants.
If that is not enough to prove to you, check out this list of Paducah KY restaurants, or Harrodsburg KY restaurants. The point is — I love to eat and Kentucky has some of the best food out there.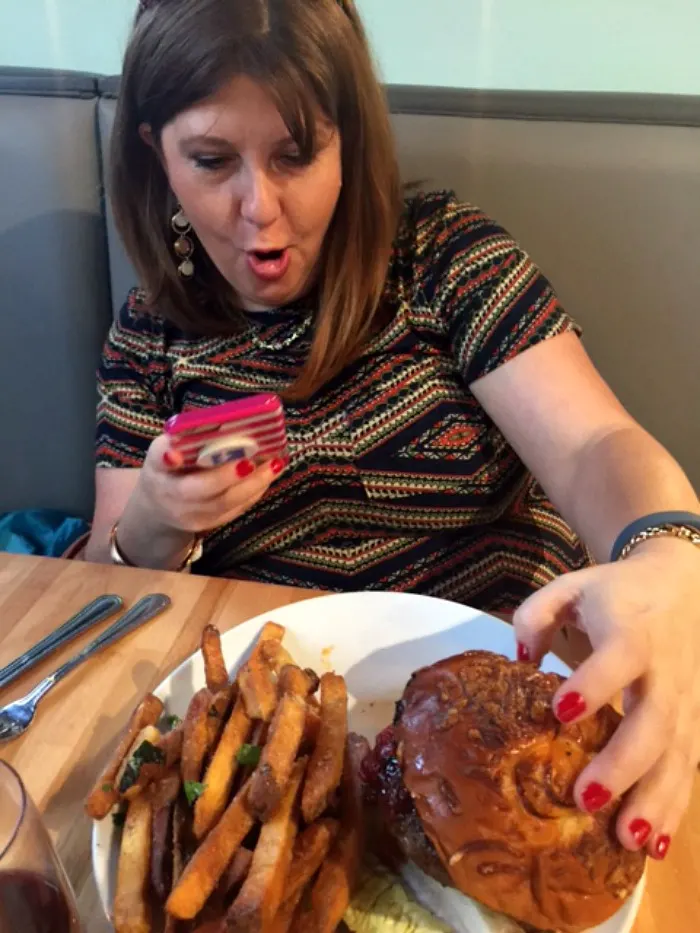 We love our bbq and our fried chicken. We can make a mean chili, but when you find a state that has some knockout delicious juicy burgers — you know you have a good thing.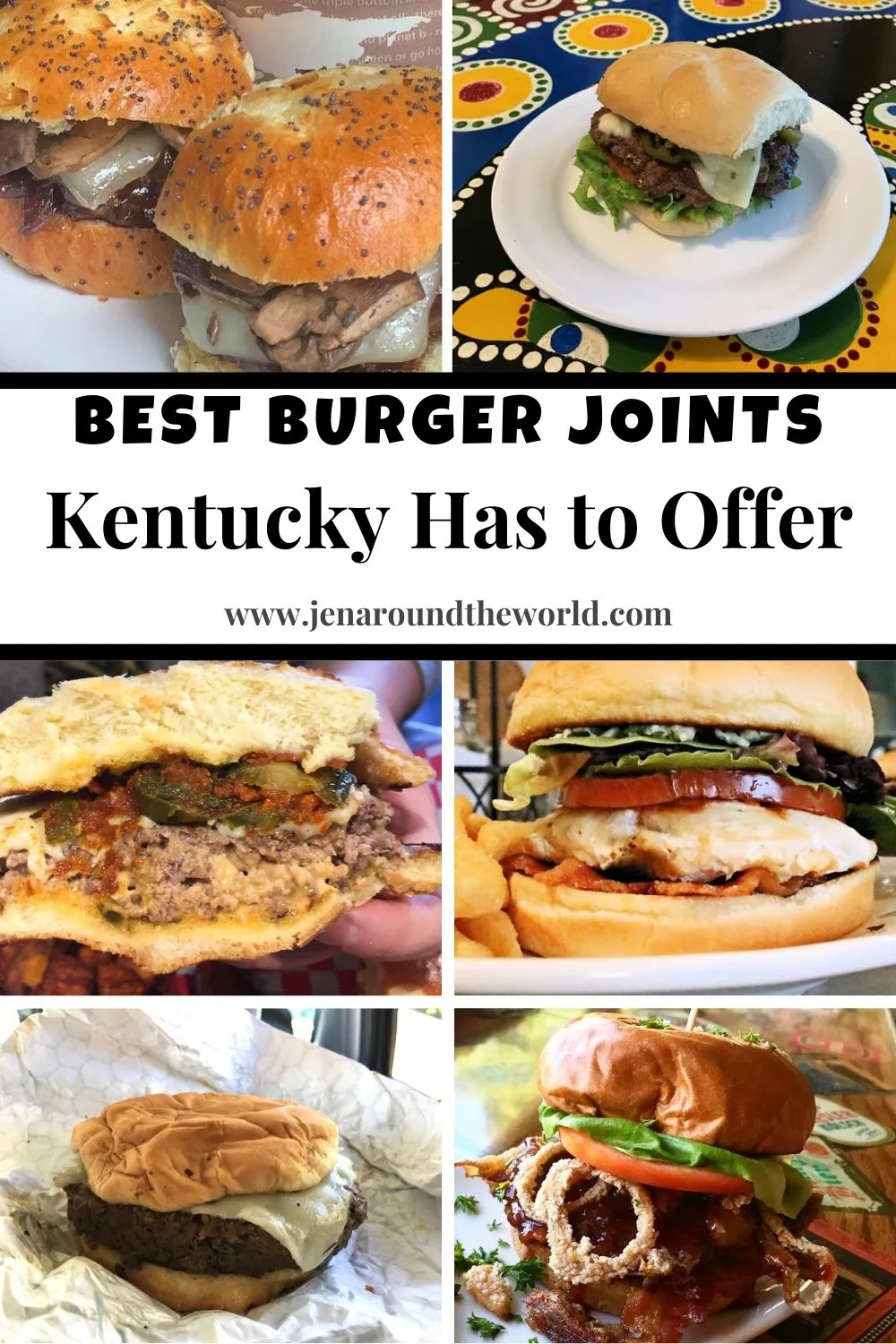 In today's post, I want to share with you all the top burger joints in Kentucky. I have eaten at many of these places and tend to agree that Kentucky serves up some of the finest burgers in the USA.
Best Burger Joints In Kentucky
Belew's Dairy Bar – Aurora, KY
First and foremost on my list of burger joints will always be Belew's Dairy Bar in Aurora, KY. This is located right near Kentucky Lake and has been making delicious burgers since 1951. Now, there is nothing special about the burgers they make here. They are just your simple cheeseburger and hamburger.
It's the way that they are cooked that makes them the best in my book.
The patties are super thin with crispy, crunchy edges. Huge buns that have been buttered and toasted to pure perfection. Every time I bite into one, my jaws lock because the flavor is so amazing.
The burgers run around $2-$3 and are worth the 2-hour wait on opening day! Yes, you read that right. They are only open from April-September. On opening day, you can expect a long wait, but trust me. It's worth it. And don't forget to get a milkshake too because those are amazing as well.
Calvert City Drive-In — Calvert City KY
This is my town and right down the road from my house is one of the best burgers out there. It's not a restaurant, but the Calvert City drive-in. Yes, we have an old-fashioned drive-in with great pizza, delicious popcorn, and burgers that people stand in line for.
I remember the first drive-in burger I had and was impressed that something this good came from a drive-in theater. There is nothing fancy about it — just a good old fresh patted-out cheeseburger dressed — and it is excellent!
The Station Burger Co – Paducah KY
Another favorite of mine is The Station Burger Co in Paducah, KY. They serve some of the best burgers here that I have ever put in my mouth.
I always go hot and spicy because that is my thing. A couple of great burger suggestions are the Arson Burger (my favorite) and the Station Burger 402(double with bacon cooked into the meat). Don't forget to grab an order of their fresh-cut fries as well.
Mad Mike Burgers – Newport KY
A few years ago while on a trip to the Creation Museum, I had the opportunity to eat at Mad Mike's Burgers. Seriously — his burgers are to die for and so full of flavor. If you like Greek flavor, get the Pride of Zeus Gourmet Burger.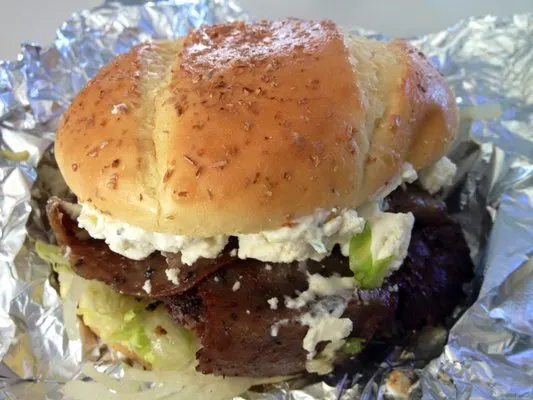 It is loaded with gyro meat, feta cheese and more. It was seriously one of the best burgers ever.
You can check out all the gourmet burgers that Mad Mike's offers. They also serve some great cajun fries too.
Just Hamburgers – Paducah KY
When my husband suggested awhile back about eating burgers at a place called Just Hamburgers, I was like — dude — that building looks run down. Don't let that old burger joint building stop you because they have some knockout sandwiches.
They just opened a second location over by the mall and it is great. Before the second location opened, you would have to stand in line for a while to get a burger. If you wanted to sit inside, good luck because there were only a handful of seats. The wait though was worth it.
They do specialty burgers all week long, so there is always something new to try. In fact, when I looked at their menu for this week — they are featuring The Green Goblin — It's a double burger topped with White American cheese, chorizo, and fire-roasted green salsa.
Davo's Burger – Hopkinsville, KY
When my mother-in-love lived in Hopkinsville, she loved eating at Davo's. I wasn't really for sure what all the hype was about until I had the opportunity to eat there.
First and foremost, you need to get an order of the deep-fried bacon before you do anything else. This stuff is amazing and they give you maple syrup to dip your strips in.
Then, for a great burger choice, go with the Aloha Burger. It is a burger with Teriyaki Sauce, and then with grilled pineapple on top. It is so good and so delicious!
Josie's – Georgetown KY
I have been to Georgetown now a couple of times and every single time I go, I always make it a point to go to Josie's. They have THE BEST burgers. Not only that, but their breakfast is off the chain, and just about anything you get here is mouthwatering.
But since we are talking burgers, let me tell you about my favorite burger from Josie's — the Spicy Jalapeno Burger with Sweet Potato Fries.
It is so delicious and if you listen to the staff, they will tell you that those burgers are hand patted — spanked — before going on the grill which makes them even better!
The Kentucky Fudge Company – Harrodsburg KY
When I visited Harrodsburg not too long ago, I stopped in at my favorite lunch spot — The Kentucky Fudge Company. This place used to be a drug store but they turned it into a restaurant but kept the drug store decor.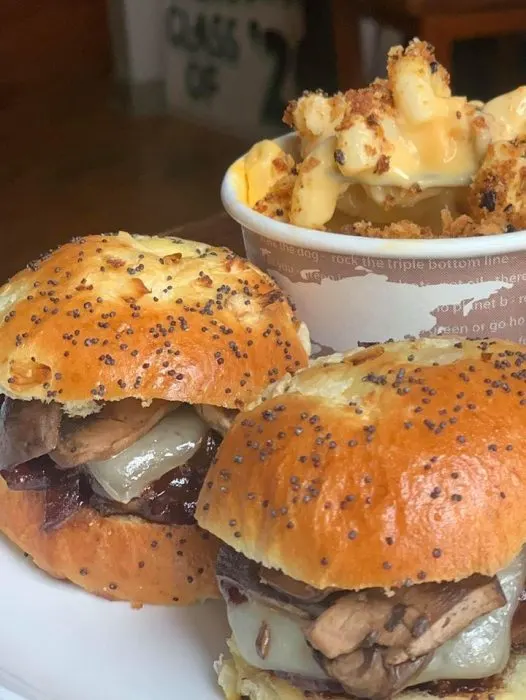 They have all kinds of special burgers that they make so if you are following them on Facebook, you will know when they have certain specials going on.
They have amazing fudge but their burgers are 100% nothing but awesome. My favorite burger from here is the Bacon Pimento Cheeseburger.
Cliffside Diner – Frankfort KY
When I put out the word on Facebook that I was looking for the best burger joints in Kentucky, one of my readers shared about her favorite — Cliffside Diner in Frankfort.
Everyone commented on her suggestion and agreed with her that it is THE BEST burger in Frankfort.
From the menu, I read a lot of great suggestions but the one that caught my attention was the Beer Cheese Bacon Burger. The next time I am in Frankfort, I will be stopping here to give it a try!
Ollie's Trolley – Louisville, KY
Another fan favorite from my Facebook page is Ollie's Trolley in Louisville. When asked what burger to get, the consensus was The Ollie Burger which is made with 32 spices and is packed with flavor.
HIH Burger – Murray KY
My husband is all about finding great hole in the wall burger joints and diners. He could definitely work with Guy Fieri on Triple D because that is his thing — finding those places that serve excellent burgers.
HIH Burger in Murray has been around for ages and has a great breakfast, lunch, and dinner — no matter what you get!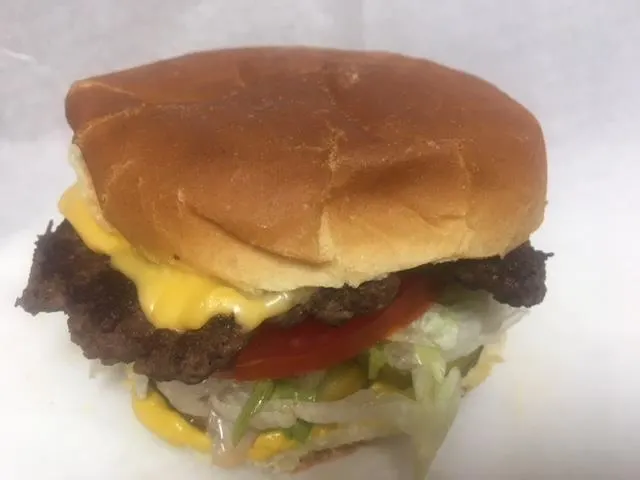 My favorite burger to get from HIH is the basic double cheeseburger topped with grilled onions, mustard, and pickles. It is simple, but oh so delicious!
Parcell's Deli and Bakery – Draffenville, KY
Right here just about 5 minutes from my house, we have the most amazing burger joint which just happens to be a deli, a bakery, a shopping marketplace for local artisans, and just recently a coffee shop.
Parcell's Deli & Bakery has amazing food, but my favorite day to visit is on Thursday when they have their Bacon Max Burger! It is the most delicious burger you will ever put in your mouth. They also make their own hamburger bun and bread so everything is excellent.
They also have a Spicy Jalapeno burger that you cannot go wrong with. That is usually my choice when it is any other day but Thursday.
Tap 216 – Murray KY
When we discovered Tap 216 in Murray, my hubby and I were excited. We had been looking for another great restaurant that served excellent burgers. Tap 216 is located right beside the Murray State University Campus so it's easy to find.
The first time I ordered The Jammin' Burger and took that bite, I knew we had found it. When you add onion jam, fried shallots, and gouda cheese to a burger — you get my full attention!
We have eaten here SO MANY times and each time I get something different. If you want a great appetizer, get the cheese curds or the pork rinds. They are out of this world.
Mussels and Burger Bar – Downtown Louisville KY
Another reader favorite on Facebook was the Mussels and Burger Bar in downtown Louisville. When I asked what burger was their favorite, they said you cannot go wrong with a classic.
However, the BBQ Burger is THE BEST! Topped with fried cheese curds, tempura-battered onion rings, remoulade coleslaw, and pickles and then served with french fries.
After glancing at this menu, I am definitely going to want to hit this place up the next time I am in Louisville.
Hamptons Dairy Mart — Elkton, KY
Another reader favorite in Kentucky is in the small town of Elkton, Ky — Hampton's Dairy Mart. Have you ever been there?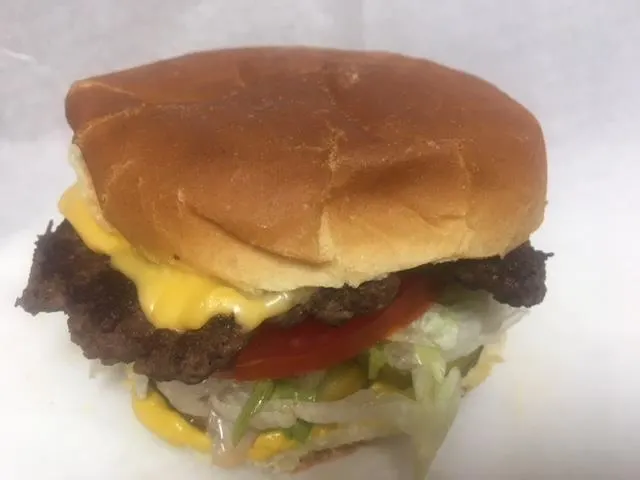 I asked which burger is the best and of course, the classic cheeseburger can't be beaten. But they have an amazing Pizza burger that is out of this world, from what I am told. I couldn't find it on the menu, but I was assured it is something I need to try.
Local Favorites
All my readers are serious about their burgers and these are the ones that are an honorable mention straight from the mouths of my followers!
Paducah Beer Werks: Paducah KY (Get the Blossom Burger)
Ferrell's Snappy Service: Locations in Cadiz, KY and Hopkinsville, KY
Black Patch Grille: Princeton, KY
Island Burgers: Island, KY
Sammons: Murray, KY
Off the Hoof: Mayfield and Draffenville KY (Get the Bacon Hell Burger)
Conclusion
So there you have it! Those are MY choices (and a few from my readers) that I feel deserving of the title of Best Burger Joint in Kentucky. If you have a burger joint you feel should be on this list, send me a message and tell me why and what your favorite is and I will do my best to get it added!