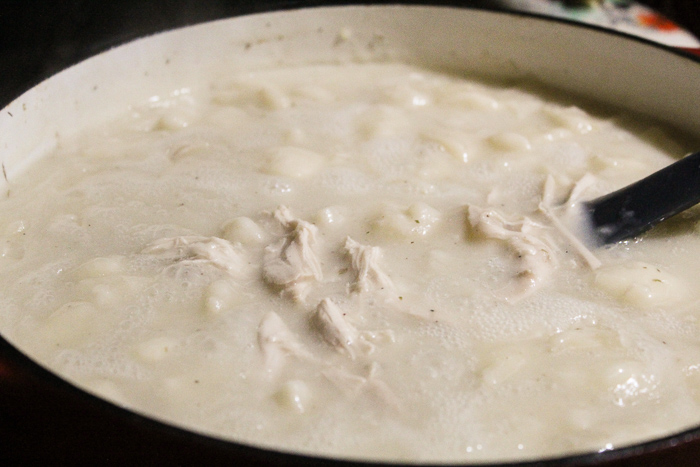 A few years ago, I tried my hand at making old-fashioned chicken and dumplings. I will say that this is one of the easiest and tastiest recipes I have ever made in my entire life!
Growing up,
chicken
and dumplings were one of those meals that were a weekly staple in our home. It made a large pot and fed all of my family — me, my. mom, dad, and four other brother and sisters.
This recipe starts with a whole
chicken
that you simmer until it is tender perfection. Then you add in a ton of yummy seasonings.
Then the dumplings are made with pantry ingredients that get simmered in the
broth
until plump and tender.  This is a family favorite that is always requested again and again!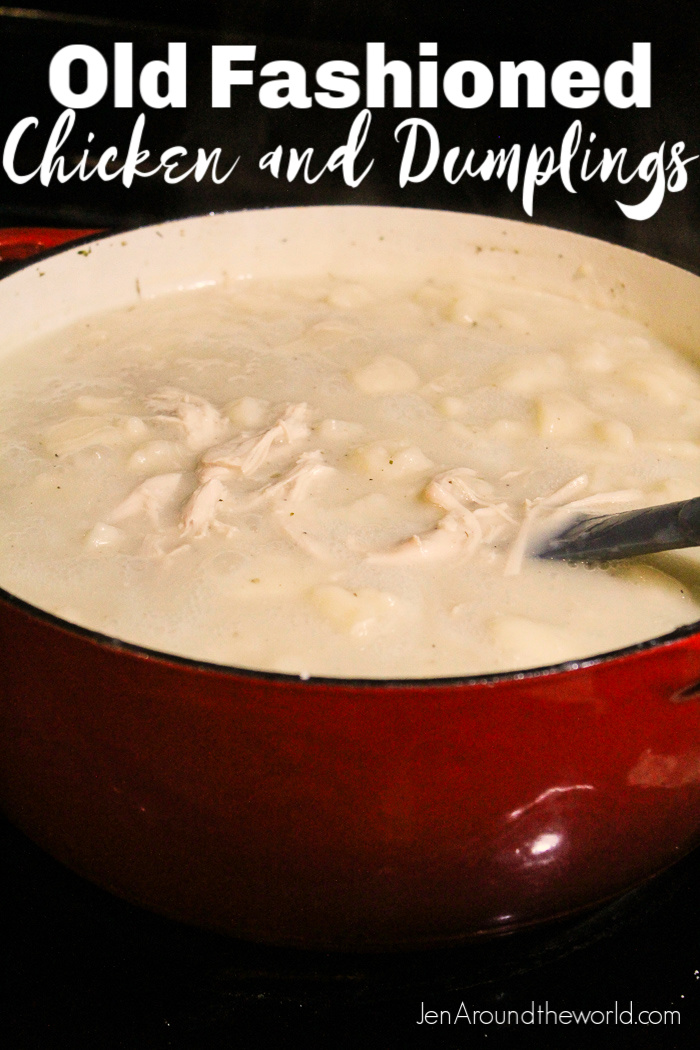 This recipe has been in my family for years and as a grown-up, I have been feeding it to my family for years as well. We always make extra dumplings because you cannot ever have enough dumplings when making this pot of deliciousness!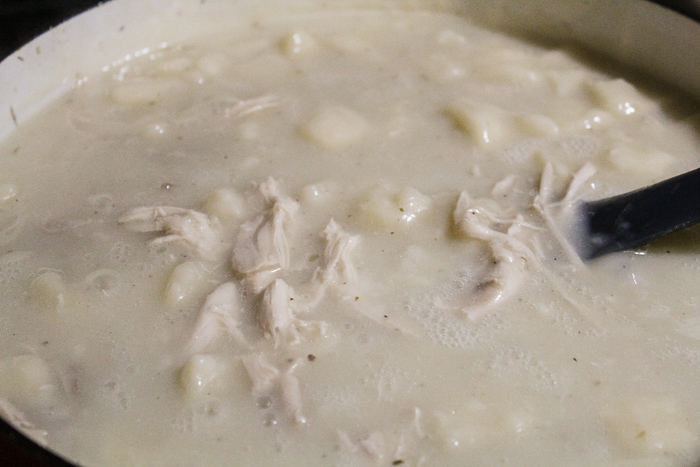 Old Fashioned Chicken and Dumplings
This recipe is one that has been in my family for years. We love it and it makes a huge pot of soup!
Ingredients
1 whole chicken, about 3 pounds
10 cups of water, salt like you would for spaghetti for added flavor
2 whole bay leaves
1 tablespoon of oregano
1/2 of an onion, leave it in its half form--I just set it in the water for flavor
10 tablespoons of butter
1/2 teaspoon salt for taste
1/2 teaspoon black pepper for taste
4 cups of self rising flour
1/2 cup shortening
Instructions
Directions
Add water, bay leaves, oregano, onion, salt and pepper to the water. Place chicken in the water and turn stove to medium heat. Cover and let cook for about an hour or so. Remove chicken and allow it to rest. Add butter to the water.
While butter is melting, place flour and shortening in a bowl and mix together until it is crumbly. Take one and a half cups of the liquid from the pot (don't worry if the spices get in the dough mixture--that is what makes it good) and pour in the flour mixture. Mix well. Dump out onto a floured surface and roll dough to about a half an inch thick(dumplings will plump in the mixture). Cut into 1" by 1" squares and drop into broth. Allow to cook for about 10 min. (Right before dropping the dumplings in, be sure and remove the onion and bay leaves).
This meal is one of those that is SO comforting on a cold winter's day. It is frugal and perfect for the budget-friendly cook!
Have you ever made Chicken and Dumplings before?