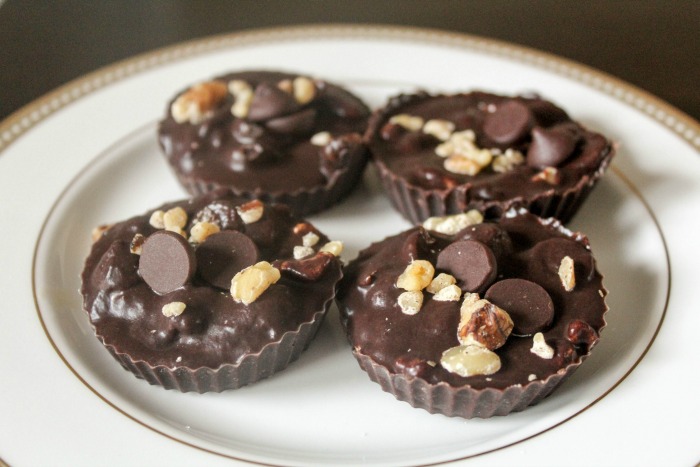 I am loving all these great healthy recipes I am finding. I recently saw this amazing Coconut Oil Fudge recipe on Pinterest, so we decided to make it just to see what it tastes like. It is like eating a healthy almond joy candy bar.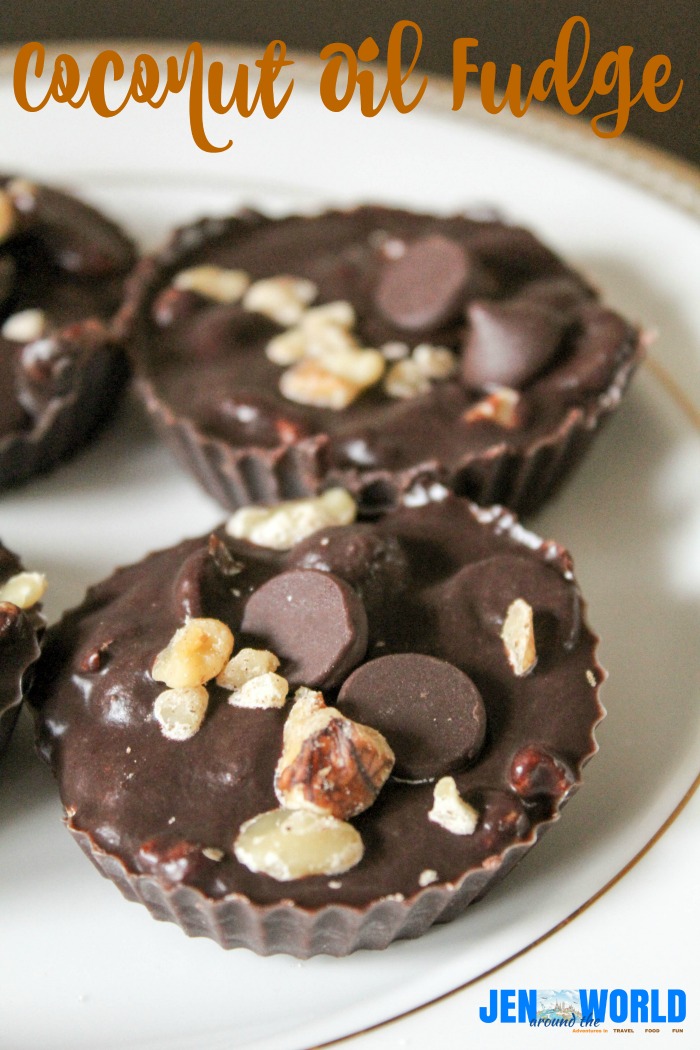 This is so good and super healthy for you. If you get a chocolate craving and don't want to eat pieces laden with lots of sugar and such, then you need to make this — pronto.
It takes about half an hour to make this and then you have this plate of fudgy chocolate pieces made with coconut oil, dark chocolate chips, honey, walnuts, and cocoa powder in front of my face.
Then, in just a split second later, they were in my mouth, and it makes me a very happy camper.
Coconut Oil Fudge
Coconut Oil Fudge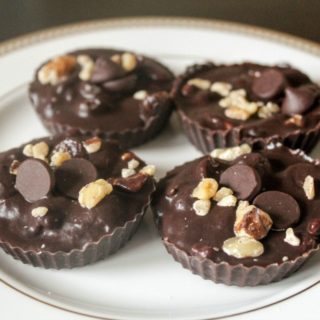 Ingredients
½ cup melted coconut oil
¼ cup honey or maple syrup
½ cup unsweetened cocoa powder
¼ teaspoon vanilla extract
Dark chocolate chips for garnish
Pinch of salt
Unsweetened shredded coconut, for garnish (optional)
Chopped Walnuts, for garnish (optional)
Instructions
Using silicone cupcake holders, place them in a muffin tin and set aside.
In a small bowl, whisk together the coconut oil, honey or maple syrup, cocoa powder, vanilla, and salt until very smooth.
Pour mixture into each cupcake holder. We only fill it about 1/4 of the way full.
Then sprinkle the shredded coconut on top, as well as chopped walnuts, and dark chocolate chips. Refrigerate it for about an hour.
Be sure to keep them refrigerated.
You can find more great recipes from our friends at the Village Bakery.
For more Pinterest remakes, visit a few of my favorite bloggers: