This easy homemade alfredo sauce is my go-to sauce any time I am wanting a good pasta dish. It's simple and easy so no need to buy store-bought ever again.
For the longest time in my kitchen, the only alfredo sauce I would use was the jarred stuff you find by the spaghetti sauce at the supermarket.
However, one day, I decided to try my hand at making homemade alfredo sauce from scratch and my life has never been the same since!
There are many alfredo sauce recipes out there –but I feel like mine is simple and easy and will make any dish you make soar above the rest.
Are you ready to find out how to make this alfredo sauce easy and simple? Seriously — it's so simple to make, even your two-year-old could make it.
This sauce would go great with this herb focaccia bread.
How to Make Alfredo Sauce at Home
To make a really good alfredo sauce at home — you need one key ingredient — Parmesan Cheese.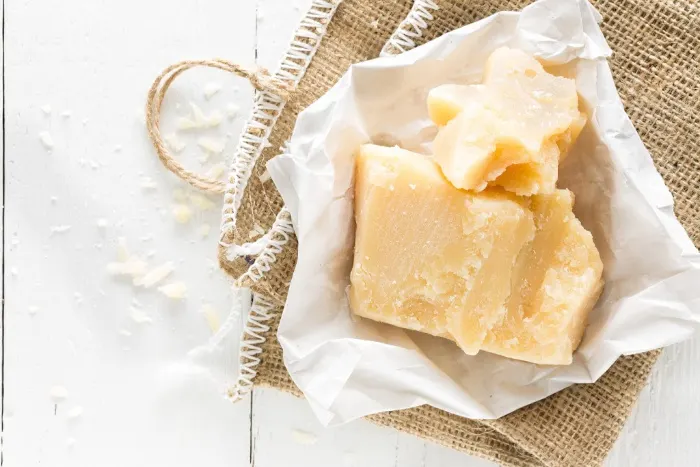 Now, when I make alfredo sauce at home, I prefer fresh Parmesan Cheese. You can buy the wedge version, or you can buy the fresh stuff already grated. It's better to use this when making it.
However, in a pinch when I do not have fresh Parmesan cheese, I have used the jarred grated stuff that is used to sprinkle on top of spaghetti and such.
What is Traditional Alfredo Sauce Made of?
Traditional Alfredo is a simple white/cream sauce. It is made from butter, heavy cream, and parmesan cheese. While the original style is great, I simply like to add garlic, salt, pepper, and sometimes even Italian seasoning to make Alfredo sauce taste even better!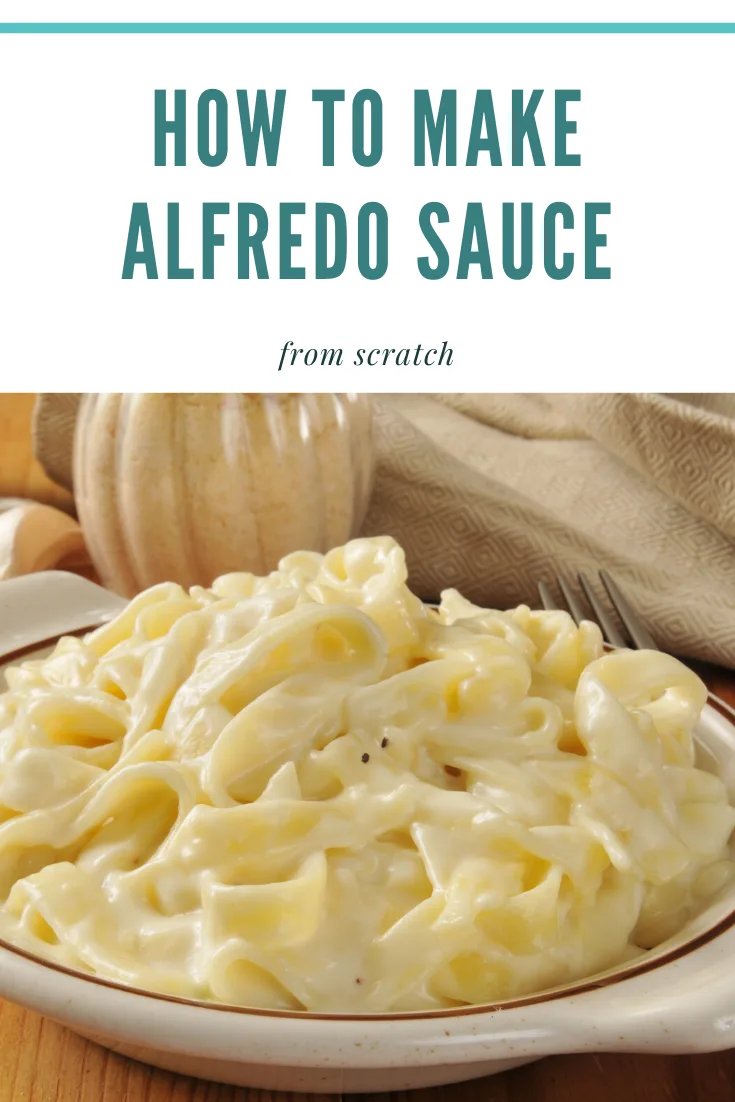 This sauce goes great on so many pasta dishes — and if you want, you can use any kind of meat you can find out there.
For me, I have made recipes like my Grilled Steak Alfredo — and this is my go-to sauce anytime I make it.
Other recipes you might be interested in making —
Delicious Cajun Sausage Alfredo
Grilled Chicken Alfredo (recipe coming soon!)
You can use this sauce to top any kind of pasta that you have in your pantry, or you can be adventurous and make homemade pasta!
Whichever way you choose to eat it, I will never be buying store-bought alfredo sauce again. From now on, I will be making it fresh and homemade every single time.
Yield: 2 cups
Homemade Alfredo Sauce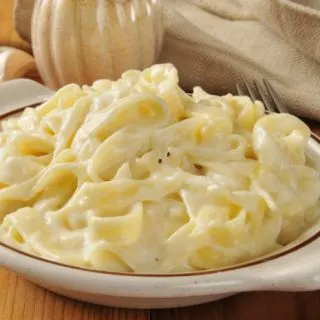 This easy alfredo sauce goes great on all kinds of pasta dishes.
Ingredients
1/2 cup butter, room temperature
3/4 cup grated Parmesan cheese
1 cup heavy cream
Salt and Pepper to taste
Instructions
In a medium sauce pan over medium heat, melt butter.
Next, add the heavy cream and mix the butter and cream together.
Heat until the cream is warmed through.
Add Parmesan cheese and continue to stir until sauce just starts to thicken.
Taste and season with salt and pepper if needed.
Pour sauce over fettuccine noodles and add your choice of meat. Serve hot or at room temperature.
Recommended Products
As an Amazon Associate and member of other affiliate programs, I earn from qualifying purchases.
Nutrition Information:
Yield:
12
Serving Size:
1
Amount Per Serving:
Calories:

162
Total Fat:

17g
Saturated Fat:

10g
Trans Fat:

1g
Unsaturated Fat:

5g
Cholesterol:

48mg
Sodium:

204mg
Carbohydrates:

1g
Fiber:

0g
Sugar:

1g
Protein:

2g