My recipe for bacon jam is one that has quickly become a favorite around here. Served over Al Fresco Sweet Apple Chicken Sausages for the perfect bite of deliciousness.
I received complimentary coupons from Al Fresco in exchange for this post.
Anyone who knows me knows my love of all things bacon-related. So WHY did it take me SO long to make this amazing bacon jam?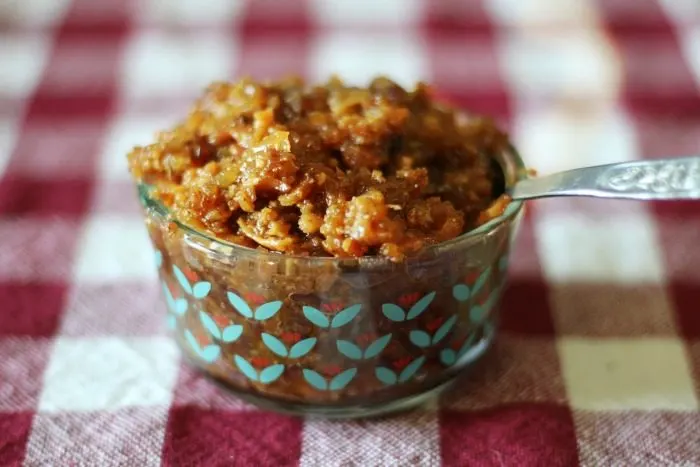 When you create foods like this and keep them stored in your refrigerator, then it makes it SO easy to create a weeknight meal like my Bacon Jam served over delicious Al Fresco Sweet Apple Chicken Sausages.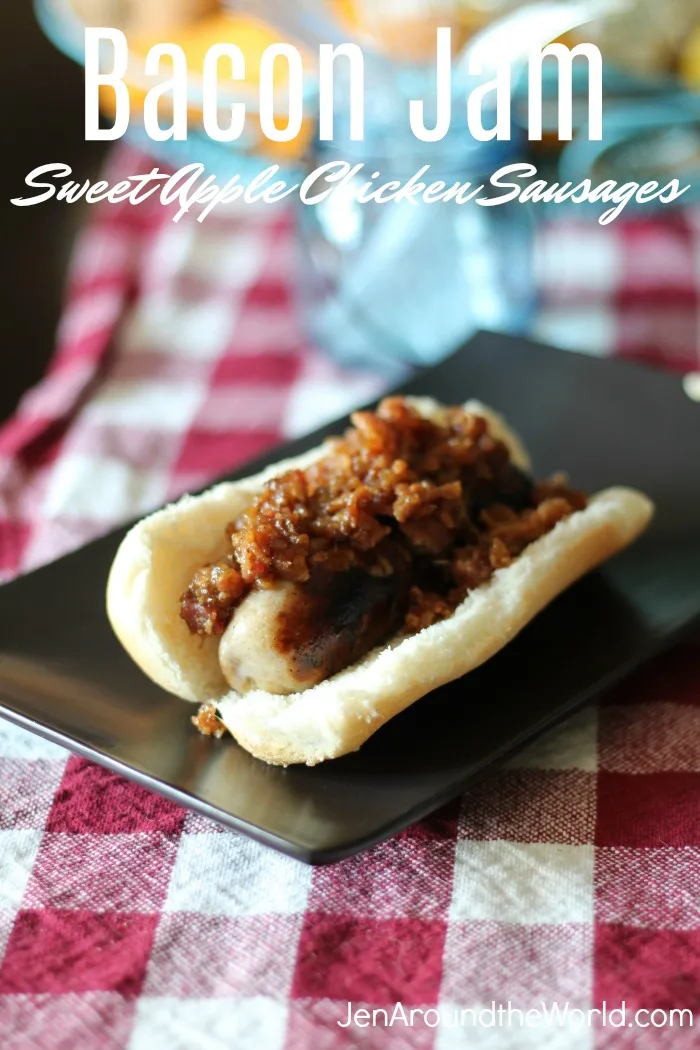 The reason I love the Al Fresco chicken sausages is because these sausages are fully cooked and only take minutes to make.
I serve these for breakfast, lunch, and dinner. They are so versatile and can be eaten alone, or in a dish like this one I recently prepared.
How to Make Bacon Jam
Making bacon jam is so easy. It is basically bacon and onions, cooked down and carmelized. Of course, you have to start with bacon 🙂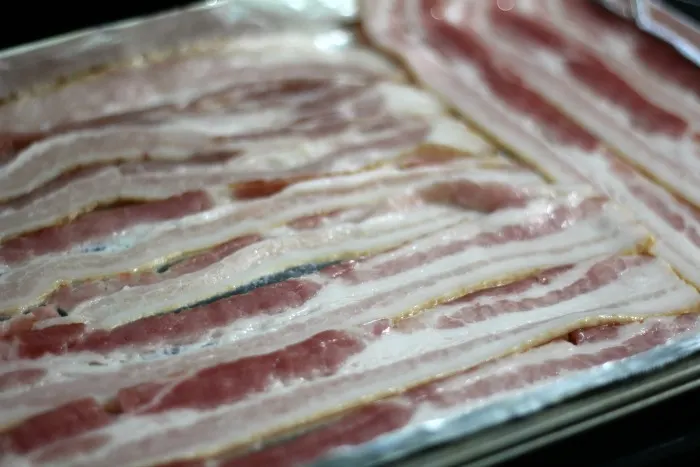 While the bacon is cooking (you can do this in the oven, on the grill, or on the stove top) grab your onions and start letting them cook down.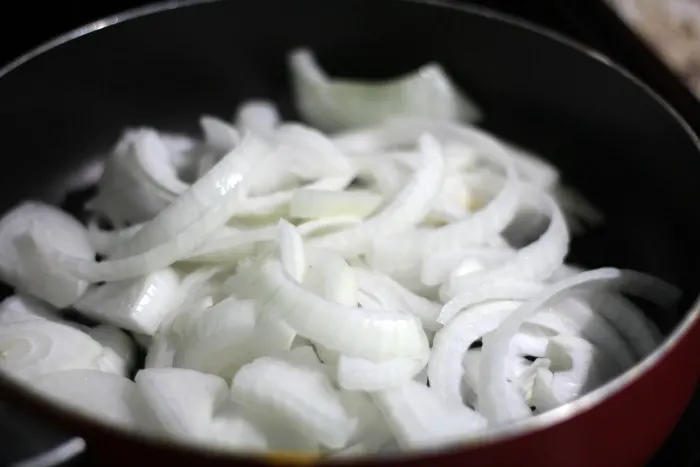 Just a good rough chop will work or you can even slice them — whatever is easiest for you. As they cook down, take your bacon out of the oven and TRY really hard not to eat any of it. Bet you can't do it!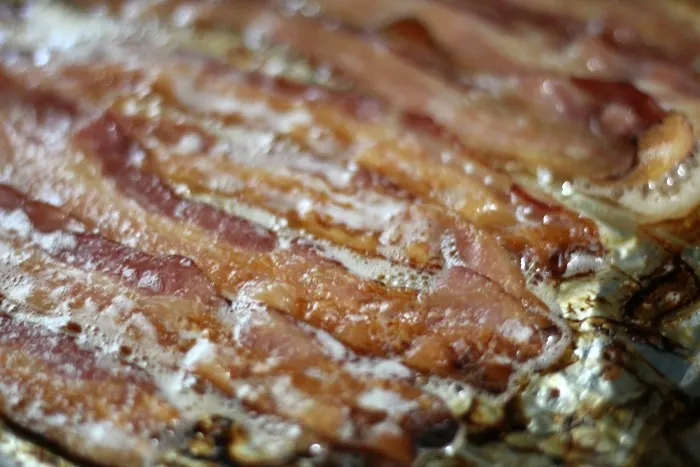 Once the bacon is done cooking, rough chop it. At this point, you can still a bite or two, but not too much because you are going to need all that bacon goodness to go into your onions in a bit.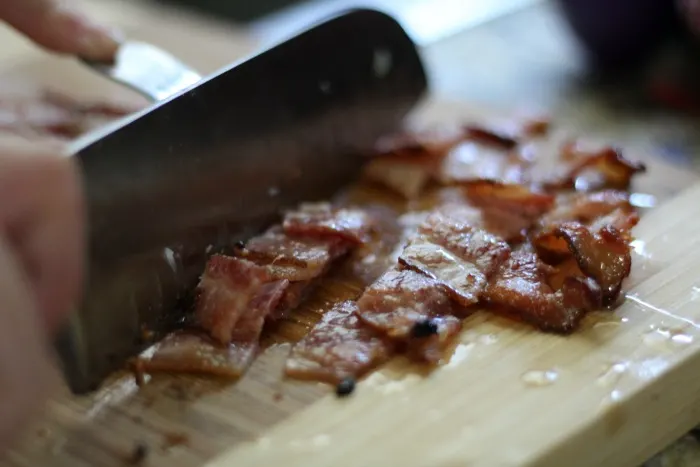 Now, mix together your seasonings and spices, your chopped bacon and your cooked onions into the pan and let it cook down until everything is browned and delicious looking.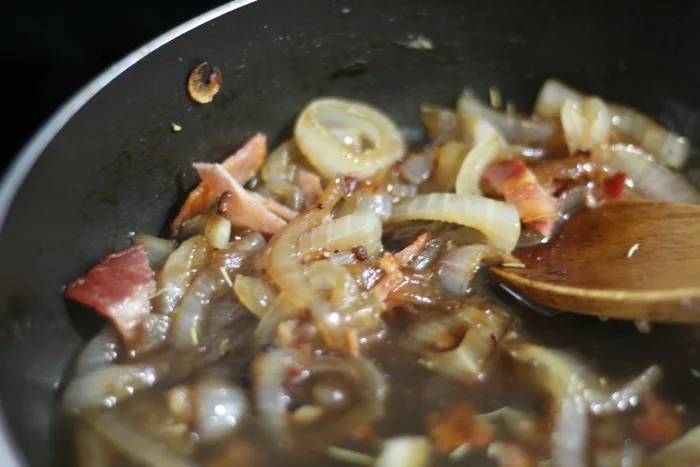 Now, a lot of people like to leave their bacon jam chunky with big bits of onion, but not me. I take mine and throw it into the food processor and chop it down until it is more jam consistency.
Serving Your Bacon Jam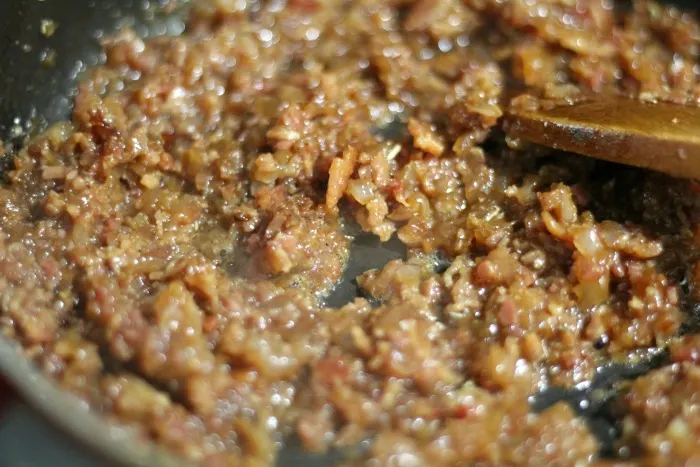 Then I throw it back into the pan and let it cook down even more until it is completely jam consistency. Then I store in a little bowl in the refrigerator for those days I want a delicious touch to my sandwiches.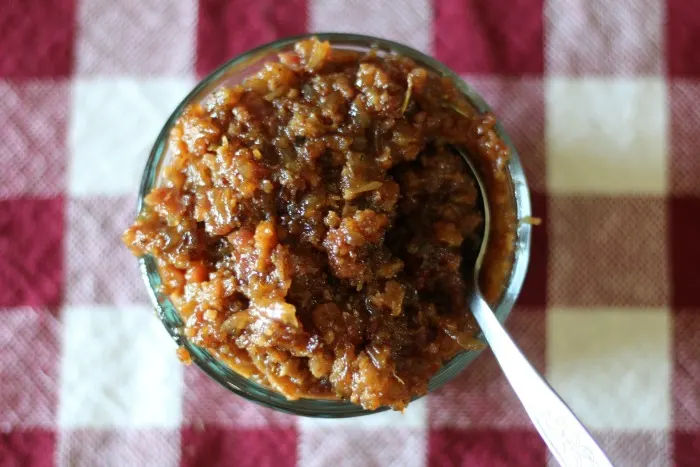 When I do this, it means I can have a meal on the table in less than 15 minutes, because it only takes 7-9 minutes for those Al Fresco Sweet Apple Chicken Sausages to brown up.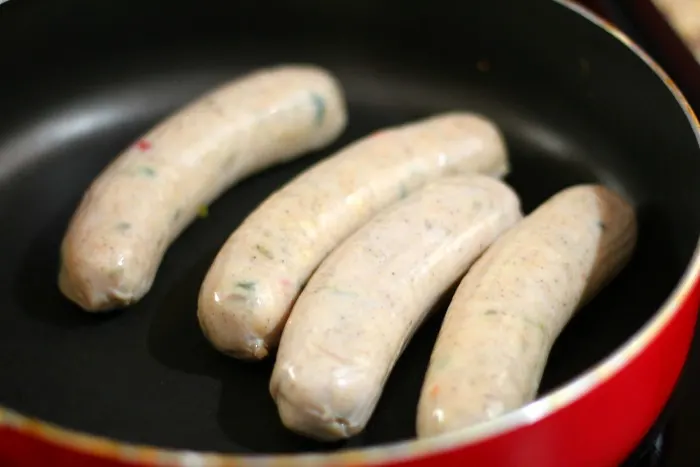 When you serve this bacon jam over those sausages, your mouth will sing praises! NO JOKE! I love that these sausages can be made in a skillet, on the grill, or in the oven.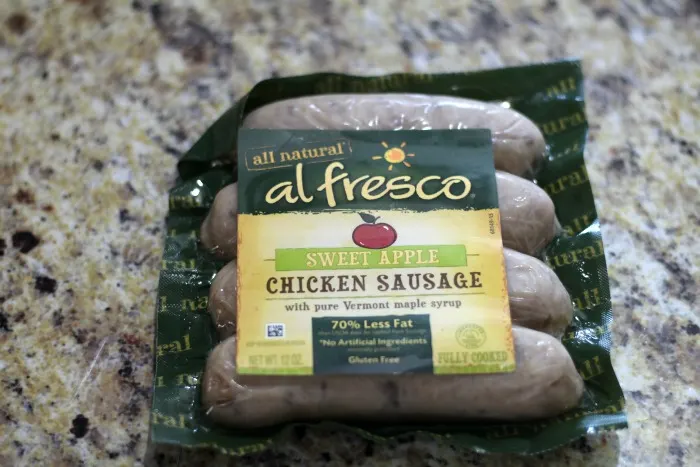 These are perfect for those hectic nights when the temperatures are raging and you don't want to heat your kitchen up.
Looking for Other Jams and Jellies recipes? Check these out
Yield: 1 half pint
Quick and easy Bacon Jam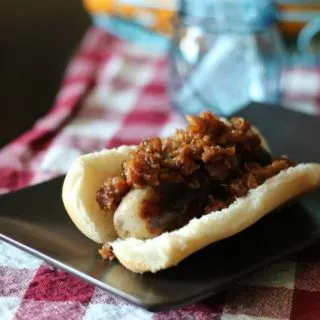 This bacon jam goes great on crackers, over sausages hot dogs and more.
Ingredients
2 pounds bacon, raw, chopped
2 teaspoons butter
2 large yellow onions, diced
1 tsp salt
1/4 cup brown sugar
1/4 cup apple cider vinegar
1 teaspoon dried thyme
1 teaspoon black pepper
1 pinch cayenne pepper
1/2 cup water
2 teaspoons balsamic vinegar
2 teaspoons olive oil
Instructions
Place bacon in a 350 degree oven and cook until done, about 10-15 minutes. Drain fat off and chop bacon into a rough chop.
Save the drained fat.
Add 2 tsp of bacon fat and butter to pot and return to medium heat. Add onion and salt, then saute for about 10 minutes, stirring frequently.
While onions saute, add cooled bacon to a cutting board, and run through with a chef's knife to reduce the size even further.
To onion mixture, add brown sugar, apple cider vinegar, dried thyme, black pepper and pinch of cayenne. Add bacon back in to pot and stir.
Add water and cook for 10-15 minutes until the mixture is "brick-brown" in color and thick.
Add olive oil and balsamic vinegar, stir well.
Nutrition Information:
Yield:
20
Serving Size:
1
Amount Per Serving:
Calories:

212
Total Fat:

19g
Saturated Fat:

6g
Trans Fat:

0g
Unsaturated Fat:

11g
Cholesterol:

31mg
Sodium:

421mg
Carbohydrates:

4g
Fiber:

0g
Sugar:

3g
Protein:

6g