I don't think I will ever buy another round of Little Cesar breadsticks again! I made homemade garlic breadsticks last week to go with a pasta dish we were having and I will say that these were scrumptious.
And if you're feeling adventurous and want to try out something new, you can give vegan garlic bread a try as well.
These breadsticks are super delicious and literally take no time to make.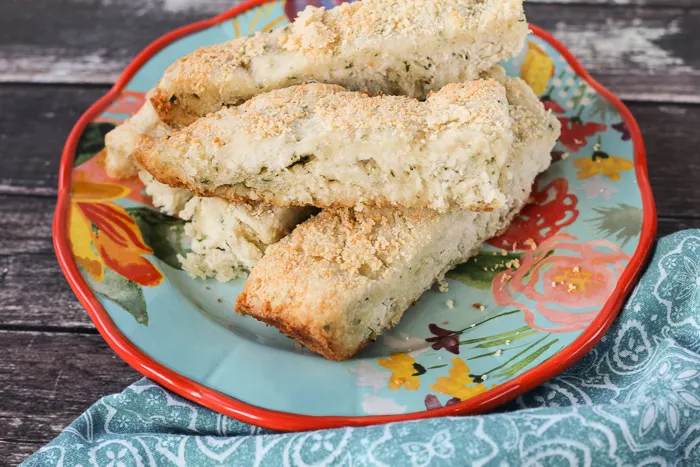 The Parmesan cheese on top adds a bit of crunch to the breadsticks. My favorite part about these though is the stick of butter that they are cooked in. It makes all the difference in the world.
How to Make Homemade Garlic Breadsticks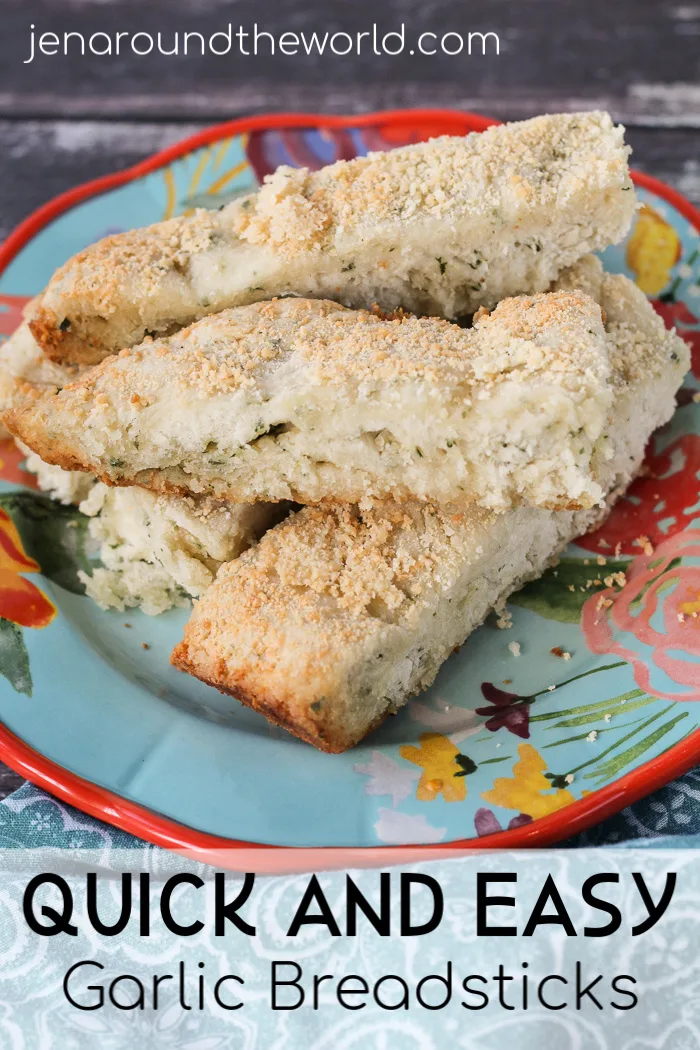 I even like these better than Little Cesar's breadsticks. They are that good. There are few things better in life than warm, soft, buttery bread fresh out of the oven. It is by far one of life's greatest pleasures!
Kayla and I started making these when we discovered homemade pizzas. Nothing goes better with Italian foods like pizza and Baked spaghetti like a big delicious batch of Quick and Easy Garlic Breadsticks.
It's even better when you can make them in just 20 minutes, slathered in butter, garlic goodness, and sprinkled with freshly grated Parmesan. Heck, you can just skip over the main dish and munch on these breadsticks all night long. Just don't forget that extra Parmesan. You'll thank me later for it.
Check out these other delicious bread recipes
Yield: 12 breadsticks
Homemade Garlic Breadsticks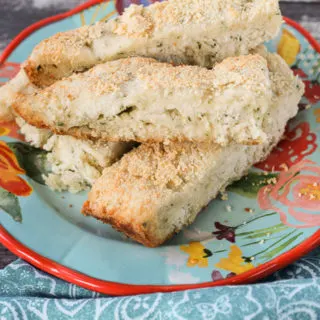 These breadsticks are super quick and easy to make. Nothing tastes better than fresh bread right out of the oven.
Ingredients
3 cups flour
1 teaspoon salt
1 teaspoon garlic powder
1 tablespoon dry parsley, optional, for decoration
1 tablespoon baking powder
1 cup milk
1/2 cup butter, 1 stick
1 more teaspoon garlic powder
1/4 teaspoon salt
Instructions
Preheat the oven to 425 degrees.
Add the flour, salt, garlic powder, baking powder, and parsley together.
Add the milk and stir until you get a nice ball of dough.
Knead the dough for a few minutes. If it is sticky, just add a little extra flour.
Lay dough out on the counter or on a piece of wax paper or butcher paper.
Roll out the dough to fit your pan (mine is a 13x9).
Place the butter in the pan and melt it in the oven. Sprinkle the extra garlic powder and salt in the butter.
Lay your rectangle of dough into the butter. Cut it into strips and then in half.
Place breadsticks in the oven for about 20 minutes. During the last few minutes of baking, sprinkle with Parmesan Cheese.
Nutrition Information:
Yield:
12
Serving Size:
1 breadstick
Amount Per Serving:
Calories:

131
Total Fat:

2g
Saturated Fat:

1g
Cholesterol:

6mg
Sodium:

191mg
Carbohydrates:

22g
Sugar:

1g
Protein:

3g