Do you love that Outback Steakhouse Brown Bread? I have the perfect copycat version that tastes just as good as the restaurant version.
I love making copycat versions of my favorite restaurant foods. One of my most popular posts on the blog is my Copycat Cheesecake Factory Honey Wheat Bread, which is a close recipe to this one– but has a couple of slight differences.
Another favorite copycat recipe is my Rafferty's Hot Bacon Dressing. If you crave this delicious salad and dressing, it will not disappoint. It is spot on.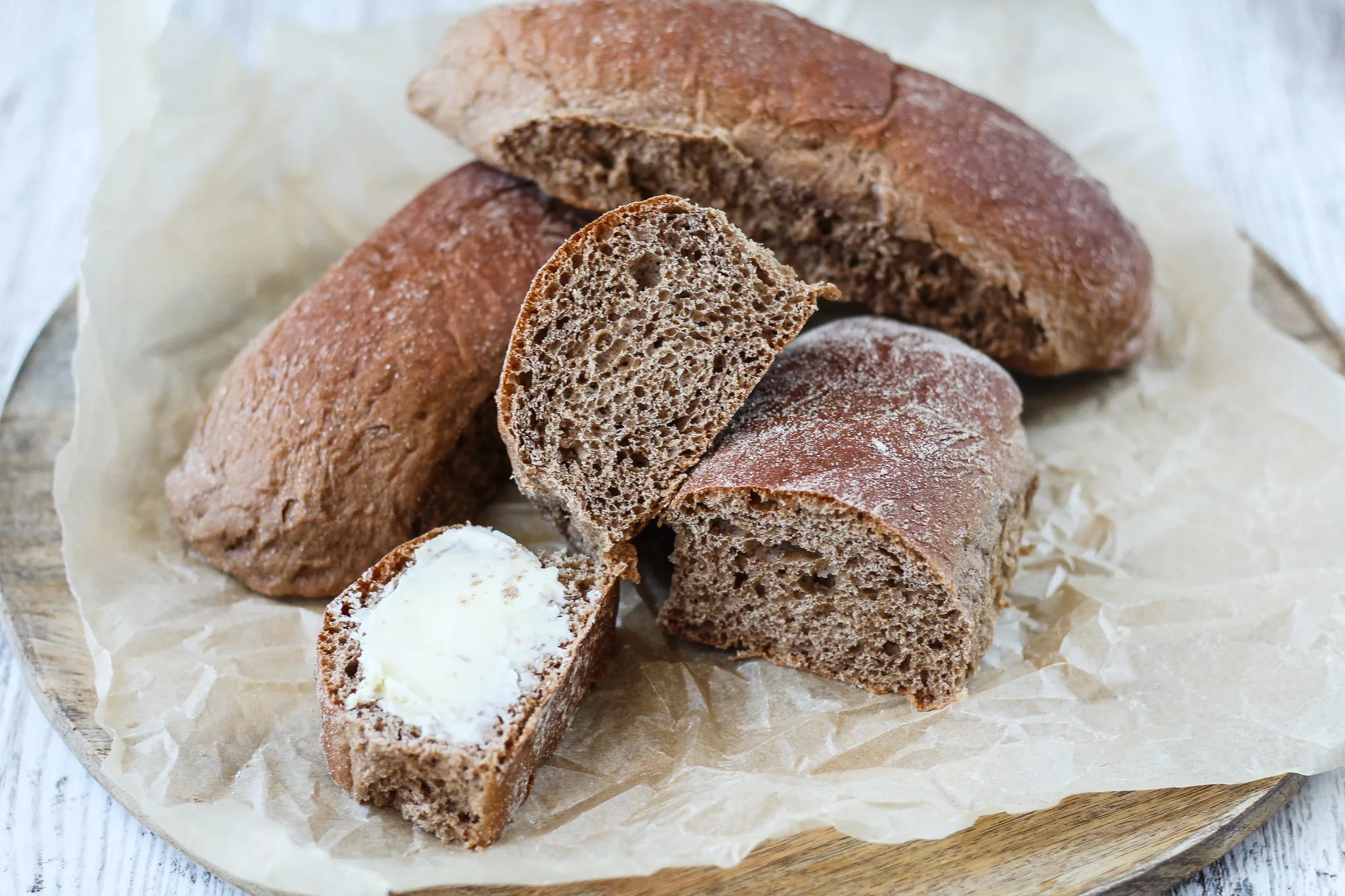 If Olive Garden is your jam, then you need to check out my Olive Garden Salad Dressing as well as the Chicken and Gnocchi Soup. Both are perfect copycat versions of the original and have great flavor.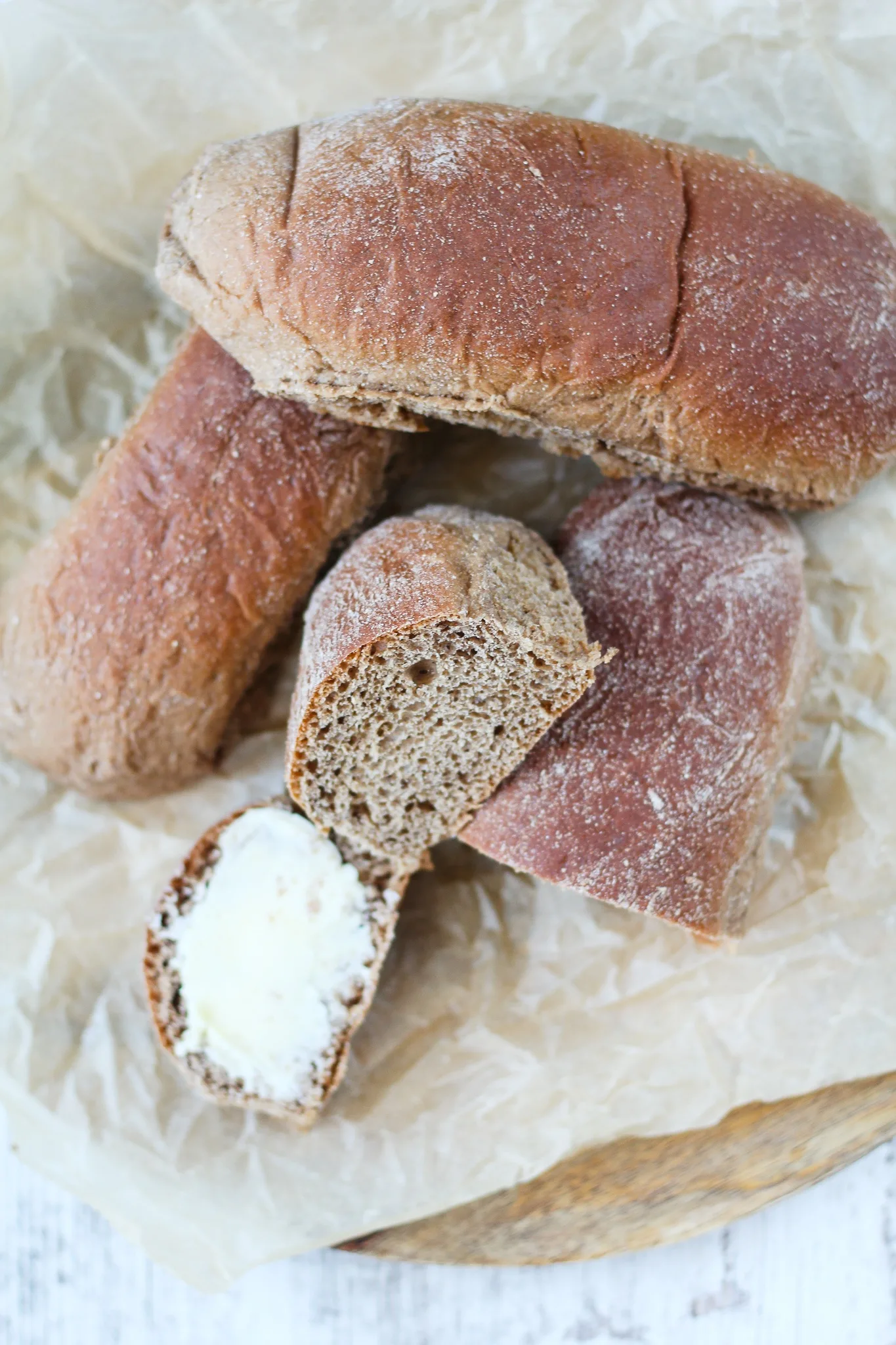 Copycat Outback Steakhouse Brown Bread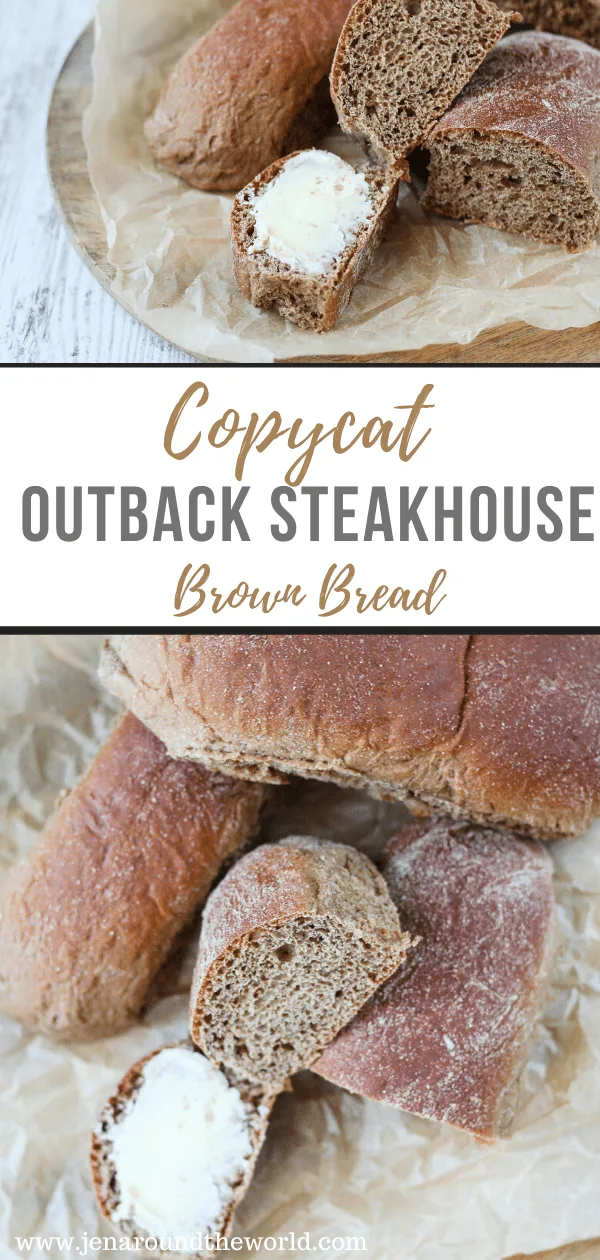 I have just recently started making copycat versions of recipes from the Outback menu. We made their amazing blooming onion recipe not too long ago and it is definitely a favorite.
Now — we are tackling this delicious brown bread.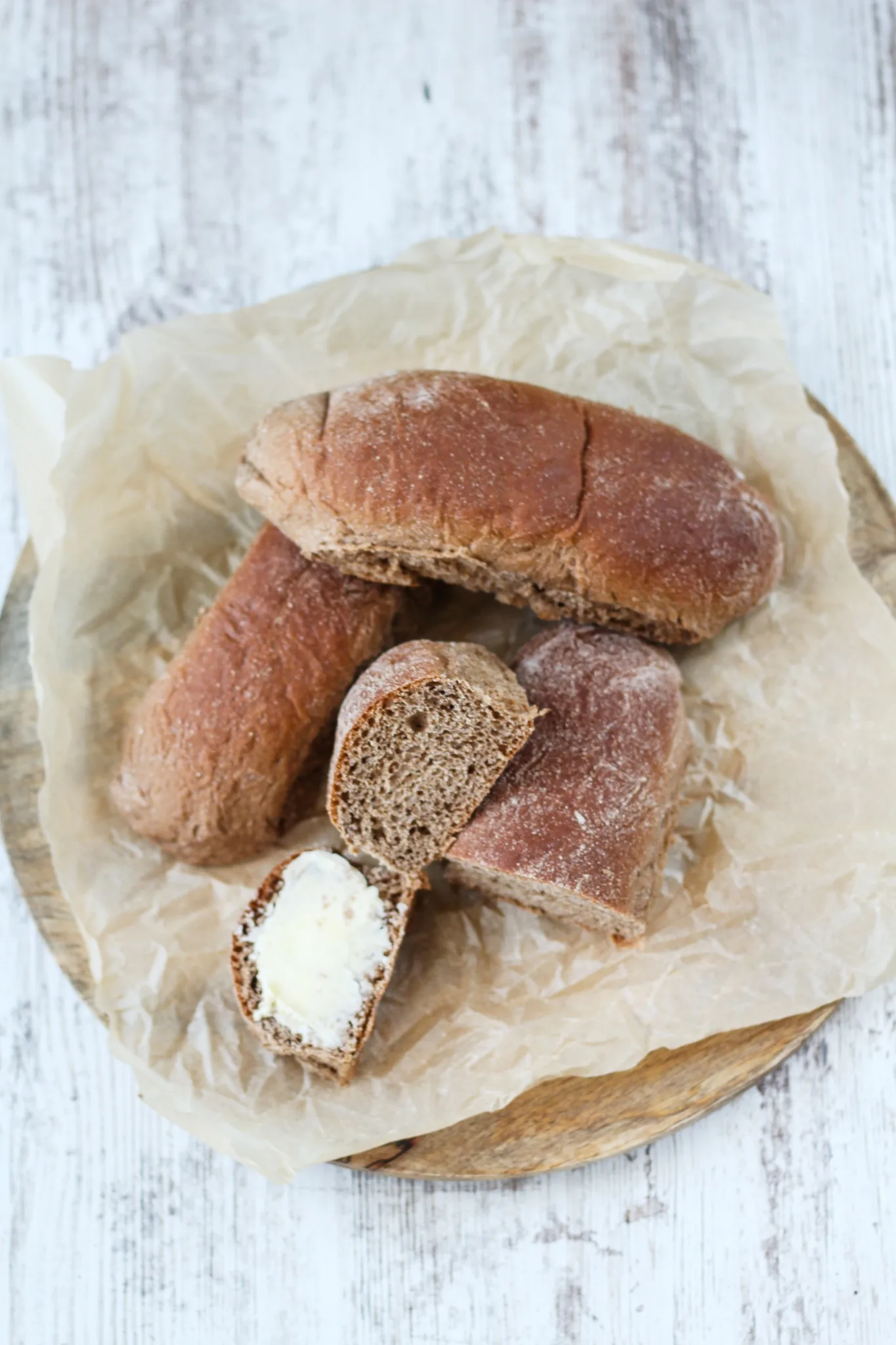 Here's a great tip when making any bread recipe — make sure to let your yeast bloom first before making your bread. This ensures that every recipe you make, your yeast is perfect and still has a rise factor to it.
Blooming the yeast means that you mix together the warm water, the yeast, and the sugar. The sugar feeds the yeast. Once you mix it together, let it set for about 5 minutes to make sure it is going to grow — which is what us cooks and bakers call "bloom".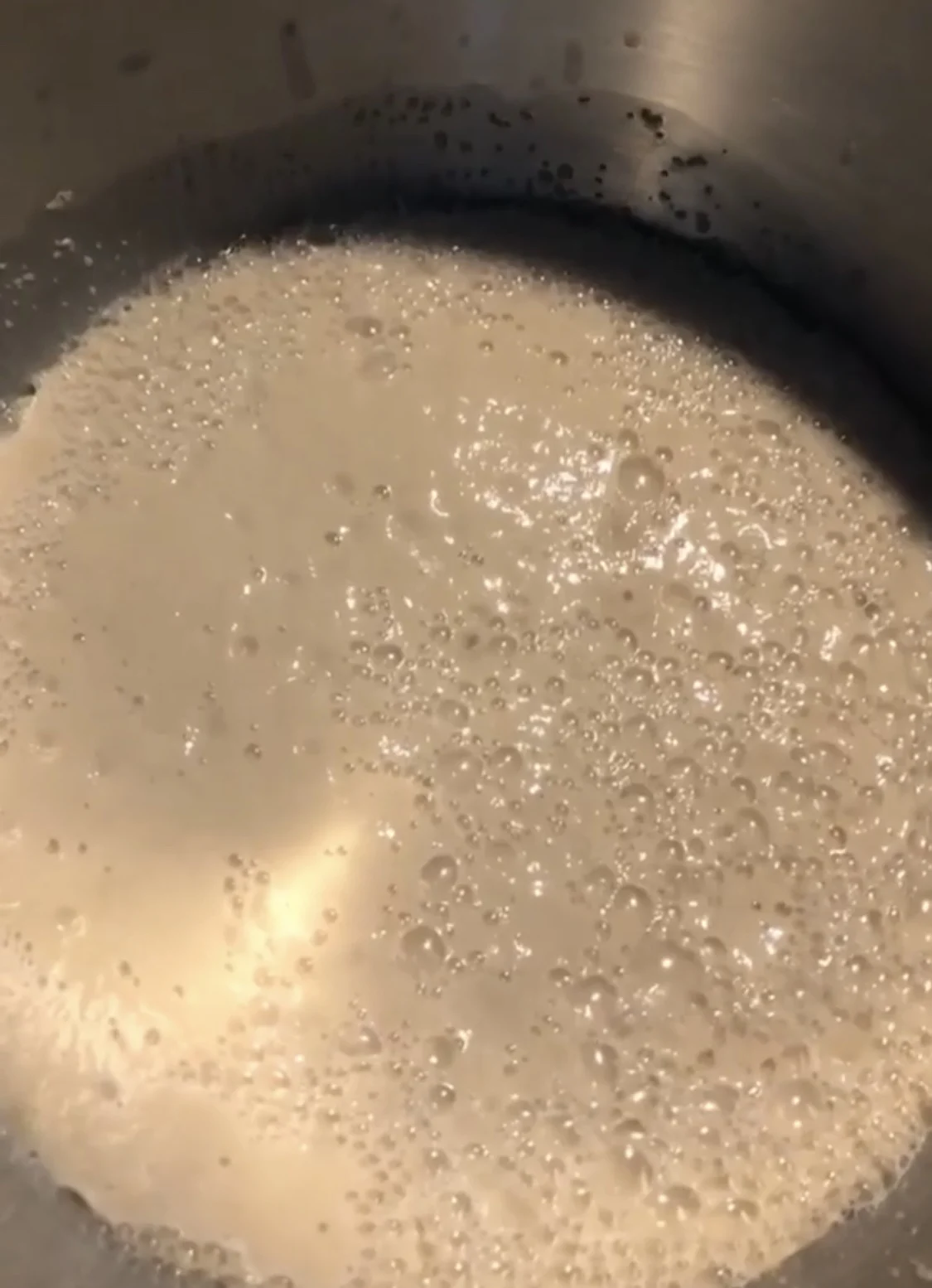 Once the yeast mixture has bloomed, you can proceed with the rest of the ingredients.
The next thing you need to make sure you do is get your bread kneaded enough. If you do not knead your bread very well, it will be tough and then your bread when you bake it will be dense and take longer to cook.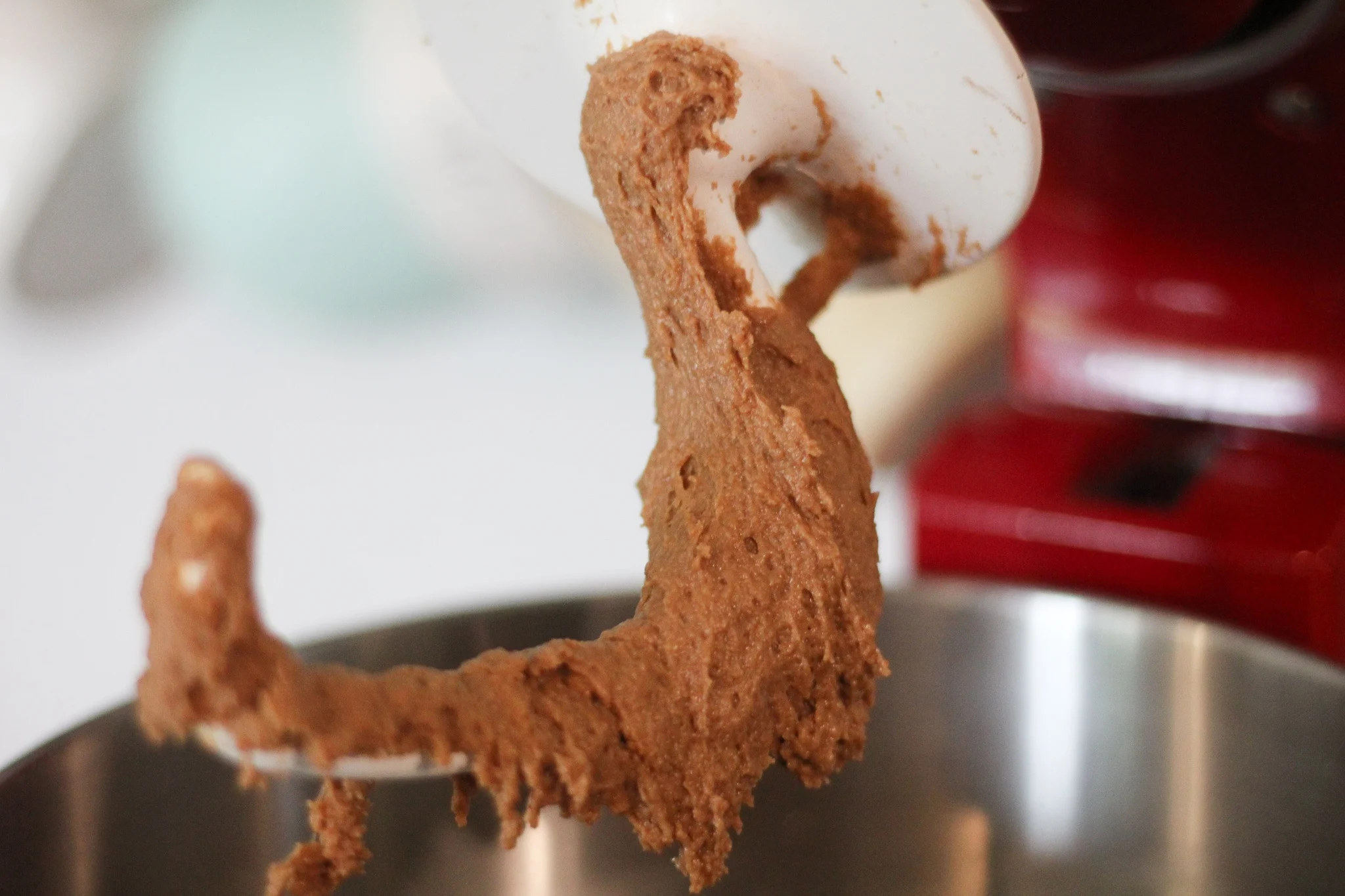 My dough is usually very sticky after I knead it in my Kitchenaid Mixer. The reason for this is because I don't like to add too much flour. I like to add "just enough", so I finish adding flour during my last knead on my cutting board.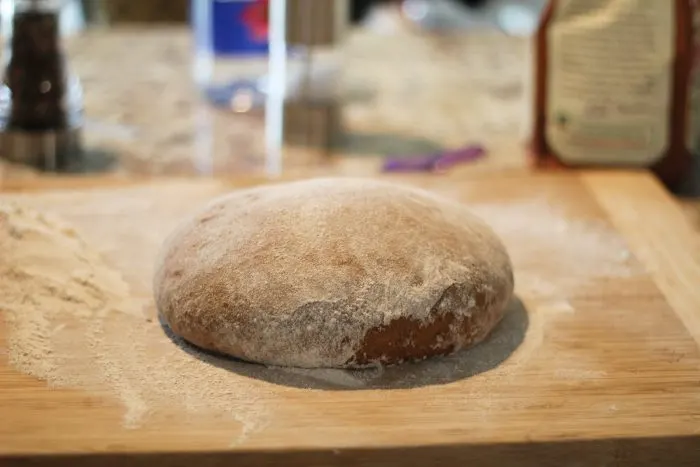 I just usually dust my cutting board with a generous amount of flour and knead until the dough doesn't feel sticky anymore.
Once you do that, it is time to cut the dough. If you want larger loaves, you can make them, but because this is Outback Steakhouse bread we are making, we cut to make smaller loaves.
Cut the dough in half, then cut each half in half, and then cut each of those in half. When you end, you should have 8 pieces of dough.
Then gently roll them into a log about 4-5″ in length. Now, place them on a cookie sheet lined with parchment paper to let them rise.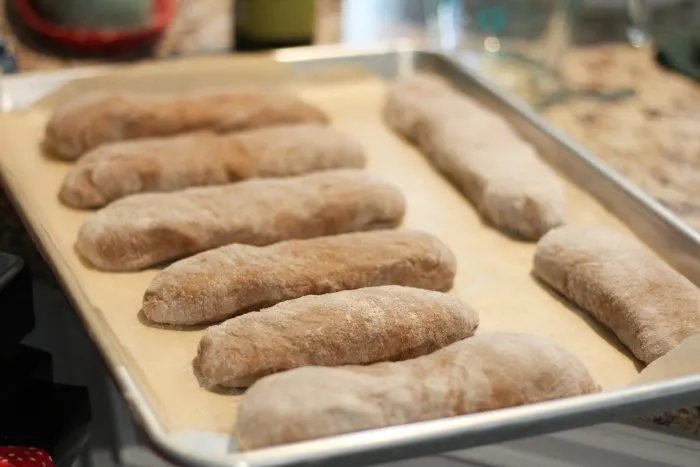 You want to let them double in size, so it may take 45 minutes to an hour to get them to that point.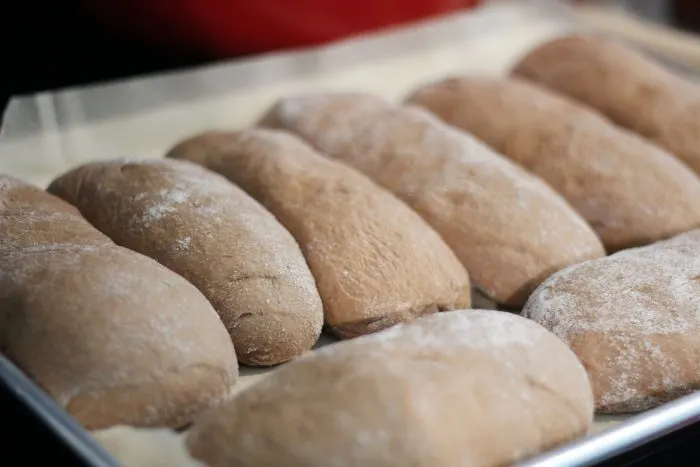 Once that final rise happens, you can bake them off and either freeze them for later use, or enjoy one with a delicious pat of butter on it.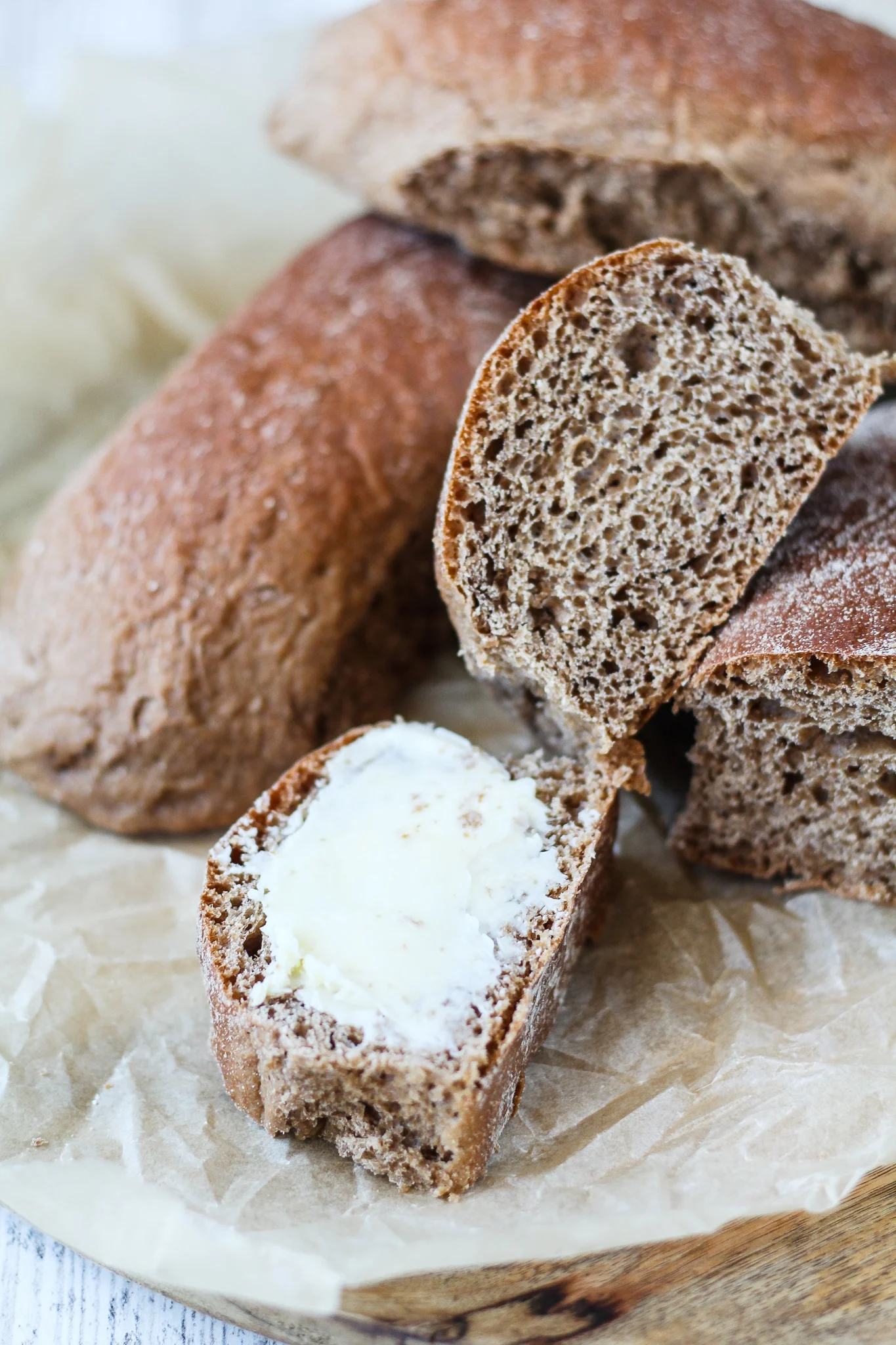 Yield: 8 loaves
Copycat Outback Steakhouse Brown Bread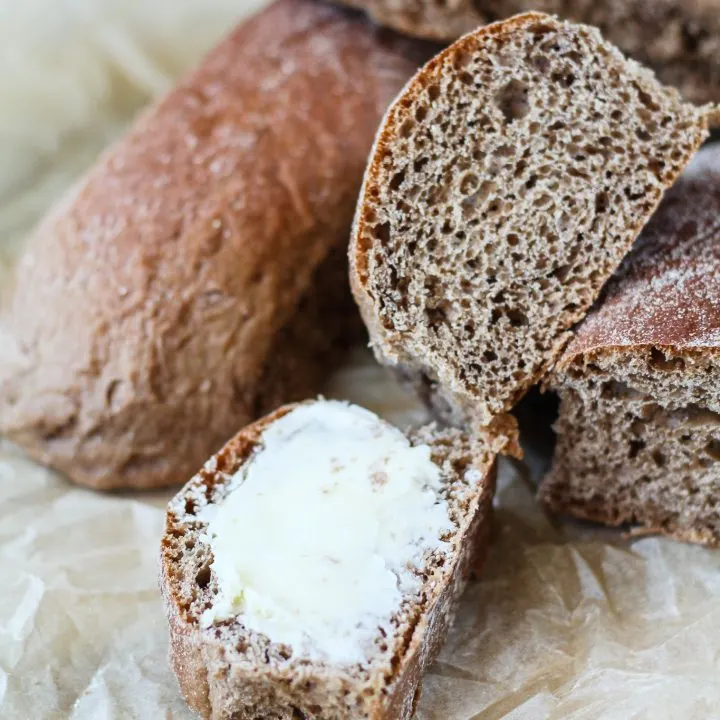 This is the perfect copycat version of that delicious brown bread you get at Outback Steakhouse.
Total Time
2 hours
35 minutes
Ingredients
1 1/2 cups water warm
2 Tbsp dry yeast
1 Tbsp granulated sugar
1/4 cup honey
1/4 cup brown sugar
1 egg
1 1/2 Tbsp molasses
1 1/2 cups wheat flour
2 1/2 cups all-purpose flour
2 Tbsp baking Cocoa
1 tsp salt
Instructions
In the bowl of a KitchenAid stand mixture, mix together the yeast and 1 Tbsp of sugar in warm water until the mixture blooms, which means it will foam.
Next, whisk in the honey, brown sugar, egg, and molasses.
Next, add in the flours, baking cocoa, and salt. Turn the mixer onto medium speed and knead for 2-3 minutes.
Divide the dough into 2 equal parts. Cut each part into 4 equal pieces and form 4-6" long narrow rolls.
Transfer each roll onto a well-greased pan. Allow the dough to rise until doubled in size. This may take 45 minutes to an hour.
Bake in a 350-degree oven for 25-30 minutes or until rolls are golden brown.
Serve warm with butter or freeze until ready to use.
Nutrition Information:
Yield:
32
Serving Size:
1
Amount Per Serving:
Calories:

81
Total Fat:

0g
Saturated Fat:

0g
Trans Fat:

0g
Unsaturated Fat:

0g
Cholesterol:

6mg
Sodium:

77mg
Carbohydrates:

17g
Fiber:

1g
Sugar:

5g
Protein:

2g