If Snickerdoodle cookies are your thing, you're going to love this Homemade Snickerdoodle bread. It's a sweet, buttery quick bread full of mini cinnamon chips. You can even take it a bit further with a crispy cinnamon sugar topping.
I love sweet bread recipes. They are some of my favorites. I have made Zucchini Bread, Pumpkin Bread, banana bread, Lemon Blueberry bread, and more.
Since these types of bread are my favorite, I decided to do some digging to find more yummy sweet bread recipes to make.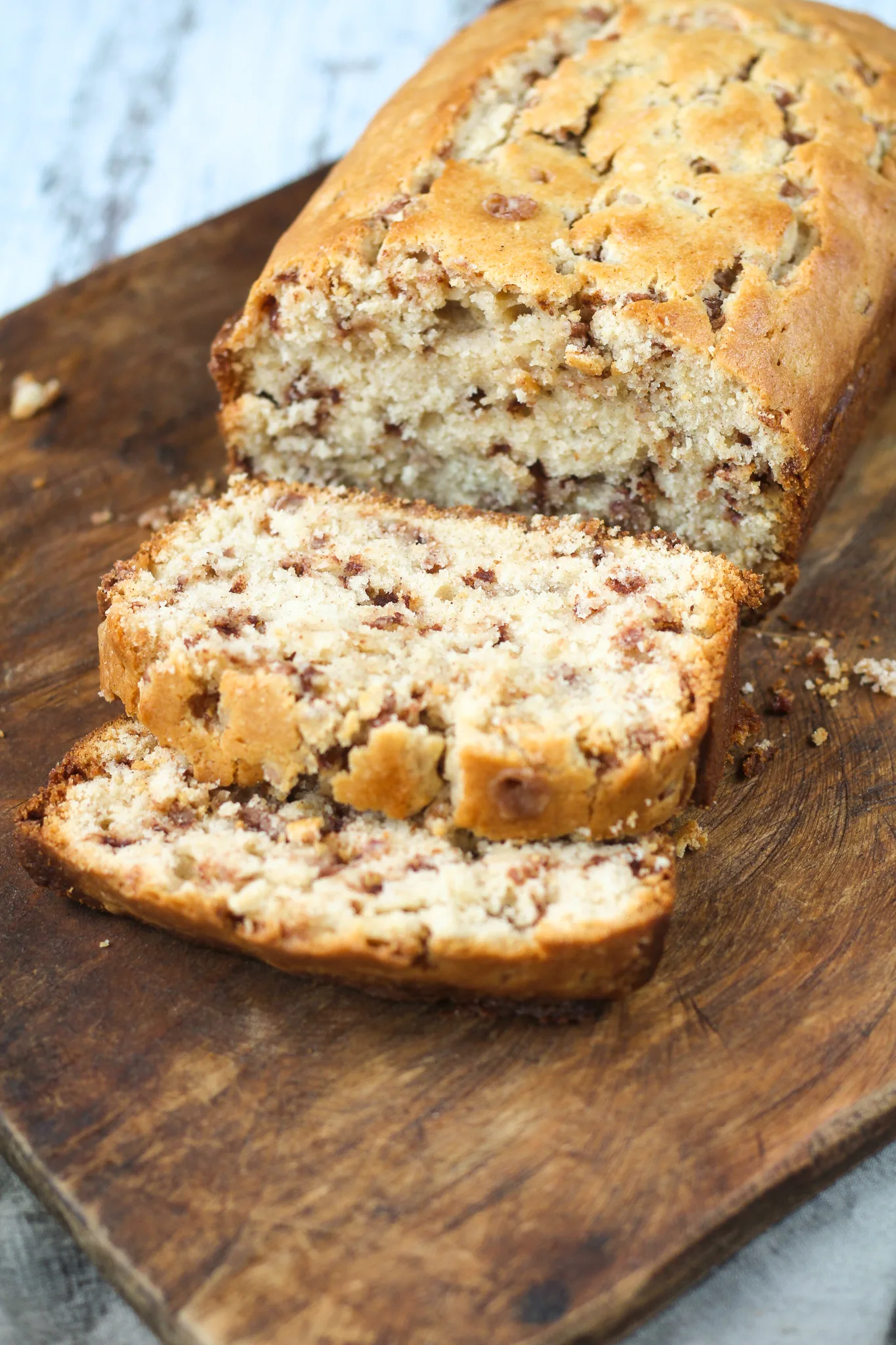 How to Make Homemade Snickerdoodle Bread
When I got a pack of cinnamon chips in from my Nuts.com order, I started looking to see how I could use these. Over and over again, Snickerdoodle bread kept coming up, so I decided to give it a try.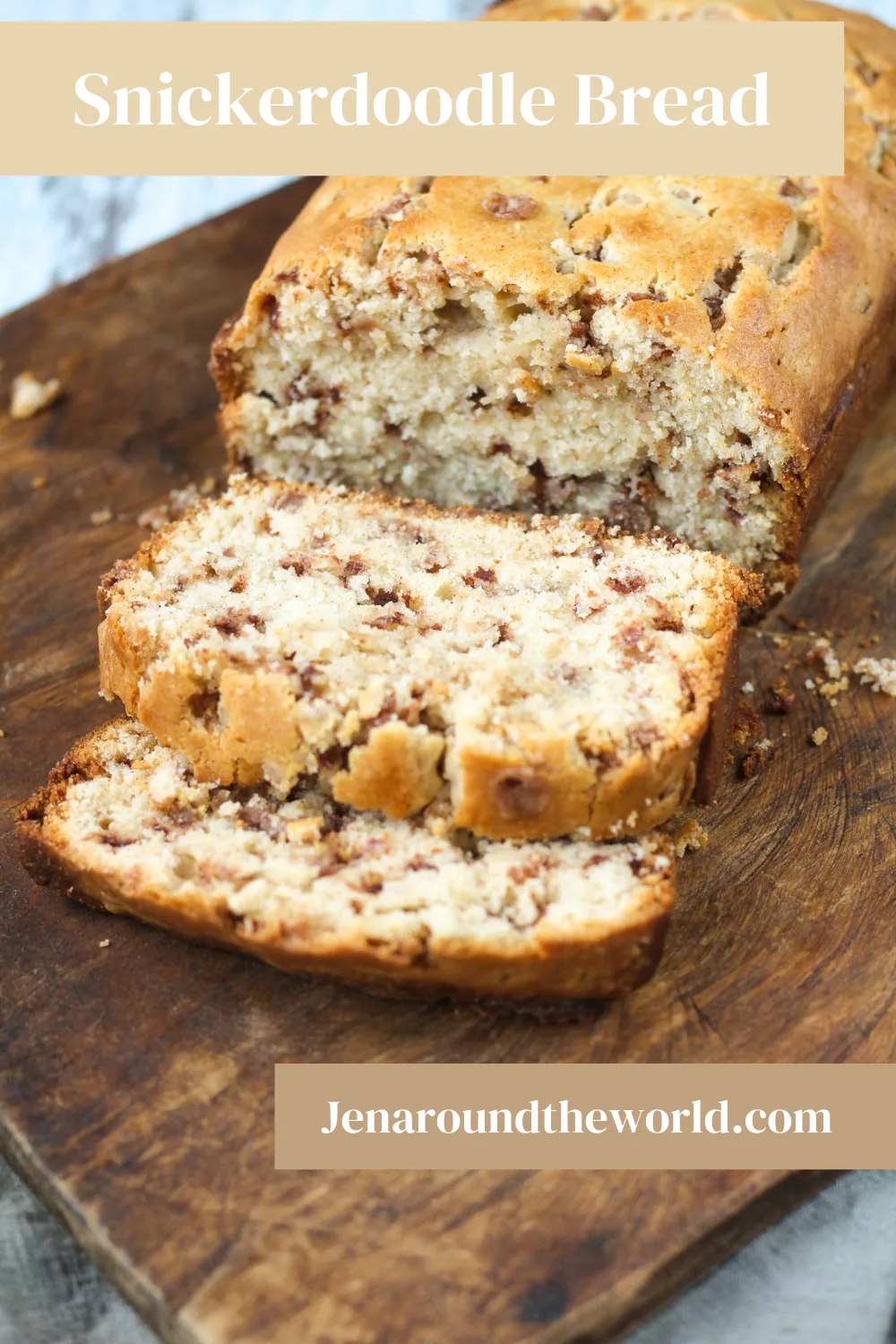 Cinnamon chips are white chocolate chips flavored with cinnamon. They add a burst of flavor and a nice texture to the bread.
This bread tastes just like a Snickerdoodle cookie, and y'all — I am here for it!
So — here's how ya make it.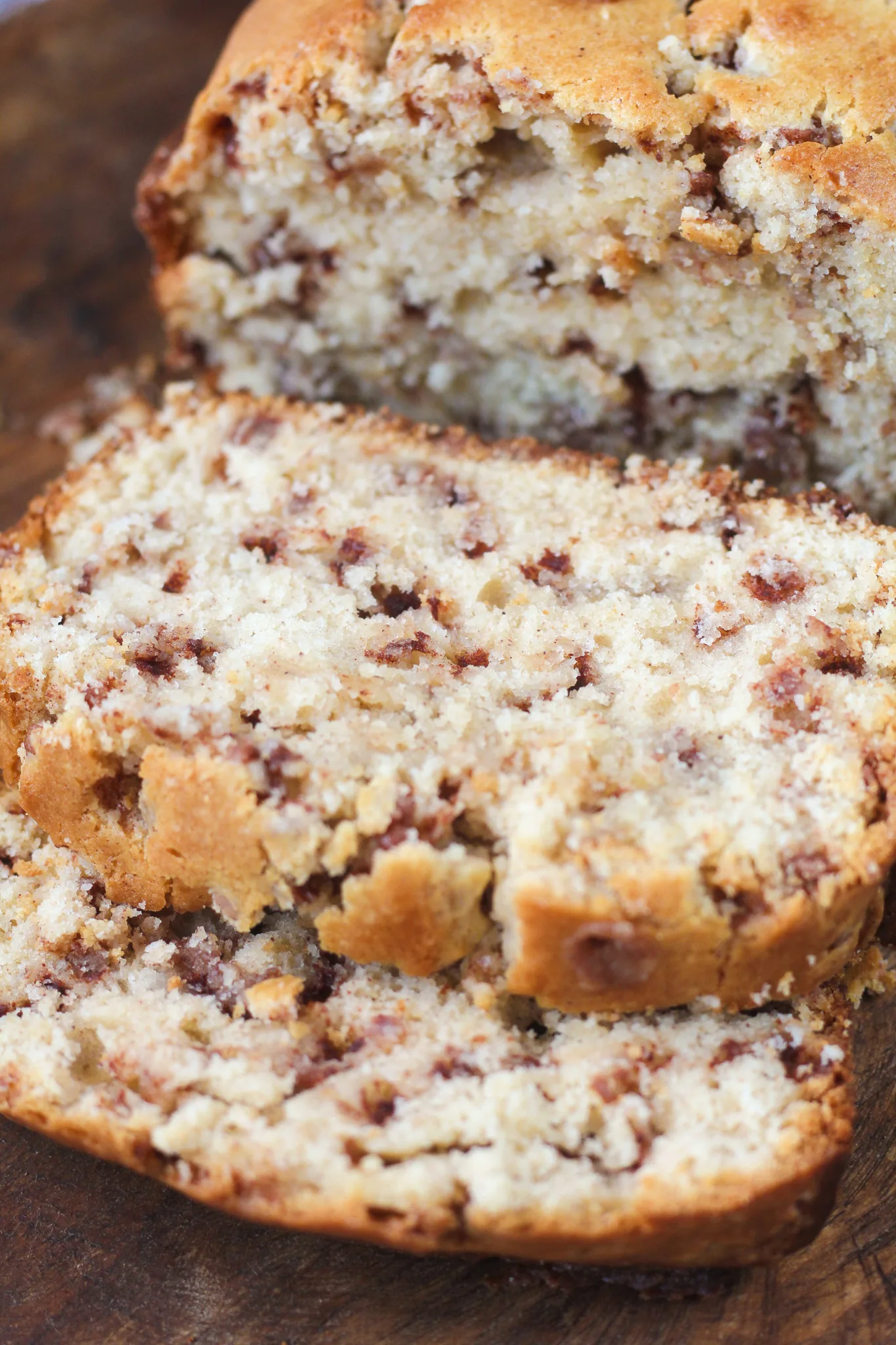 Mix together the dry ingredients.
Then, mix together the wet ingredients. Using your stand mixer, mix the two together.
Take the cinnamon chips and coat them with a little bit of flour. Anytime you are cooking with fruit, nuts, or chips like this, always coat with flour. This keeps them from sinking to the bottom of your pies and breads.
Fold in the cinnamon chips. Do not use the mixer to mix them in. They will break up in your bread if you do.
Once you get them folded into the batter, then use either a mini loaf pan or two regular size loaf pans to make the bread.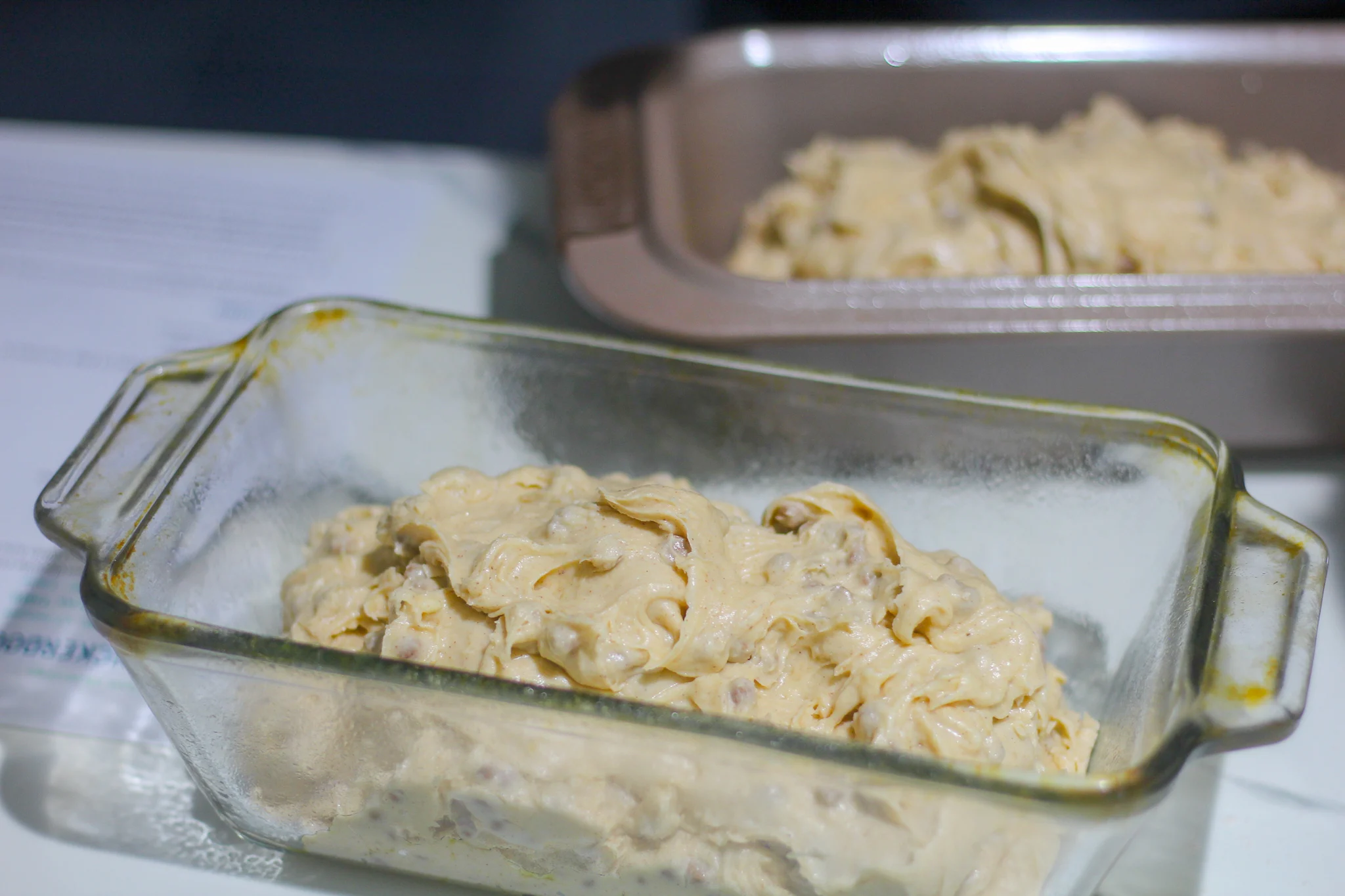 Bake the bread at 350 degrees for 35-38 minutes for mini loaf pans or for an hour if you are using regular loaf pans. Remove from the oven and allow the bread to cool before slicing.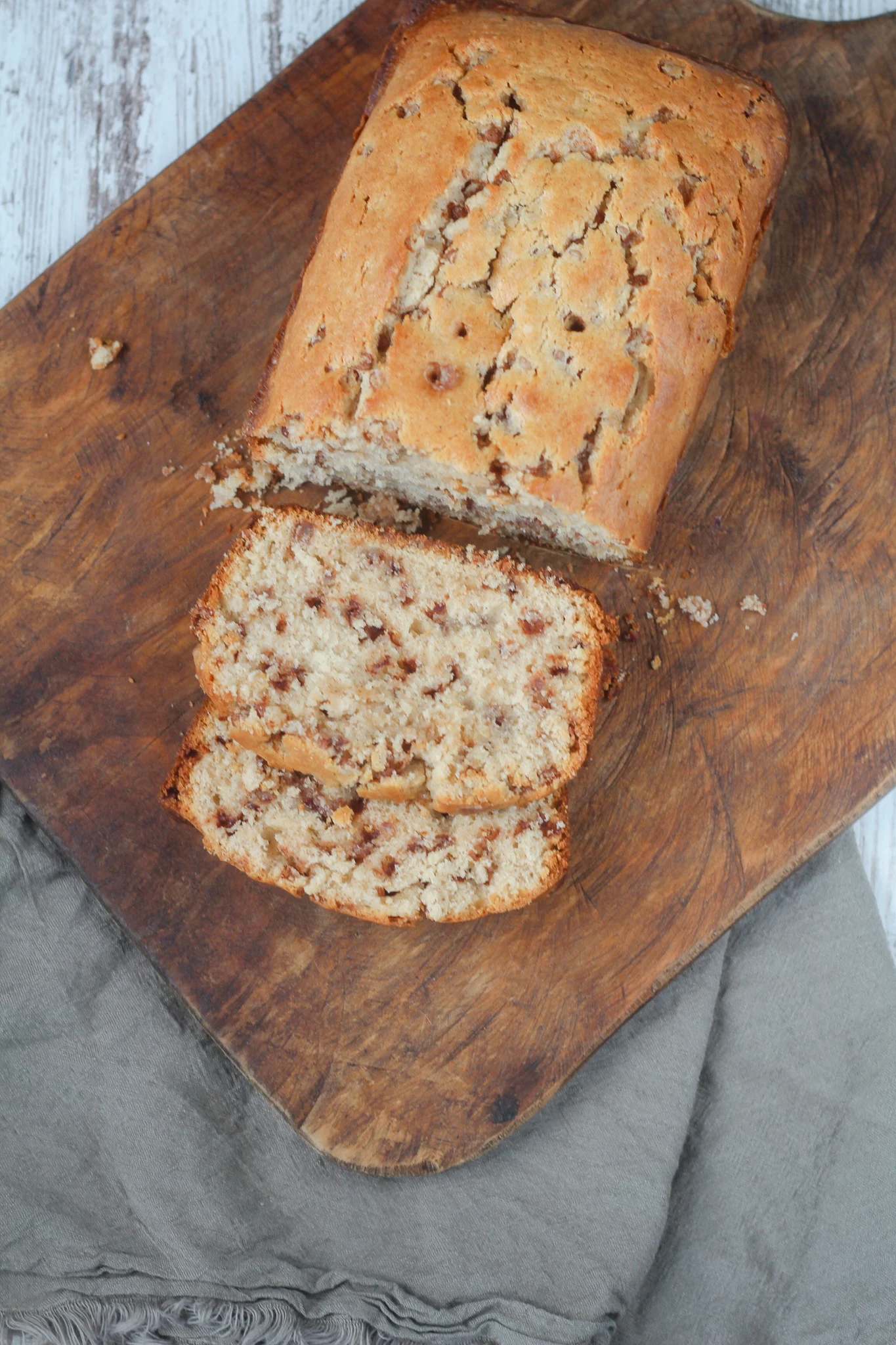 What can I substitute for Cinnamon Chips?
If you don't want to order the cinnamon chips and you can't find them at your local grocery store, people often substitute butterscotch chips for the cinnamon chips in this recipe. You won't get the extra burst of cinnamon, but the chips add a nice contrasting texture to the bread.
This bread is so versatile. You can add some cinnamon and sugar on top if you want, but we felt the bread was already sweet enough so we left that off.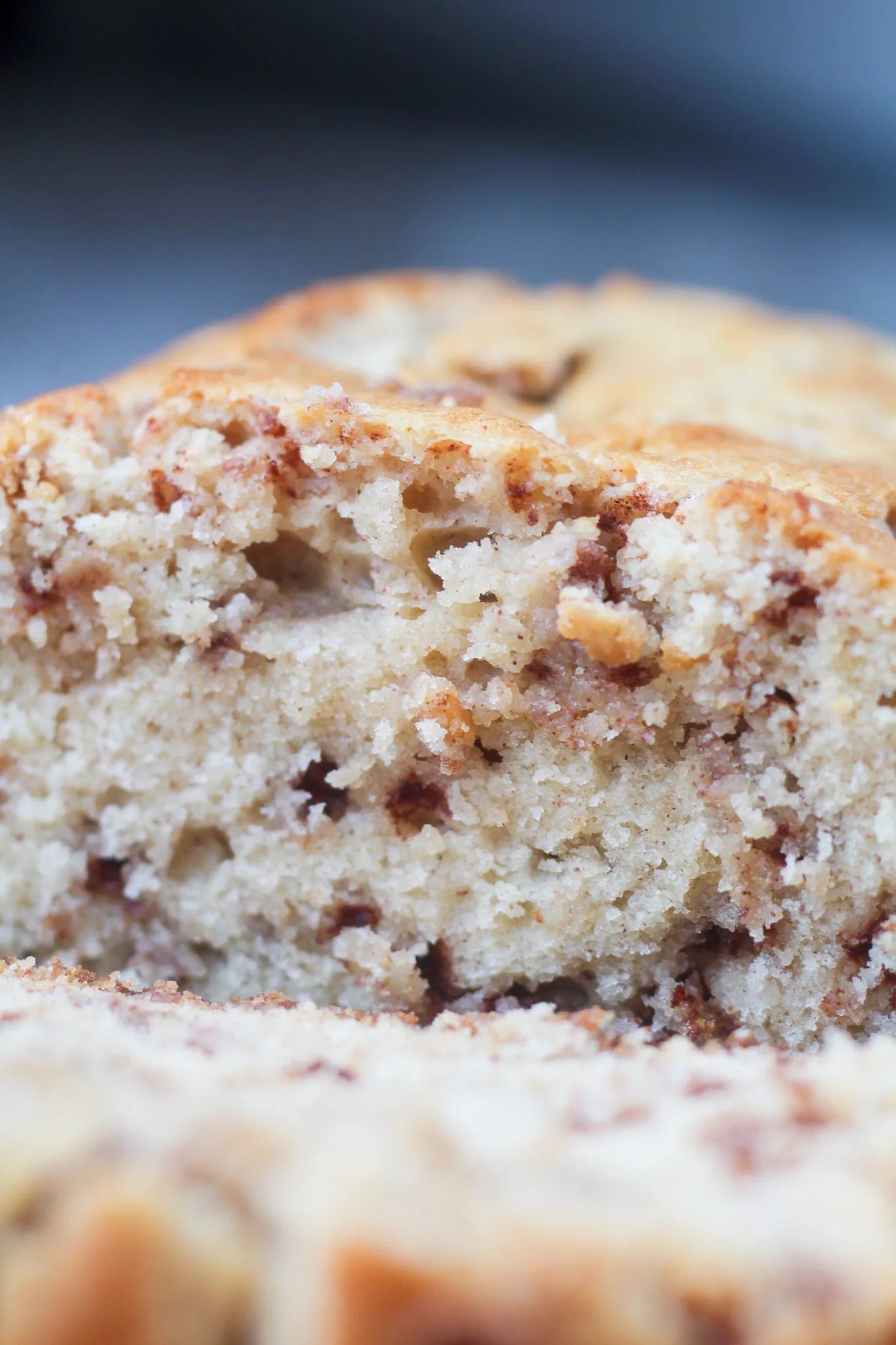 Check out these other delicious bread recipes
Yield: 2 loaves
The Best Homemade Snickerdoodle Bread
If you love a Snickerdoodle cookie, you are going to LOVE this Snickerdoodle bread.
Total Time
1 hour
10 minutes
Ingredients
3 cups all purpose flour
2 teaspoons baking powder
1/2 teaspoon salt
2 teaspoons cinnamon
1 cup butter, softened
2 cup sugar
4 eggs
2 teaspoons vanilla
1 cup sour cream
1 1/2 cup cinnamon chips
2 tablespoons flour
For the topping
2 tablespoons sugar
2 teaspoons cinnamon
Instructions
Preheat oven to 350º
Spray two regular loaf pans or a mini loaf pan with cooking spray.
In a medium bowl, whisk together 3 cups flour, baking powder, salt, and cinnamon. Set aside.
In a large mixing bowl, cream together butter and 2 cups sugar, until fluffy, about two minutes.
Add eggs one at a time mixing well after each addition. Add vanilla and sour cream and mix to combine.
Add flour mixture and mix just until combined. Do not overmix.
Coat the cinnamon chips with 2 tablespoons flour and fold gently into the batter.
Spoon batter into the greased pans.
If you want a cinnamon sugar topping, combine 2 tablespoons sugar and 2 teaspoons cinnamon and sprinkle over the top of the batter in the pans.
For mini loaf pans, bake for 35 to 40 minutes. If you are using regular loaf pans, bake for an hour.
Check doneness by using a toothpick. Insert into a crack in the center of the loaf until the toothpick comes clean.
Remove from oven and let cool 10 minutes before removing from pan.
Remove from pan and let cool completely before serving.
Nutrition Information:
Yield:
8
Serving Size:
1
Amount Per Serving:
Calories:

912
Total Fat:

45g
Saturated Fat:

25g
Trans Fat:

1g
Unsaturated Fat:

16g
Cholesterol:

171mg
Sodium:

485mg
Carbohydrates:

121g
Fiber:

2g
Sugar:

82g
Protein:

9g