These honey butter-roasted Brussels sprouts are AMAZING. Roast in the oven until they are golden brown and then topped with homemade honey butter and broiled in the oven for a few minutes. They would make a great addition to your dinner menu or your holiday meal.
I love roasted and grilled vegetables.
These Brussels sprouts, little baby cabbages as I like to call them, are full of amazing flavor. After roasting them in the oven and getting toasty and golden brown, I top them with my homemade honey butter. It's the perfect balance of flavors and the perfect side dish to any meal.
Top the roasted veggies with honey butter. Put them back in the oven under the broiler for about 3 minutes to melt the butter and toast the leaves a little more.
This will become your new favorite way to enjoy this leafy green veggie.
How to Make Honey Butter Brussels Sprouts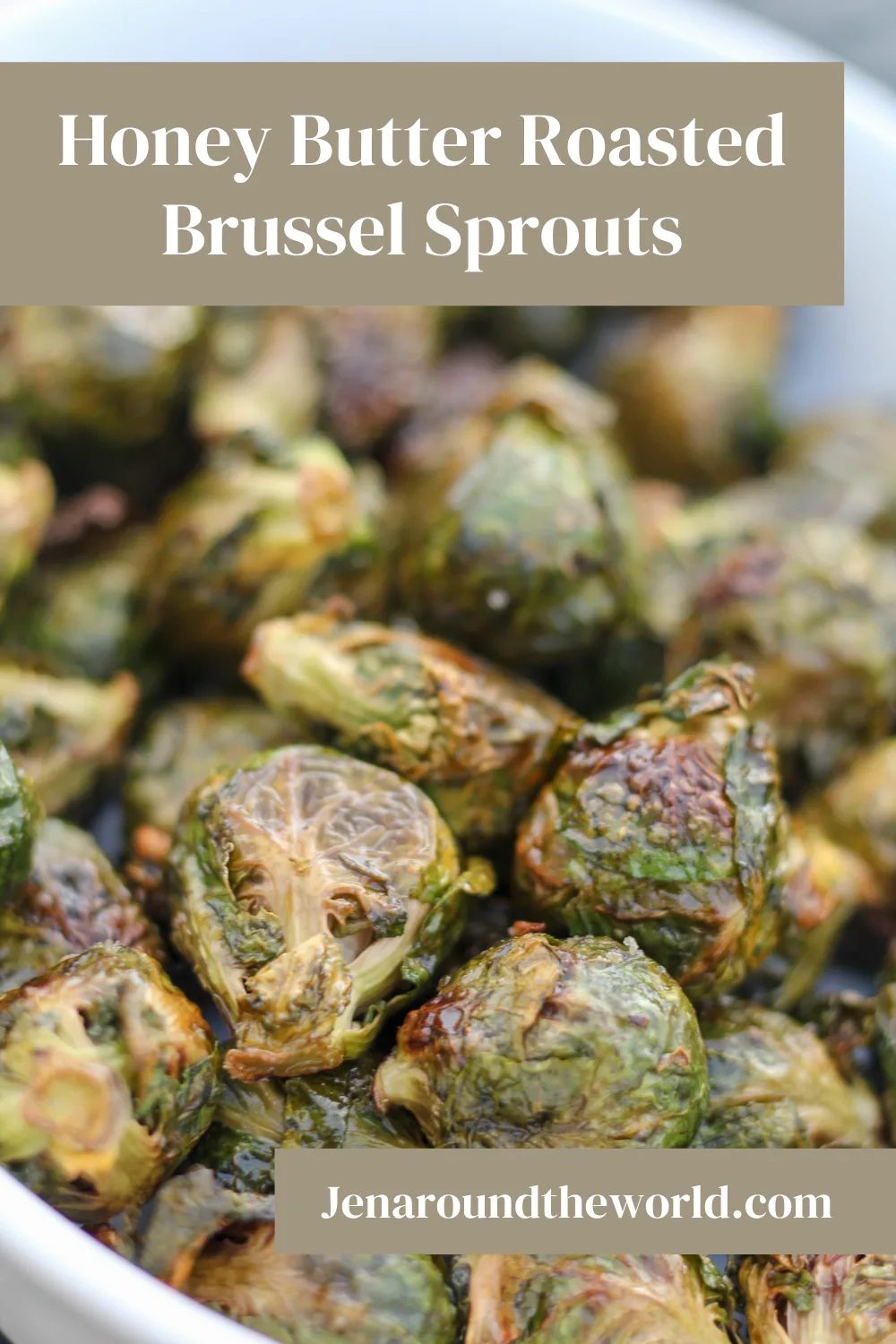 To start, you are going to need to purchase fresh Brussels sprouts. This week, I found these small ones on the last-chance rack at Kroger. I got two huge bags for only .99 making this meal a very inexpensive one.
That rack at Kroger is my favorite. Many vegetables are only .99!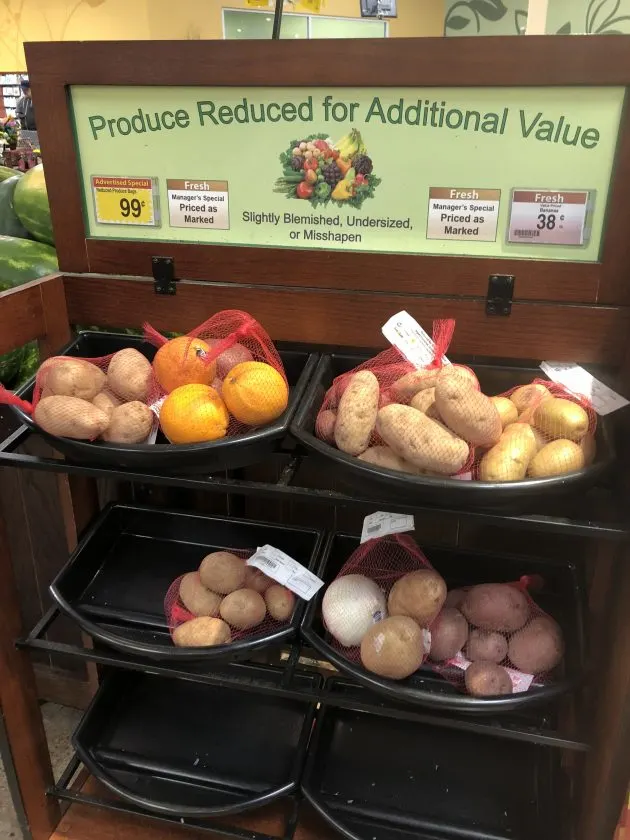 If you have larger Brussels sprouts, you will want to take off the outer leaves and cut them in half. But, since these were on the smaller side, I left them whole.
Toss Brussels sprouts in a large bowl with some olive oil, salt, and black pepper.
Place them on a rimmed baking sheet covered with parchment paper, and cut side down in a 400-degree preheated oven for 25 minutes. Make sure to place them in an even layer and don't crowd them.
Be sure to give the roasted Brussels sprouts a toss occasionally. You can also cook these on the stovetop over medium heat in a cast iron skillet instead of in the oven. I prefer the oven method myself.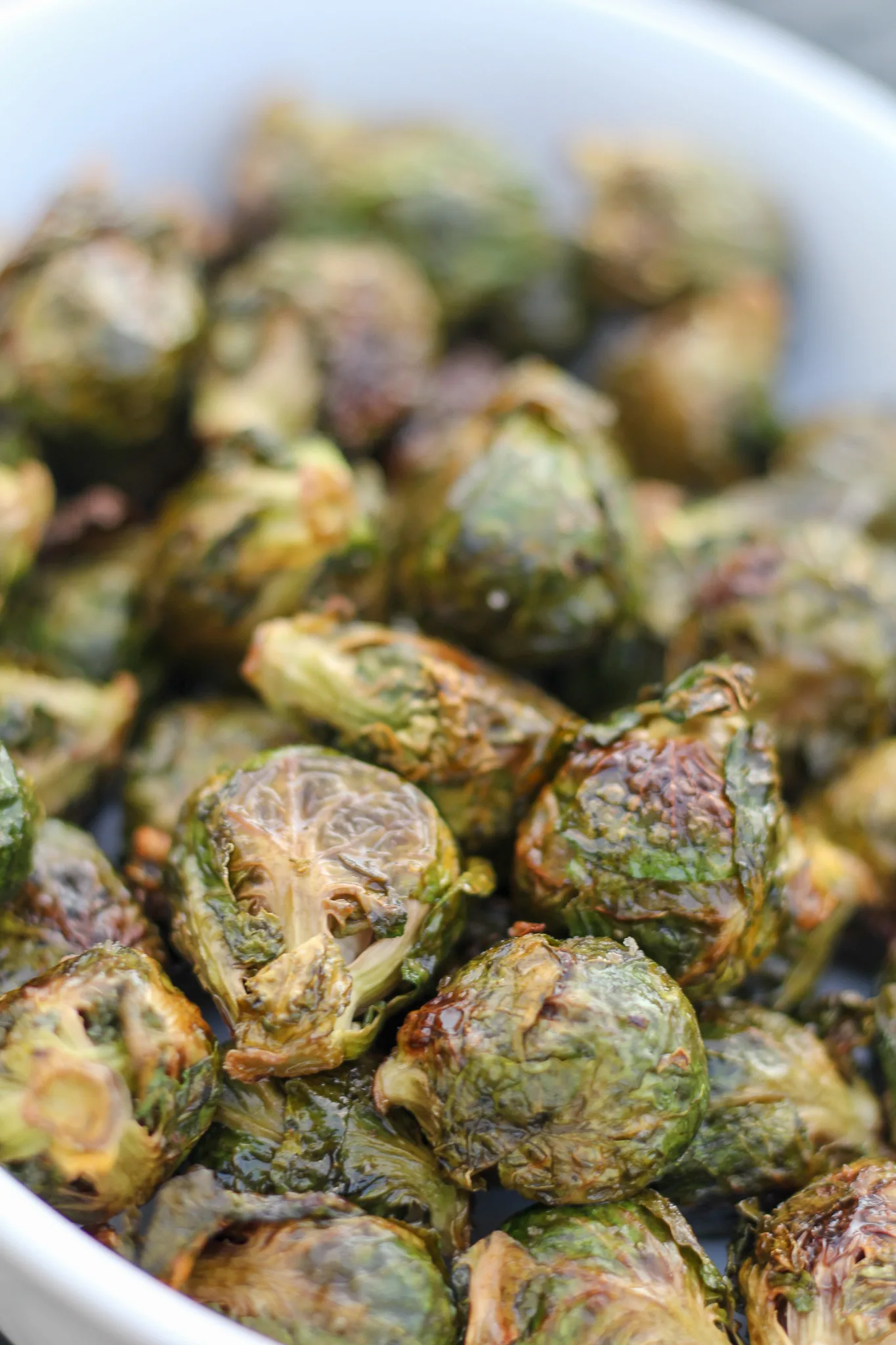 Once they are done cooking, remove them from the oven and add a little bit of honey butter to the top of the Brussels sprouts.
To make the honey butter, mix the following ingredients in a small bowl —
1 cup (2 sticks) butter (softened)
5 tablespoons honey (you can also use maple syrup if you would like)
1 pinch kosher salt (optional, add if using unsalted butter)
I keep this butter in the fridge all the time. I use it on everything and it is SO good.
Now, place the sheet pan back in the oven for 3-5 minutes under the broiler. When it is done, you have the most amazing Brussels sprouts ever.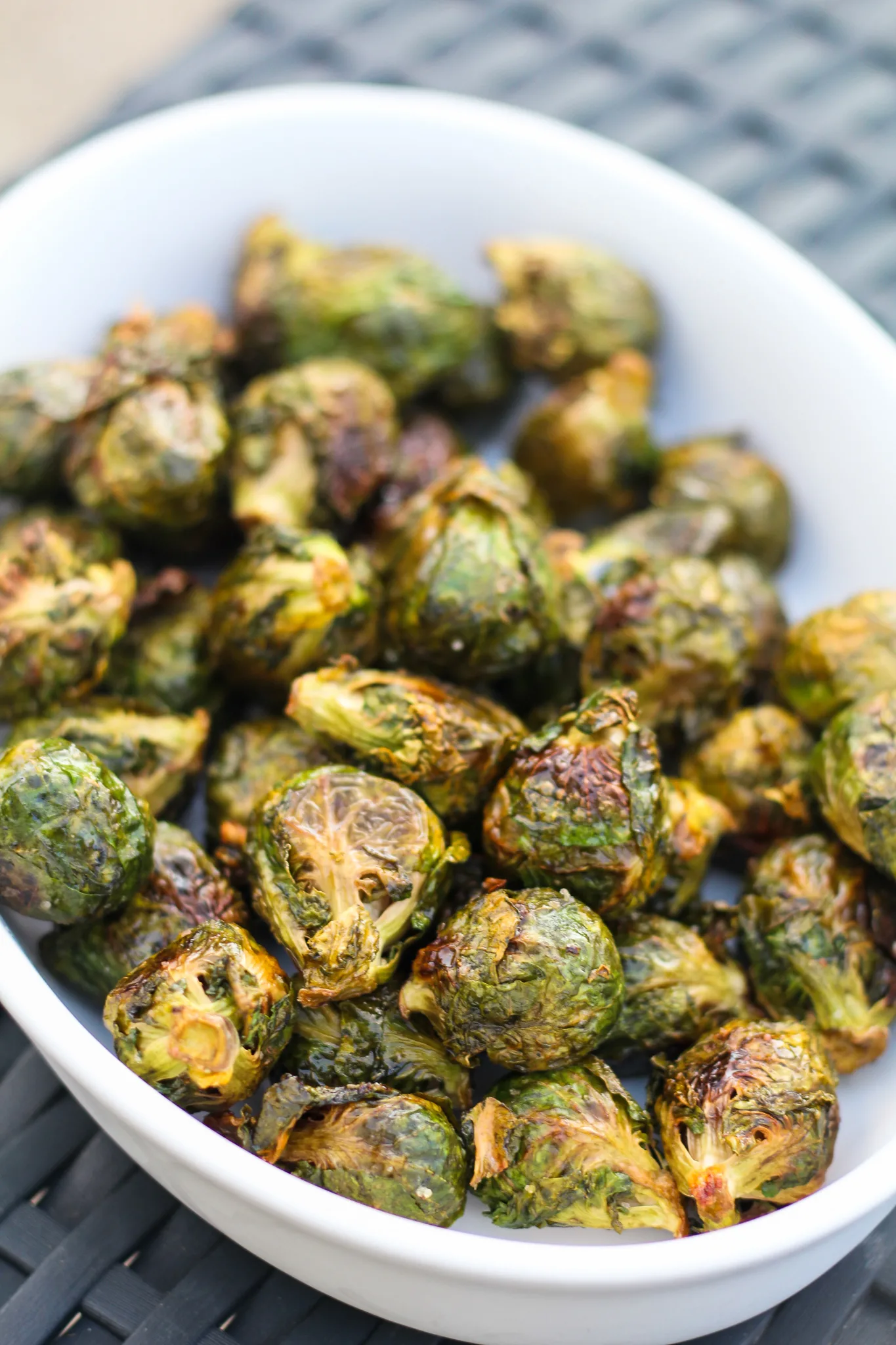 As I said, these are the best-tasting Brussels sprouts you will ever make. You can also make Air Fryer Brussels Sprouts. They are just as good as these.
Put these on the dinner table with your favorite protein (mine is steak) and enjoy a delicious meal made for a king (or Queen). These would even make a great addition to your Thanksgiving dinner.
Additional Toppings
You can even add some red pepper flakes and balsamic vinegar to the top to add some spice.
Another great topping option is Parmesan Cheese and crispy bacon.
Store them in an airtight container in the fridge and reheat when ready to eat. These would be great for doing meal prep for the week also.
You can find the full recipe and the printable recipe card below.
Looking for more side dishes? Check these out
Yield: 6 servings
Honey Butter Roasted Brussel Sprouts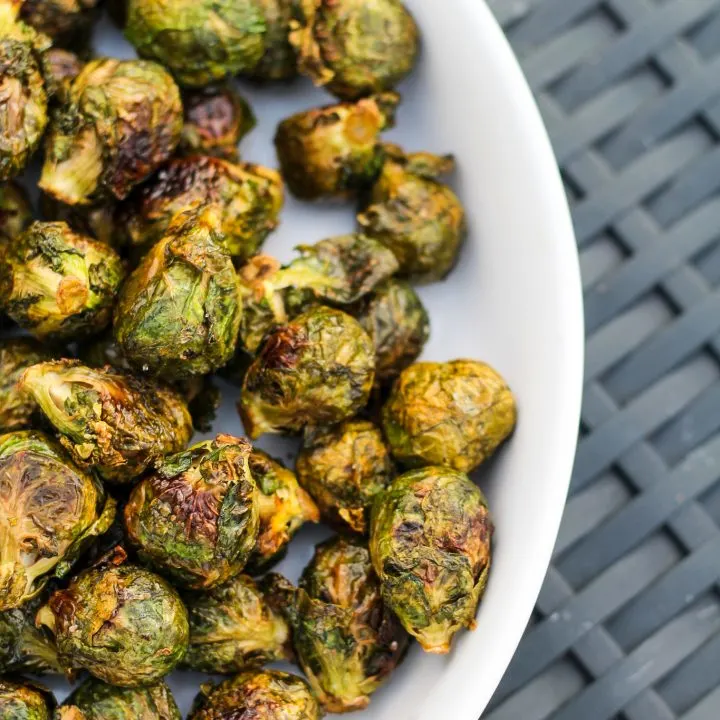 Brussel Sprouts roasted to perfection and topped with homemade Honey Butter
Ingredients
1 bag of Brussel Sprouts
olive oil
salt and pepper to taste
For the honey Butter
2 sticks of butter
1/3 cup of honey
pinch of salt
Instructions
Preheat the oven to 400 degrees.
To make the honey butter, cream together the butter, honey, and salt. Set aside until ready to use.
Grab a sheet pan and put your Brussel Sprouts on them. If they are large, you may need to cut them in half. If they are small, just leave them whole.
Drizzle with a couple of tablespoons of olive oil. Sprinkle with salt and pepper. Toss to coat well.
Bake in the oven for 20-25 minutes. be sure to toss occasionally.
Once the sprouts are done cooking, remove them from the oven.
Turn the oven to broil.
Take 3 tablespoons of honey butter and place them on top of the sprouts.
Place under the broiler for 3-4 minutes.
Remove from the oven and toss the sprouts.
Serve with your favorite pasta dish!
Nutrition Information:
Yield:
6
Serving Size:
1
Amount Per Serving:
Calories:

348
Total Fat:

33g
Saturated Fat:

20g
Trans Fat:

1g
Unsaturated Fat:

11g
Cholesterol:

81mg
Sodium:

315mg
Carbohydrates:

16g
Fiber:

0g
Sugar:

15g
Protein:

0g