During the holidays my daughter experimented with several different versions of cheeseballs. She knew the flavor profile she was going for. It took her just a bit, but she soon discovered this delicious Jalapeno Bacon Ranch Cheeseball.
Cream cheese is so versatile and you can add so many flavors to it — like my mini savory cheeseballs I fixed last week for Kraft.
Making this cheeseball really takes no time at all and is great served with wheat crackers. If you have time on your hand, you can make your own using this recipe of mine (which happens to be a favorite of my daughter), but you can also just pick up a box at the store.
If you are heading out to a New Year's Eve party this year, why not make this and take it with you? I plan on making this in a mini version with toothpicks inserted for a New Year's Eve party I am going to this week.
Then I am heading out of town for the weekend to the Shaker Village here in Kentucky! What are your plans?
Jalapeno Bacon Ranch Cheeseball
Jalapeno Bacon Ranch Cheeseball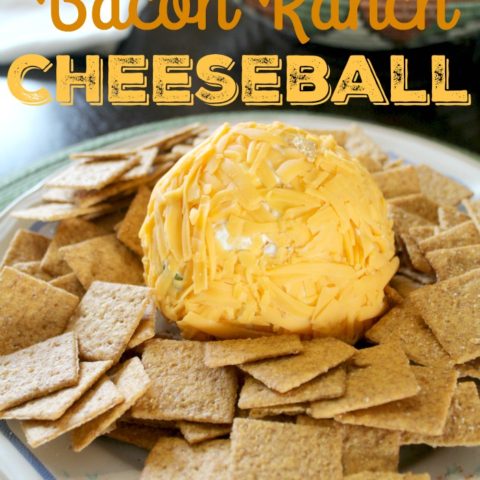 Ingredients
Instructions
Set the blocks of cream cheese out at room temperature until they are moldable and soft.
Mix in a bowl the cream cheese, the jalapeno, the bacon bits, and the ranch seasoning. Roll it into a ball and then roll in your shredded cheese.
Refrigerate until ready to use. Serve with your favorite crackers or veggies
Making a cheeseball is as easy as throwing together a few ingredients that you think would taste great together.
So — what is your favorite cheeseball?