This refreshing and easy Lemon Sorbet is the perfect treat on a hot summer day. Made with just 4 simple ingredients, you can easily make this dessert using your ice cream maker.
Welcome to #LemonWeek 2022 hosted by Lynn from Fresh April Flours and Rebecca from Devour Dinner. This week is sponsored by Rodelle and La Tourangelle.
I may have received product samples from these sponsors to help in the creation of my recipes. All opinions are my own. Come join me and my fellow Lemon Week bloggers as we bring you recipes from appetizers to drinks to entrées and desserts!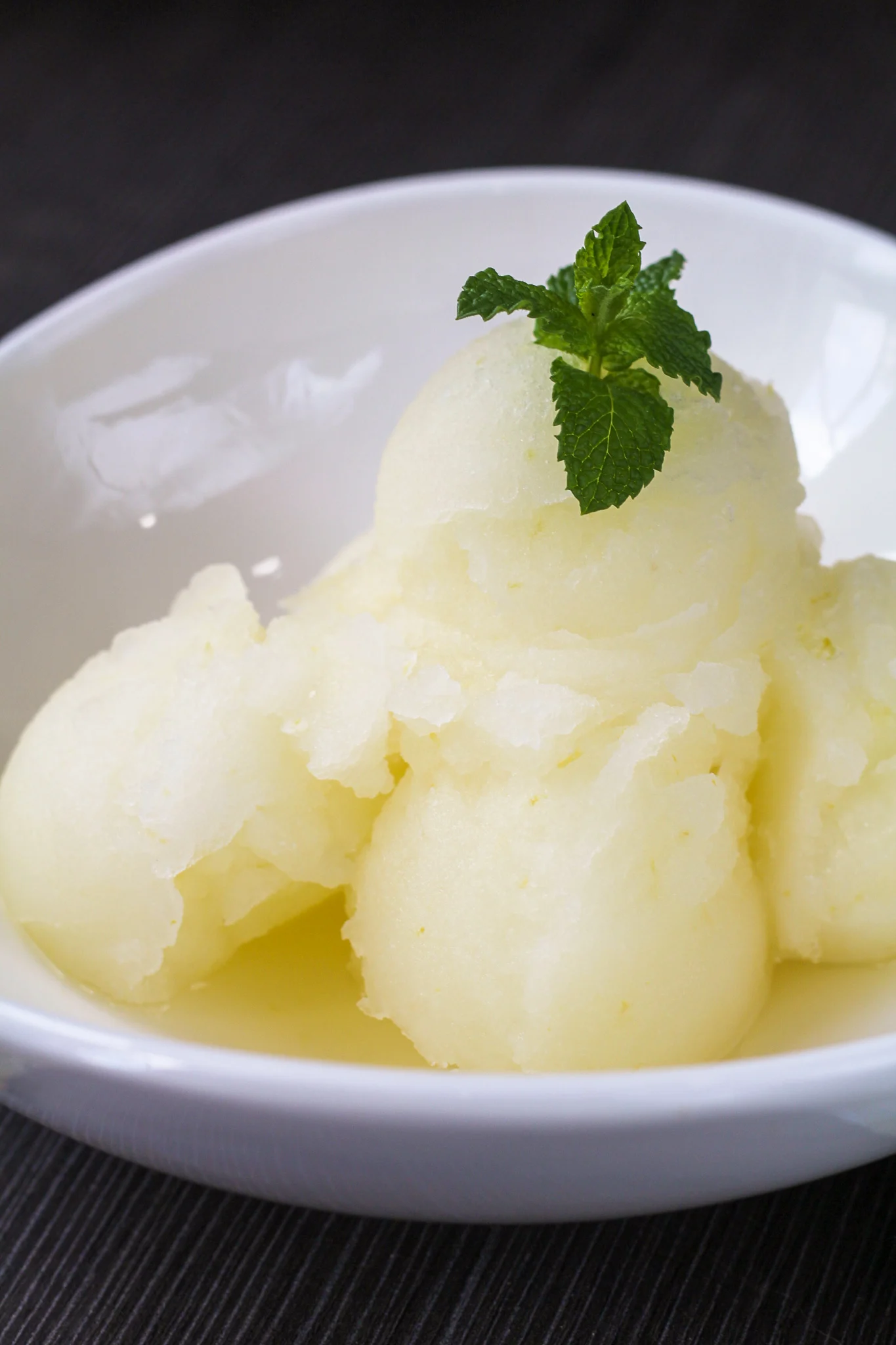 I love using lemons in both sweet and savory dishes. One of my most popular recipes is my Pioneer Woman Lemon Bars. They have the perfect tangy flavor. But then I made this lemon sorbet and it is just delicious.
Lemons remind us of summer because they are bright, juicy, and refreshing. One bite into this sorbet and you will taste summer and be transported to the poolside!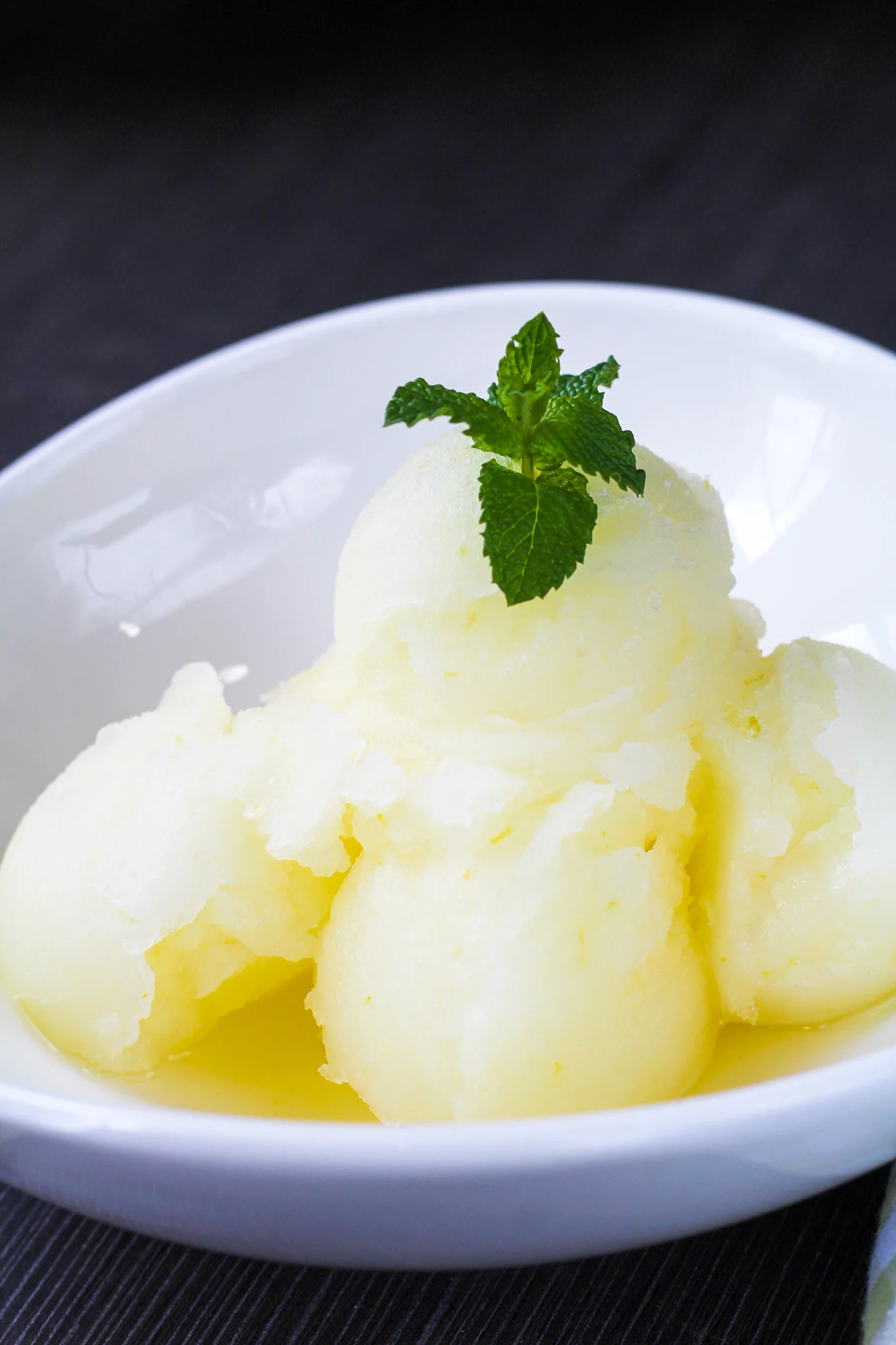 Why You Will Love Lemon Sorbet
It's the perfect way to cool down after a hot day. The lemon flavor mixes well with the sweet giving you this amazing cool flavor in your mouth.
Not only that, but you can serve it as a palate cleanser at a dinner party. Eat a few bites in between courses to help remove any aftertaste so that you can truly enjoy the next course.
It's the perfect dairy-free and gluten-free dessert.
It takes just 4 ingredients to make, and one of them is water!
Here are the ingredients you will need to make this lemon sorbet — lemon zest, lemon juice, sugar, and water. That's it.
How to Make Lemon Sorbet
Step 1. In a medium saucepan over medium heat, combine 1/2 cup water and sugar. Add the lemon zest and heat, stirring frequently, until the sugar is completely dissolved.
Step 2. Remove from the heat and add the remaining 2 cups of water. Chill thoroughly in the refrigerator.
Step 3. Stir the lemon juice into the sugar syrup and freeze in your ice cream maker according to the manufacturer's instructions.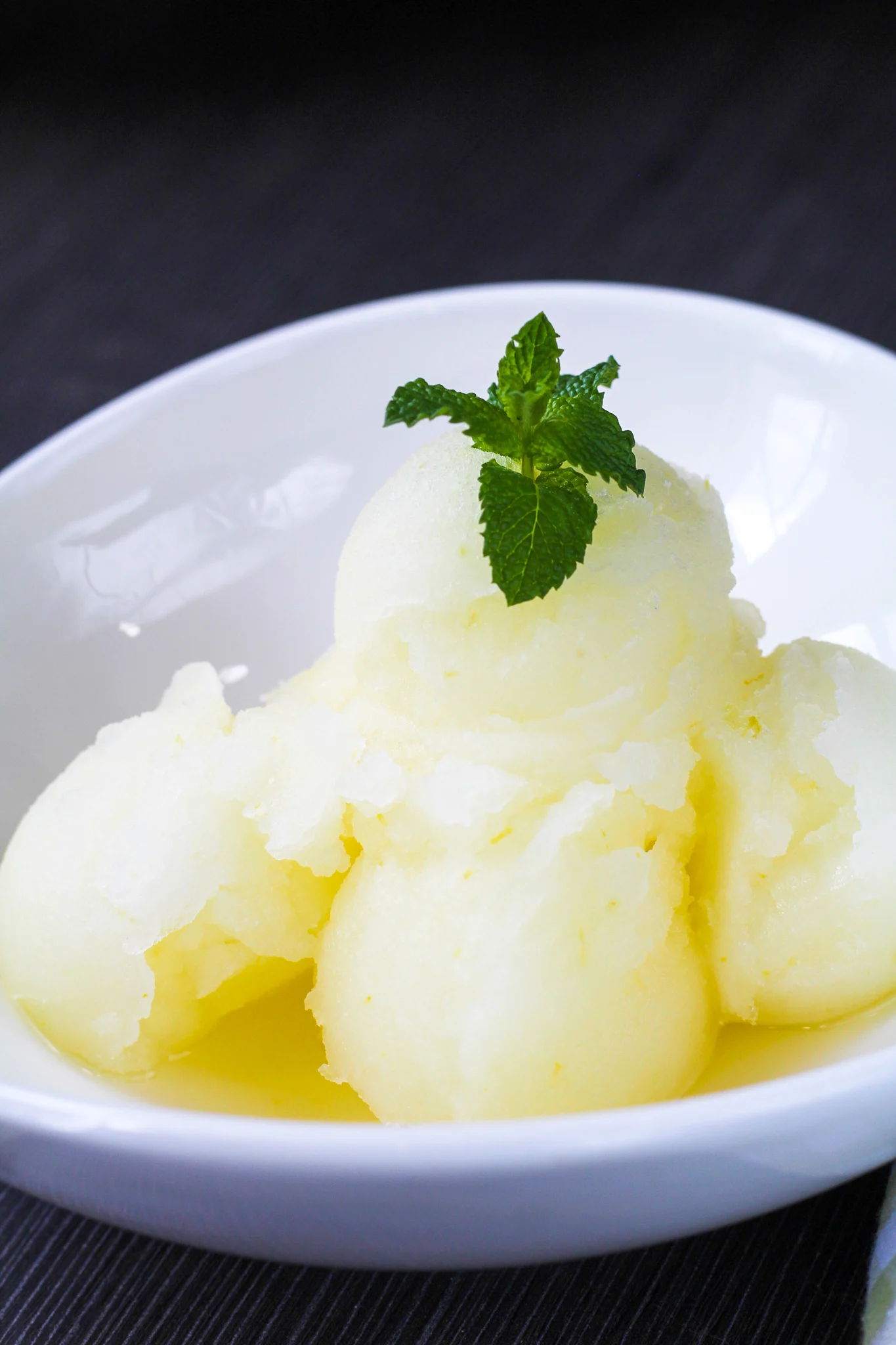 You can also use a scoop of this in a glass and top with strawberry puree for the perfect LemonBerry Slush like Sonic makes.
If the lemon flavor is too tart for you, add some chopped mint to cut down on the tartness.
Enter to Win
a Rafflecopter giveaway
To check out the prizes and the rules for entering, please visit my recipe for 15 Minute Lemon Pasta.
Wednesday #LemonWeek Recipes