This Copycat Sonic Lemonberry Slush is spot on to your favorite slushie at Sonic. Learn how easy it is to make right in the comfort of your own home.
Kayla and I love visiting happy hour at Sonic. When we lived in Hopkinsville, we were only two minutes from the Sonic.
But now? We live over 20 minutes away, so happy hour is few and far between, so she and I decided to try our hand at making our own Copycat Recipe for Sonic Lemonberry Slush.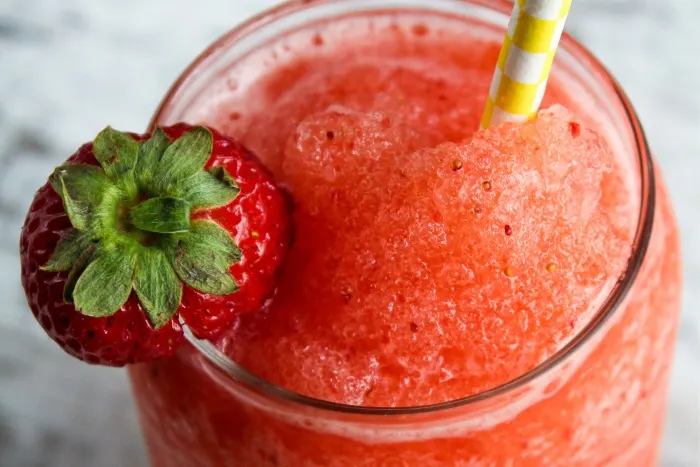 This has to be one of my favorite drinks of all time that I have made. It is so refreshing! If you taste it and it is a little too sweet for you, just add some extra lemon juice. If it is too tart, just add a little more sugar or strawberry mixture.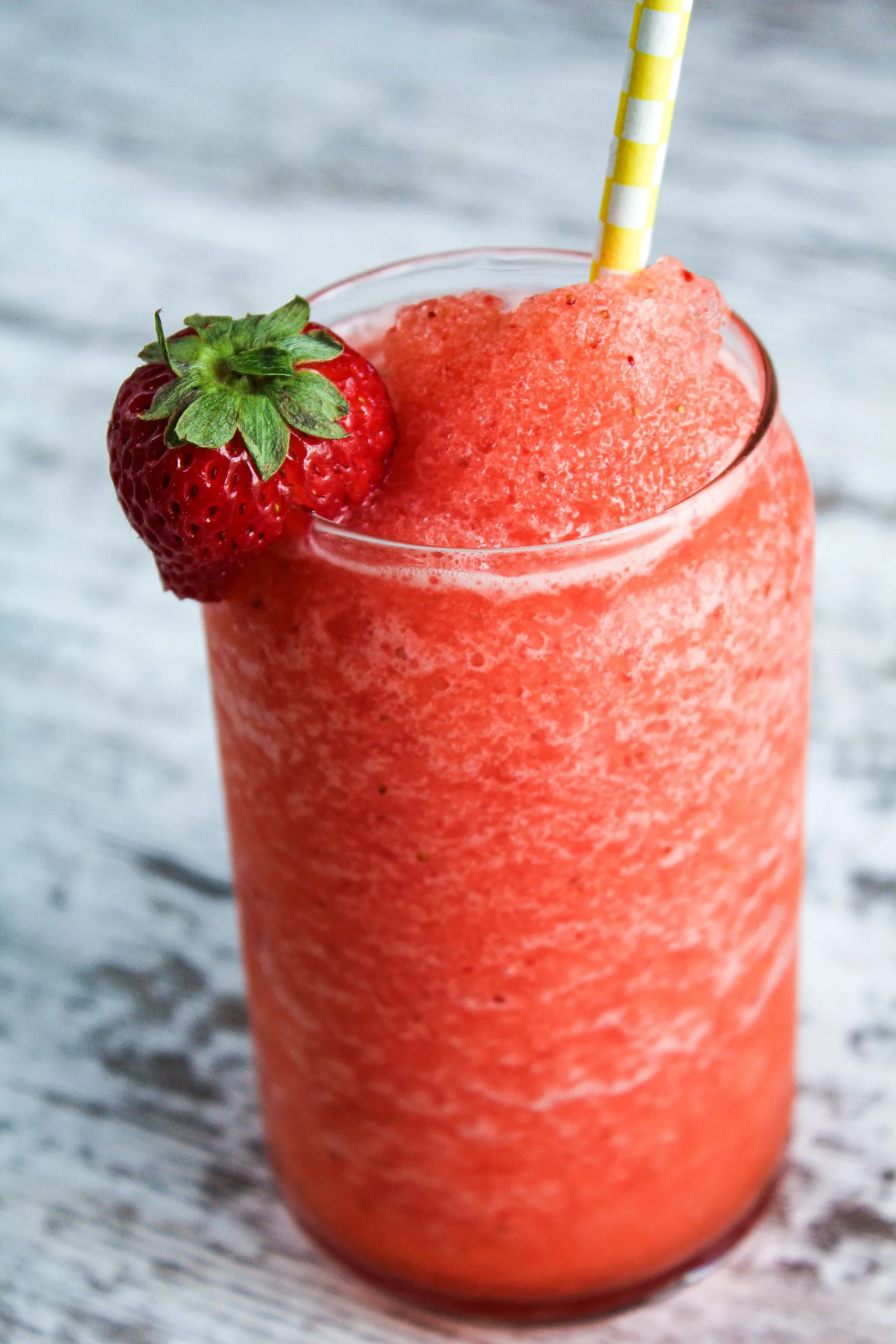 This recipe uses just a few simple ingredients and before you know it, you will have a delicious lemonberry slush to call your own!
How to Make a Sonic Lemonberry Slush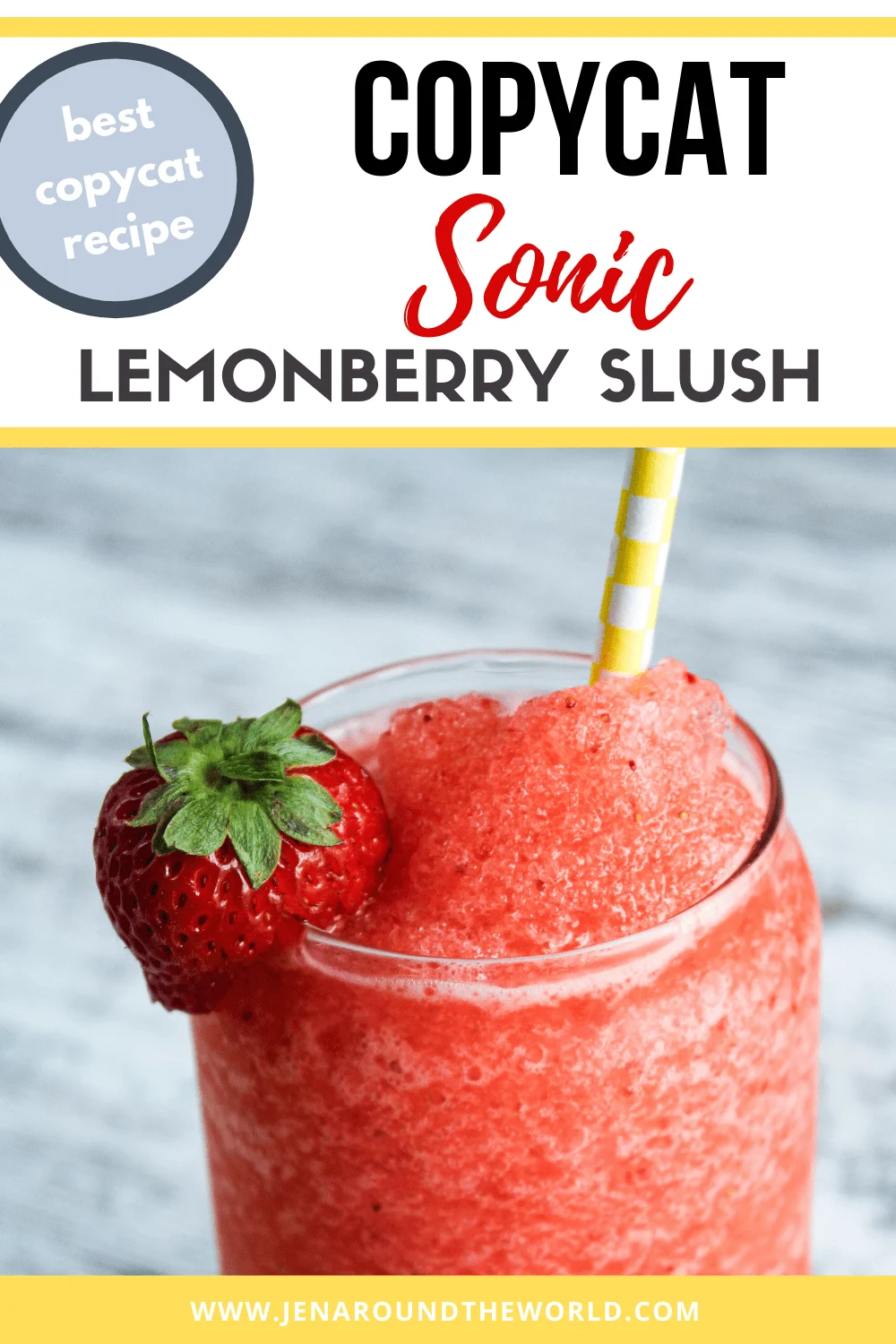 To start, you need to chop up 1 cup of strawberries and add 1/4 cup of sugar to them.
You are going to mash them so that the sugar can create a delicious strawberry syrup. Let it set for 30 minutes. When the time is up, you should have something that looks like this.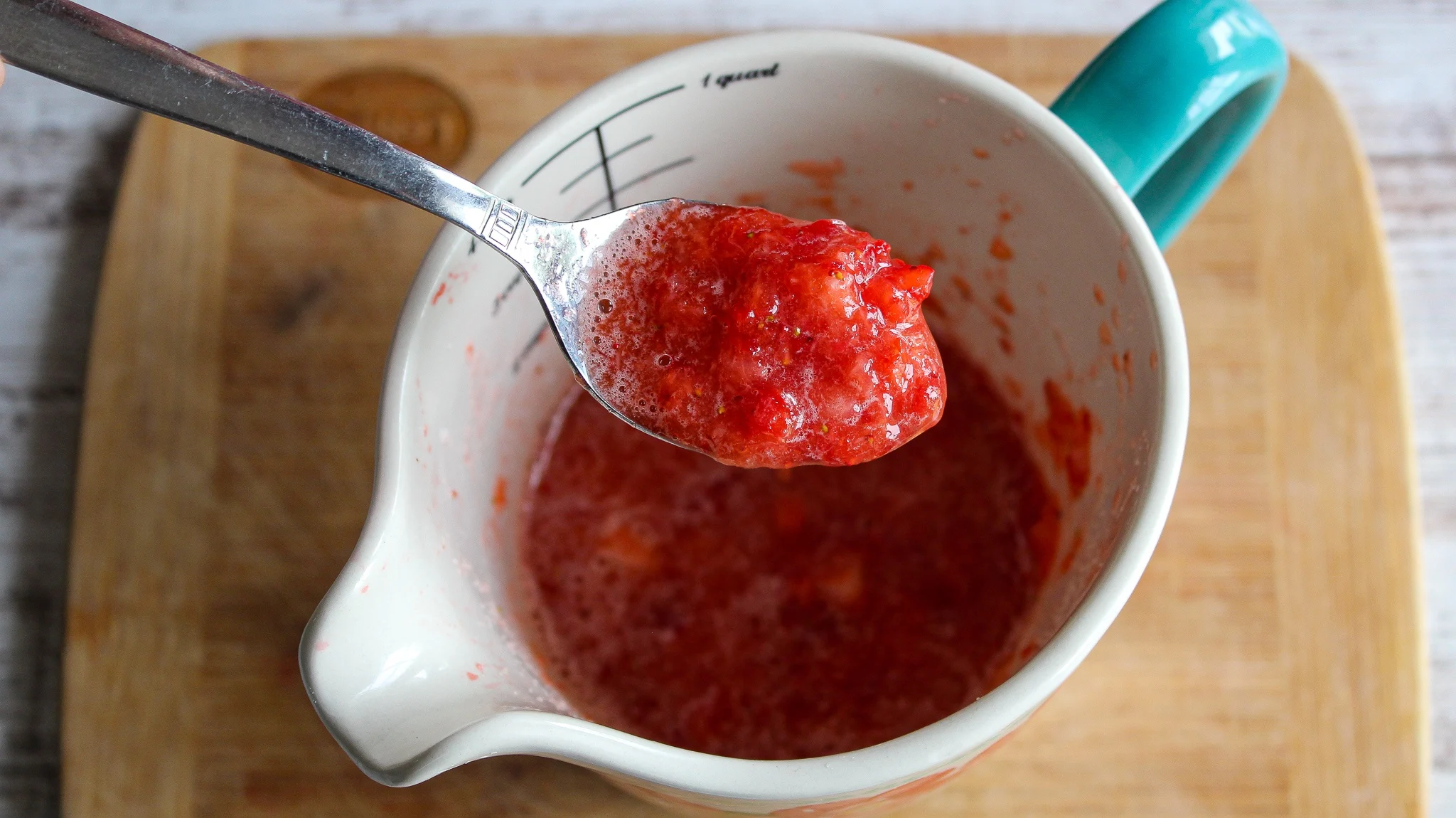 Now, to a blender, add in your ice cubes, water, lemon juice, and almost all of your strawberries. Reserve about 2 tablespoons because you're going to need that to put in the glass at the end.
Once you get your slushie mixture made, take a tall glass and pour the remaining two tablespoons of strawberries into the bottom of the glass.
Top with some of the lemon chunks that you juiced. Now, pour your slushie on top and garnish with a strawberry and a fun straw!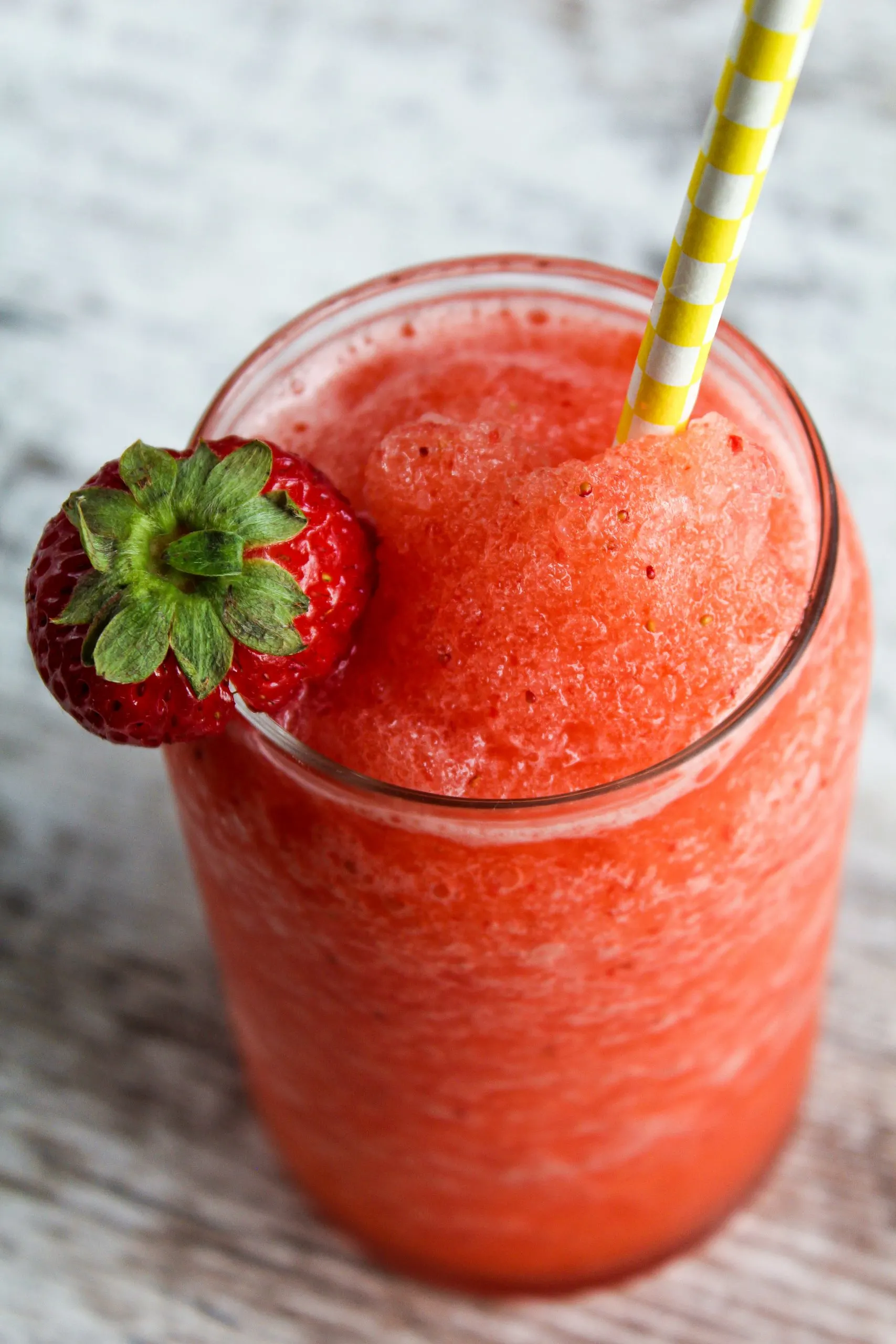 And that's it! It is the perfect copycat recipe when you are craving your favorite slushie drink. This has always been mine. My daughter loves the blueberry one with the sour nerds in it.
What is your favorite Sonic drink?
Looking for other copycat recipes? Check these out
What is your favorite summertime drink?
Yield: 2 servings
Copycat Sonic Lemonberry Slush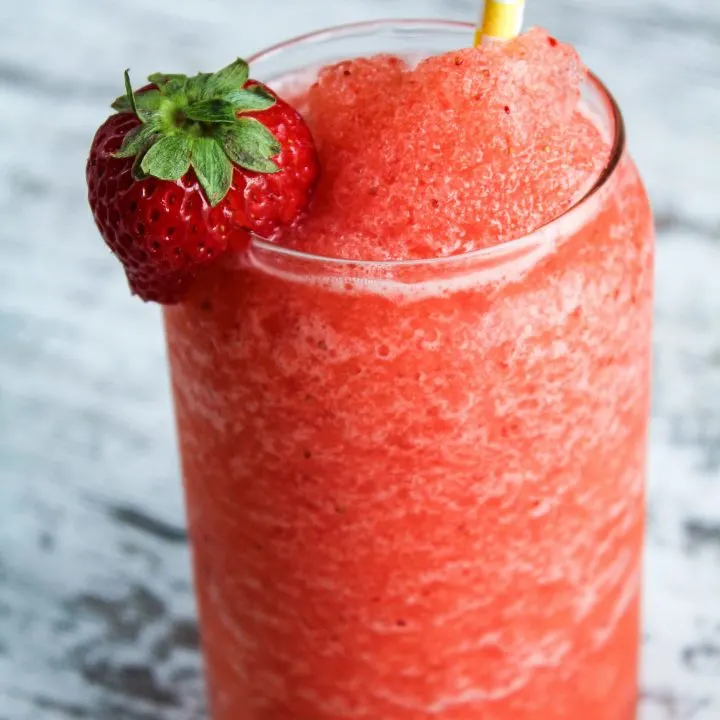 This is the perfect copycat recipe to quench your thirst.
Additional Time
30 minutes
Ingredients
1/3 cup of lemon juice, fresh squeezed tastes best, but you can use the bottled stuff in a pinch (or less to taste)
1 cup of water
1 cup of fresh strawberries, or more to taste, chopped
1/4 cup of sugar
1-2 tray of ice cubes
Instructions
Slice strawberries and mix with 1/4 cup of sugar. Mash them so that the strawberries release some of their juice.
Cover and place in the fridge for about 30 minutes to give the strawberries time to release some of their juices.
Juice the lemons and then quarter the remains to place at the bottom of your glass.
In a blender, blend the lemon juice, water, most of the strawberries with juice and sugar, and ice cubes until slushy.
Reserve 2 tablespoons of strawberries for your glass.
Place 2 lemon pieces and the remaining strawberries in a glass and then fill with the slushie mixture.
Add a straw, garnish with a strawberry and serve!
Nutrition Information:
Yield:
2
Serving Size:
1
Amount Per Serving:
Calories:

131
Total Fat:

0g
Saturated Fat:

0g
Trans Fat:

0g
Unsaturated Fat:

0g
Cholesterol:

0mg
Sodium:

16mg
Carbohydrates:

34g
Fiber:

2g
Sugar:

30g
Protein:

1g