Love Cracker Barrel Old Fashioned Coca Cola Cake? This is the perfect copycat version and is so delicious and easy to make.
I love making cakes from scratch. One of my most popular recipes is my Easy Strawberry Buttercream Cake.
I bet this recipe for an Old Fashioned Coca-Cola Cake is going to be just as popular.
This cake is super moist in the inside with a very chocolatey icing on top. I love serving this cake piping hot out of the oven with a dollop of vanilla bean ice cream.
How to make an Old Fashioned Coca Cola Cake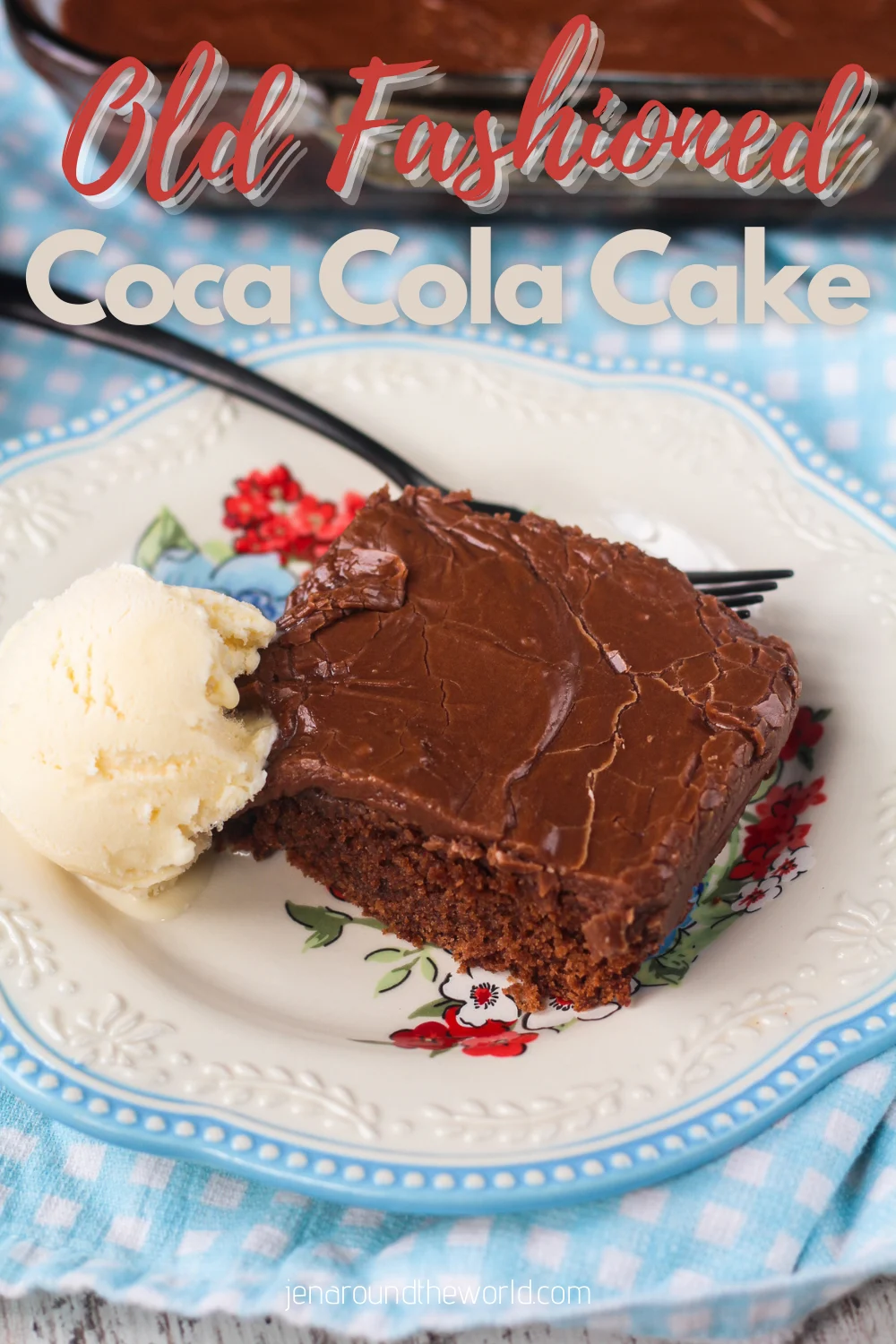 This Old Fashioned Coca-Cola cake is a Southern favorite made with cocoa powder and real Coca-Cola.
This recipe is made in a 9×13 dish, but some people make this on a sheet pan. For my taste, I like the cake to be fluffier and more moist — so I make mine in a 9×13 pan.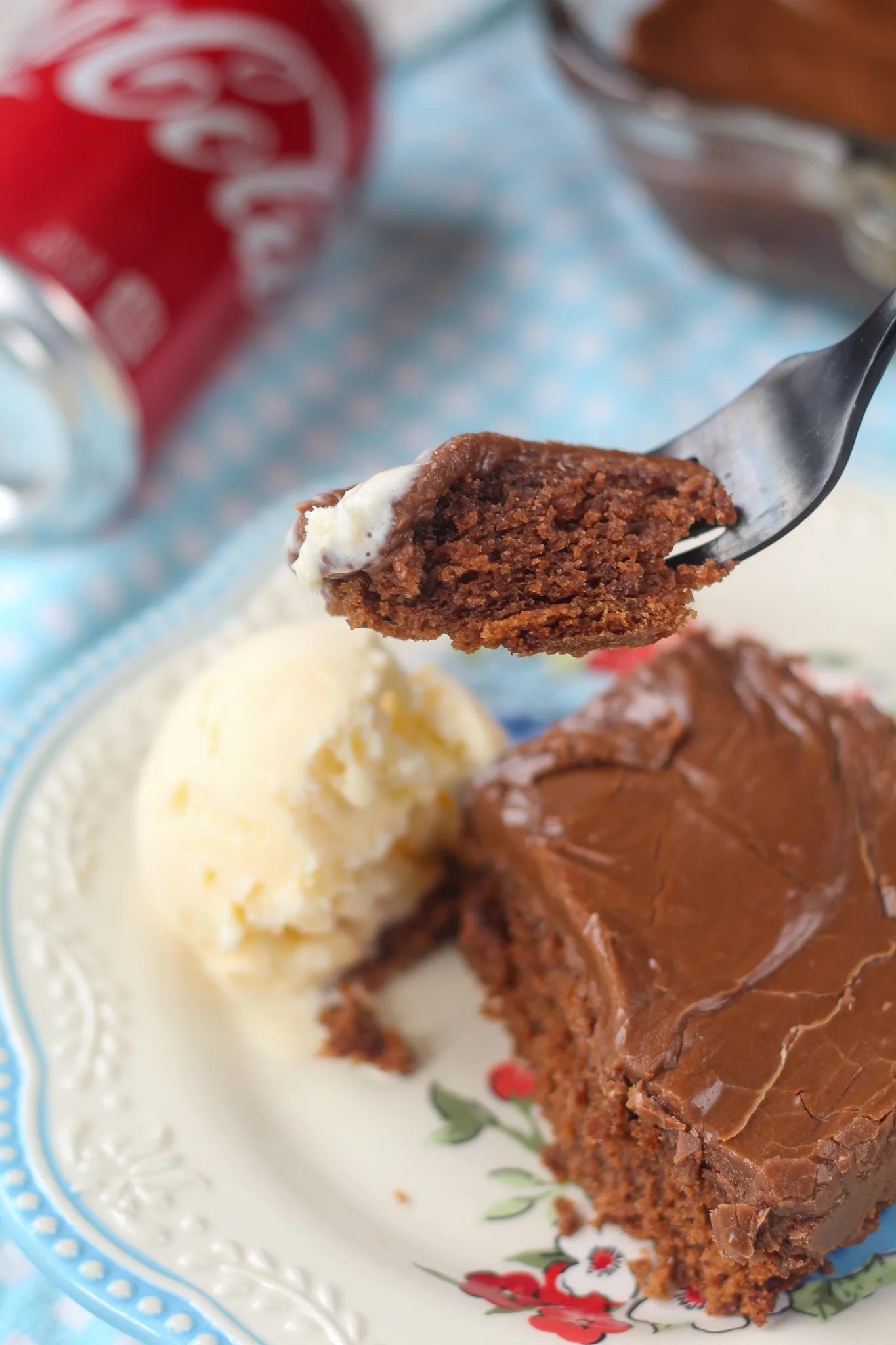 On top of this cake is a wonderful chocolate icing that resembles a thin coating of fudge on top. While the cake is warm, it will make the icing melt a little making the cake moist and fresh tasting for days.
Coca Cola Cake dates back to the mid-20th century, but became much more widely known when Cracker Barrel added it to their menu in the mid-1990s.
You will truly love the flavor of this cake and how easy it is to make.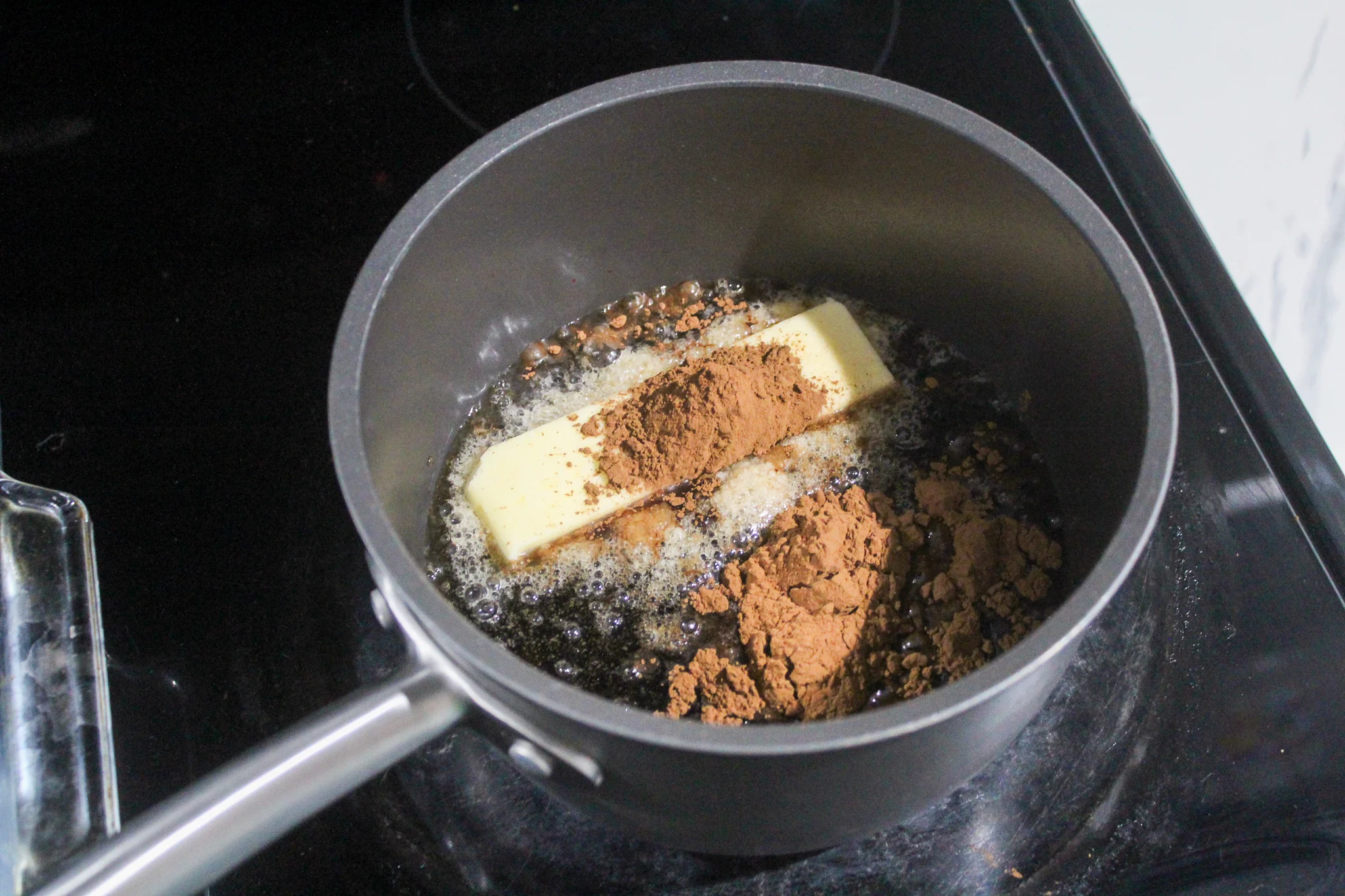 Combine in a sauce pot on the stove the butter, cocoa powder and the cola. Melt together and bring to a boil.
Then, mix it together with the other ingredients until your batter looks like this.
Place the batter in a 9×13 baking dish and bake for 30-35 minutes in a 350 degree oven.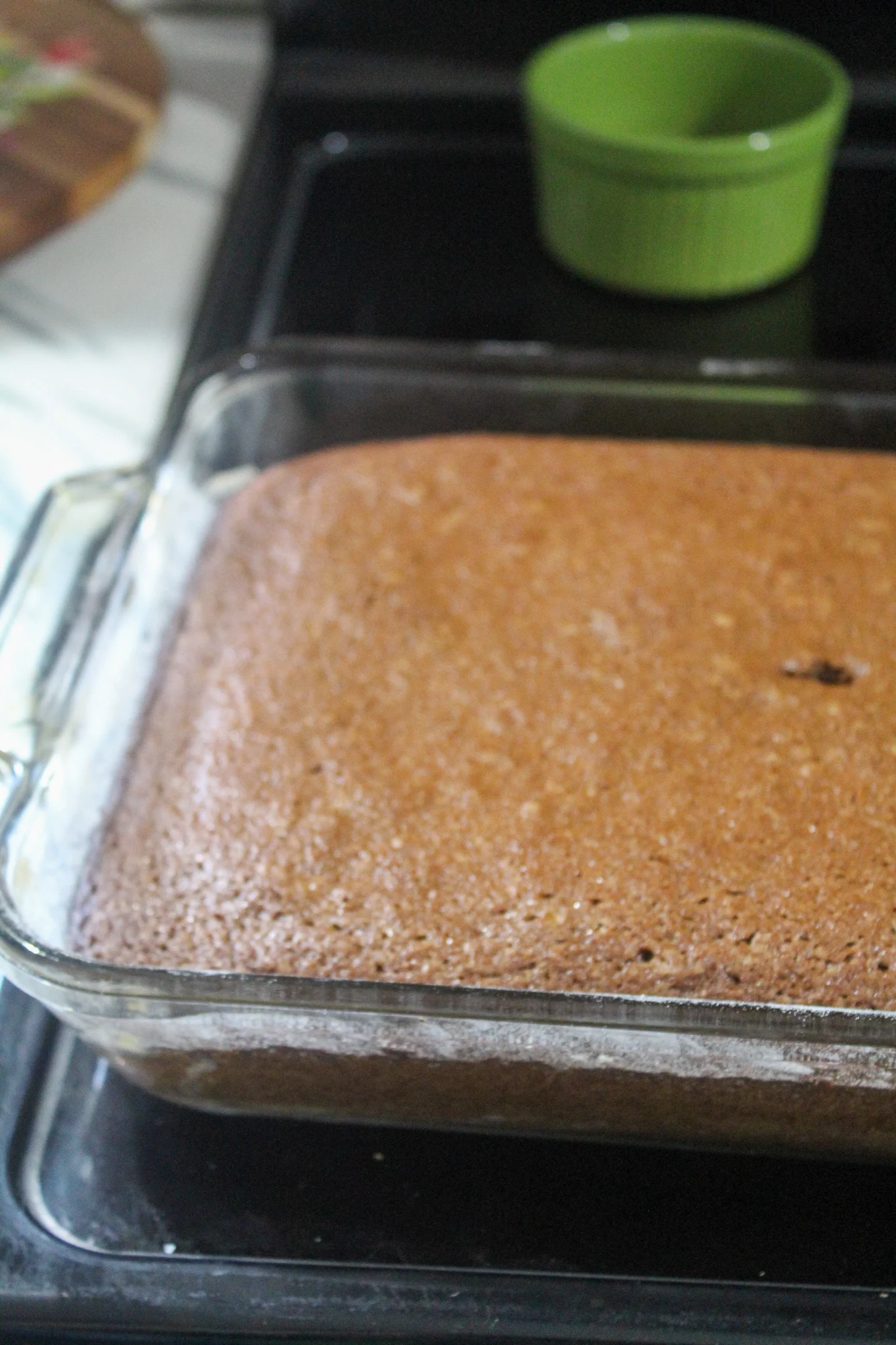 When the cake comes out, make the icing. While the cake is still warm, pour the icing over the cake and smooth out.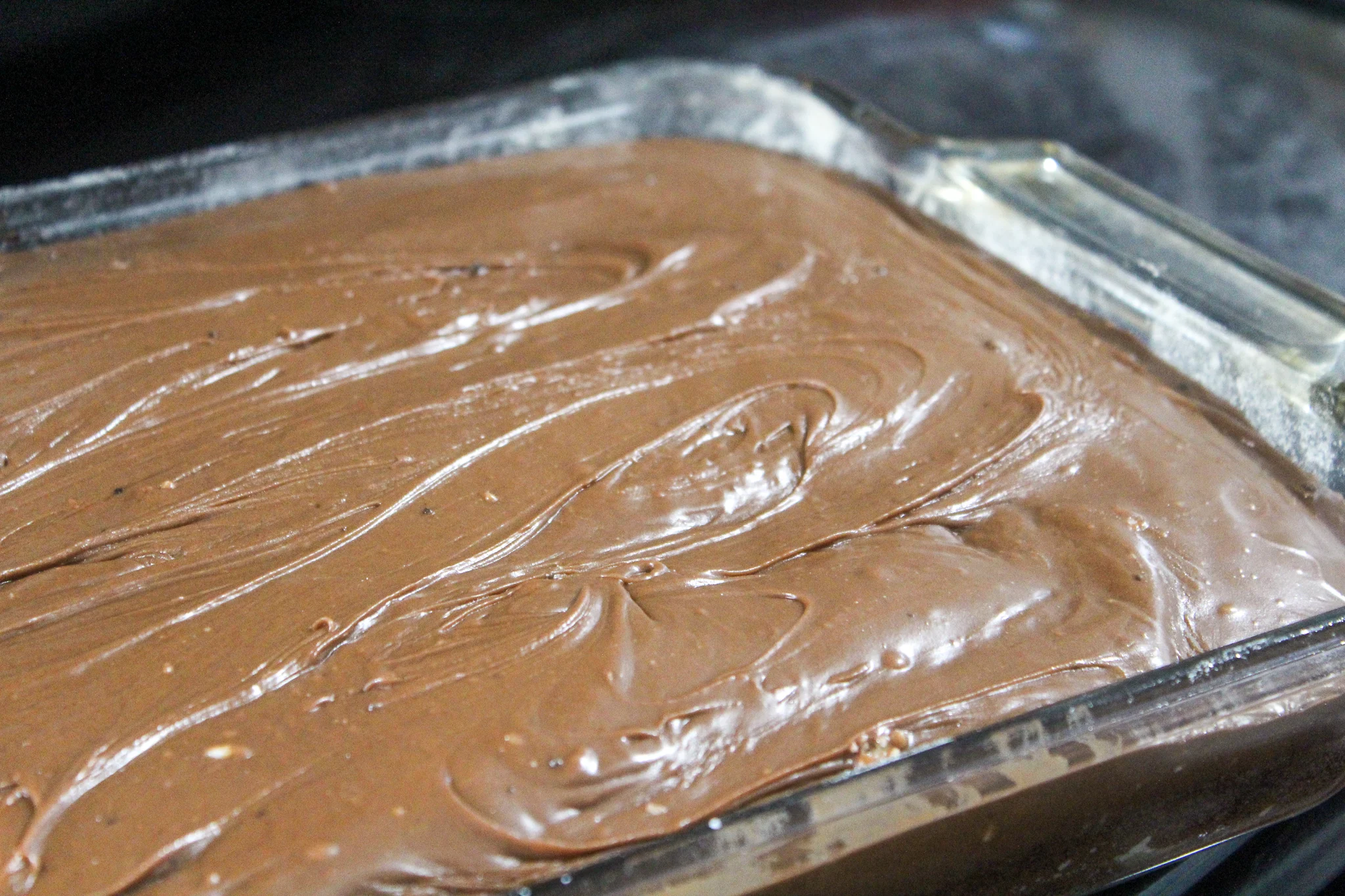 Let the cake set up for about 20 minutes to give the icing time to set. Then serve it with a dollop of ice cream for the perfect bite of deliciousness!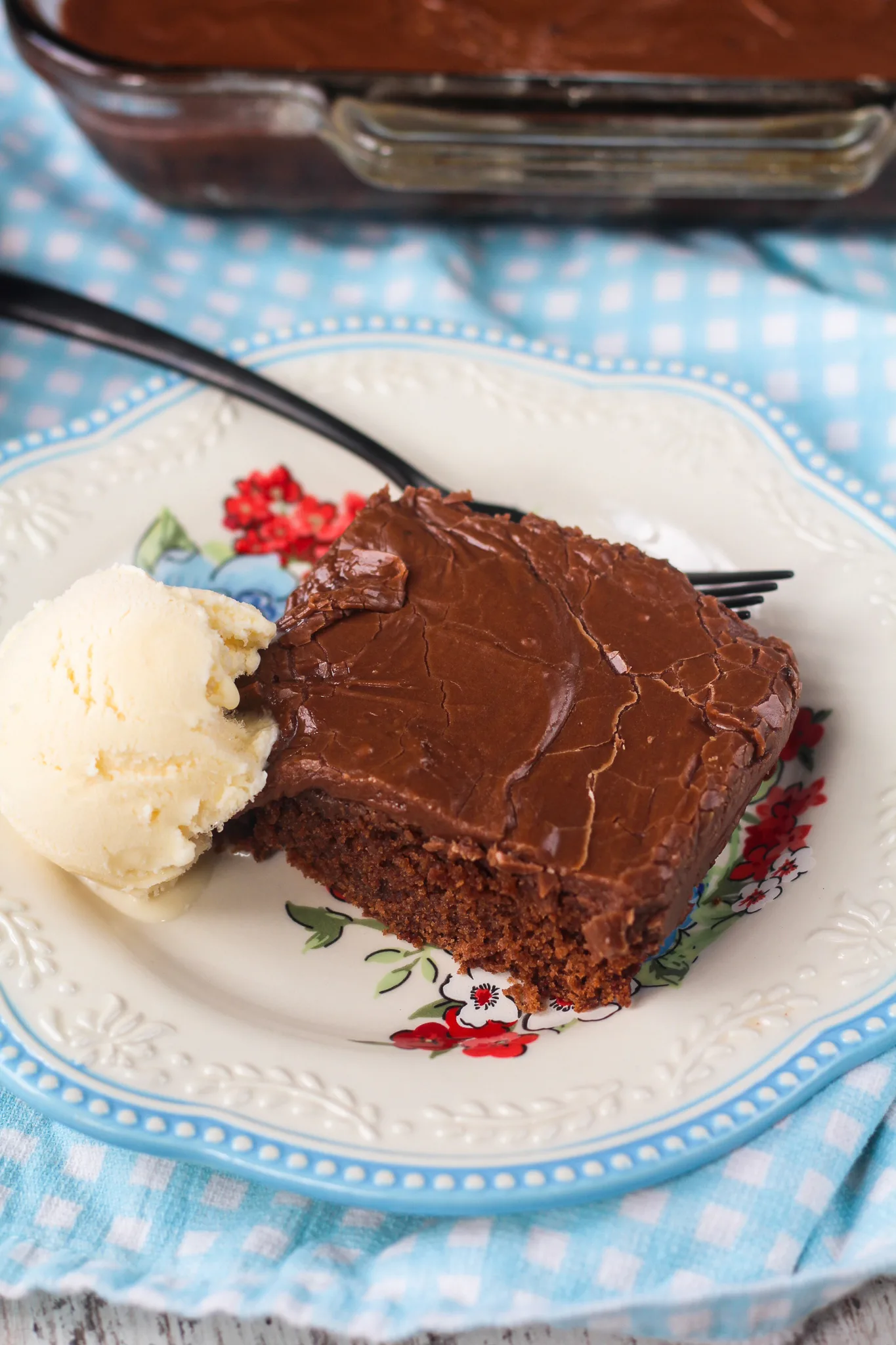 Looking for other cake recipes? Check these out
Yield: 20 slices
Old Fashioned Coca Cola Cake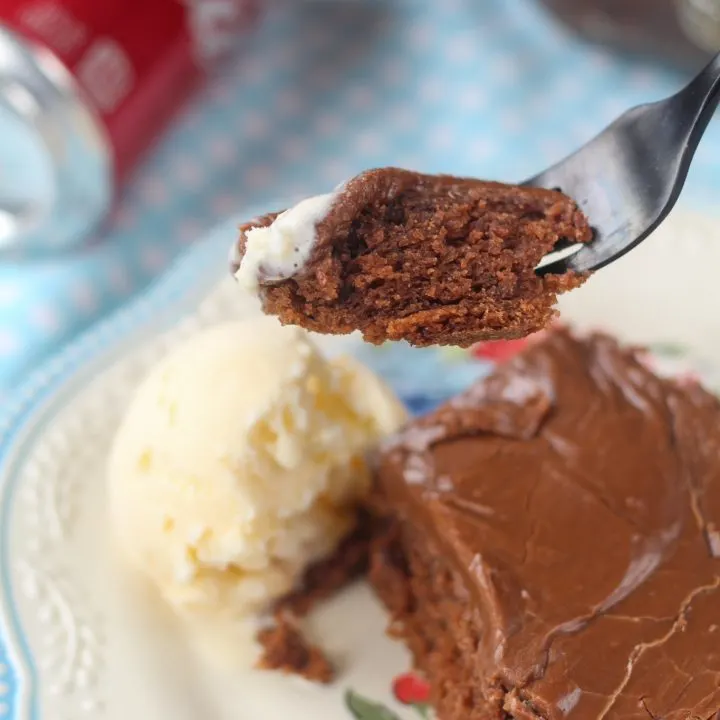 This old fashioned coca cola cake is so full of cola flavor and fudgey goodnes.
Ingredients
For the cake
1 cup Coca Cola
1/2 cup oil
1 stick butter
3 tablespoons cocoa
2 cups sugar
2 cups flour
1/2 teaspoon salt
2 eggs
1/2 cup buttermilk
1 teaspoon baking soda
1 teaspoon vanilla
For the Frosting:
1 stick of salted butter
1/3 cup Coca-Cola
3 tablespoons unsweetened cocoa powder
1 (16-ounce) box confectioners' sugar
2 teaspoons vanilla extract
Instructions
For the cake:
In a saucepan, mix Coca Cola, oil, butter and cocoa and bring to a boil. In another bowl, combine the sugar, flour and salt. Pour the boiling Cola mixture over the flour mixture and beat well. Add the eggs, buttermilk, soda and vanilla and beat well. Pour mixture into a greased and floured 13 x 9 inch baking pan and bake at 350 degrees or 25 to 35 minutes. Remove pan. Cool for about 10 minutes before frosting.
For the Frosting:
In a saucepan, combine the butter, cocoa, and cola. Heat until the butter melts. Beat in the remaining ingredients and spread on the cake while it's still warm.