Last month our family embarked on a week-long trip to Panama City Beach, Florida. Since our normal beach vacation was cut short in 2020 thanks to the hurricane, we decided to try a different time of year.
The drive down was wonderful. We had a large minivan that had plenty of room for all of our things as well as our beautiful Aussie, Milo. This was his second beach trip and he did even better the second time around than we did the first.
This trip was supposed to be perfection — with everyone of us getting time to rest and relax. However, our first night in Panama City Beach, our beach house had an attempted break in — while we were there!
I have been hesitant to share this story because I did not want to say anything negative about the place we rented from. However, when I found out that they screen the reviews left on their properties, it made me think that maybe someone else had been through this — and that I want to stop this from happening to someone else.
Renting From BookPCB.Com
From the get-go, the beach house we rented seemed perfect. The property is called Emerald Surf, located at 8208 Surf Drive, and it was exactly everything I was looking for in a beach house.
On the beach
Pet friendly
Personal swimming pool
Beach access from the house
Fenced in area for the dog
lots and lots of space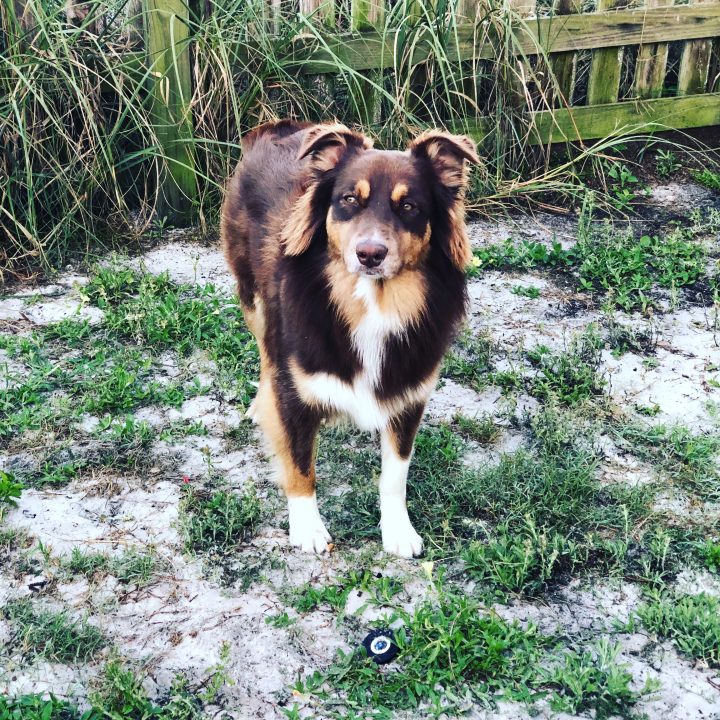 It had a full upstairs complete with a kitchen, two bedrooms, and a patio entrance with stairs that led to the bottom of the patio.
We were so excited to stay here. Both of our grown kids had thought about staying upstairs, but then at the last minute changed their minds and decided to sleep downstairs where we were.
I was so thankful that they did this.
That night, Stephen pulled our van into the garage, and we turned the front porch lights and the back porch lights on. Little did we know, there was a security light to turn on for the upstairs patio door, so it was dark up there.
Around 1:30 in the morning — on our first night of vacation, my husband and I were awakened by our dog growling and looking at the ceiling. That is when we heard the noise. It sounded like something clanging and beating upstairs. I just assumed it was the gate leading from the top patio.
I brushed it off and laid there, but my husband was on high alert. The sound never stopped. it kept going and then my husband looked at me and said those words that no one ever wants to hear — "I think someone is trying to break in."
You just never think something like that would happen to you. I sat there in disbelief for a few moments, but my husband was already in action. He ran and went to wake up our son. The WHOLE time the sound is still going on upstairs and at this point, I am scared to death.
Milo let me put his harness on him immediately, which he never does, so he knew something was going on as well. We went into the bedroom where my daughter was sleeping and I woke her up and told her what was going on.
Stephen and Robert, started up the steps to the upstairs. The sound kept getting louder and louder. Stephen called out a few times to let them know we were there. It wasn't until the flashlight was shined onto the patio glass, that whoever it was took off running down the back stairs.
They got a good look at the door and someone had been trying to rip the patio door off the hinges and enter the house through the top patio door.
Calling the Cops
We called the cops and they came out and took our report. The cops looked all around the beach house and said it was a definite attempted break-in and that we were lucky.
They shrugged it off as a possible Spring Breaker who had had too much to drink and thought they were at the right house, when in truth they were at the wrong house.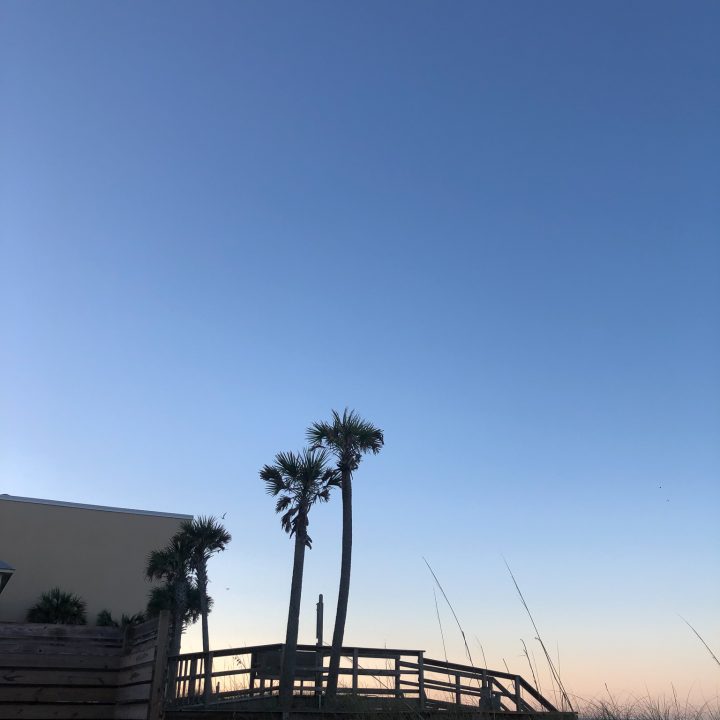 The cops took all of our statements, and promised to give us extra patrol for the remainder of our vacation and they stayed parked out front of the beach house that night.
To be honest, after that, I could not sleep all night. My son and I stayed awake and watched Kitchen Nightmares, keeping each other company. When one got tired, the other slept. We were both scared by that. We had never been through anything like that before.
Dealing with the Rental Company
The next morning, I called the rental company we rented from and let them know exactly what happened. She was genuinely sorry that we had been through that.
She assured me that this had never happened before at this property. They brought out extra sticks to put in the patio doors for extra protection.
Then a couple of days later, she called back and offered us $200 in gift cards to the Firefly restaurant (which has exceptional food by the way).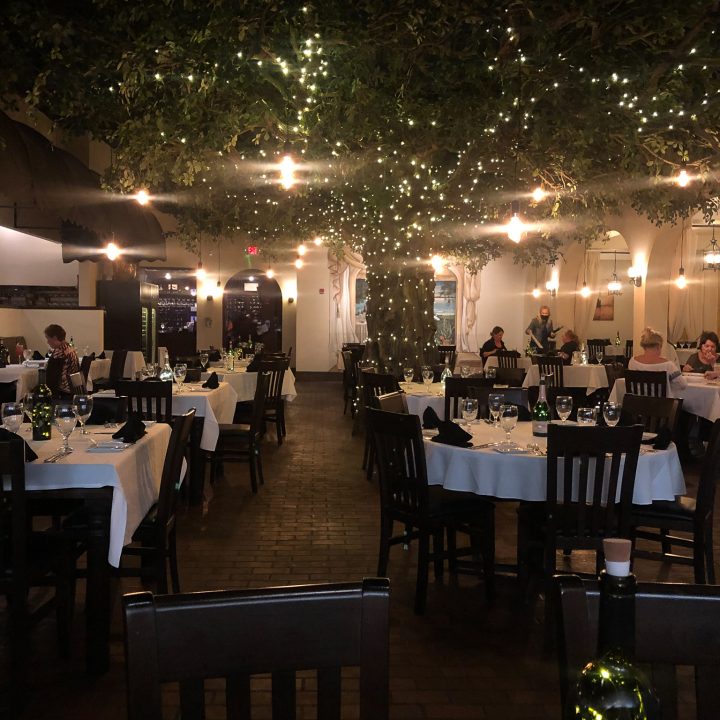 But here's where I have the problem. Once we got home from our trip, I got to looking back at the reviews listed on this property, and I started to notice that MY review was not listed. Once you complete a stay at their property, they send you a survey to fill out.
That survey is your review. If they like what you say, then they ONLY post those reviews. There is not one bad review listed here. It just makes me wonder — has this happened before?
That was the reason I decided to share my personal review on MY blog and social media. I want the truth to be out there, because if it happens again, someone might not be as lucky as us. I want people to be informed.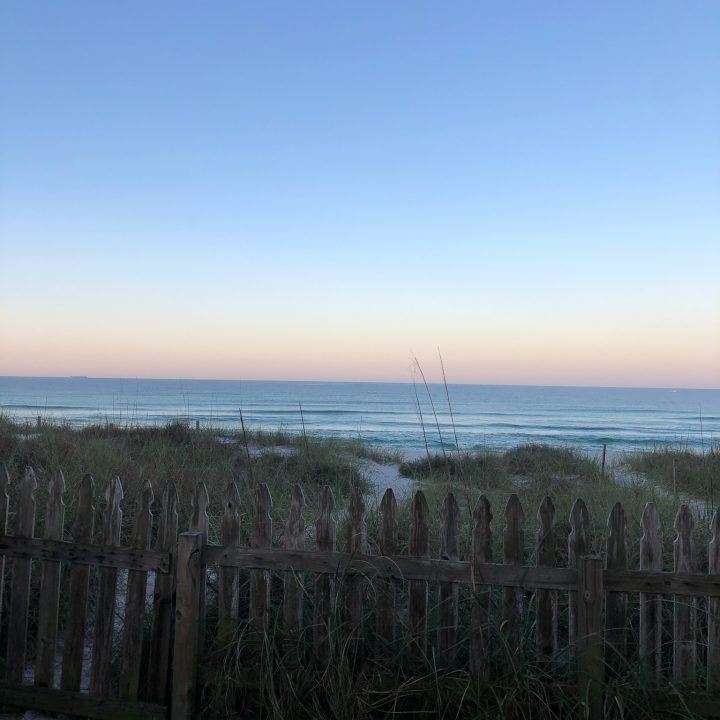 So yes — while this property screams "perfect beach house", it is FAR from perfect. Broken locks on multiple doors, false security system that doesn't even work — and it is RIGHT BESIDE the public beach access — which is not noted on the property listing and I think it should be. Had I known it was right beside the beach access, I would not have ever rented this house to begin with.
I want others to be informed when renting this beach house. I want others to know that there was an attempted break in here, and the investigating officer told me that there had been another break in on this street in the earlier weeks as well.
From now on, I will definitely be asking a lot more questions when renting a beach house, and I will most definitely not ever be renting from BookPCB.com again.