Celebrate Valentine's Day at These Amazing Western Ky Restaurants!
Valentine's Day will be here before you know it and if you live in Western Kentucky, you may be overwhelmed by all the restaurant choices.
Today, I am going to share my absolute favorite amazing Western KY restaurants that would be perfect for a romantic Valentine's dinner!
My husband and I love going on a date night and we have eaten at every restaurant on this list (with the exception of Davinci Novadell) so we know good food and romantic places to eat.
We hope you find somewhere special to have the perfect Valentine Dinner!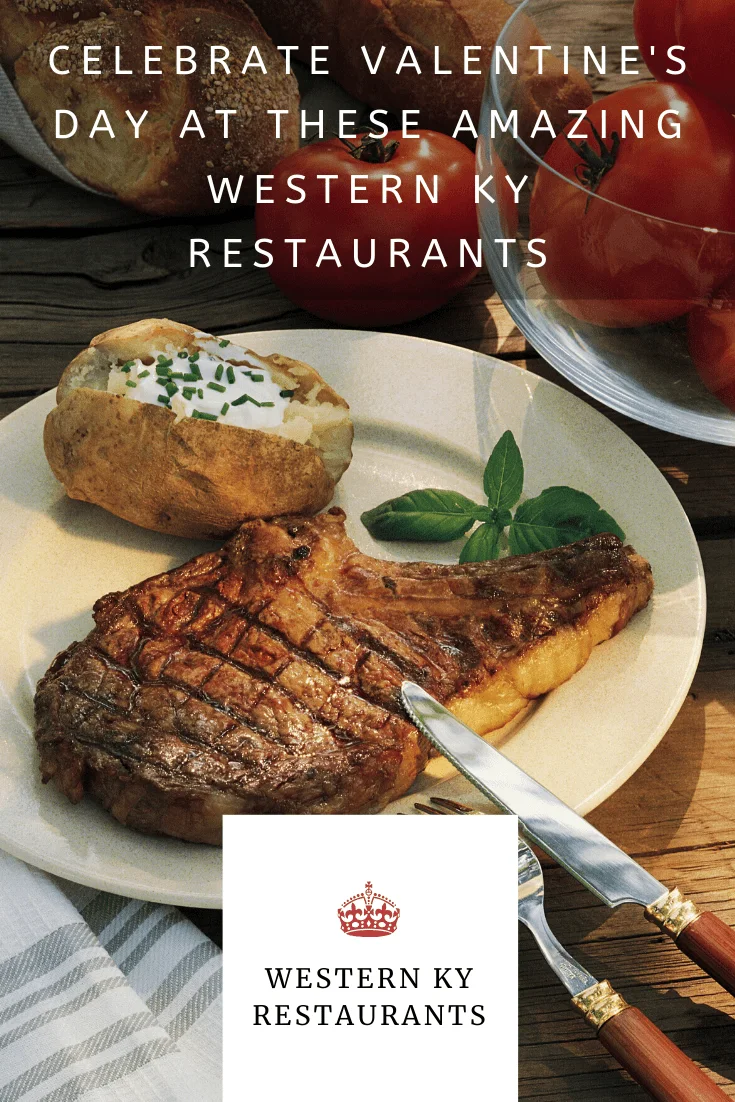 Amazing Western Ky Restaurants to Check Out
Hopkinsville, KY
Davinci's Little Italian & Davinci Novadell
Davinci's Little Italian is a small, family-owned place that packs a big bite into a huge value. I remember eating here when we lived in Hopkinsville. They had just opened and I was SO impressed with their food choices.
They serve traditional Italian cuisine and nothing says I love you on Valentine's Day like a plate of yummy pasta!
Not only do they have Little Italian, but they also have Davinci Novadell on the golf course.
Horseshoe Restaurant
This restaurant may be small in size, but the food packs a phenomenal punch. The Horseshoe has the best steaks in Hopkinsville and the staff is excellent and super nice.
The prices cannot be beaten and they offer dinner for two that is perfect for Valentine's Day. Be sure to check their Facebook page often. When they have specials, they will announce it here first.
Cadiz, KY
Harper House
Last year, Stephen and I went on a date for our anniversary to Harper House in Cadiz. I really love the atmosphere here in the evening for a romantic date.
The staff are great, the food is some of the best I have had around, but the atmosphere really speaks romance to me.
The prices are a little more expensive here. You can expect to spend around $50 for a couple's dinner here, but it is totally worth it.
Princeton, KY
If you are eating out in Princeton, KY and looking for a romantic date night spot for Valentine's Day, let me suggest Adams Breezy Hill Farm.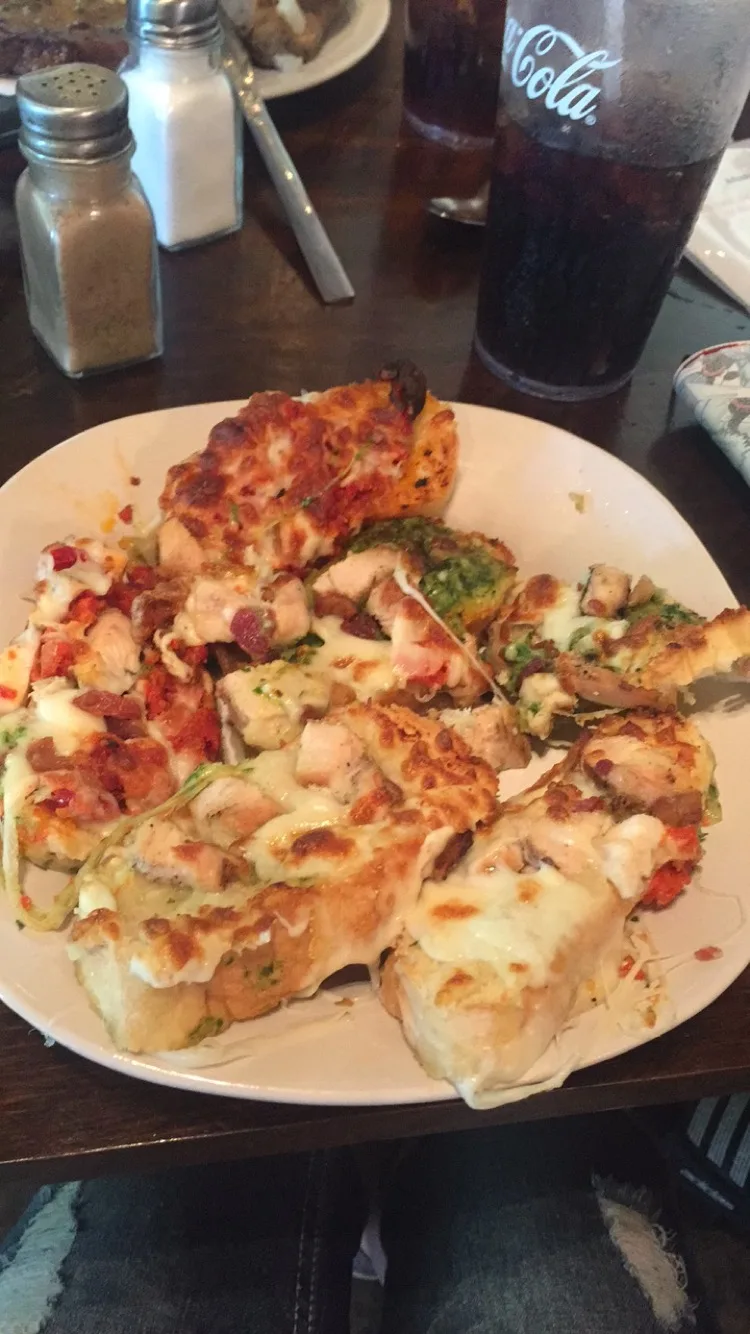 They have so many options to choose from when it comes to dinner. If you want to go high end, you can order a delicious steak. If you are on a budget, order the Chicken Parm which is to die for and big enough for two people to share.
We love going here because the atmosphere is really laid back, but super romantic — especially if you eat out on the porch.
Murray, KY
The Alley
Another very romantic date night spot that Stephen and I have been to is The Alley in Murray, KY. The restaurant is located above Corvette Lanes Bowling Alley, which is where the name of the restaurant came from.
Now, I will tell you upfront, this restaurant is very high end and the prices are above what you normally pay at a restaurant, but if you are splurging on a special date night, it is TOTALLY worth it.
If you are going to eat here, you will need a reservation first, and you will need to dress in something other than jeans because it is upscale.
The food here is fantastic, and the atmosphere will make you feel all gushy. We went during the Christmas season to celebrate our anniversary and I loved the live piano music, the twinkling lights, and the ambiance.
Paducah, KY
Freight House
I have talked in depth about my love of Freight House in Paducah. I LOVE, LOVE, LOVE their food because it is all locally sourced with a farm to table experience.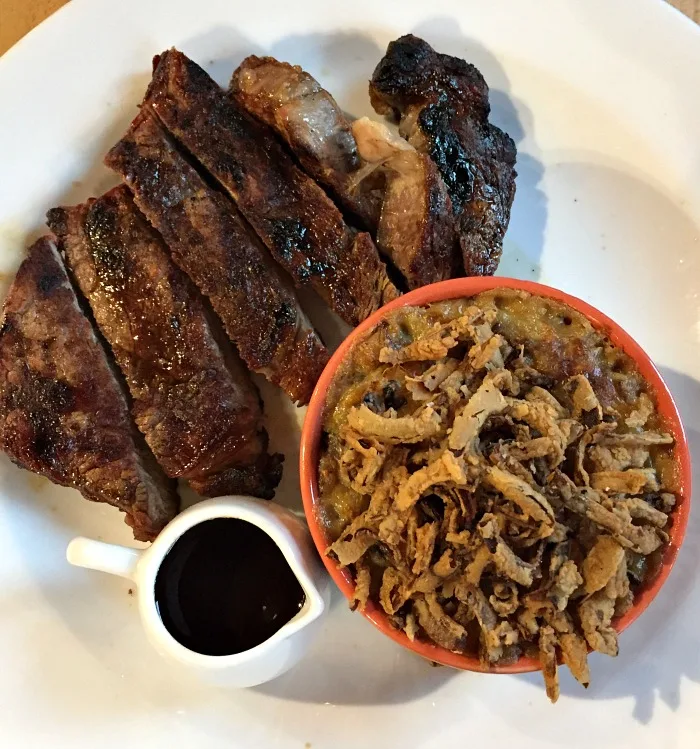 The atmosphere is perfect for a date night! The prices are reasonable but expect to spend around $50-$60 for a night out here.
Their food changes with the season which is another reason I love this restaurant so much.
For a complete list of my favorite restaurants in Paducah, check out this list of Paducah KY restaurants.
Shandies
Shandies is always a favorite of ours. I love that it is sort of laid back but very romantic and the food is so good here.
On Saturday and Sunday, they offer a Bloody Mary Bar where you can put together your very own Bloody Mary concoction.
The food is fantastic — steaks are very tender and cooked to perfection.
After eating at Shandies, walk around the corner to Etcetera Coffee and get some of THE BEST coffee on the planet.
Cynthia's Ristorante
Cynthia's is a beautiful high-end Italian restaurant. While this is not your "let's eat here everyday" kind of place (because yes — it is pretty expensive to eat here), it is the perfect place to go and have a special occasion dinner like Valentine's Day.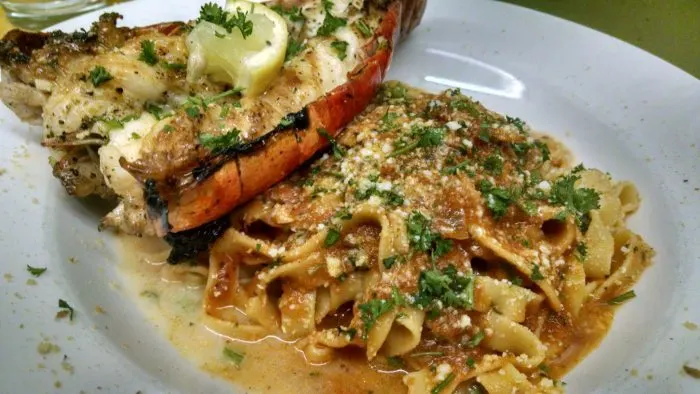 The atmosphere is quiet and romantic. The staff is super knowledgable about the menu and the food is out of this world. If you love a good authentic Italian restaurant experience, this needs to be on the radar for the next visit to Paducah.
Grand Rivers, KY
Patti's 1880 Settlement
Our area is so excited that Patti's 1880 Settlement has FINALLY been rebuilt and we can all enjoy their delicious food once again.
The atmosphere at Patti's is more romantic to me now than when the old restaurant was around. Stephen and I celebrated our anniversary here once but we recently tried out the new restaurant again and love the new atmosphere even more.
Our favorite thing to do that is super romantic is after dinner, walking around outside enjoying the scenery and beautiful lights all around.
T Lawson's Grill
A new restaurant to our area just since 2019 is T. Lawson's Grill. Our family ate here not too long ago and LOVED the food.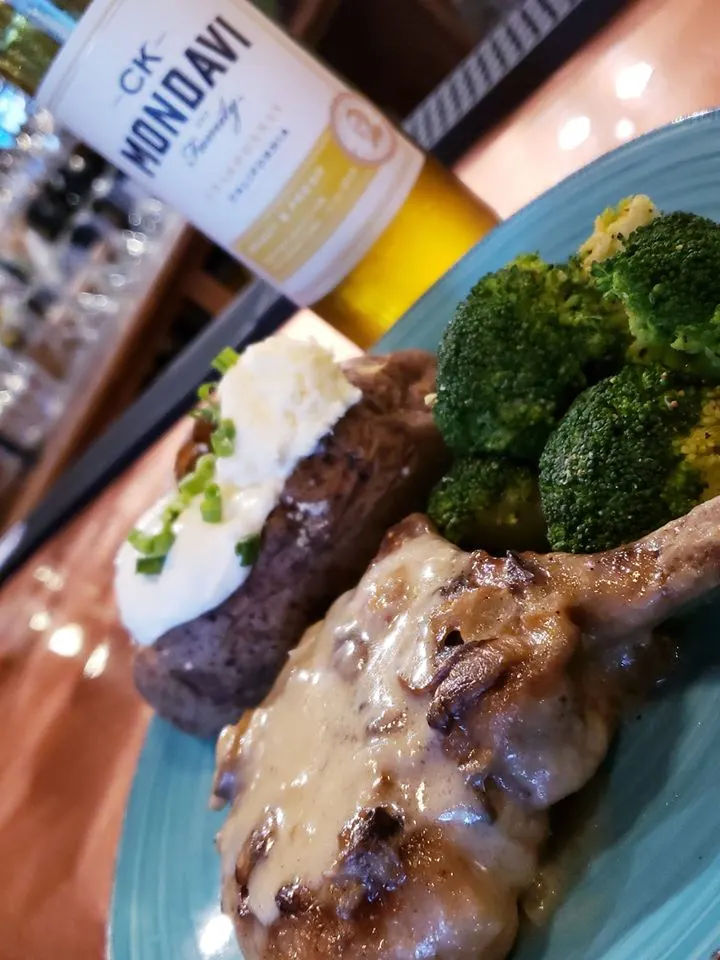 The atmosphere for dinner is very romantic and a great place to take your special someone on Valentine's Day.
They offer weekly specials and such so be sure and check them out on Facebook for all the sweet deals they have going on.
Finally
So there you have it. These are my top choices for fantastic Valentine's Dinner dates in Western, KY. I have eaten at all these restaurants and know the food personally.
I will never recommend a restaurant that I have not personally tried, so you can trust me when I say the food and these restaurants are some of our favorites!