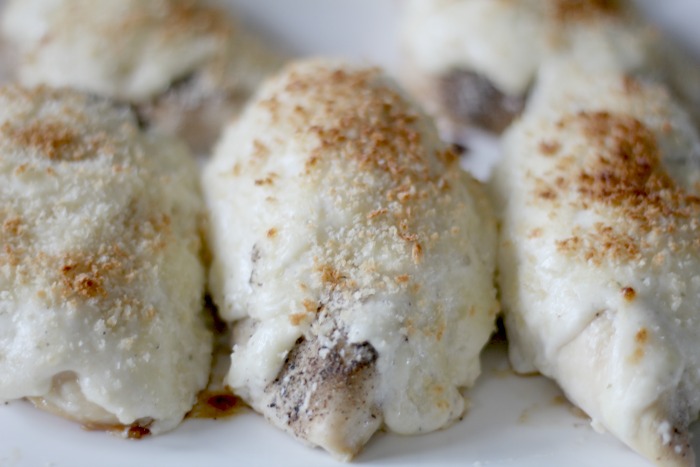 Last weekend we went to Longhorn's Steakhouse for dinner. It was fabulous! The commercial on T.V. for their newest entree — Longhorn's Parmesan Crusted Chicken would make my mouth water every time I saw it.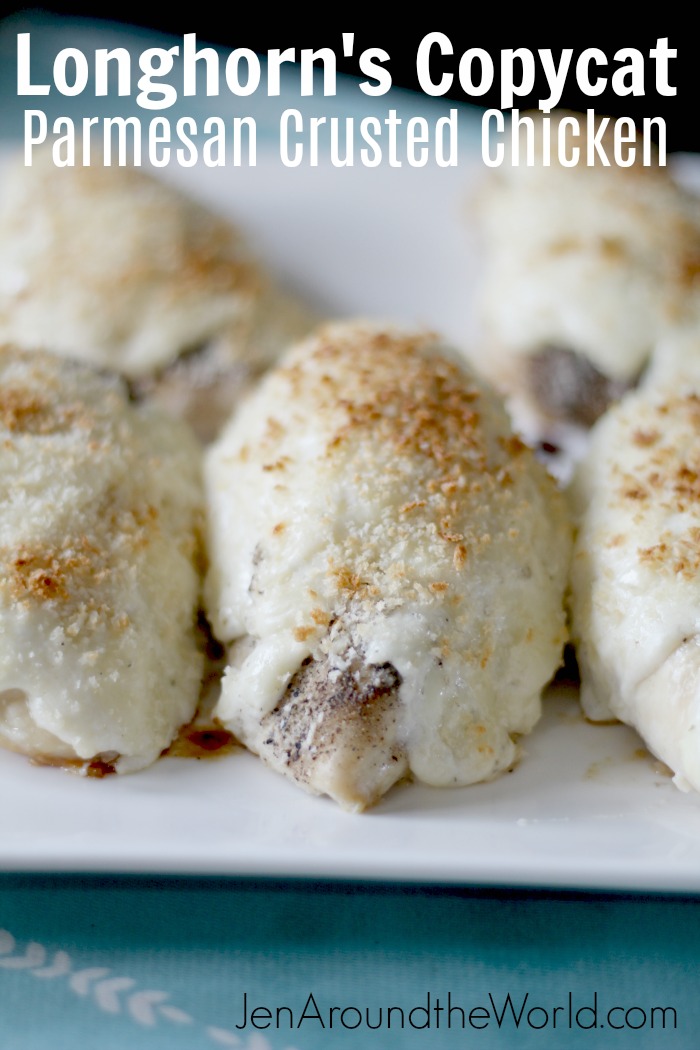 When we finally went there on a date night, that is exactly what I got. I looked at the Longhorn menu, found exactly what I wanted and ordered it! The first bite was scrumptious as I had suspected!
I asked our waitress what was in the sauce that was on top of the chicken and she gave me the COMPLETE recipe so I could re-create it at home. I was shocked that they shared it with me.
You can get this on the Longhorn's lunch menu or on their dinner menu.
How to Make Longhorn's Parmesan Crusted Chicken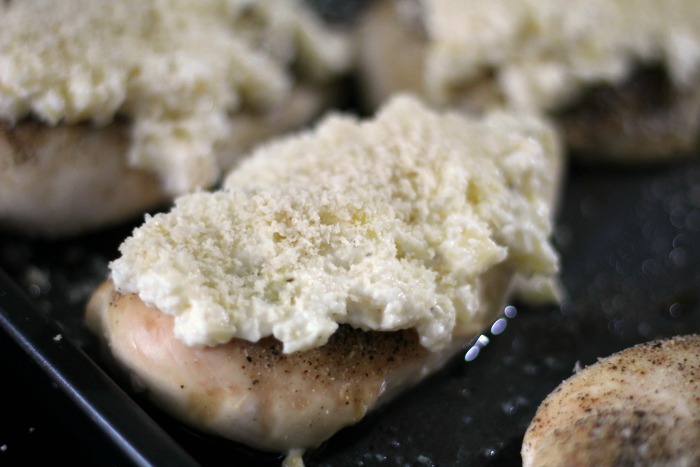 I made my version of it last night and it was SO good! Stephen even said it was his new favorite. I paired it with green beans and mashed potatoes and the homemade artisan bread that I shared before. It was a wonderful restaurant meal for a fraction of the price!
Yield: 8 servings
Parmesan Crusted Chicken
This easy and delicious chicken recipe will have you drooling
Ingredients
8 boneless skinless chicken breasts
1 cup of creamy ranch dressing
1 cup of parmesan cheese
1 cup of shredded provolone cheese
1 teaspoon of minced garlic
Panko bread crumbs
salt and pepper to taste
Instructions
Preheat oven to 350 degrees. Season chicken with salt and pepper and place on a baking sheet. Bake in a preheated oven for about 10-15 minutes or until the thermometer stuck into the thickest part of the chicken reads 165.
While the chicken is baking, mix together ranch, parmesean cheese, garlic, and 1/4 cup of provolone cheese, and then set this mixture aside.
After the chicken is done cooking, remove it from the oven and turn your broiler on. Take your creamy cheese mixture and put it on each piece of chicken. Put it on as thick as you like. Sprinkle on each piece of chicken the remaining provolone cheese. Top that with the panko bread crumbs.
Place chicken under the broiler until the cheese is melted and the panko bread crumbs have browned a little on top.
Enjoy!
Nutrition Information:
Yield:
8
Serving Size:
1
Amount Per Serving:
Calories:

447
Total Fat:

25g
Saturated Fat:

8g
Trans Fat:

0g
Unsaturated Fat:

15g
Cholesterol:

131mg
Sodium:

780mg
Carbohydrates:

6g
Fiber:

0g
Sugar:

2g
Protein:

46g
The thing that is so delicious is that you would not think that ranch dressing and Parmesan Cheese would go good together, but y'all — it creates the most amazing sauce on the top of this
chicken
.
The panko bread crumbs add a little bit of a crunch that you might not expect, but they take the dish up a notch and add a touch of elegance not expected.
This would be such a great meal to fix for a date night at home, or if you are just in the mood for something new and different. Be sure to use a good oven thermometer when cooking your chicken to make sure you get even cooked chicken as well.
When I fix this meal, I like to serve all the on these adorable Spring Plates that I found at Dayspring.com.
I love making copycat meals of some of my favorite restaurant foods. I have recreated that delicious brown bread from Cheesecake Factory and the Chicken and Gnocchi Soup from Olive Garden, and that oh so delicious Olive Garden Dressing and more!
What foods do you make that are remakes of your favorite restaurant meals?