If you are looking for a delicious simple recipe that has a bite tart of lemon infused with lemon zest, then the Pioneer Woman's Lemon Bars are what you're looking for.
In the past, I have made Ina Garten's lemon bars, which have an extra thick layer of cookie crust. While those are some of the best lemon bars out there, these are even better. I first saw Ina make these on Food Network and I knew I was going to have to give them a try.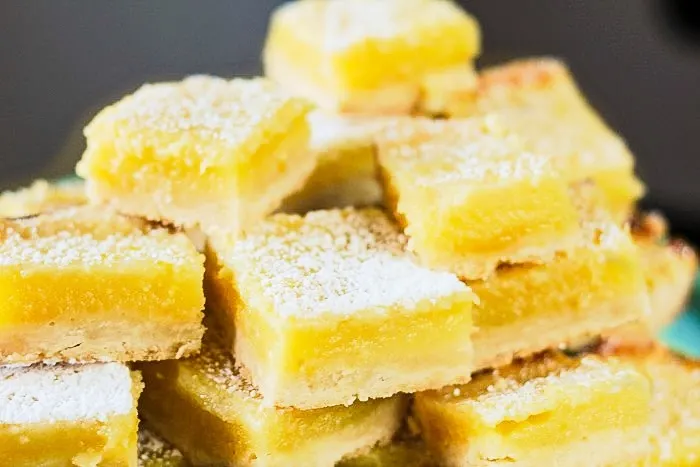 But then I saw Pioneer Woman– Ree Drummond make these (who is not obsessed with her these days). She made them with a sugary cookie crust and sweet flavor with a creamy lemon filling. I was drooling as I watched her make these on the television.
They are delicious as well, but the Pioneer Woman Lemon bars have a thinner cookie bottom that is golden brown and the lemon is more tart. This is one of the best lemon desserts that you will ever taste and my go-to recipe every time I want a great lemon dessert.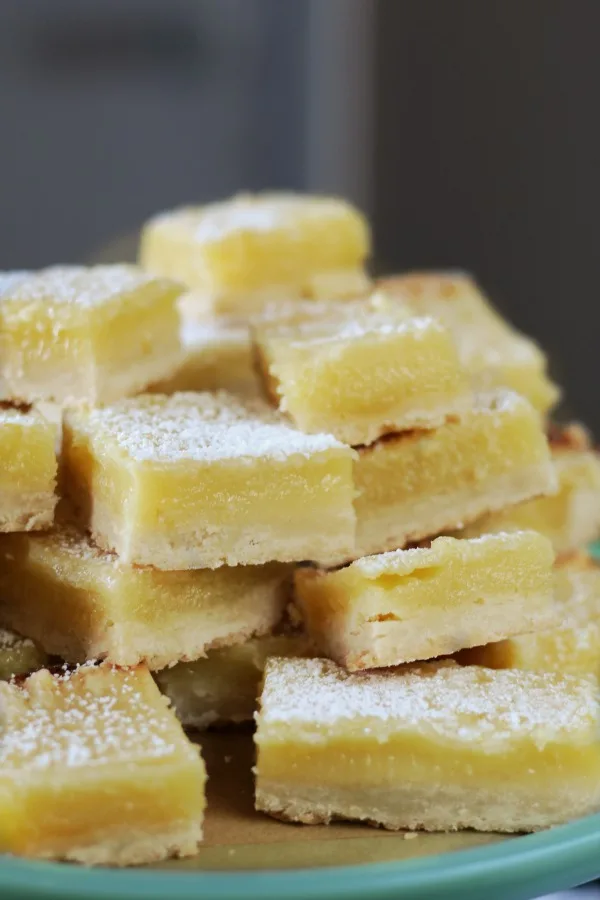 I love making these lemon bars several times during the year. I started making these during the summer, but hey — the winter and the holidays are a good time to make these as well, right?
How to Make Lemon Bars
Making lemon bars starts with a deliciously soft buttery shortbread crust. If you have ever made any kind of lemon bars or cookies before, this is the normal shortbread crust that is used. Then you can choose regular sugar or brown sugar which would actually intensify the flavor a bit more.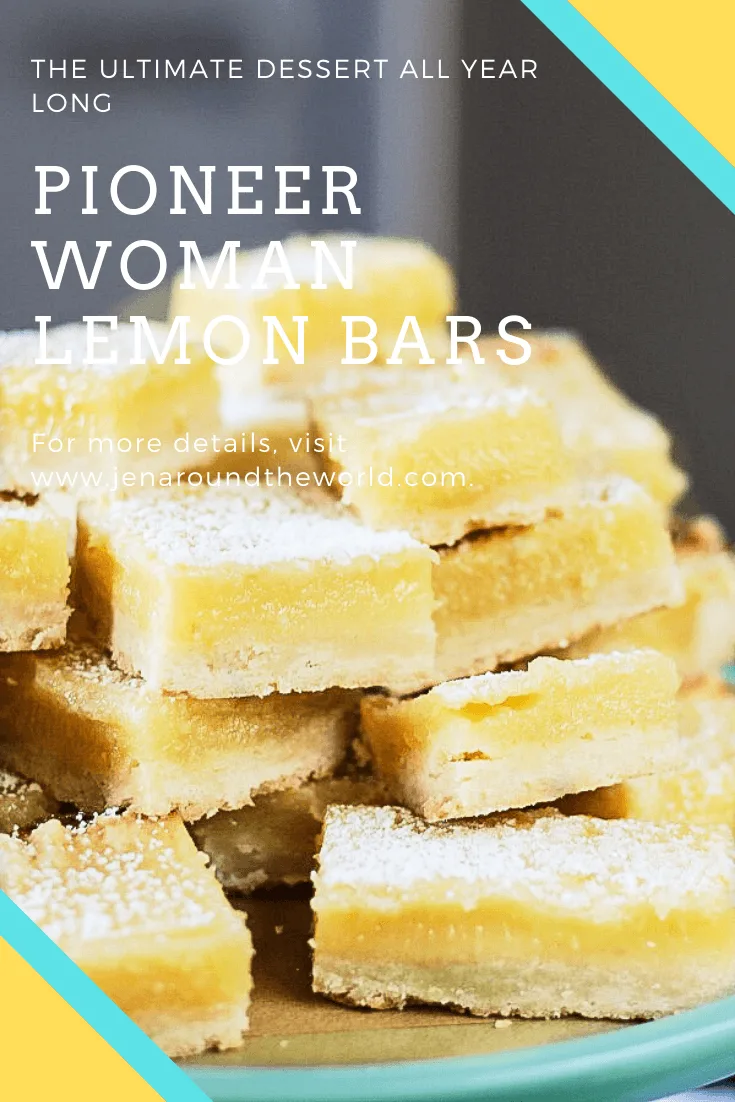 Use a pastry cutter to mix the cold butter and all-purpose flour together before pressing into the prepared pan.
This recipe also uses fresh lemon juice.
For more delicious lemon bar recipes, be sure to check out this post that over 37 different lemon bar recipes in it.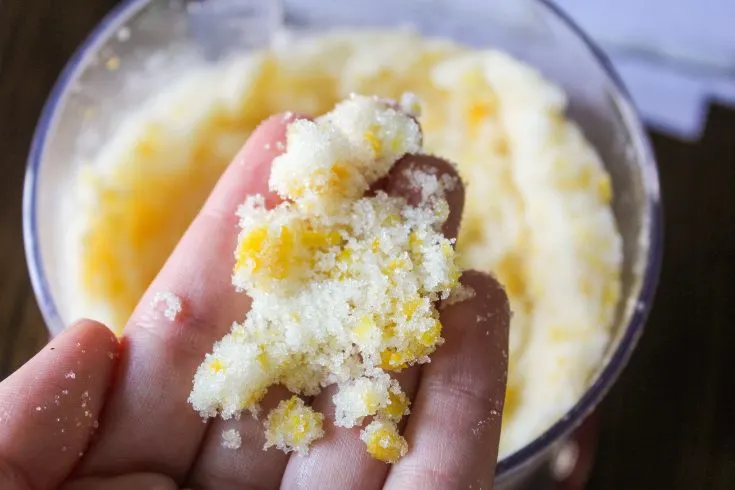 The shortbread crust will look like a crumbly mess when you press it into a 9-by-13 inch pan. Be sure to spray the square pan with non-stick cooking spray. But, trust the process. It will come together in a snap.
While the shortbread crust is cooling on a wire rack, you can make the lemon curd. Now, you can opt for using store-bought, but making homemade lemon curd is simple and easy.
How to Make Lemon Curd
To make the lemon curd, create a double boiler using a small pot and a large bowl. In the large bowl, add the egg yolks from your large eggs, sugar, lemon juice, and lemon zest and put it in the top portion of your double boiler.
Using a whisk, completely blend everything together and then continue to whisk as the curd cooks. You will want to continually whisk because you do not want your egg yolks to curdle.
Whisk and cook until the mixture becomes thick like pudding, which should take about 10 minutes.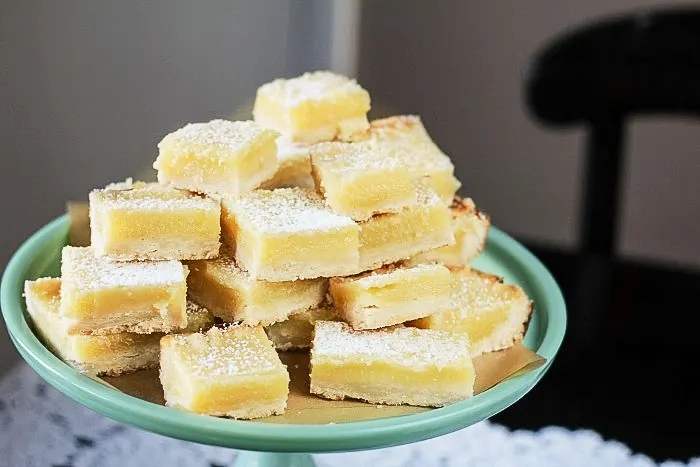 The lemon curd mixture gets dumped on top of the shortbread crust and then baked in a preheated oven for about 20-25 minutes. This easy dessert is perfect for bake sales, getting together with friends and family, and more.
The lemon layer is always my favorite part of this dish.
Once the bars are done baking, simply dust them with powdered sugar.
Do I need to keep my Pioneer Woman Lemon Bars in the fridge?
Since lemon bars are essentially a custardy lemon mixture, they should be refrigerated. However, they are fine to keep out at room temperature for the day. Use a sharp knife to cut them into lemon squares. You can store them between squares of parchment paper wrapped in plastic wrap in an air-tight container.
This is the most delicious recipe you will ever make. I promise you!
How long do lemon bars keep?
Lemon bars can be kept for about 4 days. After that, they tend to get a little mushy. Be sure and eat them all within 4 days!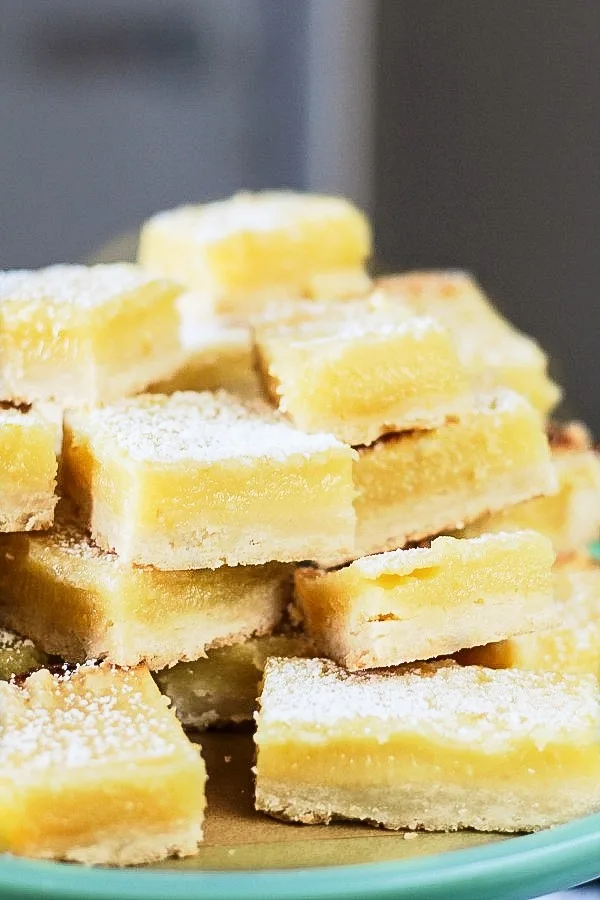 For a new recipe, try my friend Liz's Lemon Cream Bars. They look fantastic!
Both of these recipes are perfect for all those lemon lovers out there! Again, these are my favorite lemon bar recipe ever. The gooey zing of the lemon plus the buttery crust is the perfect balance.
You can find the original recipe on the Pioneer Woman Facebook page. And, if you LOVE the Pioneer Woman like I do, here's a list of all of my favorite kitchen utensils.
Looking for More Delicious Desserts Like This?
Yield: 20 servings
Pioneer Woman Lemon Bars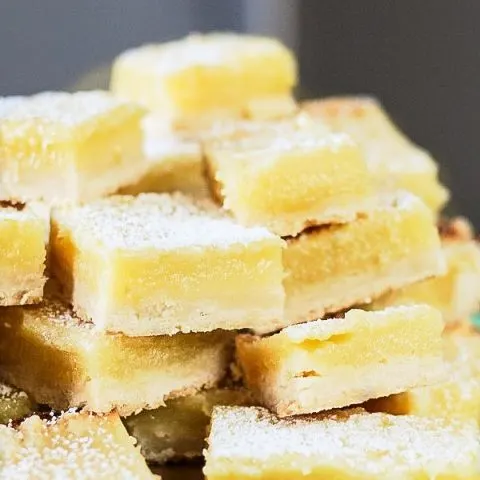 These bars are full of tart lemon flavor and a delicious cookie crust.
Ingredients
2 cups Flour
1/2 cup Sugar
1/4 teaspoon salt
2 sticks (1 Cup) Salted Butter, Cut Into Small Cubes
Filling
1-1/2 cup Sugar
1/4 cup Flour
4 whole Large Eggs
Zest And Juice Of 4 Medium-sized Lemons
Powdered Sugar, For Sifting
Instructions
For the crust: Preheat the oven to 350 degrees F. Grease a 9-by-13-inch pan with butter. If you want a thicker crust, use a 9x9 pan instead.
Stir together the flour, sugar, and salt. Add the butter to the bowl and use a pastry cutter to cut it all together until the mixture resembles fine crumbs.
Press into the prepared pan and bake until golden around the edges, about 20 minutes.
For the filling: Stir together the sugar and flour. Crack in the eggs and whisk to combine.
Add the lemon zest and juice and mix until combined. Pour over the crust and bake about 20 minutes.
Allow to cool in the fridge for a minimum of 2 hours, then sift powdered sugar over the top before cutting into squares.
Store leftover lemon bars in the fridge.


Nutrition Information:
Yield:
20
Serving Size:
1
Amount Per Serving:
Calories:

207
Total Fat:

2g
Saturated Fat:

1g
Trans Fat:

0g
Unsaturated Fat:

1g
Cholesterol:

40mg
Sodium:

58mg
Carbohydrates:

45g
Fiber:

1g
Sugar:

33g
Protein:

3g