If you want a delicious meal that you can throw together in less than 15 minutes, you will want to check out my recipe for Quick & Easy Tomato Soup.
The other day I discovered such an easy and delicious soup recipe that it's crazy y'all! This soup tastes like it has been simmering on the stove for hours, when only it takes less than 5 minutes to prepare.
This is all you need to make it —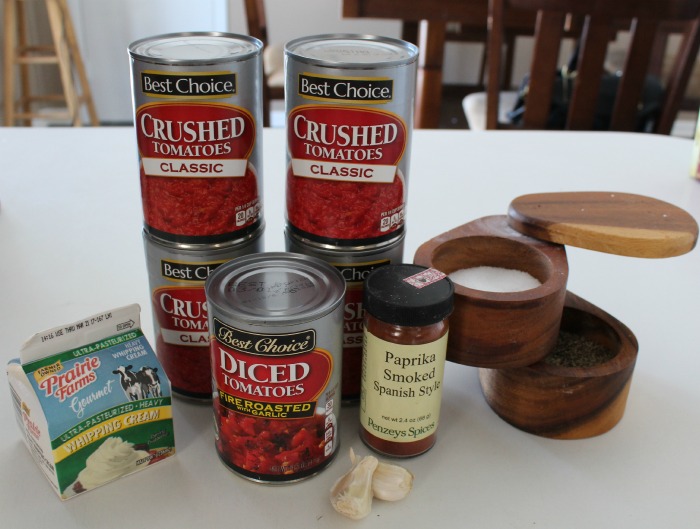 There is no real rocket science or long drawn out recipe. You just dump all of the above ingredients into your blender and blend up.
Once you blend it all up, then you pour it into your soup pot and heat for about 10 minutes.
Seriously — that is all you need to do to make this soup taste like a big batch of homemade tomato soup.
You will want to make this soup tonight for dinner. Honestly — it is what I am having for lunch today! Serve it alongside a grilled cheese sandwich and you have the perfect winter dinner.
Quick & Easy Tomato Soup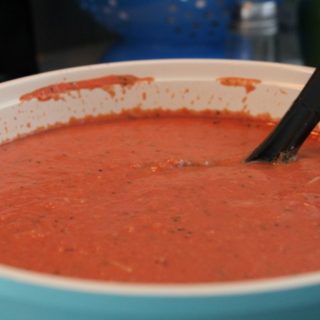 Ingredients
2 28 ounce cans crushed tomatoes
1 14.5 ounce can fire roasted diced tomatoes
1 cup of heavy whipping cream
2 teaspoons of minced garlic
1 1/2 teaspoon of smoked paprika
2 teaspoons of dried basil
1/2 cup Parmesan cheese
1/2 teaspoon of salt
1/2 teaspoon black pepper
Instructions
In a blender, combine all ingredients until smooth.
Transfer the mixture to a soup pot and cook on medium heat until heated through about 10 minutes.
Serve as is or add a delicious grilled cheese sandwich on the side.
What is your favorite soup recipe?