This craft for Santa Pup Ornaments will make your fur baby go nuts!
Y'all I have had so much fun the past couple of weeks making treats for Tucker and his little friends.
We've been working hard at making Christmas special for his fur buddies. Today I am sharing with you a super easy ornament craft that your pup and their friends will love!
How to Make Personalized Santa Pup Ornaments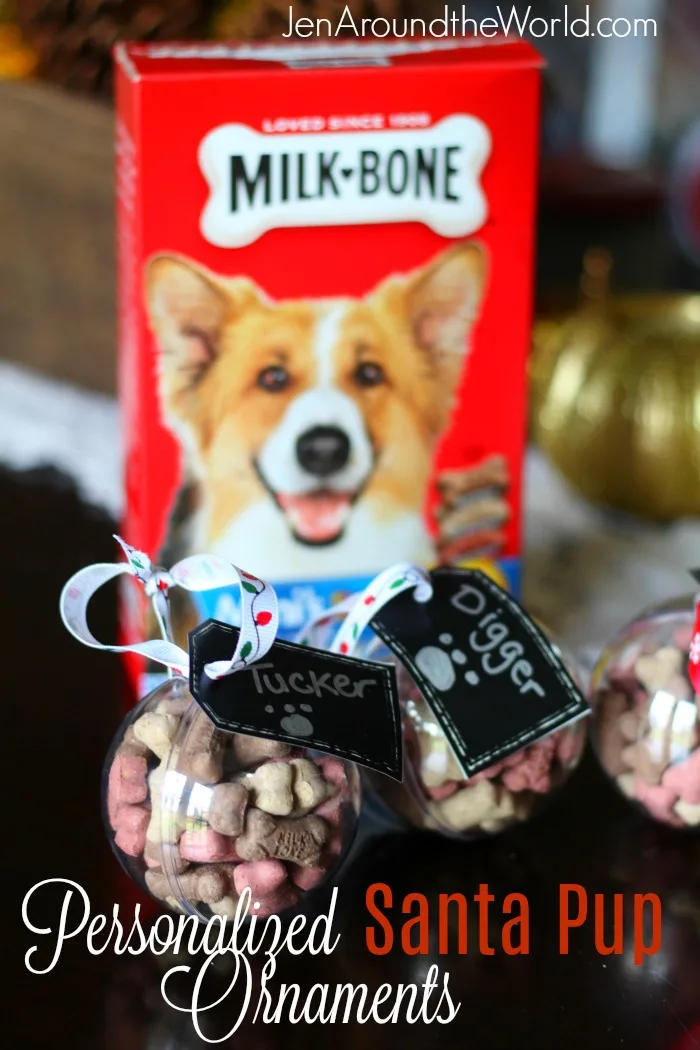 I call these cute little ornaments Santa Pup Ornaments because this year, Tucker is going to dress up in his Santa outfit and hopefully deliver these himself (if I can get him to behave).
To make these, I visited the local craft store and bought chalkboard tags, treat-filled plastic ornaments, and super cute ribbon. Then, I just fill the inside with Milk-Bone Treats!
Because these are smaller ornaments, I use the Milk-Bone Minis. Tucker is a little guy so having a smaller mini sized bone is perfect for him.
But — if you want, you can use my homemade treats recipe for Peanut Butter Dog Biscuits and make the mini size for your pooch.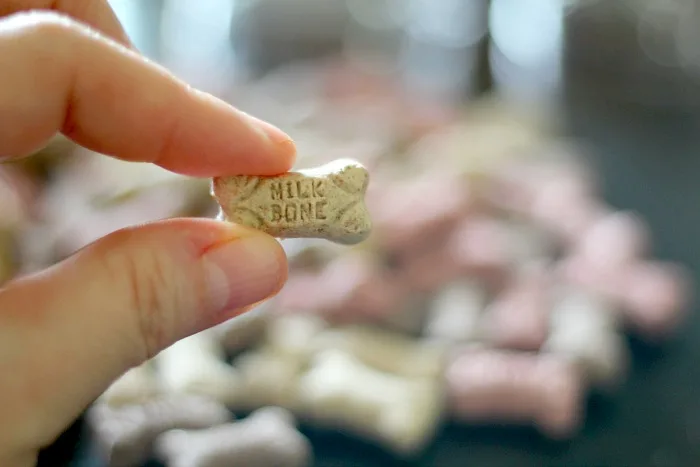 Make sure when you are making these, that you overfill one side of the plastic ornament so that when you close it, it gets super full and will stay closed.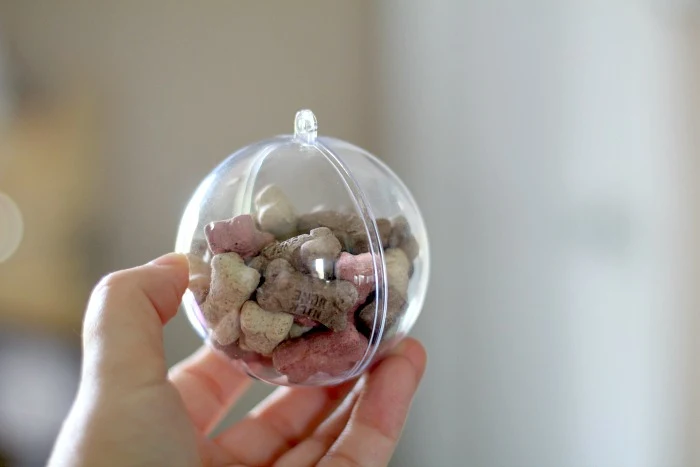 Next just add some super cute ribbon and a chalkboard tag personalized for the fur buddy you're going to give it to. Tucker has two friends — Digger and Toby, so we made sure to create one for each of them.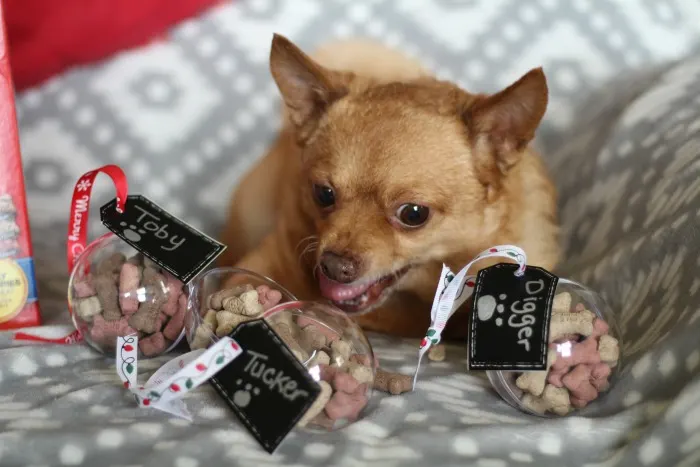 Tucker couldn't wait until Christmas for his, so he popped his open and started chowing down on his favorite little mini Milk-Bones.
These are super fun to make and your pet will really enjoy them. You can even make these for your cat too and fill them with cat treats.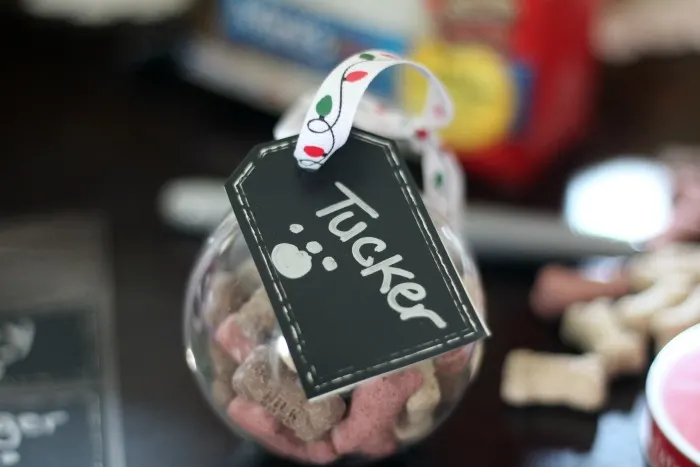 I think it would be fun and festive to get a smaller tree and make a ton of these to decorate the whole tree with it as a pet Christmas tree!
Check out these Other Fun Pet Ideas Below