Traveling with your dog can be chaotic if you do not plan and prepare well. Here are 5 things you need to bring if your fur baby is going to go with you.
Now that Milo has been with us for a few months, he has been traveling with us everywhere we go.
That sweet dog of mine goes everywhere I go — even on vacation. After a few whirlwind vacations, I have finally figured out the necessities I need to bring with me when he travels with us ( and the best pet-friendly hotels).
If you are traveling with your dog this year, here are 5 things you want to make sure to bring so that your sweet pooch has as great a time on vacation as you do!
5 THINGS YOU NEED TO BRING WHEN TRAVELING WITH YOUR DOG
#1 WATER BOWL
I cannot stress enough how important it is to bring along your dog's own water and food bowl. When we travel, we always stop to eat somewhere that has outside dining so that I can bring Milo. I bring his own food and water bowls because it makes it easy to give him water or food whenever he needs it.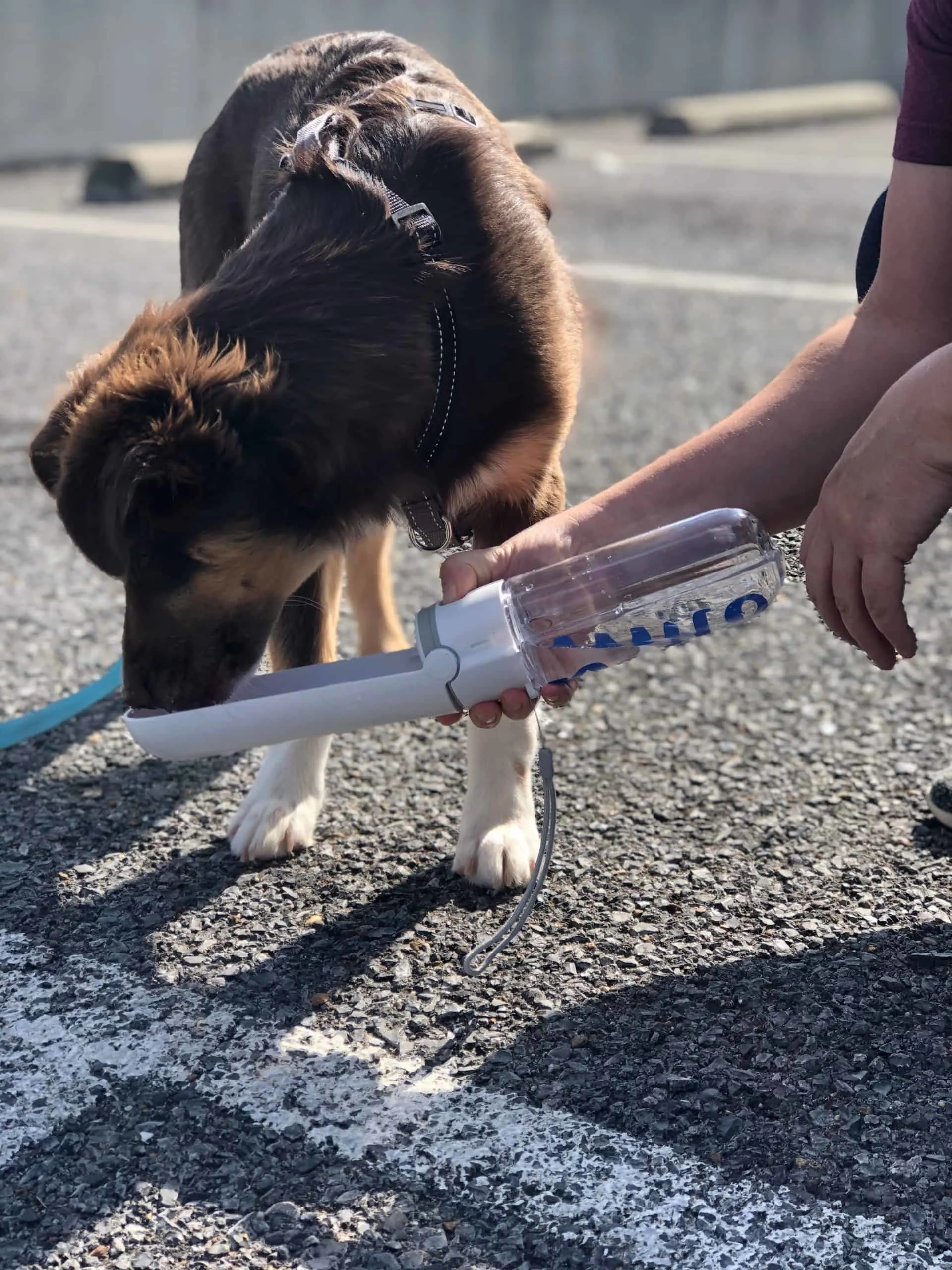 I use this collapsible bowl and water bottle because it makes it easier to store and pack in Milo's travel bag (and yes — my dog has his own travel bag!)
When you're traveling and camping with dogs, one of the biggest mistakes you can make is letting them drink from your hands or eat from the ground.
Even though this can work, it can eventually tire you and your pet. Keeping your hands in one steady position for minutes just so your dog can drink can be very tiring, especially if you're going to bring more than one pet.
If you want your next trip with your dog to become easier and more memorable, invest in collapsible dog bowls. You can easily fit these in any bag, and open them up when your dog needs to drink and eat. Aside from being convenient, using collapsible bowls will also ensure the sanitation of your dog's water and food as you won't have to consistently hold them.
#2 HIS OWN WARDROBE
Okay — this is not a necessity, but it makes for a fun outing when you can dress your dog up in his own clothes to go out on the town.
If you treat your dog like your own child, you should definitely bring their own wardrobe when traveling. Letting your dog wear different outfits during the trip will surely make them the center of attention as you're wandering around new areas!
Milo has his very own beach attire that he wears anytime we are taking a beach vacation. It makes for a fun outing and people will get a kick out of your sweet fur baby looking his or her best! Milo has all kinds of bandanas for Game Day, Halloween, Christmas, Valentine's Day — what can I say? He LOVES his bowties and bandanas.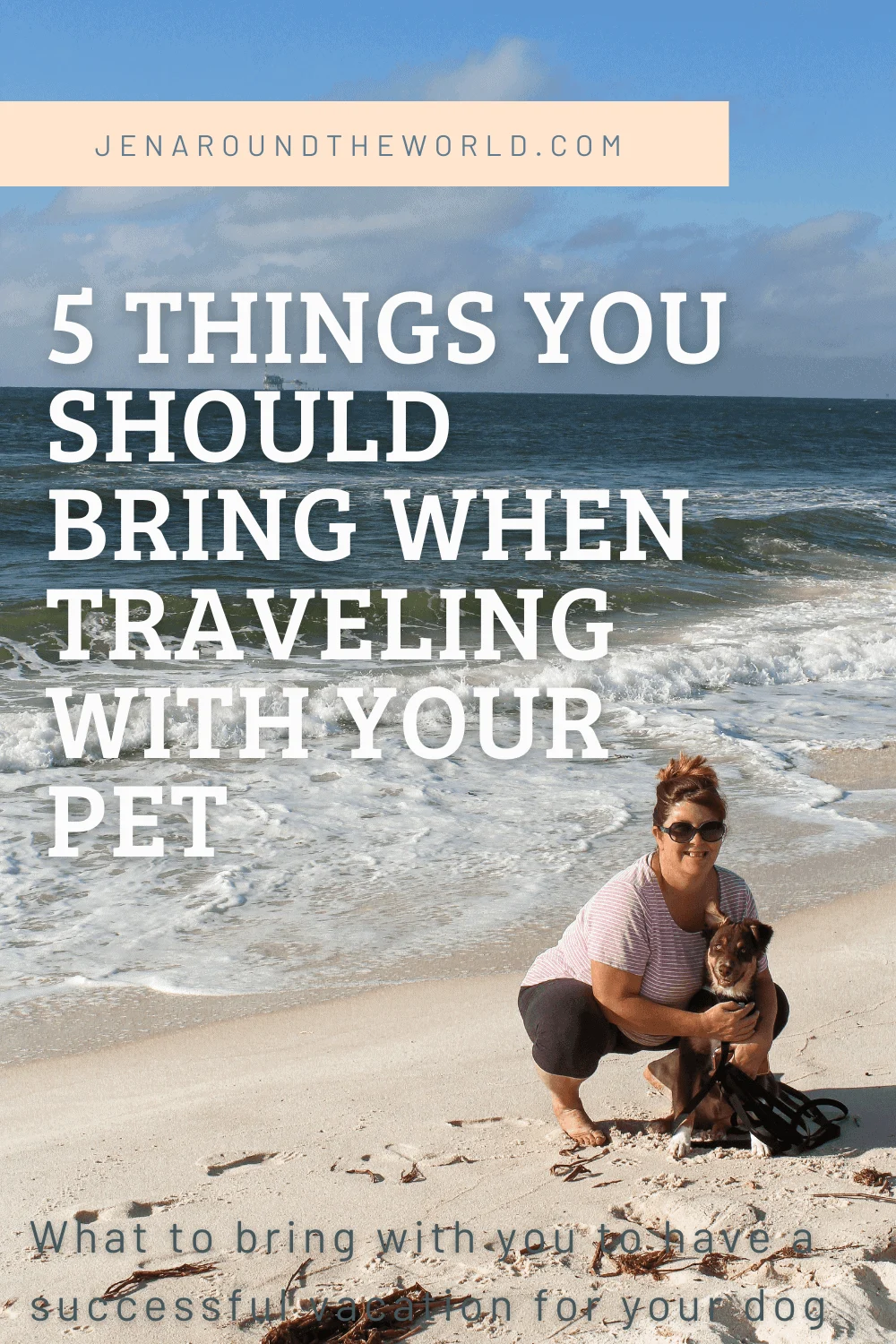 If you're planning to bring your dog's wardrobe when traveling, spend some time testing a few outfits weeks before your trip. While some pets don't mind being dressed up, others find it hard to move around when they have anything on. It'll be easier for you to identify which among these is your pet if you buy several pieces of clothing items for them first.

If you see that your pet isn't comfortable wearing clothes, don't force them to use it. Remember, traveling with your dog should also be fun for them, which they may not experience if you force them to wear things that they don't like.
#3 HIS FAVORITE TREATS
Another thing that will really make your pet have a great vacation is by bringing along their favorite treats to enjoy during the day.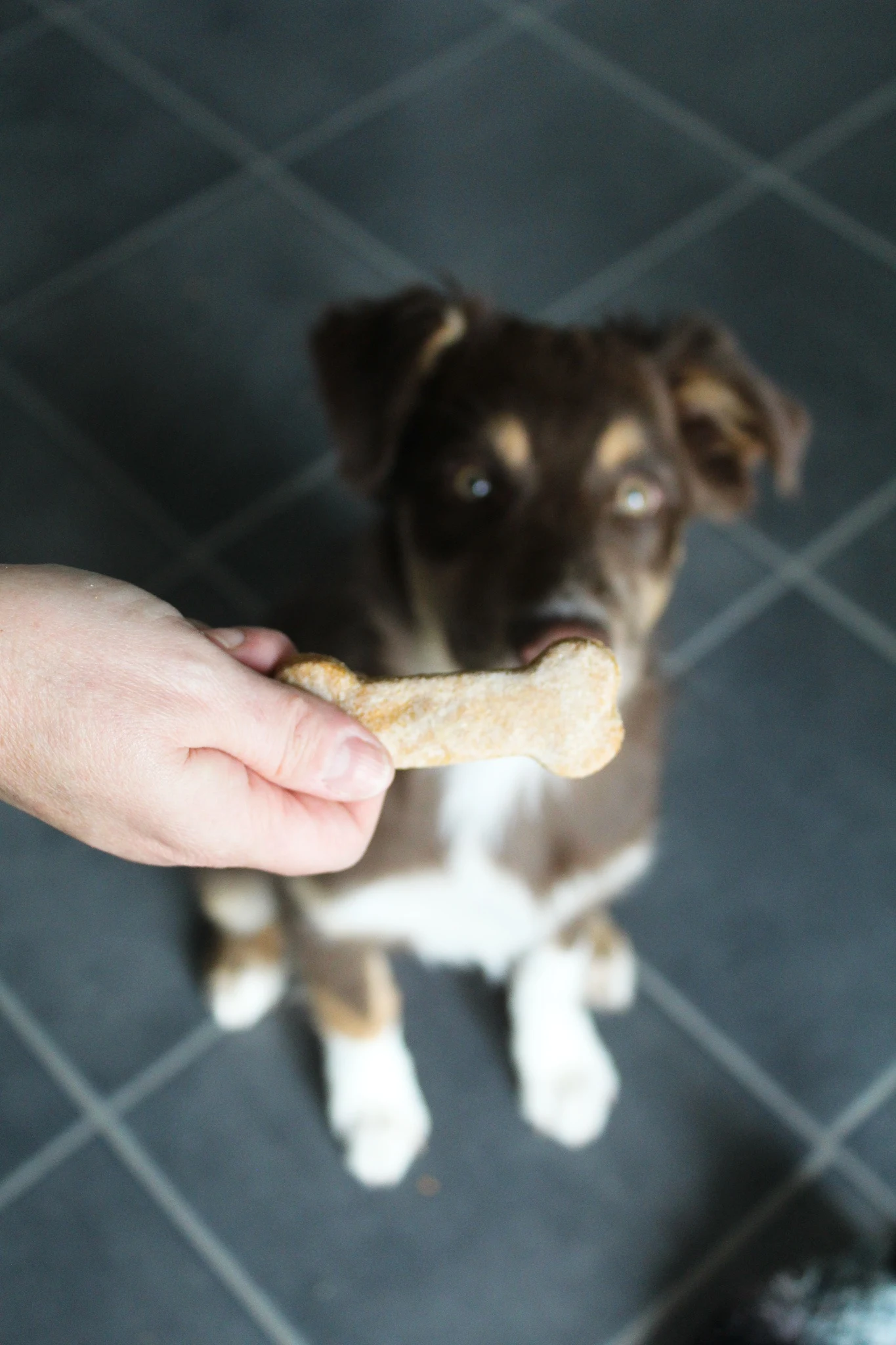 Milo gets a lot of high-value Treats from his Pupbox and from what I order online. It is how I get him to behave when we are on vacation and it's a great way to reward him for always choosing to do the right thing.
We are big on treating and using positive reinforcement. I have even been known to make some homemade treats for him like these Banana Pumpkin Dog Treats.
#4 ANXIETY BLANKET OR JACKET
If you are traveling with your dog and they love to ride, then that is a good thing. If your pooch does not, then you might want to invest in a product that will offer them some sort of calm.
An anxiety blanket or a thunder jacket can help your dog manage stress during the trip. This is especially important if you'll be traveling for hours or days.
#5 A CRATE
Whenever we travel somewhere, I never leave Milo out in the room loose. I always bring his crate and he stays locked up in there while we are gone places. This is our favorite crate. It comes in various sizes and folds up perfect for traveling.
The crate is his safe place and I know that by him being there, then he will stay safe if someone happens to come in while we are gone to clean or something of that nature.
But make sure not just to buy any crate. According to The Pampered Pup, not all crates can work for all dogs, so be sure to choose a crate depending on your pet's temperament.
These 5 tips are great things to take with you when you are traveling with your dog. By keeping your dog safe when you travel, it will make his vacation amazing, but it will also make yours amazing as well.